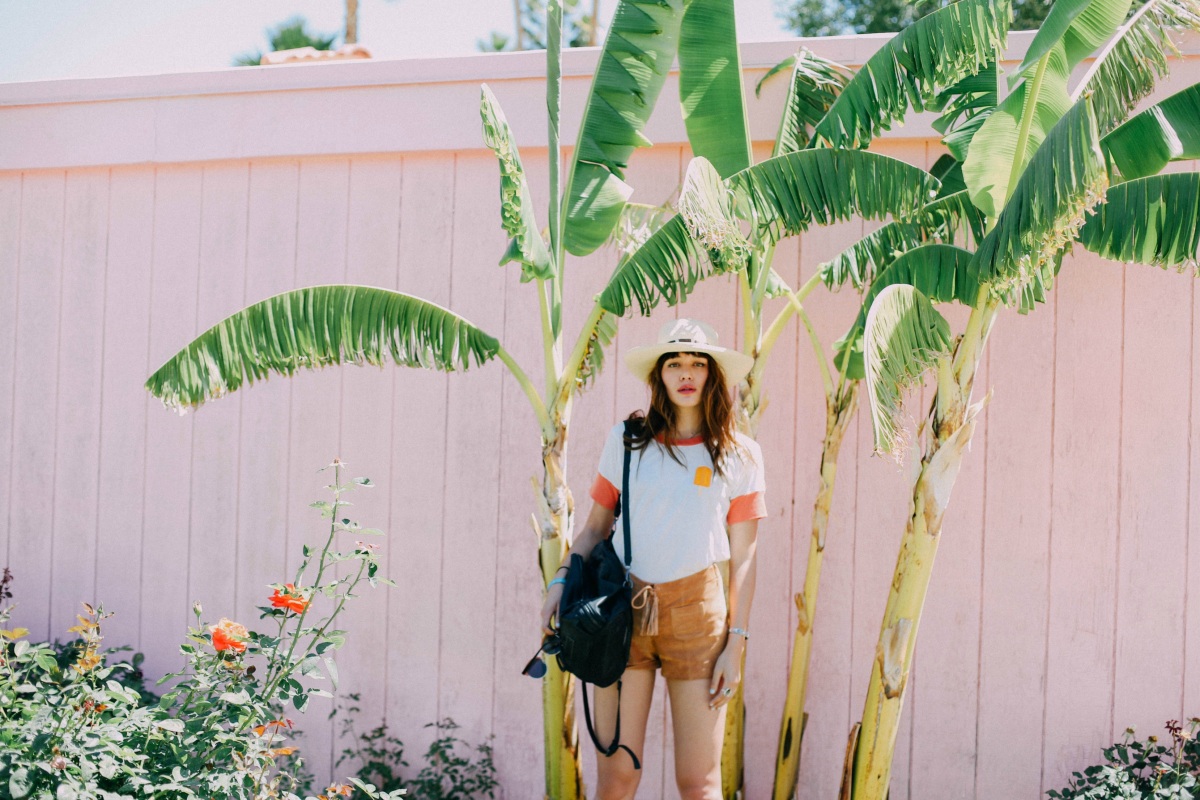 Team Suarez has so far survived SXSW in Austin, Texas and we just tackled Coachella in Indio, California with our Reef Girls crew. Where to next? Can you say…BONNAROOOOOOO! This one may be the craziest festival of the bunch. There's a lot more body paint, hoola hoops, and some of the best music all in one sweaty field. Yes, our hashtag is #justpassingthrough but there have been times when we were literally #justpassingOUT. I love Tennessee. The accents. Those Southern dishes. Walking around with a beer belly. I just remember the whole camping experience at Bonnaroo last year and boy, did I learn a lot about the best festival survival tips.
Tip #1: Don't sleep in your car.
Unless there are BUGS in your tent. I'd just seen the midnight show of Billy Joel and headed back to our tent to find a gigantic spider right by the head of my pillow. Screaming, I grabbed my blanket and sweared the whole way to our SUV. Yes, I was the girl in the driver's seat only to wake up with a really bad neck cramp. The next nights I sucked it up and slept on my cot with my wet towel as a blanket. At least I was laying flat.
Tip #2: Do take a shower.
Babywiping is acceptable for day 1. But after that, nobody wants to come near you.
Tip #3: Do sleep in.
You don't want to go hard in the morning, and realize by 2pm that you've fallen asleep in the middle of the grass only to be woken up with a bad face burn. Oh, and you just got stomped on by a bunch of topless teenagers in booty shorts.
Tip #4: Pack snacks and always have a bottle of water on you.
Healthy snacks! Like grapes, nuts, and Cliff bars. Eating the festival's pizza or Chinese noodles daily combined with your beer belly is not cute when wearing your tiny high waisted shorts. Plus, you'll for sure be hungry at 2am when all the food stands are closed and you're stuck crying to your friend for food.
Tip #5: Dry shampoo and deodorant are key.
They're easy. You won't look like a total bum. And you can still wave your arms up and dance like a long haired hippie to Florence and the Machine.
Tip #6: Bring a jacket.
Because if someone breaks into your tent and steals all of your things, you'll have your jacket as a blanket to sleep with that night. Trust me, it can get freezing at night.
Tip #7: Dance.
Embrace your sweaty surroundings and let your freak flag fly.
Tip #8: Take a lot of photos so your friends get really jealous.
Even though half the time you're crying in your tent wishing the band would stop playing at 4 am while you're trying to sleep and you're calling Mom to pick you up.
The beauty of festival season is getting a really bad sun burn, mosquito bites, and still trying to look fly for your Instagram pics. Happy Festival surviving everyone. See you at Bonnaroo.
– CAMP tee, Intermix leather shorts, Liebeskind backpack 
– Roe + May white mini dress, Perverse red sunglasses 
– Haute Hippie fringed leather skirt 
– Reef sandals