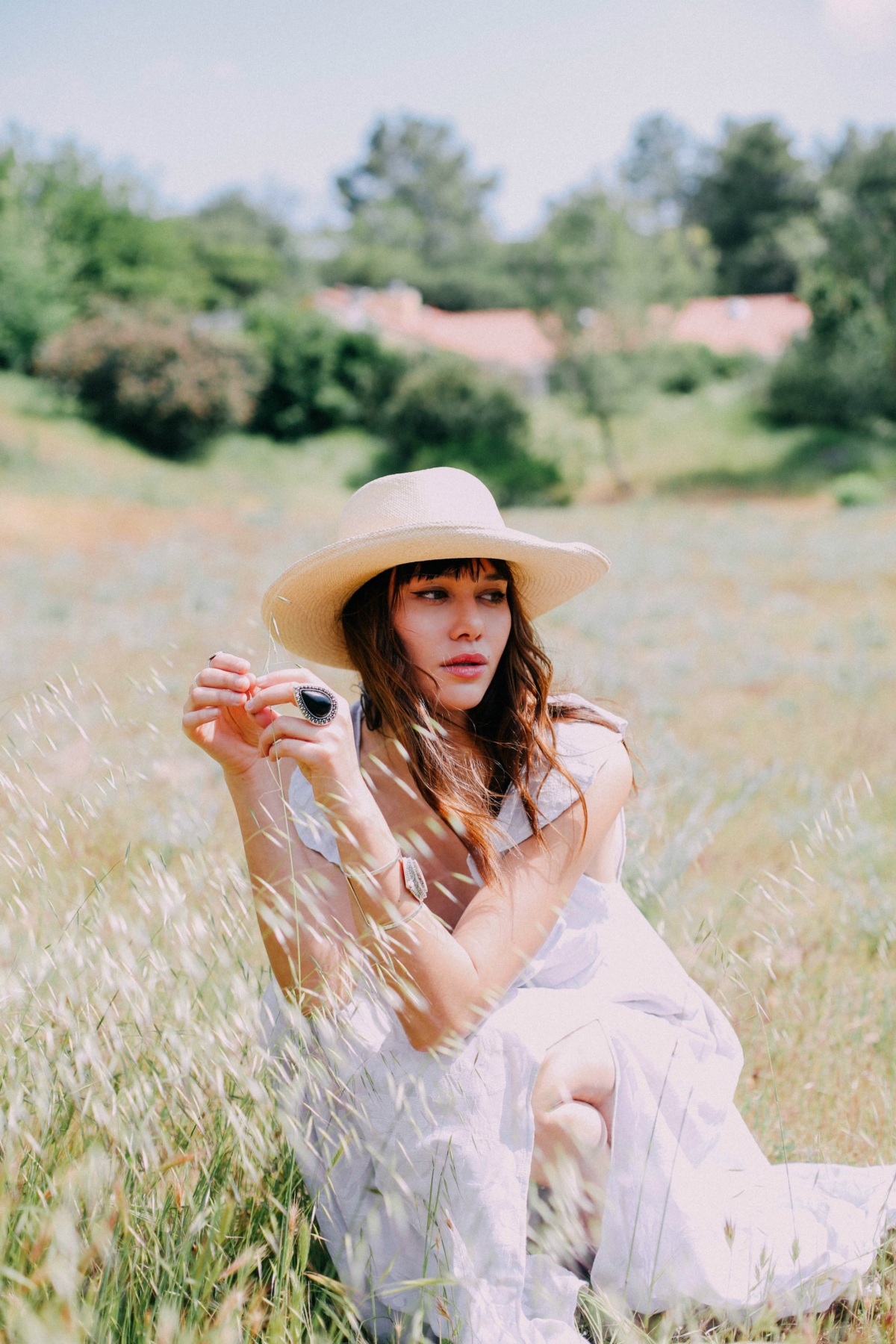 "Having a soft heart in a cruel world is courage, not weakness."
I'll tell you a little secret. I started reading my horoscope daily because I got a bit into tuning in with what the stars are trying to tell me. More so now than ever has life's just pure crazy. Non-stop. Nuts! My calendar never stops growing, but I really love tackling project after project. My mind thrives off of creativity. People always stop me and go "how are you still on? how are you still awake?" My energy levels have been at  an all time high. But it's a New Moon…a time to kind of stop and think and reflect a bit. I think I read my horoscope not as guidance or telling the future or how I should go about my day. It's pretty entertaining, but I find it as a fun way to sort of pause and rethink the decisions I make daily more carefully, and finding balance in all aspects of my life. It's like Chinese feng shui. I grew up with feng shui thanks to my heritage, and yes, I still freak out if my bed isn't in the right place, or if there's a cluttered corner. New Moon for me brings a fresh start.
These images were shot by Dylana this past month back home in LA and it's the exact spot we would shoot back in 2009. She always captures me in my most natural state and I'm lucky we get to work together every single day. Can you believe it's been 7 whole years? 7 years since Dylana picked up our dad's old Canon SLR in the backyard and starting shooting my outfits after a day of model castings and post them to the Interweb, only to find that thousands of people were watching. We'd sneak into the back of the local church just to catch magic hour through the basketball fences. We were just teenagers, finding fuel in documenting our coming-of-age. Growing up in our work, our visions, running our own businesses, and in our wardrobes. Making our own lookbooks, our own story boards, our own songs, our own voice. Yep, I still would wear those old combat boots and denim mini skirts to this day! My style hasn't changed much and neither has the little kid inside of us. We were learning to finally love ourselves, our bodies, and embracing what made us unique. Embracing our heritage and where we came from. Embracing why we didn't look, think, or act like all the kids down the block. Embracing our weirdness. If I wasn't so bored of normalcy and inspired to do things differently, none of this would of happened. I'm pretty excited to share my journey this coming weekend at Westfield Garden State Plaza with WhoWhatWear (see the #BOSSNOTES invite on Saturday, May 14th 12-2pm here). I just advise to go with your gut, do what you love, plan, organize, work hard, and love yourself and love those around you. But boy did I not know that NATALIE OFF DUTY's cult following would bring my modeling work to NYC, let alone that writing, photography, and digital branding would be a full-time career. Everyday brings something new. And you know you love doing something when you can't see yourself NOT doing it. All of this…you and me is therapeutic.
By the way, is it too soon to think of getting another house in California? I've already started looking. Which brings me back to this beautiful grassy hill. An empty lot with views of the mountains. A brand new dress with nowhere to where it. Turkeys and peacocks roaming around the trees. My heart finally full.
// The Jet Set Diaries dress, Samantha Wills cuff and ring //