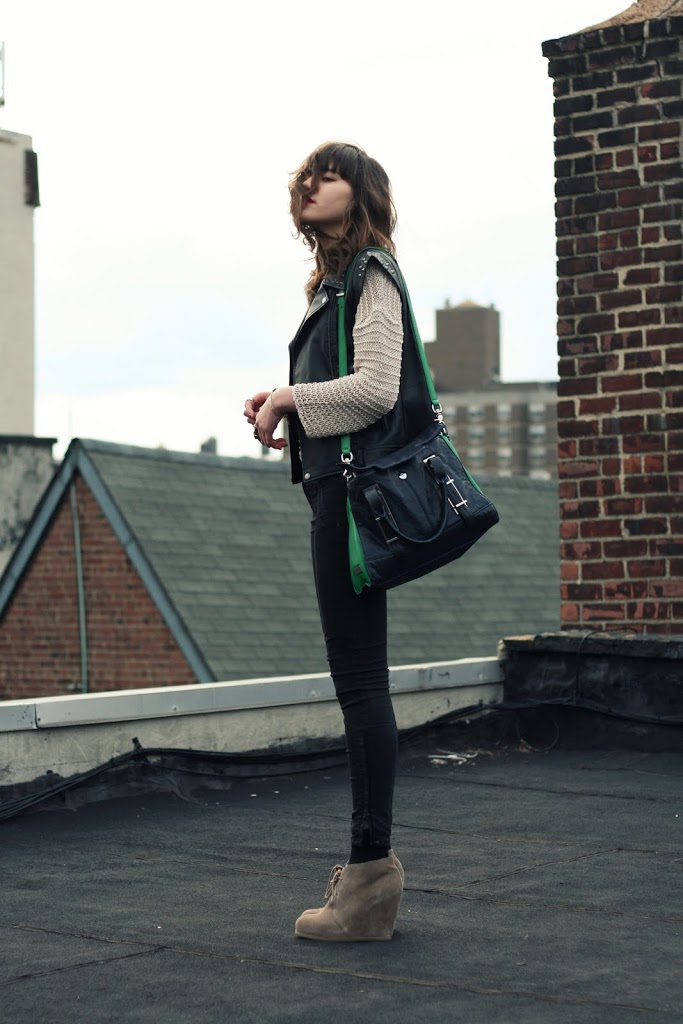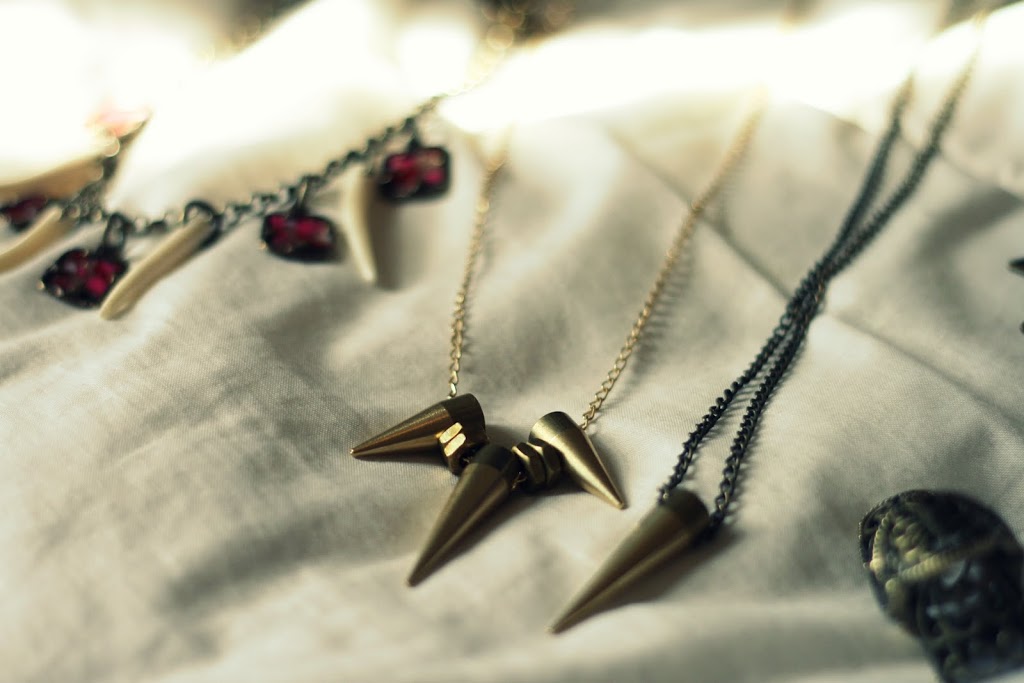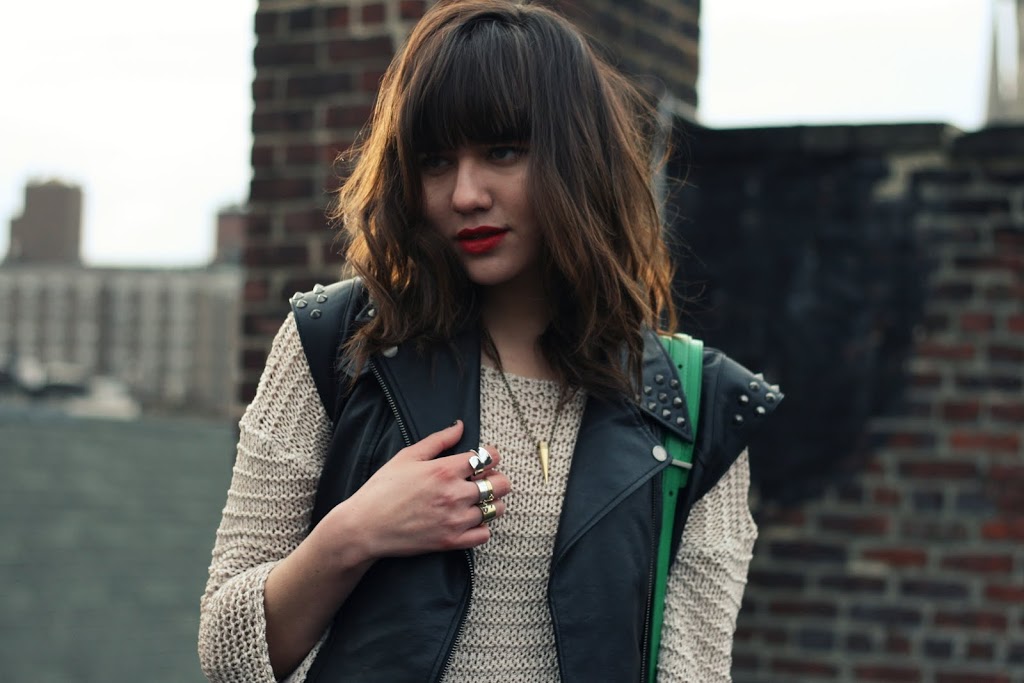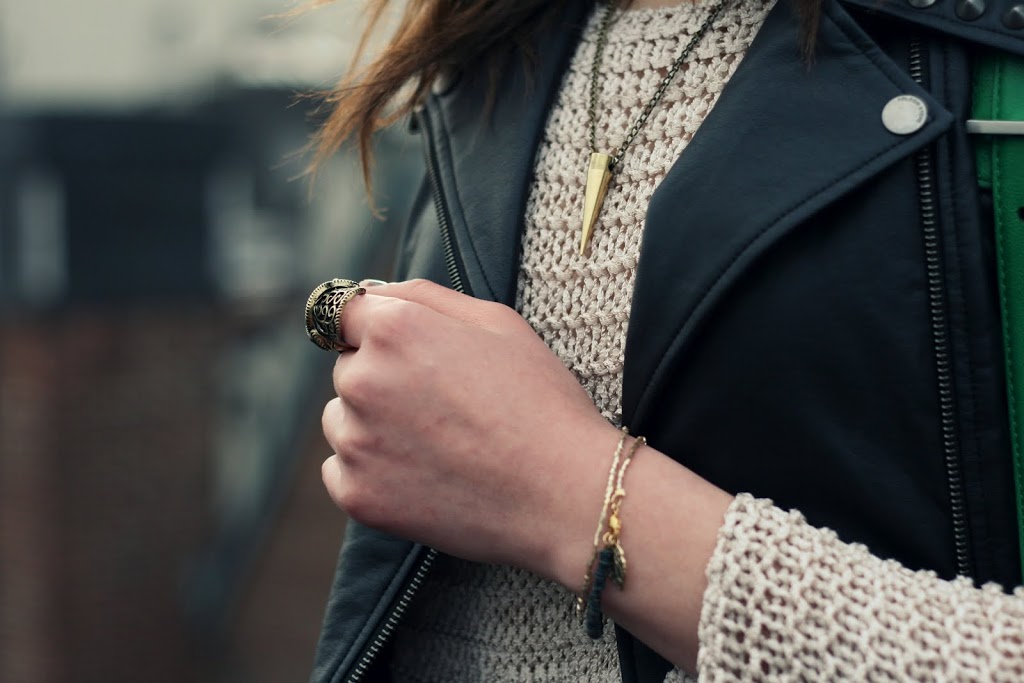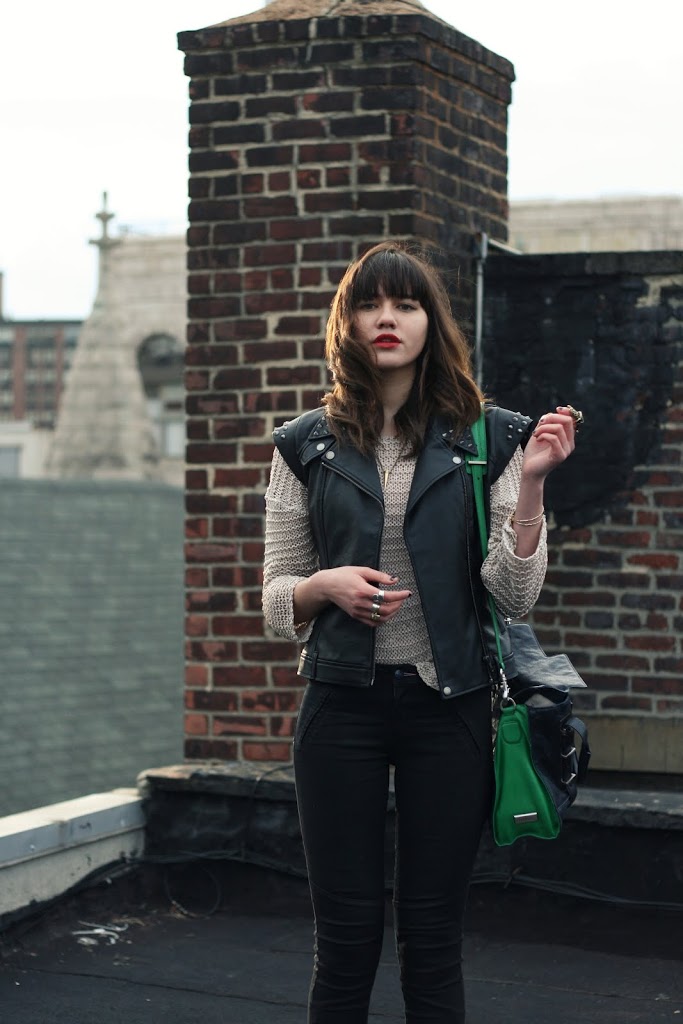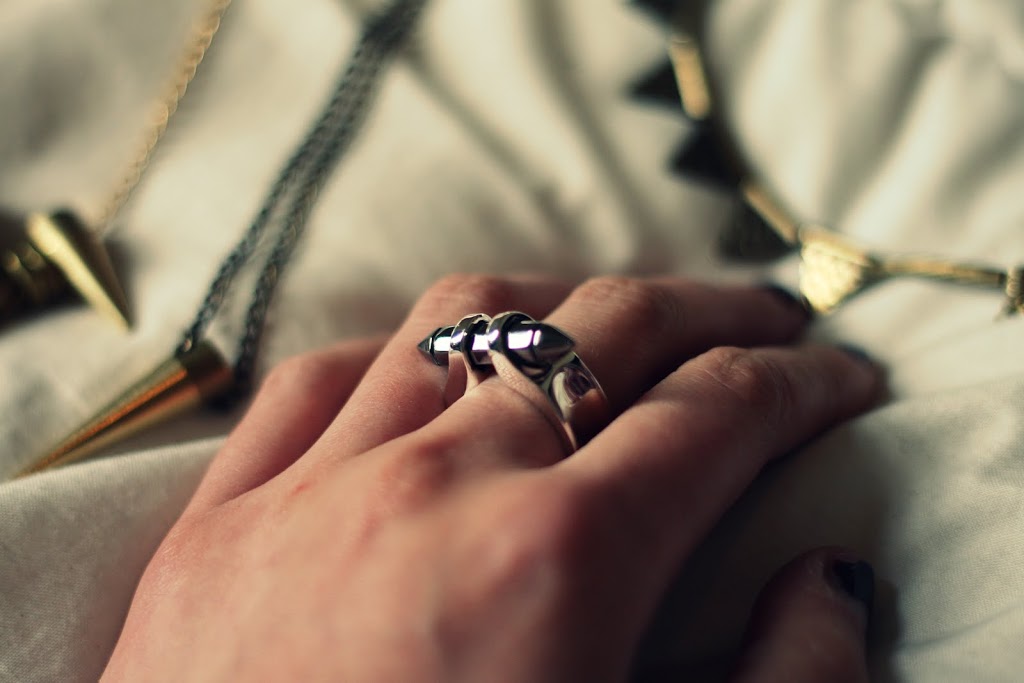 (
"Natalie Suarez for Volcom"
studded vest,
Willow & Clay
knit sweater,
Juicy Couture jeans
,
Dolce Vita ankle boots
,
Botkier bag
,
Alimonada spike necklaces/bracelets
,
Plukka "bullet" ring
)
Little spikes here and there always get my attention. I love a giant stud on an item of clothing (hence the vest I designed for Volcom) and I love little sharp edged jewels to adorn my fingers. People are always interested in what I have on my hands…normally it's much more that even I can handle! Fooling everyone into thinking I'm this tough girl who can't really be messed with is the fun part. Anyways, I will always be a fan of studs, spikes, or anything that could double as a weapon, to hammer onto a piece of fabric. Mixing something like my vest with something a bit more sweet and a bit more surf, like a crochet knitted sweater, sort of softens up the look. You can probably tell that my jewelry collection is nothing but crazy necklaces and wild armor, but there's one piece that really blows my mind…and it is my Plukka "Bullet" ring. It's luxurious and beautiful, but has a bit of danger to it. You're sure to scare off the bad guys with this one!
Be sure to check out Plukka's "Bullet" ring giveaway on their Facebook…you too can walk on the wild side 🙂