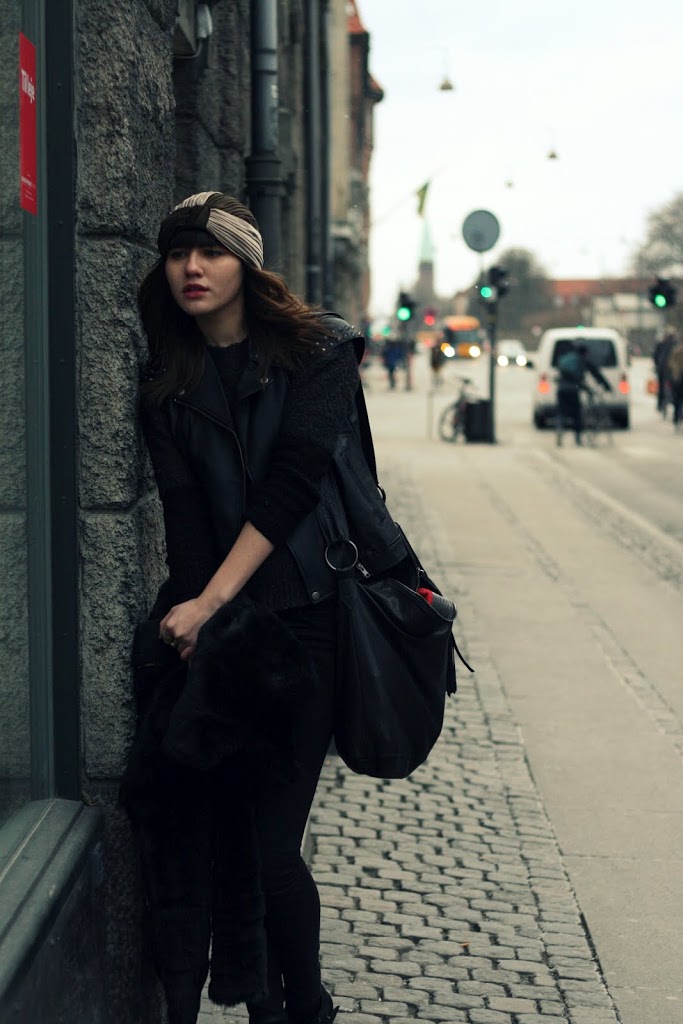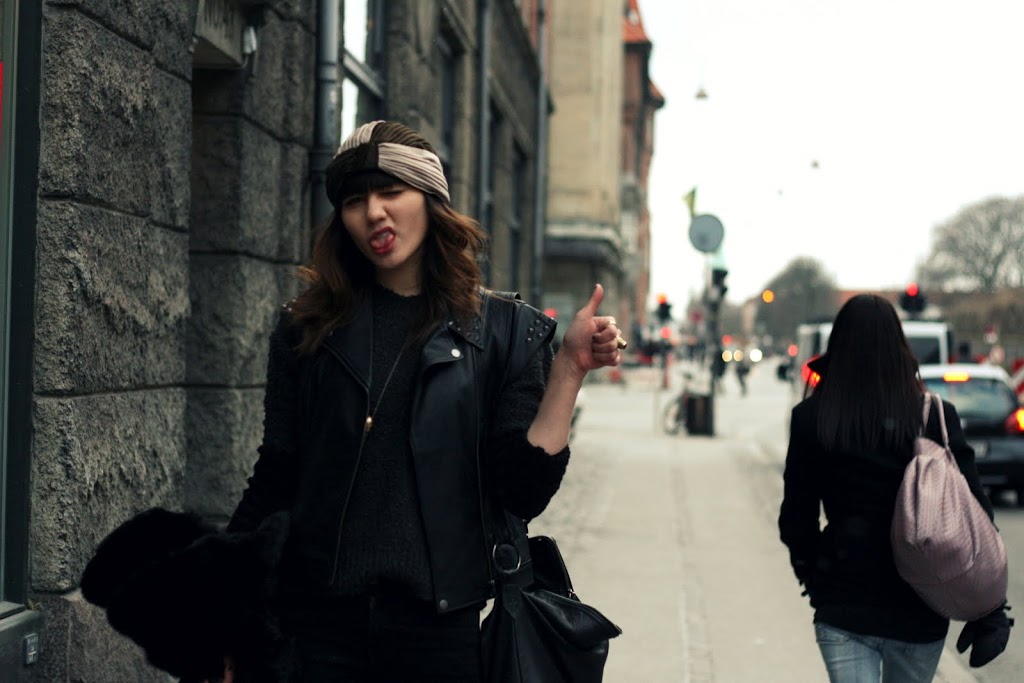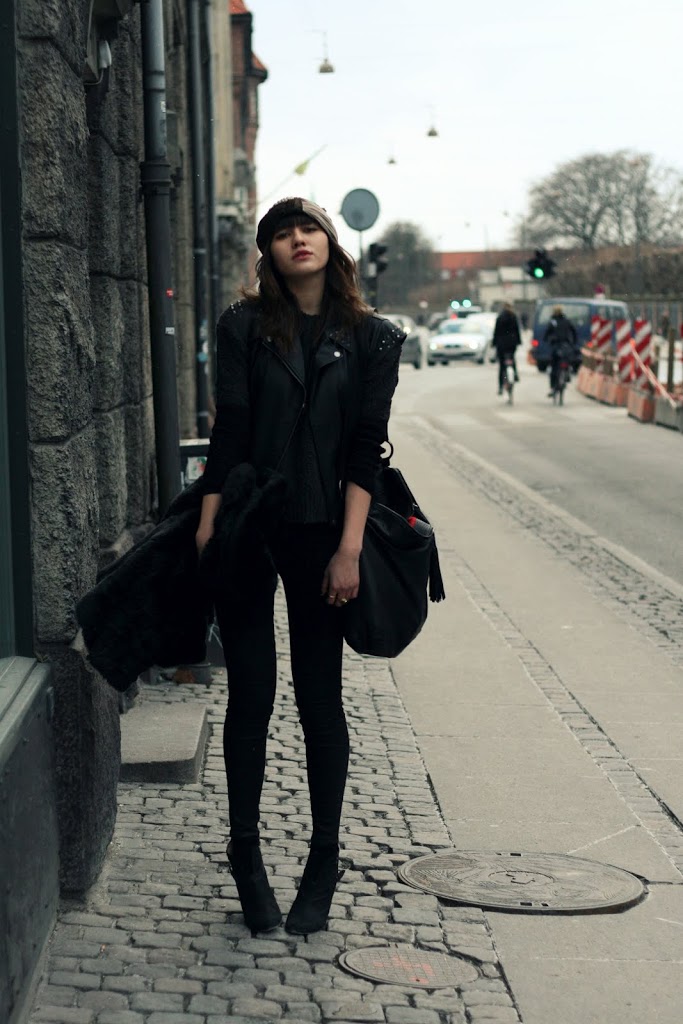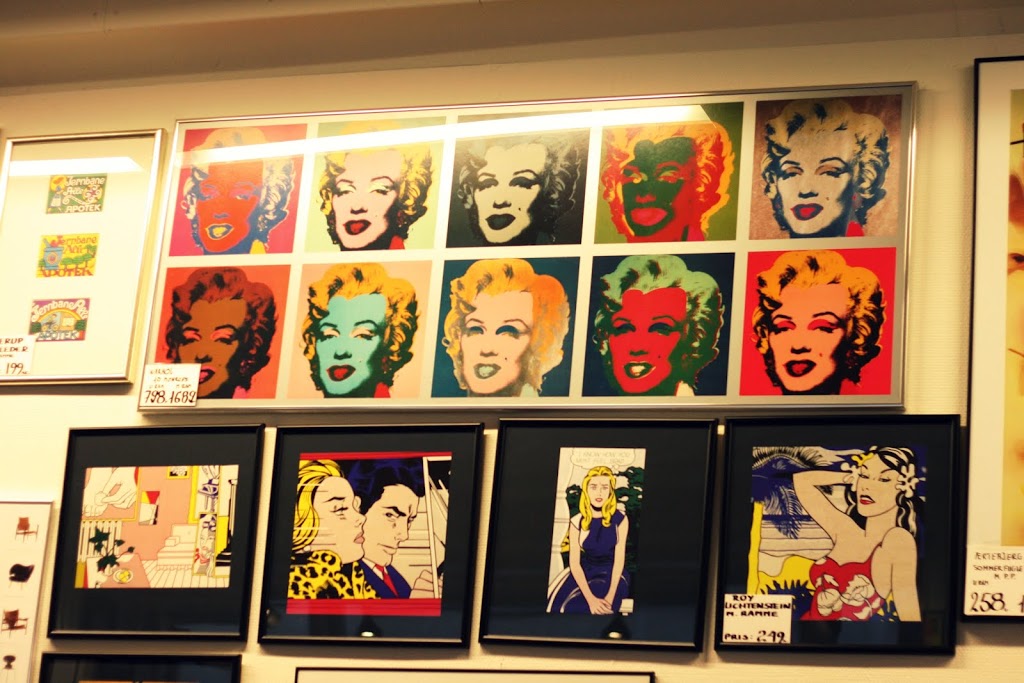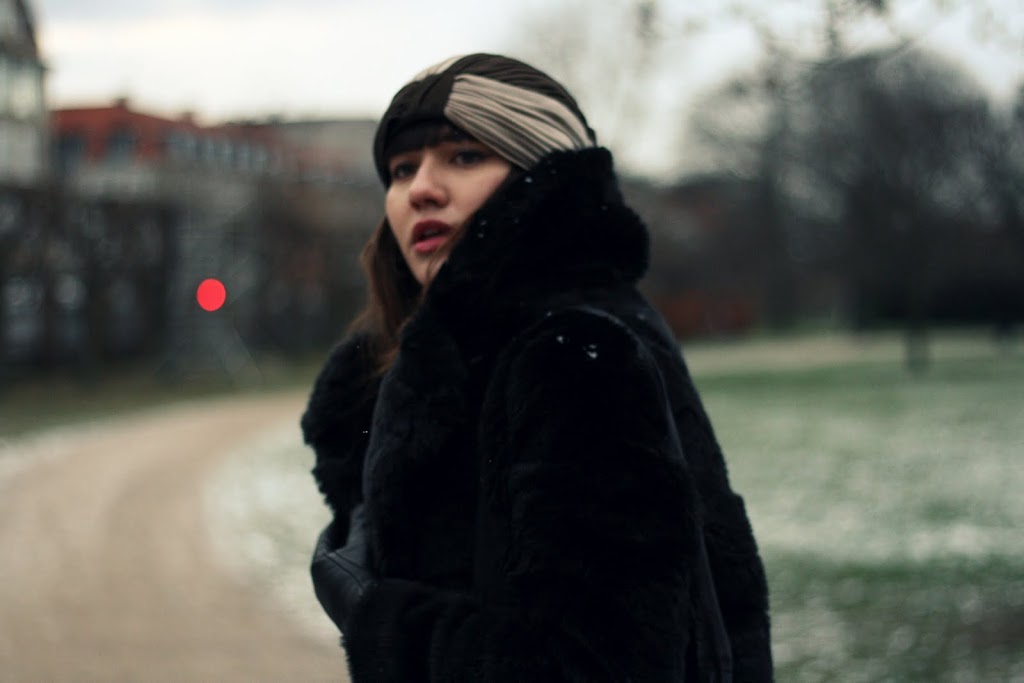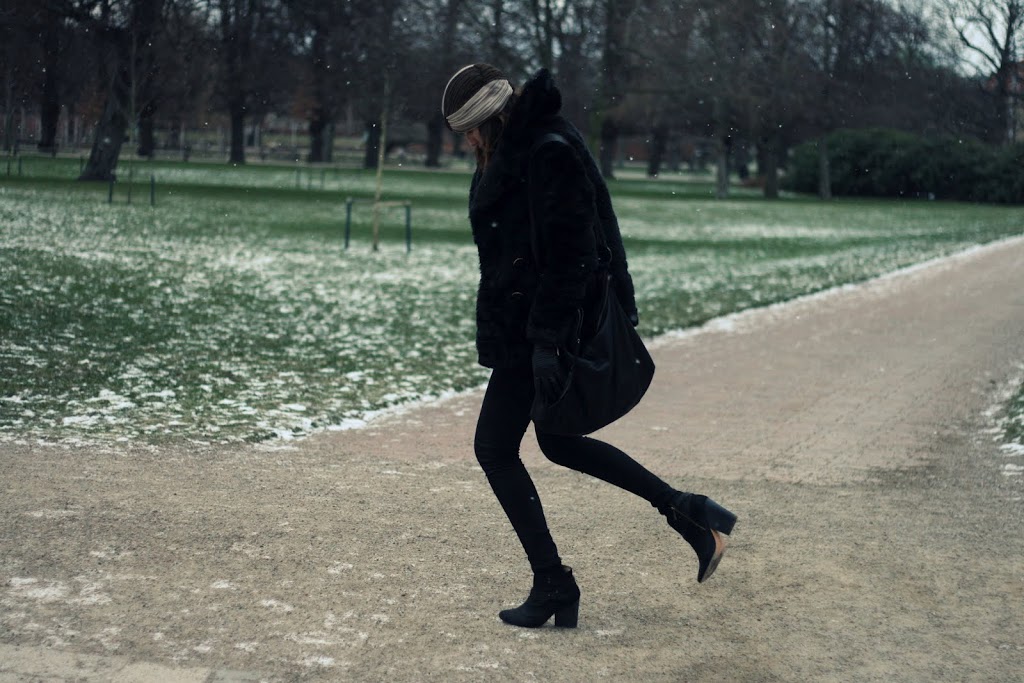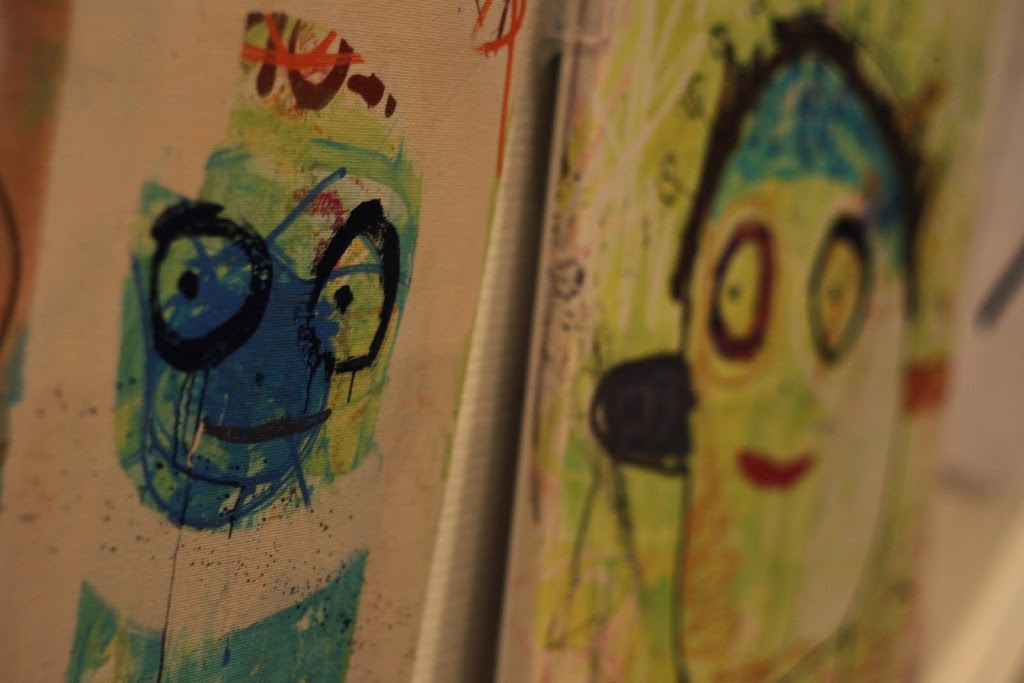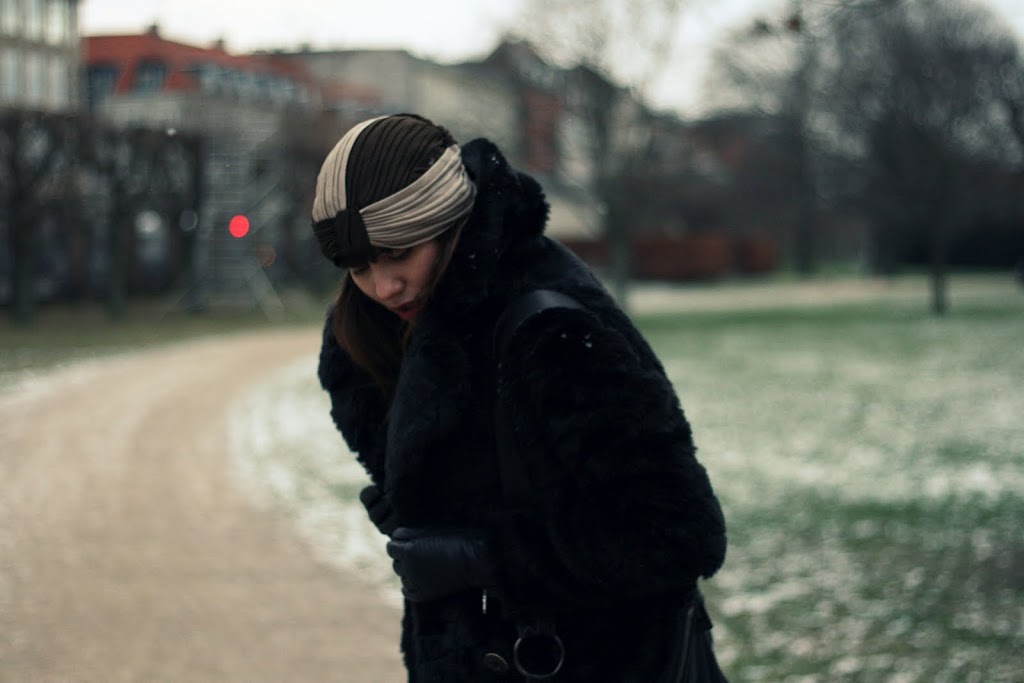 (
"Natalie Suarez for Volcom"
studded vest, Vintage Turban,
A + Ro
sweater,
J Brand
jeans,
Juicy Couture
coat,
Matt Bernson
boots,
Marie Turnor
bag)
I got to experience my first real snow while in Copenhagen! Nothing crazy, just little drizzles of snow prettily falling everywhere! My friend and I walked around trying to catch flakes in our mouths. It was pretty epic! So here I am, snapped in the snow in between Copenhagen Fashion Week events. I beared the cold and popped around the narrow streets in search for some kind of thrift shop where I can pick up a souvenir. Besides sifting through the work in a few local art galleries, I also stumbled upon a tiny underground thrift store called
Butik Redesigned
. I ducked inside in search of warmth and found it so awesome! It was a tiny yet filled with crazy printed finds and according to the owner, everything was recreated from trash. I'm going to have to find snapshots on my computer of this store to show you! There, I found this amazing vintage turban. For only 40 krones, it was perfect. My ears were so cold, I walked out of the store wearing it! Also, notice I'm sporting another piece from the
"Natalie Suarez for Volcom"
Fall '12 collection: this awesome studded vest! I wear this piece so much and over just about everything. I can't wait till June so that all of my readers can wear all of my pieces!