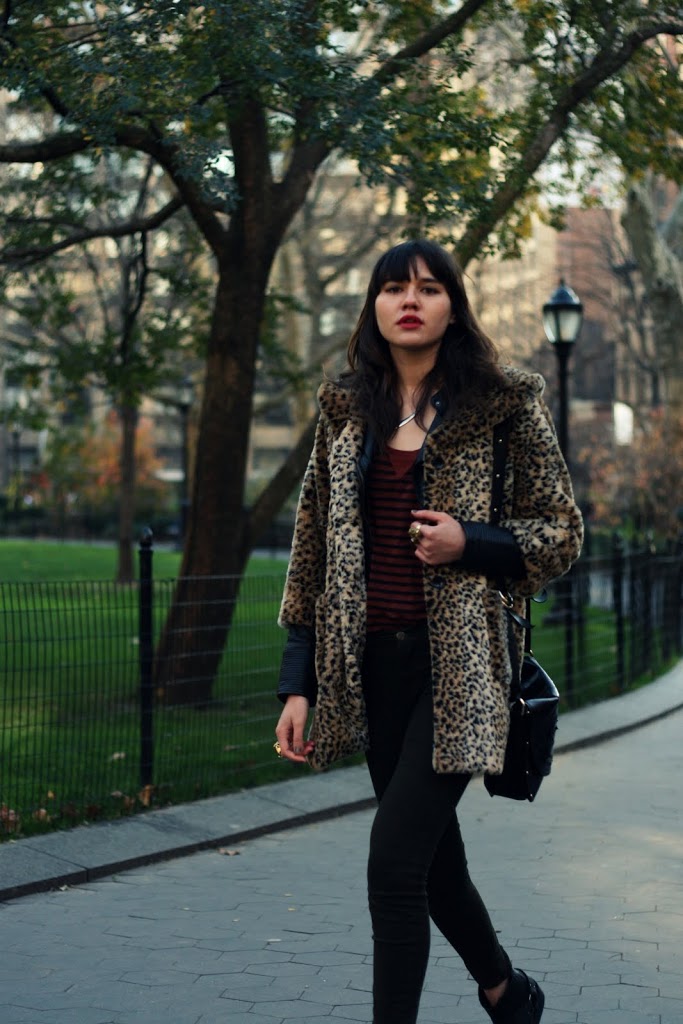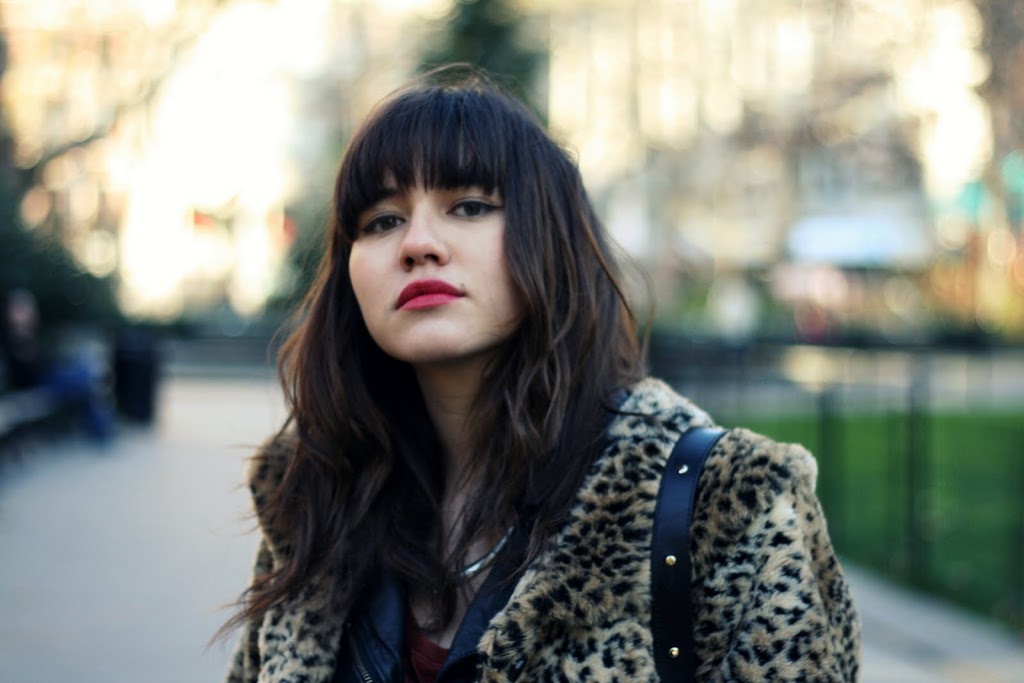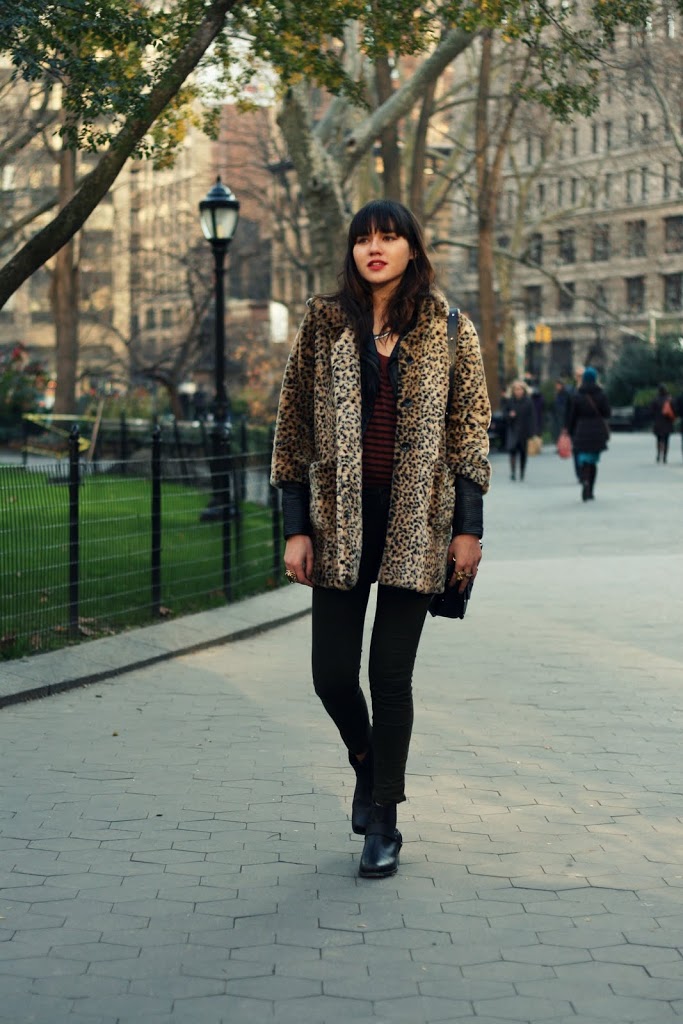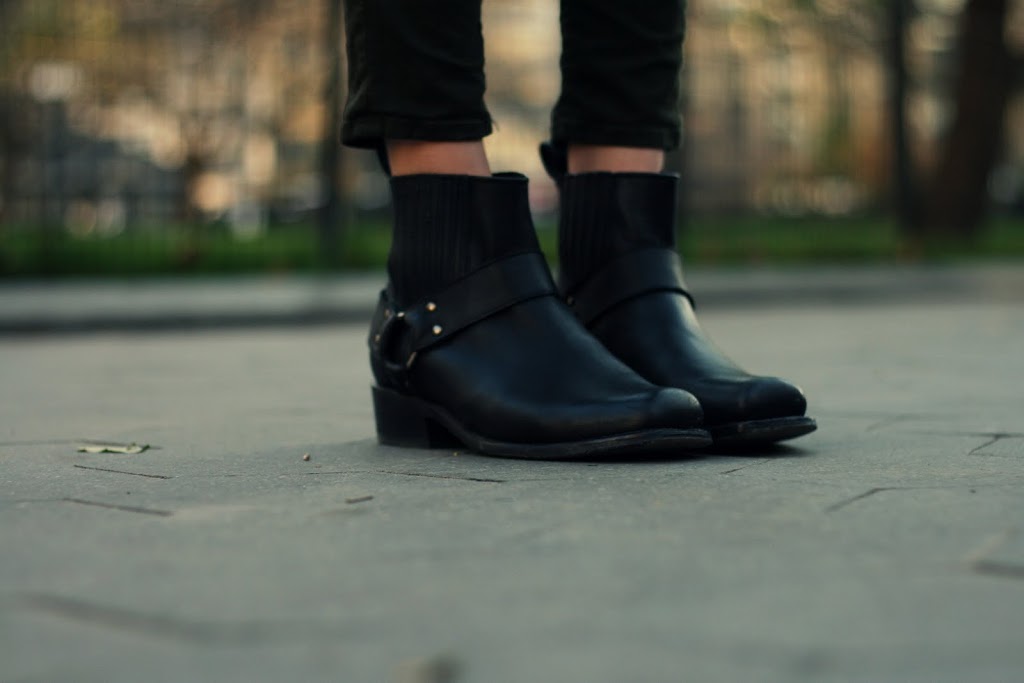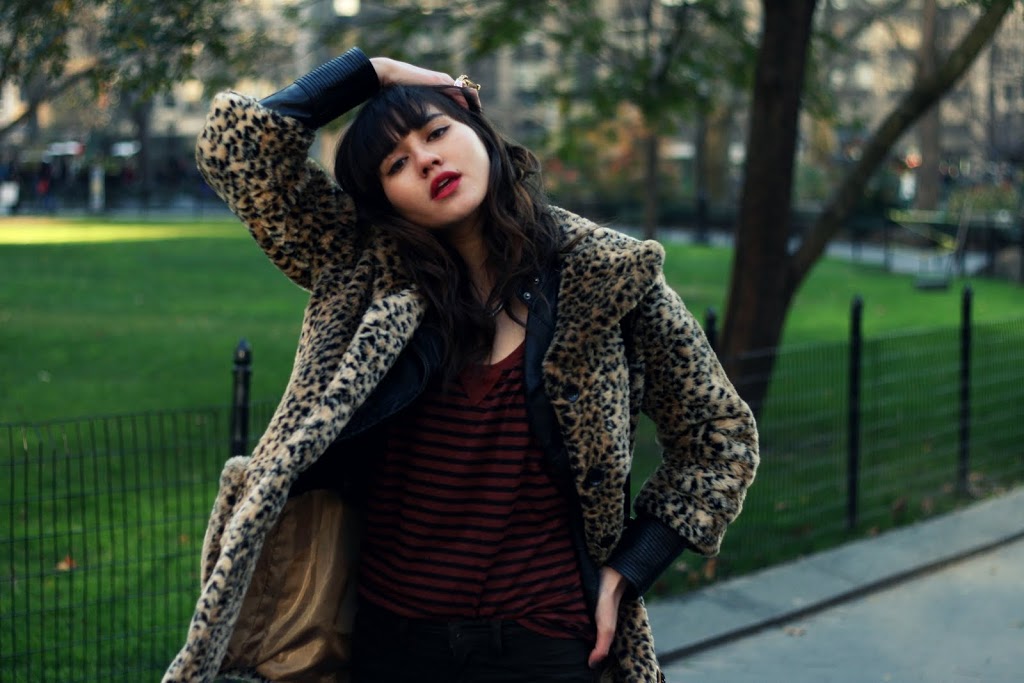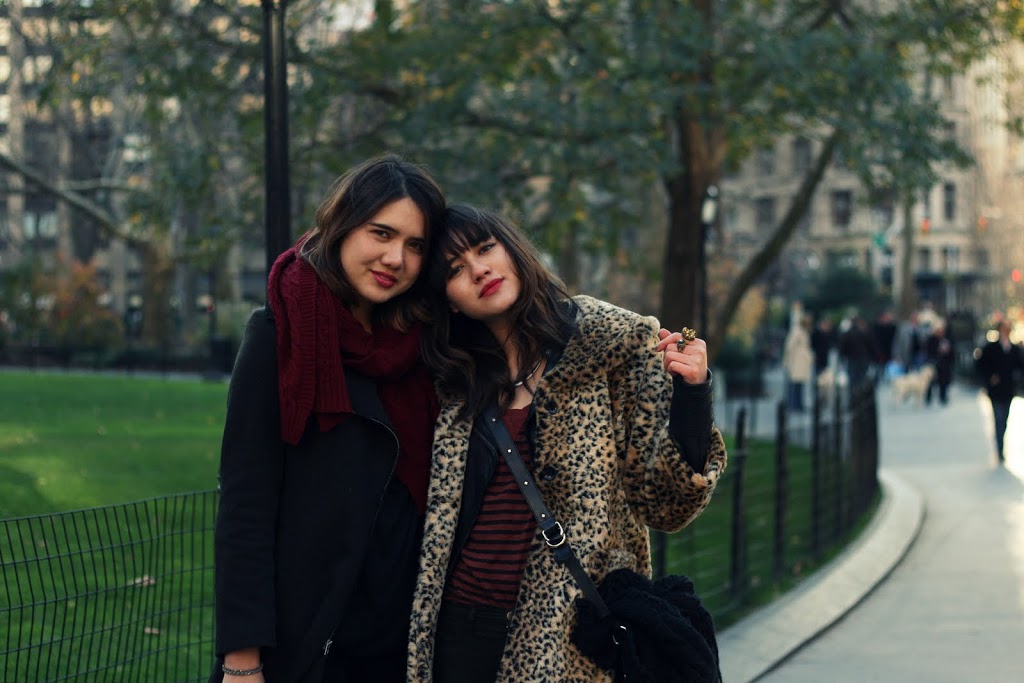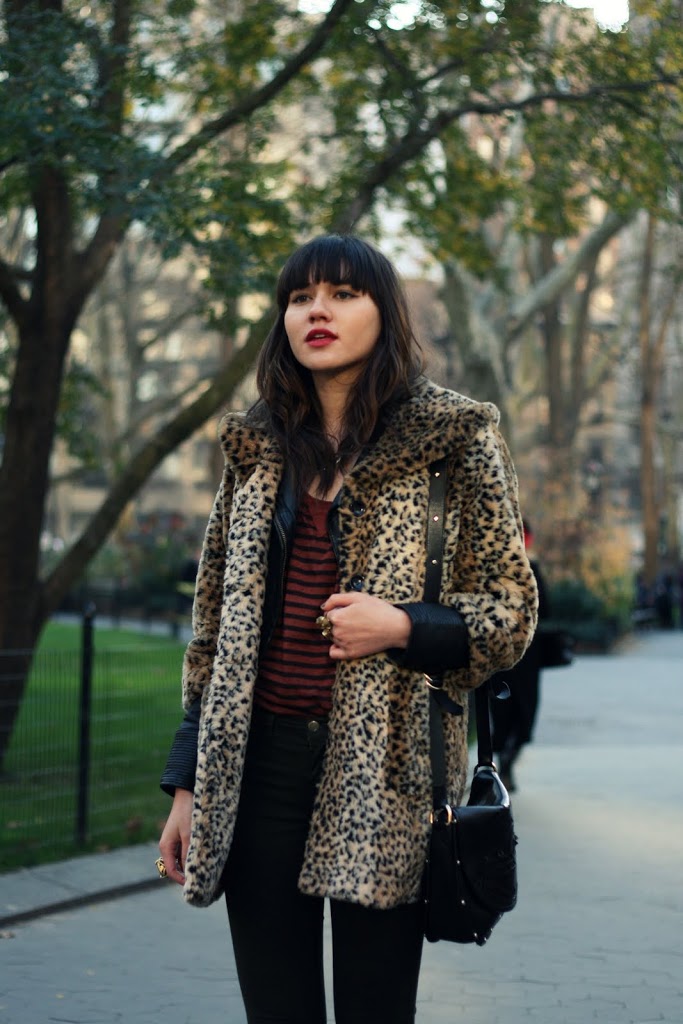 (
Hallelu
leopard coat,
Volcom
striped tank,
Mango
leather jacket,
J Brand
jeans,
Rebecca Minkoff
bag,
Dolce Vita from Dear Fieldbinder
boots)
I've been doing anything and everything to keep warm. I'm still adjusting to this really cold weather, which apparently will be getting MUCH colder. I can't believe I started the morning off wearing shorts with tights. That was definitely a no-go. I immediately had to rush home to throw on a pair of jeans and this coat. One coat normally does the trick, but I've kind of been using my leather jacket as something of an undercoat for an extra layer…which doesn't look too shabby! I feel like everyone and their mothers have some kind of leopard coat, but I find them completely and utterly chic, so I'm not ashamed of owning one myself. By the way, you must must check out these killer motorcycle boots I scored at
Dear Fieldbinder
. There really is no better pair. All I wear now are flat boots. Perfect for trekking around the city. I spent this weekend with my sister
Dylana
. All we had on our mind was Christmas shopping (aka I bought HER a bunch of gifts). I guess it's so much easier to shop for someone when they are actually there rather than surprising them with gifts they'd never really use. Basically, I had a really relaxed weekend of shopping, seeing a few of my favorite bands place in the LES, and eating out. This week is already looking crazy w/ events, shoots, and a quick trip to Philly. Then comes the fun part…packing for the holidays in California. I'm dying to take back half my wardrobe because my closet is overflowing and has refused to close for quite some time. I just know the apartment is going to look like one big mess by the time I'm done with it!