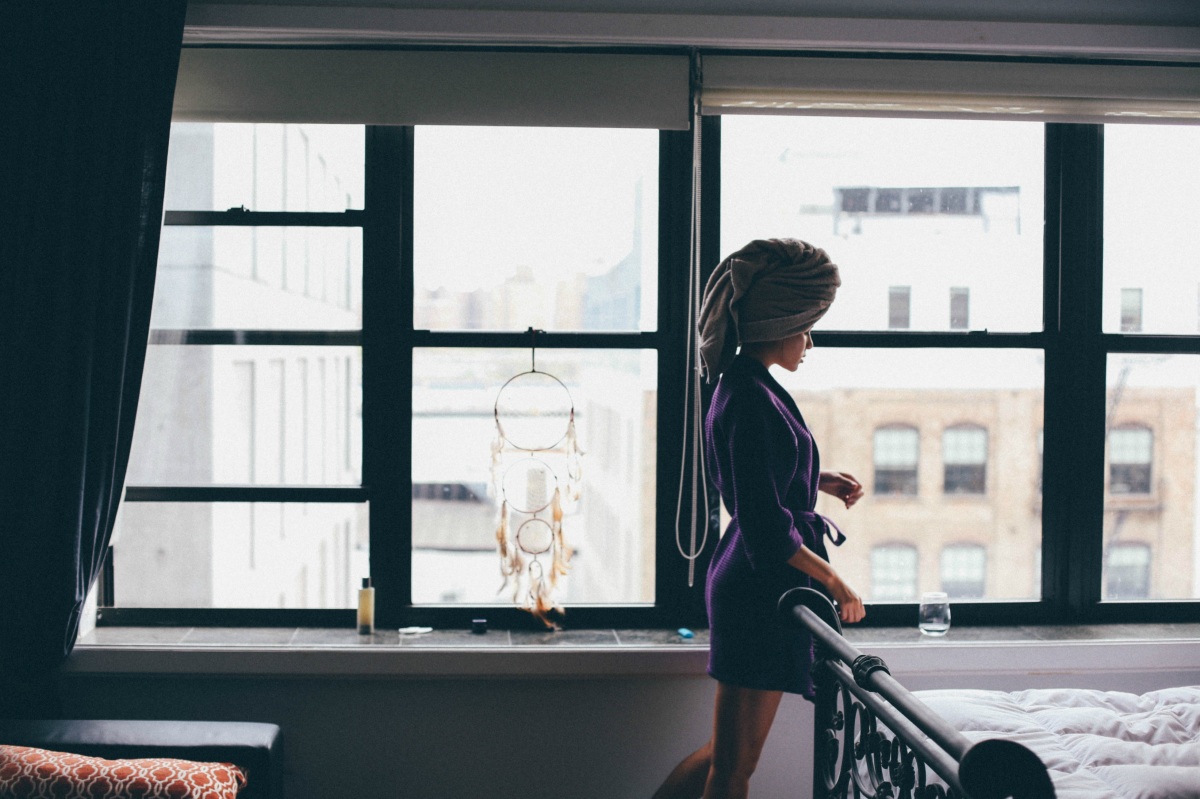 There's one thing in life that I feel I finally have. And that's balance. Running my own business, along with constant traveling can sometimes make me feel super frazzled. Sure I've got a lot more responsibility, but I've finally learned that having a more simple well-rounded life makes me feel really good in work and life. It's so important to be organized, have a routine, eat fresh foods, exercise, and still manage to fit in band practice at the end of the day.
Thank you for the lovely story New York Magazine!
Everyday for me is totally different. I could be up at 5am to go to the airport for a photoshoot. I could have an entire day to catch up on a month of emails. I could have a full day on my guitar, preparing for a show. I could be with my sister Dylana, shooting content for the blog, and coming up with what we're going to write about next, where we'll travel next, and fitting it all into our schedules. With so much on my plate, I want my beauty routine to be super minimal. The last thing I want to worry about is a break-out! I like myself best with less makeup, when my hair is it's natural color, and when I'm eating right. Sephora is the where I go to when I'm looking for powerful products I can travel with, and use every single day. Knowing that it's gentle on my delicate skin and won't give me a road bump before any important meetings!
But before all that, I love having my routine just for my own mentality. Like taking that early morning run blasting music in my headphones… to a yoga stretch in my living room… to burning palo santo incense right when I jump out of the shower. To remembering to put on my night face serum before bed and learn a new song on my guitar. My dumbo loft is my sanctuary. It's my work place, creative place, and home. These are all little things that give me routine and balance. With juggling so many different projects, I've figured out how to stay on top of my game, especially when life is throwing itself at you! To look and feel good in front of and behind the lens everyday isn't always easy. I realized I had to stay focused and of course, use products that are good for my skin, body, mind, and soul.
Here's a tiny peek into the day-in-the-life of me.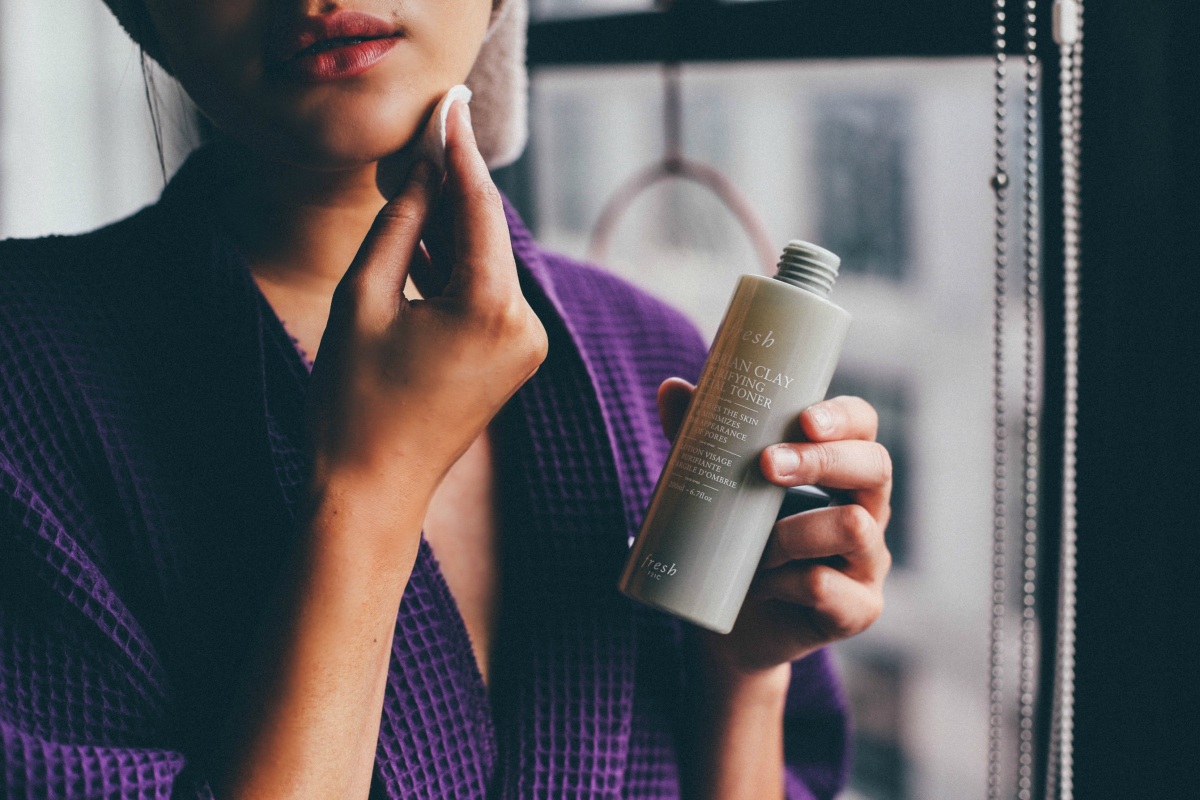 1. I start everyday with the Fresh Umbrian Clay Purifying Facial Toner. I have combination skin, so a toner is essential for me. This one smells so good, it's like a pick me up.
2. I recently just started using the Tatcha Indigo Soothing Triple Recovery Cream. It has indigo in it and I love it's beautiful blue hue. It locks in moisture in an instant. And I like it's size…perfect for throwing in my travel bag.
3. I am addicted to the incense of palo santo, a Native American sacred wood. Every morning I open all of my windows and let the wood burn. It's a bit like my reflecting, zen time. It helps me get the day going on a calm note.
4. I run on coffee, so I always have a fresh pot brewing every morning before I slip into my gym clothes. Some days I run to Brooklyn Heights, or along the DUMBO Brooklyn Bridge Park. Either way, I stretch on a yoga mat in my living room. I finally realized how important stretching is for me.
Then, I'll plug into my computer and answer a bunch of emails before getting ready for the day.
5. When I'm rushing in between meetings, I love to stop at SweetGreen in Soho. I always go for Kale Caesar. Easy.
7. This afternoon was really special. I did a pit stop at Dylana's Brooklyn abode to go over the songs we are performing for my best friend's store opening in Soho, at ANTHOM. I was a nervous wreck all week, but all the practice and sleepless nights were so worth it!
8. Ready to hit the stage. We performed with the amazing instrumental band, City of the Sun…a collaboration we've been talking about for over a year and finally made happen. It felt really, really good. I did another quick outfit change in a head-to-toe ANTHOM look. It wasn't long before a lot of press and followers turned up for the gig. It was such a magical night.
9. Home just before midnight. It's been a LONG and crazy day, so I always remember to lather up on the night oil. I go for Sunday Riley's LUNA Night Oil. It has retinol and blue tansy, making it extra potent. Just what I need to get up and feel renewed before another crazy day.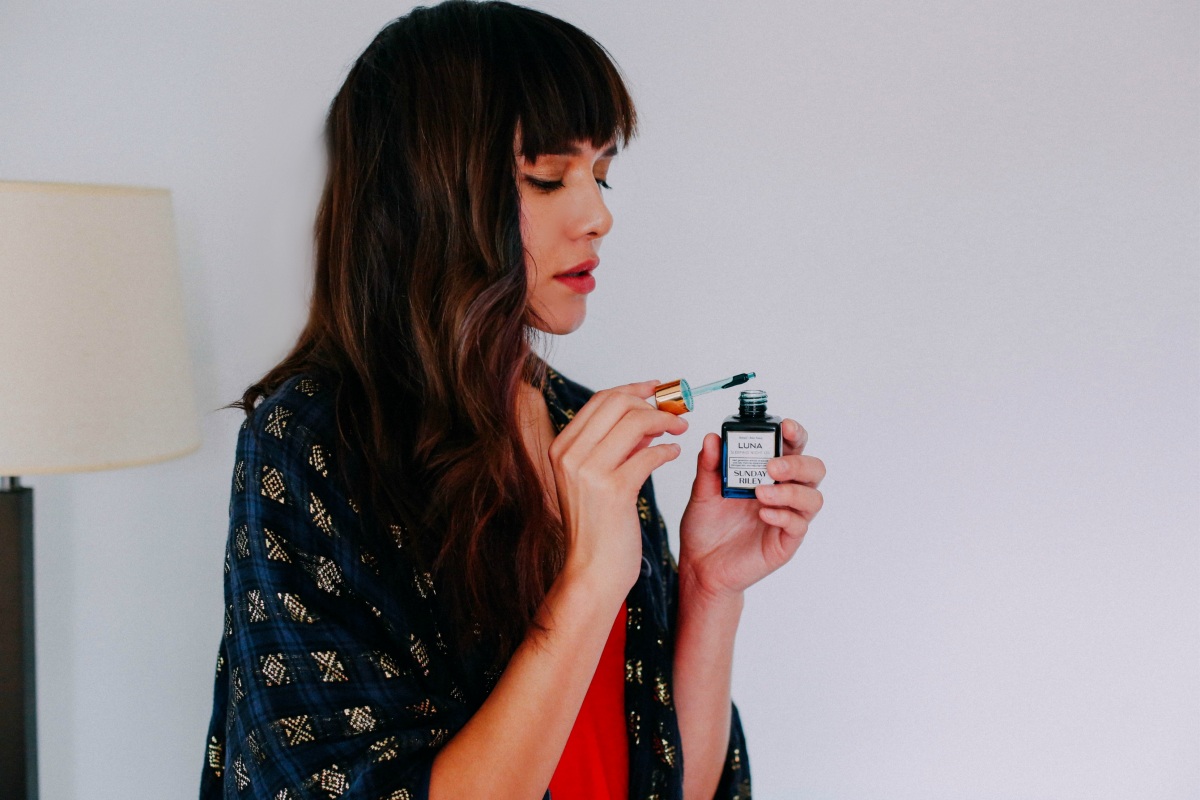 Read more on New York Magazine.