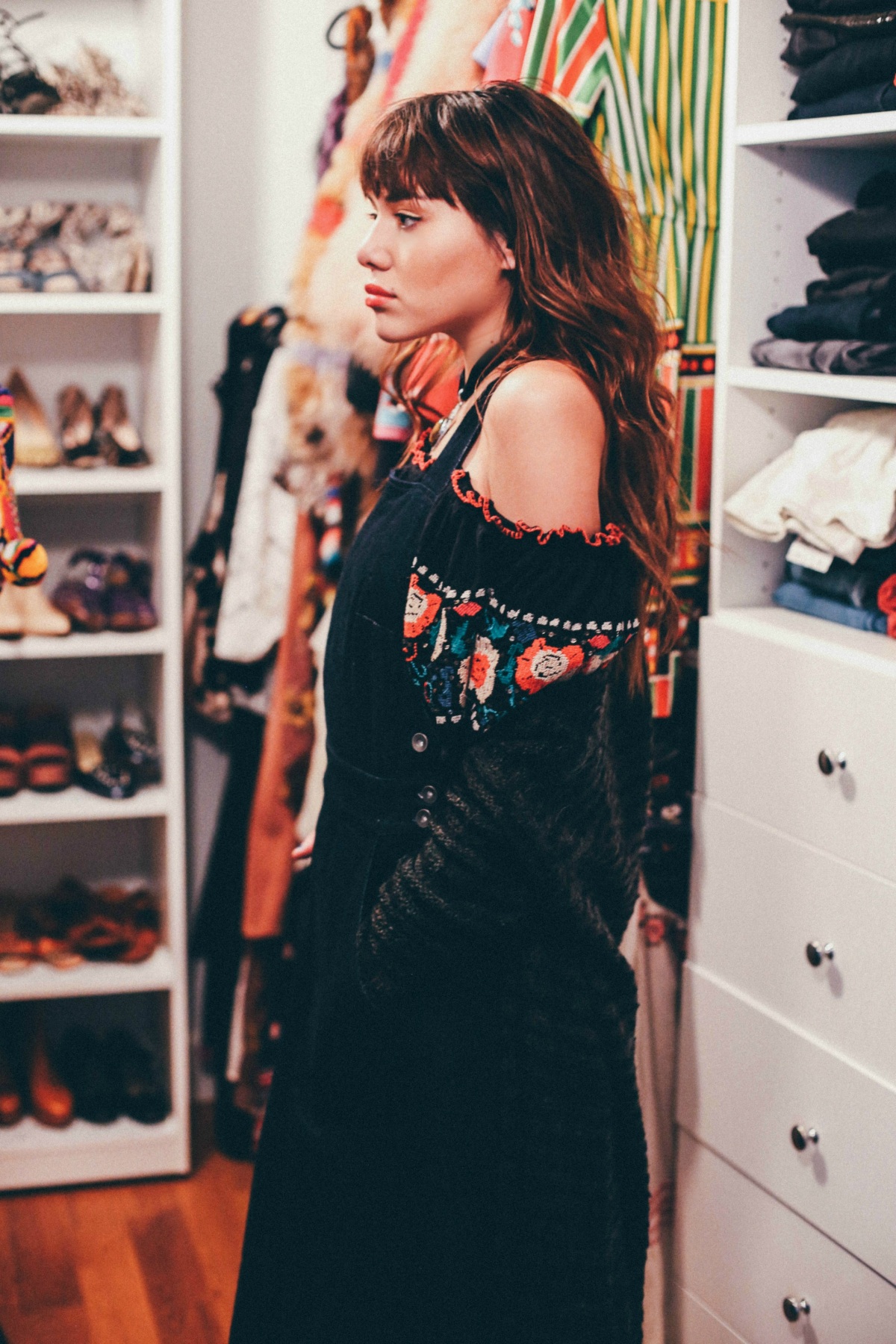 I just moved into my new loft, and I knew right away that first thing's first…my closet needs a makeover. I finally have the walk-in closet of my dreams. It definitely took a lot of time deciding what to keep, what not to keep, and how to get it all organized! During my move, I discovered so many items that I wore maybe once, or never. Those are the pieces that I either realize, "wow, I'm keeping this" or "that goes in the giveaway pile." I like to start early, by clearing out what I don't want from last spring at the end of winter. I came across many beach dresses that have been overly worn, many pairs of jeans with the tags still on it, and items that I'll probably never wear again! With Lord & Taylor, I have decided to go with quality over quantity, and to stop obsessing and hoarding everything! As I've grown up, I realized I only want to keep timeless items. And those statement, one-of-a-kind items. And trust me, it makes for getting dressed in the morning a whole lot easier. The simpler the closet, the better. And you can find that scarf again, or that pair of tights that used to be stuffed in the back of a drawer! For me, that means beautiful bohemian blouses, statement dresses, and great shoes. With Lord & Taylor, I went straight for their Free People selection. This overalls denim dress works for any season. With tights, or bare legs! And this embroidered blouse reminds me of a vintage Mexican top I've been trying to find at the local flea. Oh, and a classic black platform slip-on never goes out of a style, so I picked up this BCBGeneration pair for this coming spring. My closet clean-out tip? Go for transitional, timeless pieces that never go out of style. Quality over quantity.
See inside my Lord & Taylor interview:
Please tell us your "to-do" list when you start to refresh your closet. What goes first and what stays?
Items that look really worn will normally go first. What I know I've worn once, but it's still in amazing condition, I'll give to friends. I think the first that goes is my endless pile of t-shirts. I don't think a girl needs more than say, 5 t-shirts. I keep a lot of quirky, timeless, statement items. With that, I can mix with the basics.
How do the pieces from Lord & Taylor amp up your wardrobe but still stay true to your personal style?
Lord & Taylor nails it in the transitional, statement piece department. For this look, I went with their Free People selection. I love a great embroidered blouse that I can wear a million different ways…and anything denim. This overall dress is very unique and so flattering. I can wear it in the winter with tights and a turtleneck. Or in the summer with bare shoulders and sandals.
What are some wardrobe staples you would never get rid of and why?
I will never get rid of my vintage wool coats, or leather jackets. Those never go out of style, and they are my necessity!
What kind of feeling do you get when you refresh your wardrobe? Does it help you plan out your outfits more easily?
Definitely. The less clothes I own, the better I feel. I used to keep everything and it made it impossible to find that white blouse I was looking for. The more organized I am, and the less clothes I own, the better I feel. It's like a weight lifted off your shoulders…knowing you only have the items that you love.
What do you do with your unwanted winter items? Do you donate to charity or do you stow it away come next winter? For my unwanted winter items, I will normally put in a box, so that my friends can go through them and see if they find anything they need/want! Then, I'll normally donate the rest that are still in good condition, and on trend.
Please tell us your top 4 tips for refreshing your wardrobe.
-Minimize. Don't keep 5 of everything. You only need that one navy wool coat…and that one black blazer (that you may only wear once this season)
-Organize. Hang your blouses together, your fur coats together, your long dresses in one side, and your mini dresses in another. Trust me, you will be able to find everything you need! I like being able to see everything before getting dressed in the morning. My closet has it's separations, but I love a mix of colors.
-Hang things up. I used to have everything folded in cabinets, and suddenly, it just became an unfolded mess. Now, I get those black velvet thin hangers. They save a ton more room, and look a lot cleaner.
-You don't have to get rid of everything. I have definitely made the mistake of throwing away everything, and realizing "woops, I wish I had that dress right about now, it was a good one!" It's ok to have a good selection of dresses and skirts…just make sure it's a variety and a mix of different styles/selections. A few cocktail dresses, some for the beach, and some casual mini dresses. (Don't stock up on 10 of the same wrap maxi dress).
Tell us how refreshing your wardrobe helps you refine your style, especially with the addition of the Lord & Taylor outfit.
-My style is eclectic and colorful but in classic silhouettes. It's very fast-paced NYC city girl mixed with the earth tones of my California upbringing. This Lord & Taylor off the shoulder bohemian top reminds me of that vintage blouse I've always been looking for. The denim overall dress is the best layering piece for me. It's simple, season-less, but still unique look which I love. And who doesn't need a classic chic pair of black slip-on sandals?
Shop it:
// Lord & Taylor top + overalls dress + knit cardigan by Free People, sandals by BCBgeneration,