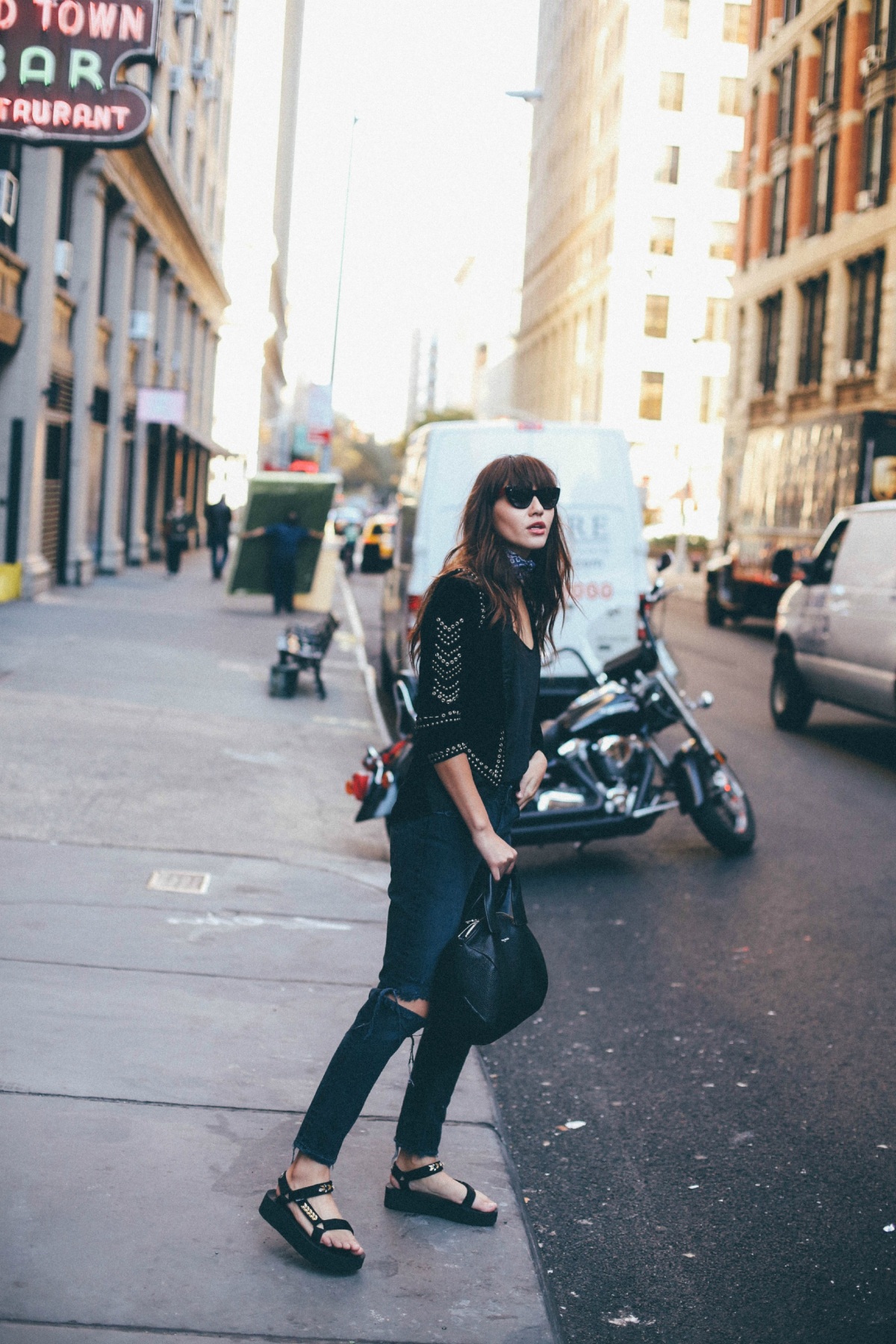 As of late, I've really been getting into DIY. I remember back at Bonnarroo on my road trip with Teva, I customized my pair that I lived in out on the campsite… just for memories from the road. But this time, I'm stepping it up a notch with Swarovski crystals and their latest collaboration with DIY gurus, HonestlyWTF. Each Teva pair of sandals comes with a Swarovski DIY kit that you can easily apply on your own at home. For me, I was all about accenting the ankle strap of my flatforms by gluing on the crystals, and heating on the gold design. It's fun using your hands and creating something beautiful. I like mine best with everything else simple. All black, with a pop of stud.
// Teva x HonestlyWTF flatform sandals //
See how to customize your Tevas here.