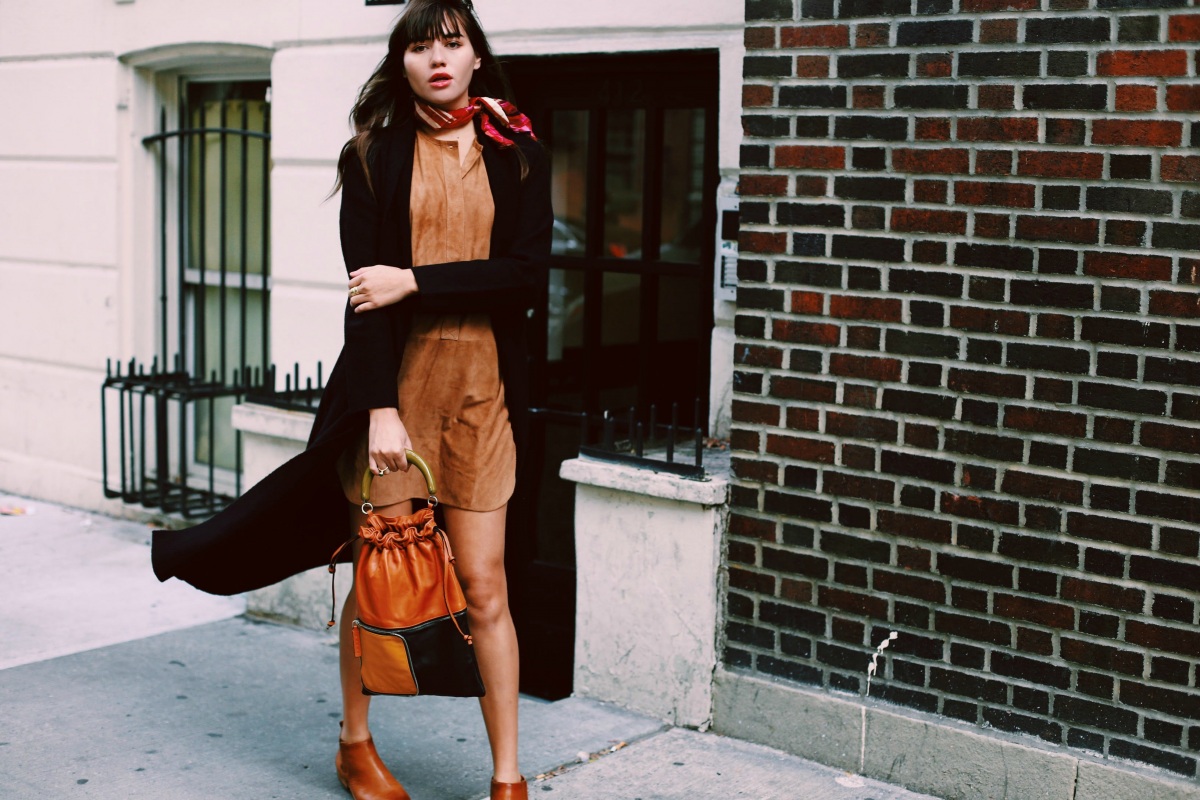 Some of my absolute favorite handbags take a ton of research to find. Like this Marni bag from a few seasons ago. I've been searching for it forever and finally found it thanks to Trendlee. Trendlee.com sells only the best luxury pre-owned handbags that you honestly can't find anywhere else. Their selection carries all of my favorite luxury designers: Chloé, Mulberry, Chanel, and so much more. Plus, they are all in amazing condition (another thing that's been hard for me to find!) I am a girl who likes to get dressed based off my accessories. So when I've found a killer, statement bag, I dress around it.
This Marni beauty works with my fall hues. Rich suedes, vintage scarves, and some serious metallic eyeshadow. Shop the bag now on Trendlee.com.
// Vintage suede dress, Eileen Fisher coat, Shoeline.com boots, Marni handbag //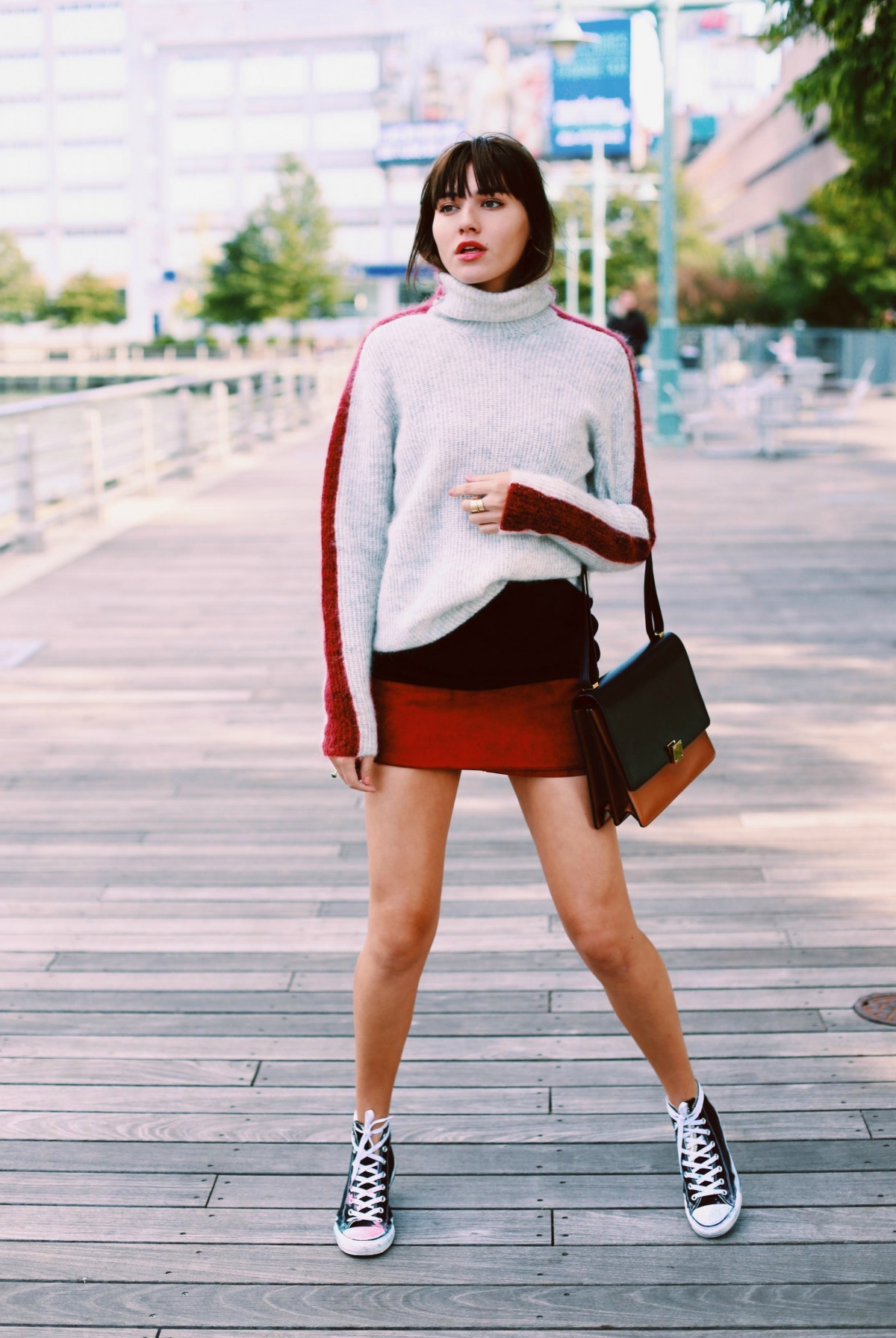 And then there is CÉLINE. I've been dying for this IT classic bag, but of course, I'm totally one to wait for one at a more affordable price. I snagged this one up just in time for fall/winter on Trendlee. Just like the rest of my luxury items, I wear them in and keep it forever. This baby adds that luxury to my favorite turtleneck sweater, and sporty suede skirt.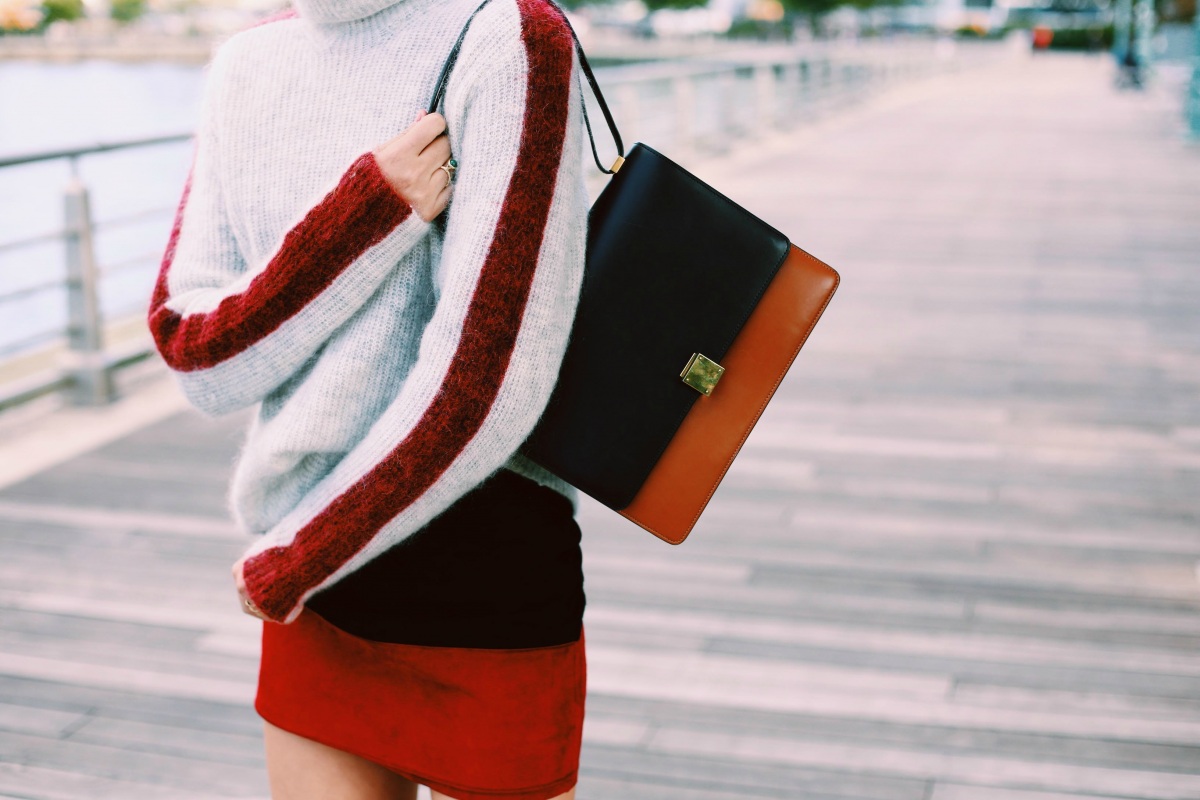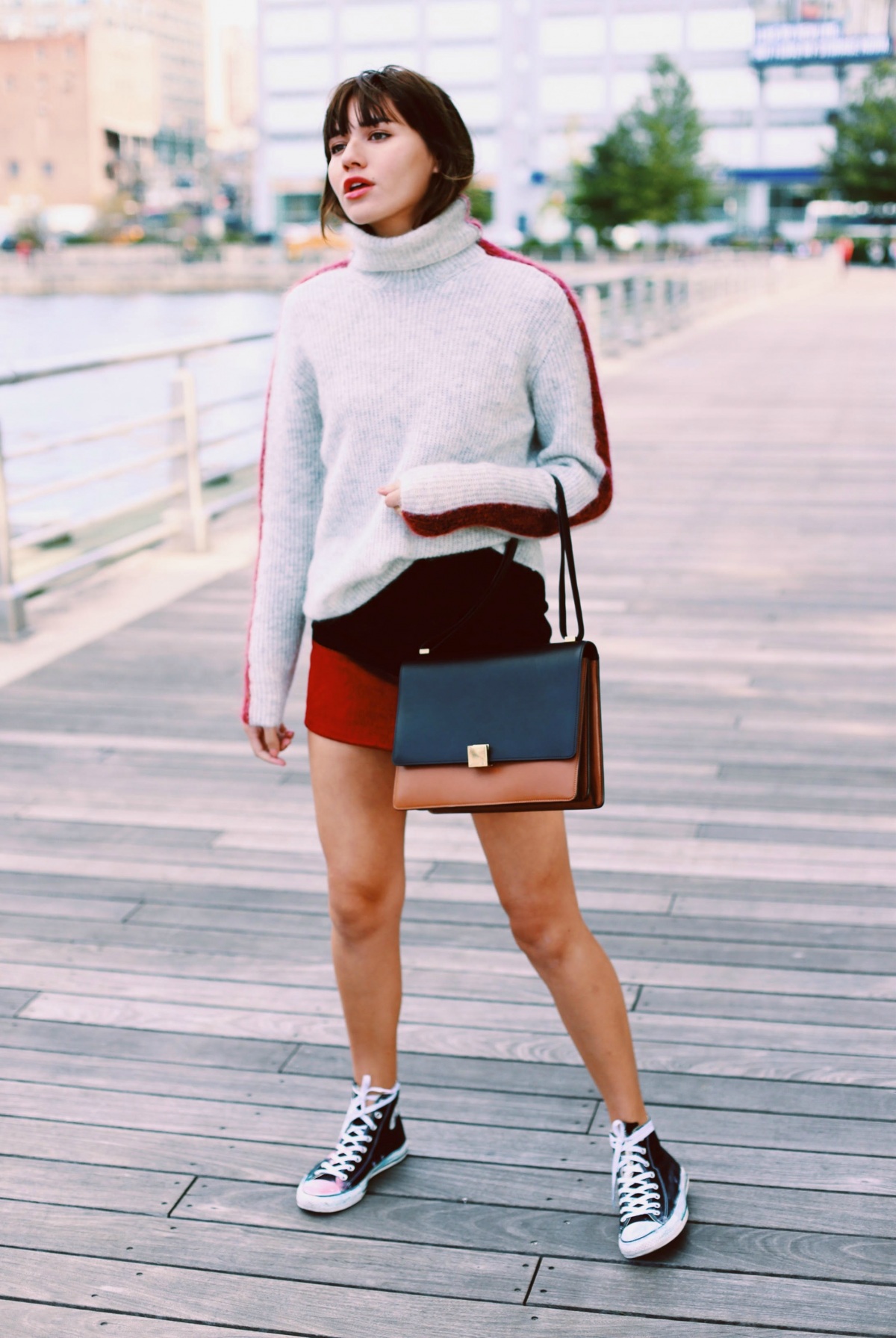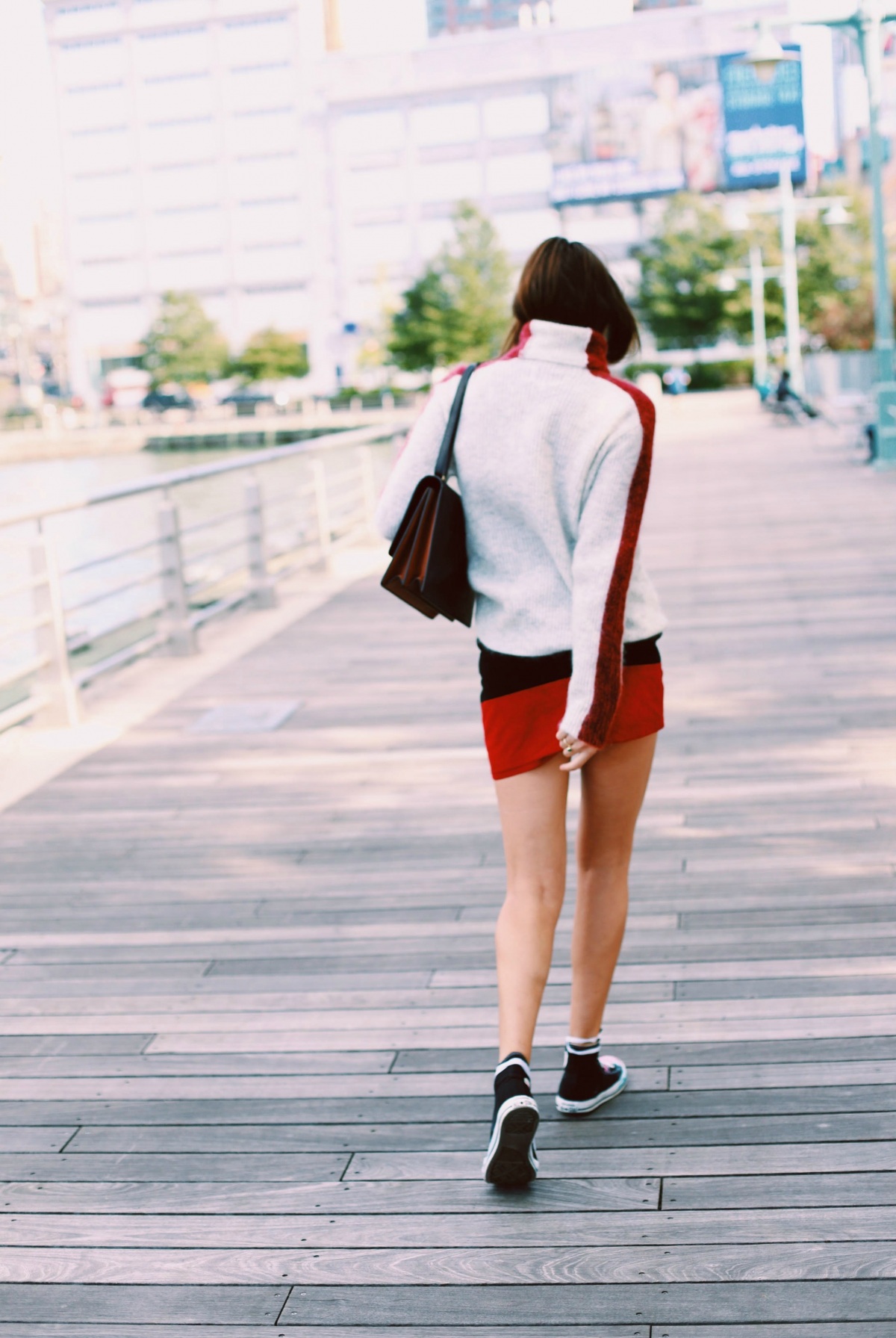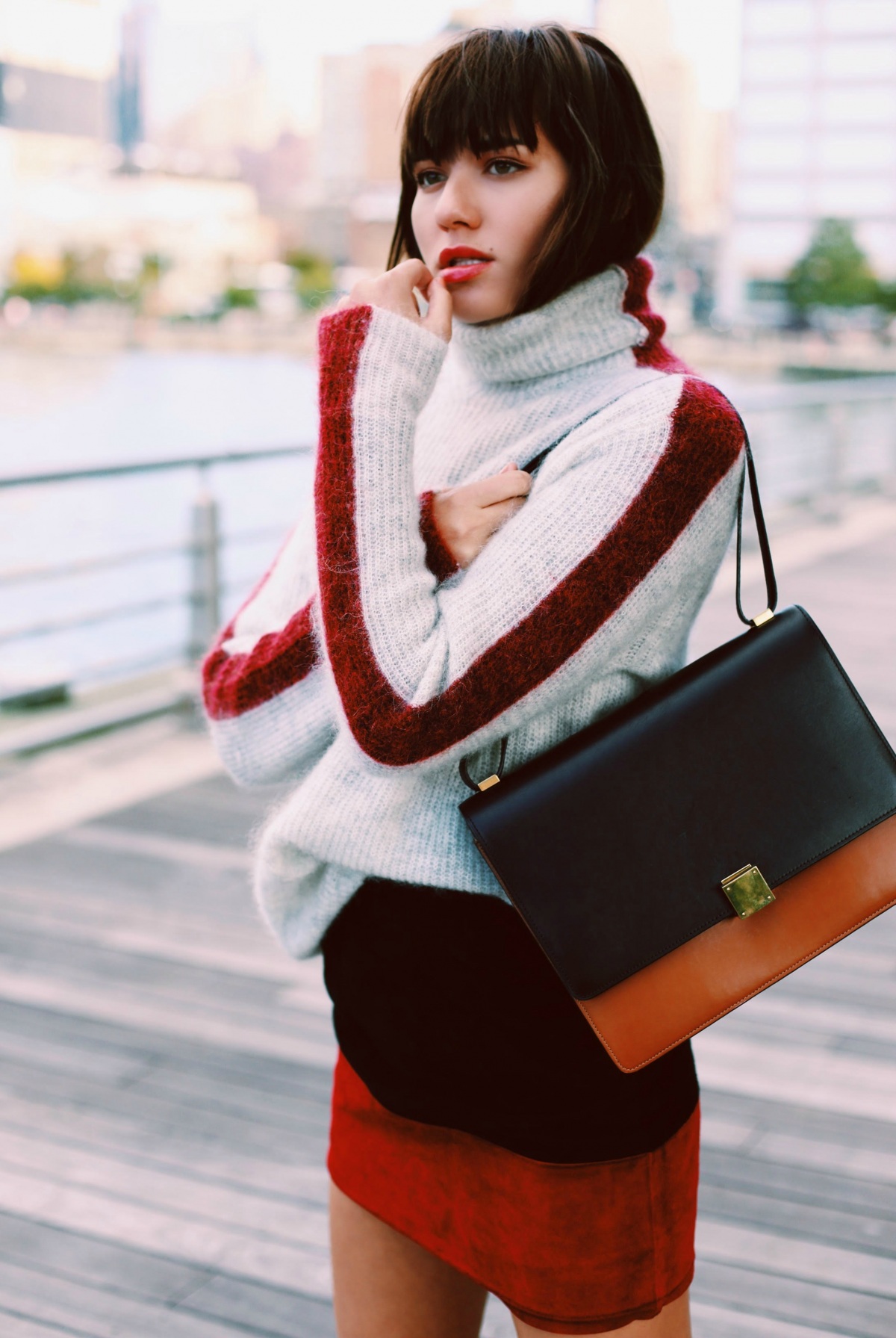 // Ganni sweater, vintage suede skirt, CÉLINE handbag //
Use the  code "NatalieOffDuty" for a special discount!