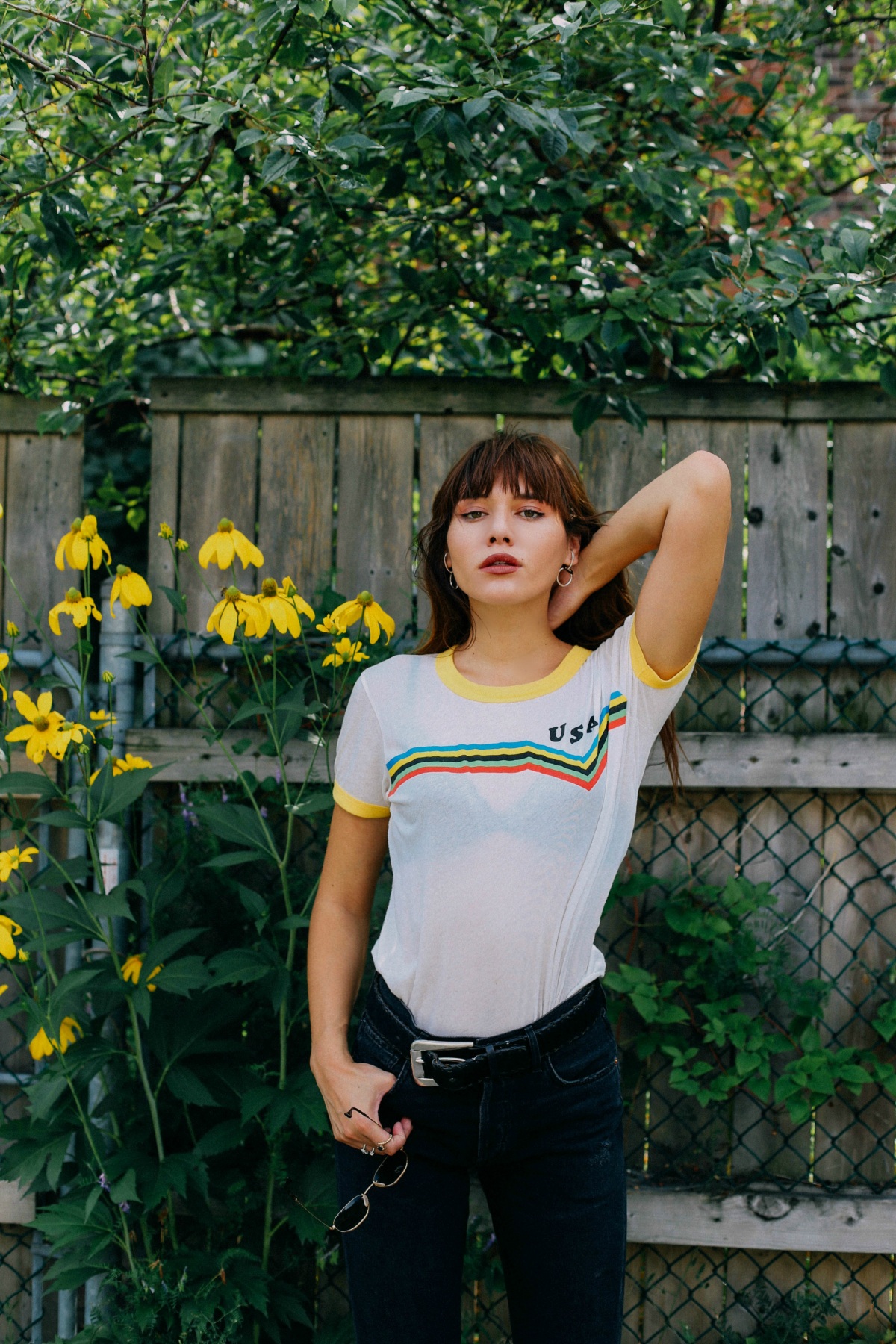 // Bite Beauty's MultiStick in Almond //
I forgot to pack lipstick to a recent trip to LA, and my mom handed me the one in her bag. It happened to be a brown by lipstick I'd given her from Bite Beauty in "molasses" a while back. I swiped it on and was hooked to the brand every since. I'm always looking for the perfect shade to travel with. A shade that easily went well with my earthy summer wardrobe. Brown matte lipstick somehow felt sexier, more sophisticated, and actually more natural than my usual red and plum shades from fall. Then, Bite Beauty released the amazing MultiStick literally days later this month. "Multi" meaning it is meant to be put on your lips, eyes, and cheeks! As of late, you'll see I've been addicted to Bite Beauty's MultiStick in "Almond." It's a warm, creamy brown shade that is perfect for wearing day and night. And depending on how much your layer, or blend, you can customize how bold or how subtle you want the color. I was so excited to be one of the first ladies to take them to Osheaga Music Festival in Montreal to test drive. I never thought I'd ever use a pink shade on my lips, cheeks, and also my eyelids but it just works. The bolder I applied the Multistick in "Macaroon," the better the color looked. Plus, it was edgy and something a bit unexpected, but still seemed so natural. The Multi-Stick happens to be the best beauty finds I've discovered in a long time. Best for girls like me who hate spending time getting ready. I like my makeup easy and fast. It's still moisturizing and the color literally lasted from morning to night throughout a hot, sweaty summer festival. Go out and get one babes, you won't regret it.
Sold exclusively at Sephora, they come in 16 different shades. All neutral but bold at the same time. Depending on how you apply and layer the MultiStick, you can switch your look in seconds. My favorites below.

// Bite Beauty's MultiStick in Macaroon // 
// Bite Beauty's MultiStick in Biscotti //
also featuring: Sabrina SL earrings, Wildfox Couture shirt, Citizens of Humanity jeans, Sezane Paris espadrilles //