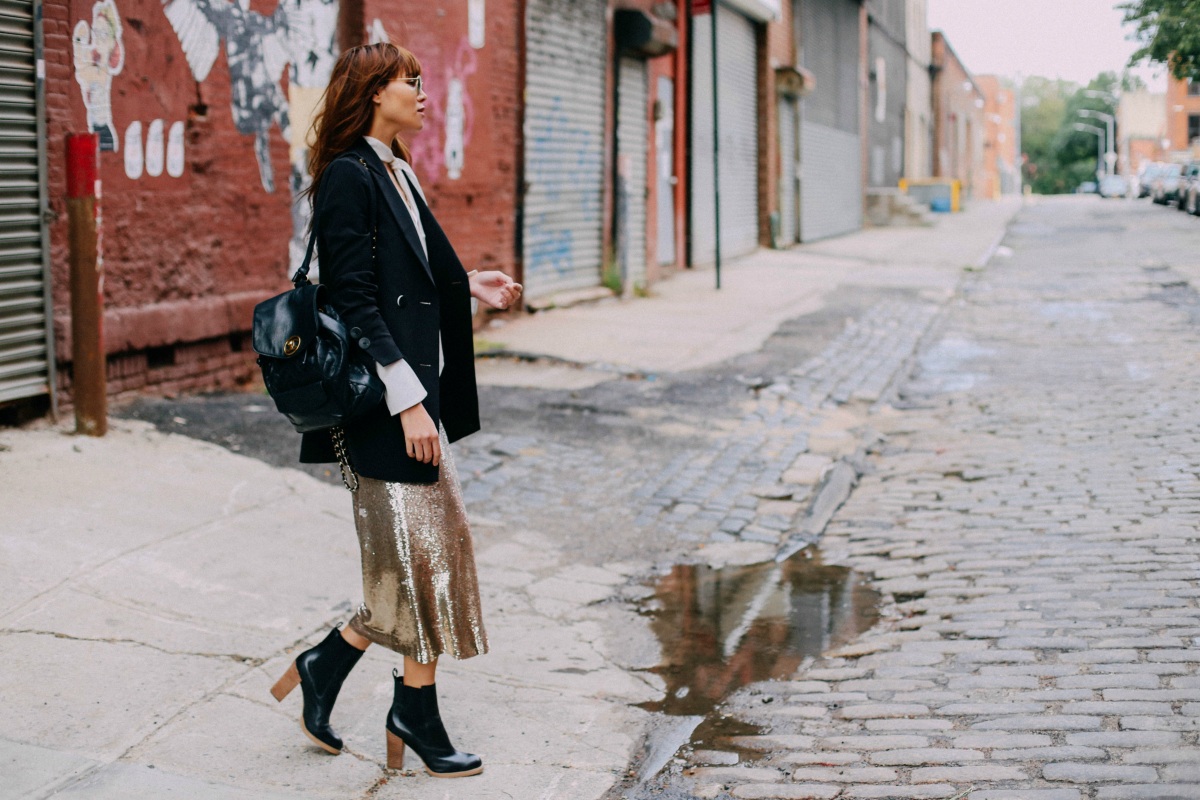 Marc Fisher is here to reboot your style…and I absolutely love the new midi boot trend that's launched this fall. When I'm headed out for the night, I like to slip on something with a little bit of a heel. The midi boot heel is right smack dab in the middle is perfect for me. Not too low, not too high, but still being dramatic at the same time. Meet the ultra classic Marc Fisher LTD Harley midi boot. It's simply chic plus a whole lot of other things, like being wearable and comfortable enough to last me through a night of dancing at Fat Cat's Jazz Bar for my friend's birthday party. Marc Fisher LTD's new Harley midi boots go well with my night's military meets glam look that I rocked for my friend's birthday a few days ago. They're so versatile, I can style them with anything in my closet really . . . like this understated, navy blazer, white bell-sleeved blouse, and extravagantly sparkly skirt. Even on a gloomy day, I'll bring the party with me…and just the perfect amount of height.
And for something a little special for you all!
Marc Fisher LTD is hosting the ultimate Reboot Your Style midiboot giveaway!
Here is how to enter:
1. Simply follow @Marc.Fisher on Instagram 
2. Like and comment on my #MFreboot image!
Good luck everyone. Time to reboot.
*Sponsored by Marc Fisher and ShopStyle*
// Marc Fisher LTD Harley midi boot, Misha Nonoo blazer and top, Iro Paris skirt, Vintage Chanel backpack //