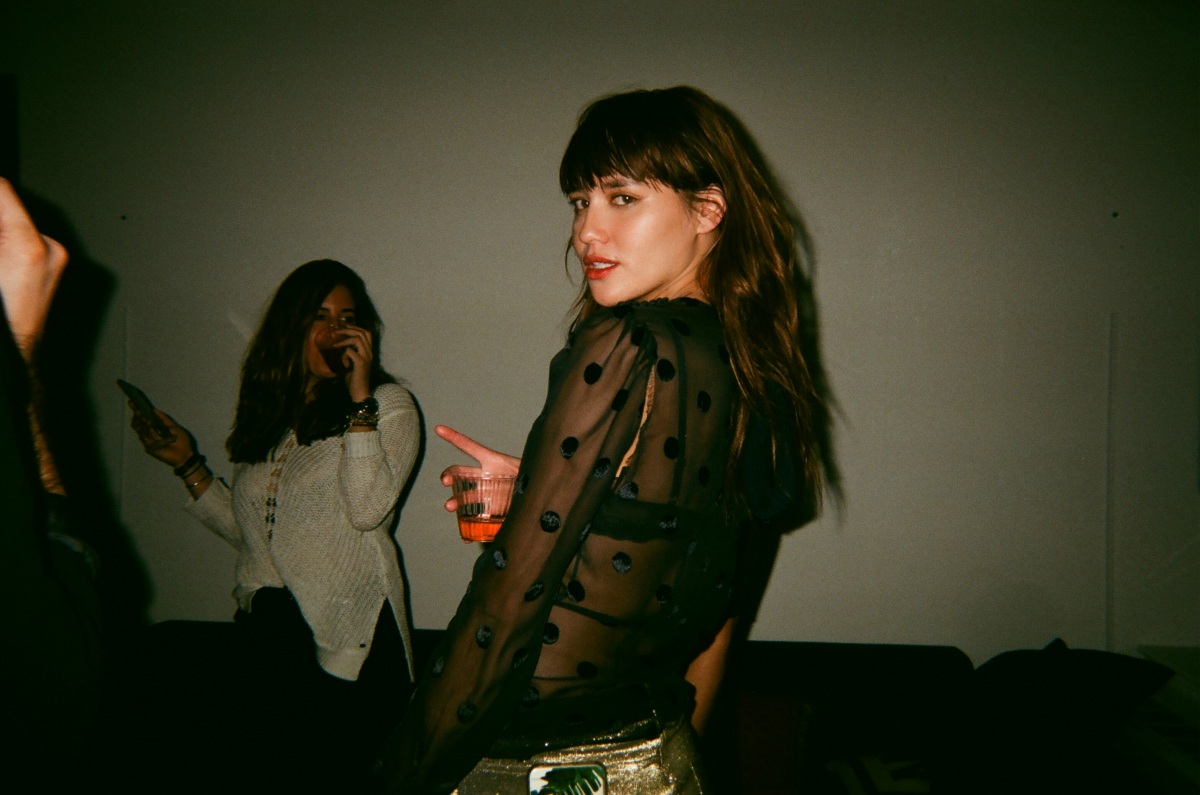 Tuesday, December 8th. 7pm. Attire? Glitter, shine, and sequins.
I had an absolute blast hosting a fun little gathering at my NYC home with Hoppr By Absolut, a new digital platform which connects partygoers and throwers  at a click of the button. I hosted my OFF DUTY Holiday Bash on the platform, and invited all of the my pals and locals in the neighborhood to join. It was my last night in NYC, before flying off to sunny California to see family, and what better way to spend a night overlooking the glittering NYC skyline. Pretty soon, I had a house full of my closest friends, and of course some new pals, glittering in holiday sweaters and sequin party dresses. We love any excuse to get dressed up in sparkles! My holiday drink of choice is Absolut Original Vodka (check out their new limited edition Absolut Electrik bottles) mixed with ginger ale, a hint of cranberry juice, soda water, and some fresh fruits. I went with fresh pomegranate, cherries, and blueberries. Refreshing. I had a bunch of disposable cameras lying out, and let my friends make their own memories to take home with them.
Head on over to AbsolutHoppr.com on your mobile device and either host your own party, or check out what is going on tonight right here in NYC! Talk about a super fun way to meet new people!
In partnership with Absolut. Enjoy Responsibly.