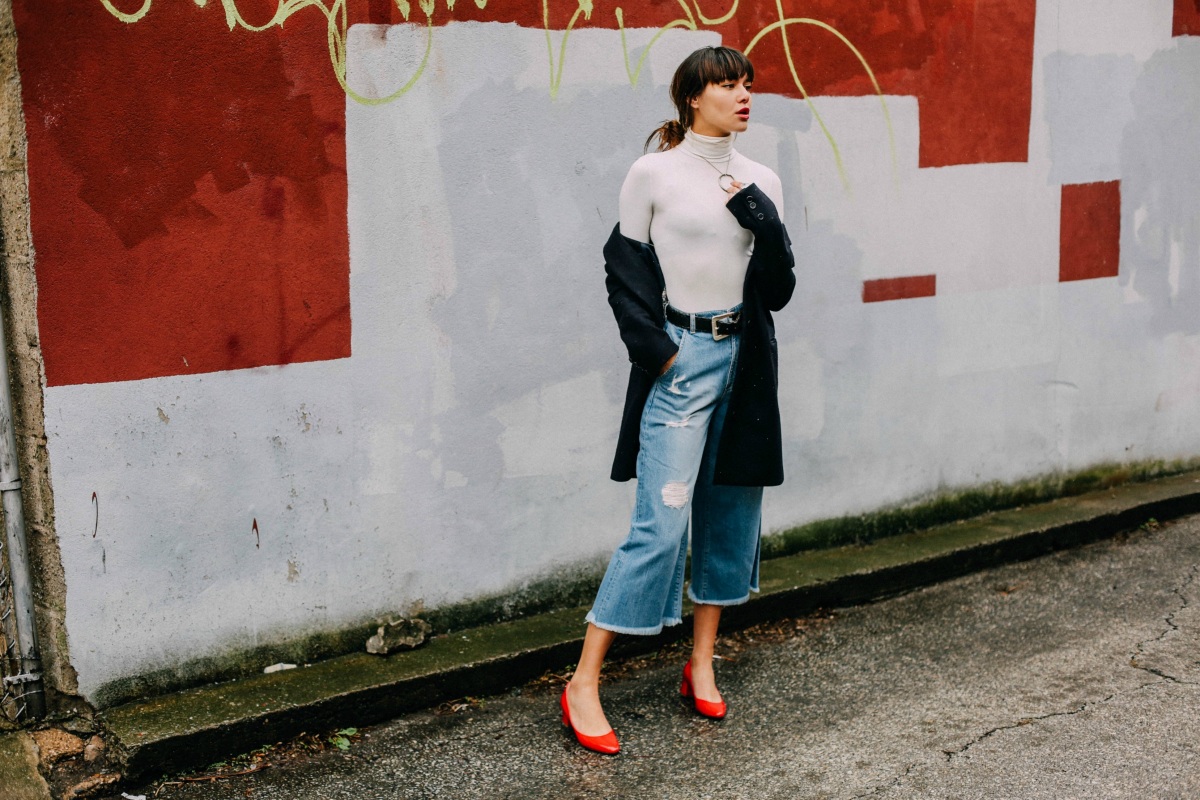 DAY 1 IN THE CATHERINE:
When it comes to denim, I go for the feel of the denim first. I love when they've been washed over and over again in the factory to make a super duper soft feel. Siwy Denim kills it in that department, and their latest A/W '16 collection comes in all shapes and sizes. I mean who doesn't love a classic culotte? But this one is anything but basic. The high waist and frayed hem gives it a sexy vintage look. High fashion but accessible. I like it with a super simple body suit and red pumps for a lunch meeting in Williamsburg. Leave it to me to brighten up a rainy day with a pop of red. I never see things as black or white.
// Siwy Denim "catherine" jeans, Wolford turtleneck, Paul & Joe coat, Ax + Apple necklace, Kamryn Dame jewerly, Aquatalia pumps //
DAY 2 IN THE FELICITY:
This may be the most movable pair of jeans I own. You can literally do yoga in them. They're that good. This is my go-to look for a weekend at the park. When I want to play with the boys, throw some hoops on the basketball court, and make up my own dance routines with my headphones on. It's the tomboy in me. I love an easy tank top and some really classic black jeans. Plus, they make your bum look ace.
// Siwy Denim "felicity" jean, Camp Collection tank, Puma x Rihanna sneakers //
DAY 3 IN THE JACKIE:
The higher the waist, the better. Siwy Denim's the Jackie is beyond sexy because it's simplicity and rich blue hue. You can style them anyway. This is a simple day-of-the-week look. A classic button-down, my favorite vintage scarf, and lace-up shoes. Belt or no belt required depending on your mood. How is it that jeans always get better with age? They just do.
// Siwy "jackie" jeans, VEDA leather jacket, Zara top and shoes //
see my Siwy Denim A/W '16 campaign here.