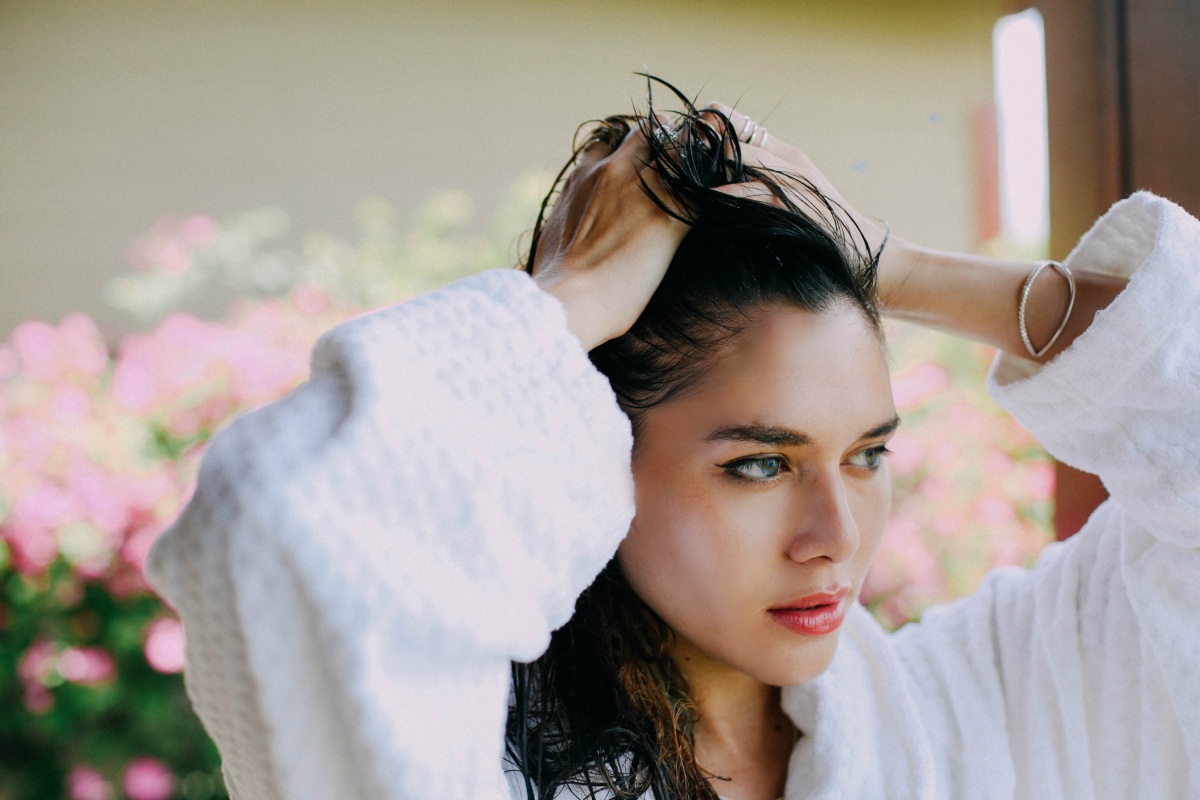 Every summer brings me a lot of travel and sunshine. Sure we always talk about reapplying the sunscreen onto the tips of our noses. Or packing that sun hat. But rarely do we talk about our hair. I used to use whatever was in the hotel bathrooms…too lazy to pack that extra bottle of conditioner because lord knows I hate overweight baggage. Little did I know that putting in the extra effort would totally be worth it. On shoot days there's literally a flat iron going through my strands from morning till night. Then who knows.. maybe I'll be on a surf trip and spend hours with the waves crashing and the sun brining out my past highlights. Then there is color. I'm a chameleon. I could have blue streaks one day, then back to a natural brown the next. I like to experiment with all different shades of hair depending on my mood and what project I have going on but believe me, coloring your hair ain't easy on your strands. Did I mention that scary word called "frizz?" I use the weekends to put frizz to bed and tame the wild troll look.
Here are a few outtakes from my Alterna Hair Care day-in-the-life takeover in Costa Rica featuring the AM and PM Anti-Frizz treatment. Seriously a life saver. Use the AM Anti-Frizz treatment after you hop out of the shower. Use the PM Anti-Frizz treatment just before bed on dry hair to hydrate as you sleep. Quick. Easy.
Mornings in paradise aren't too shabby. From a morning dip in the plunge pool to a last minute blow dry before dinner. Take care of your strands ladies and you won't regret it or look like Garth from Wayne's World with a fried and frizzy fringe. Just keep on that PURA VIDA all summer long.