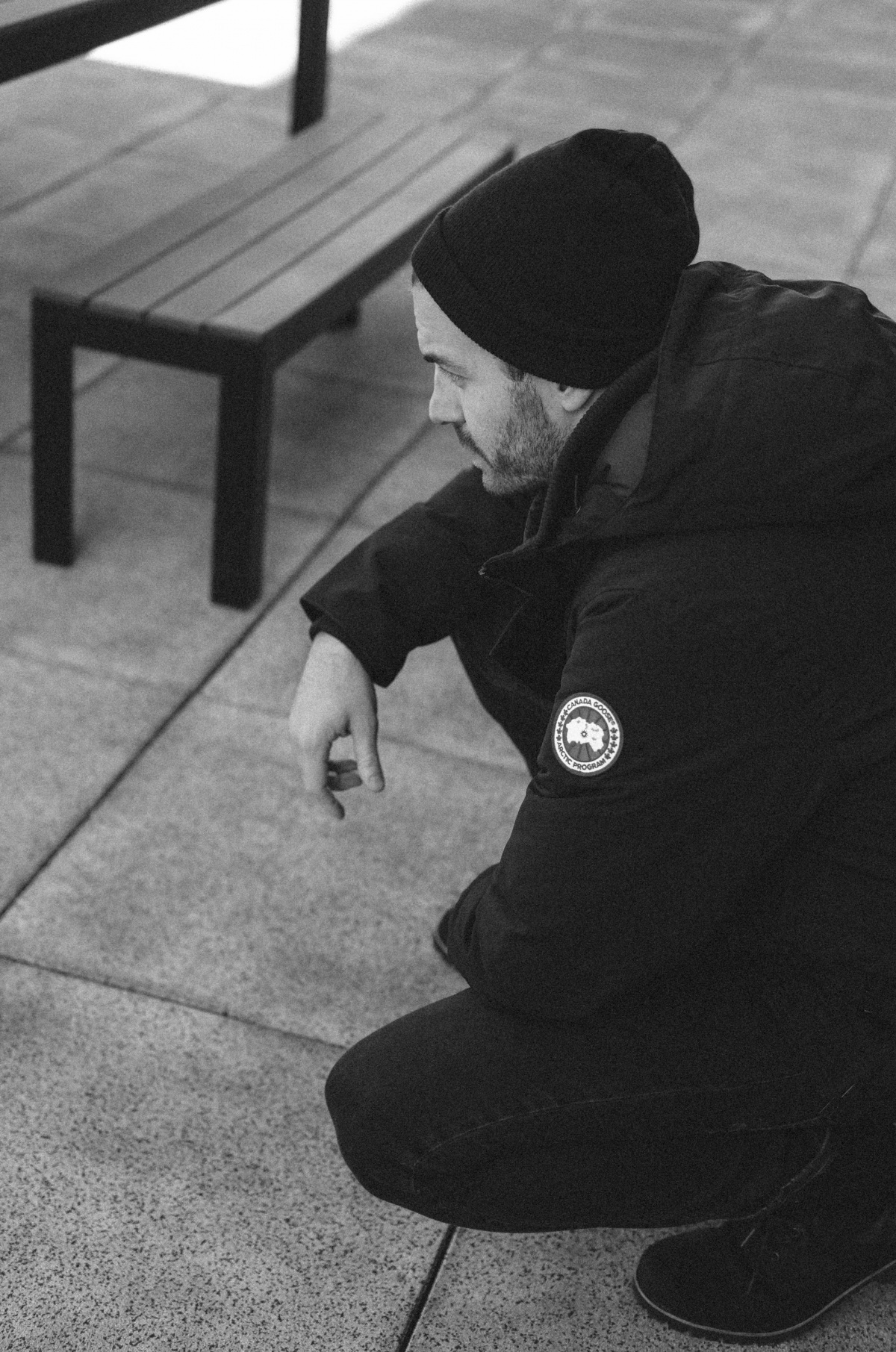 It's always so hard trying to shop for guys. They're one word: particular. Well, my guy is especially. Particular and practical when is comes to style. So I thought hmm, what is he going to use forever, that he doesn't already have now? When scouring his closet of blazers and not-warm-enough denim jackets, I asked "how in the world does a NYC guy not have a parka?" I found just that. The Canada Goose "Mainland" parka for men. Sleek and sophisticated, without any unpractical frills around the edges. Perfect…and looks pretty darn sexy on him. My guy knows every super cool brand out there and new product. So here's a few things he's had on his wishlist for a while!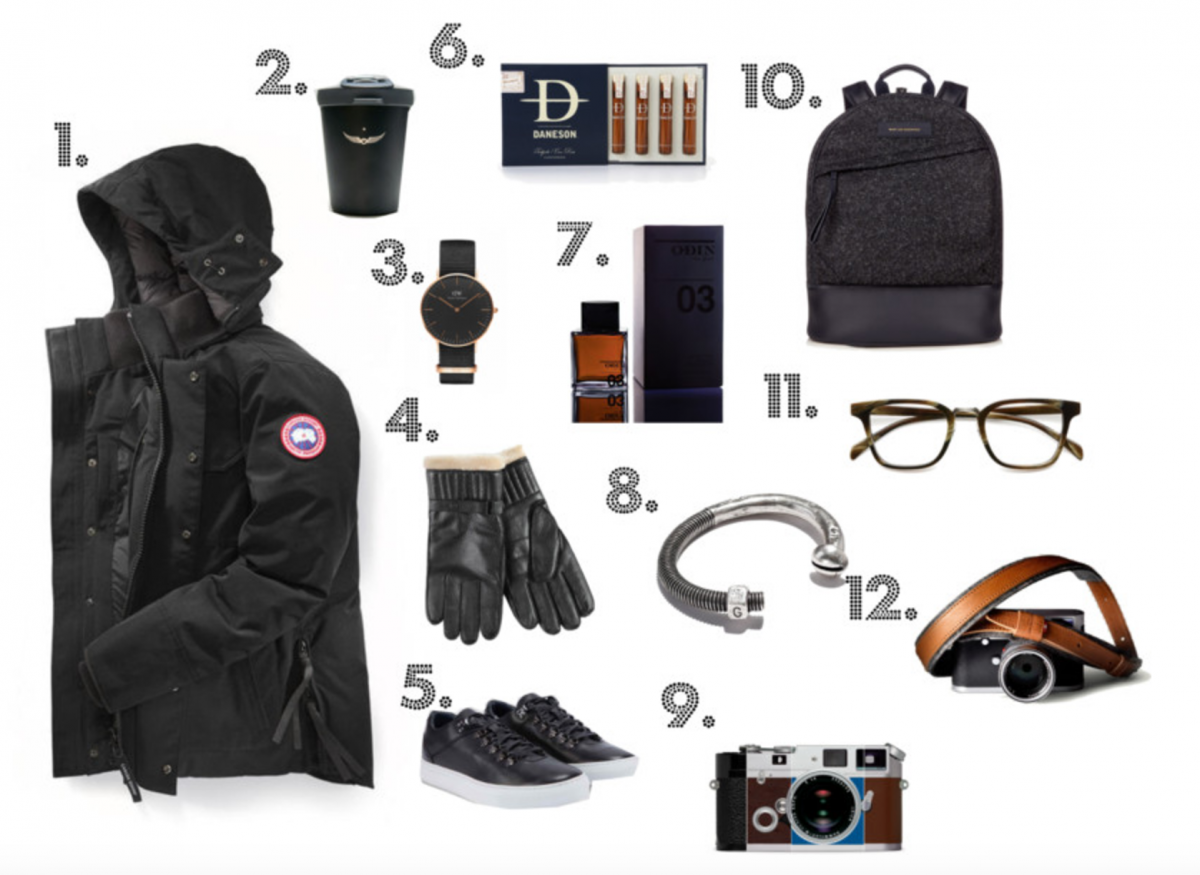 1. Canada Goose "Mainland" men's parka: straight up necessary.
2. Intelligentsia Travel Tumbler: for all the coffee lovers like us who like to brew at home for on-the-go.
3. Daniel Wellington watch: a classic unisex piece. love the touch of rose gold.
4. Barbour leather gloves: This British brand has amazing accessories for gifting. I think I'll get the women's gloves to match!
5. M Gemi. leather sneakers: this was a no-brainer gift!
6. Daneson Bourbon toothpicks: like out of a western movie and tastes delicious. A quirky stocking stuffer.
7. Odin3 cologne: The ultimate winter cologne because it's so warm and sexy. A manly mix of musk and amber.
8. Giles & Brother cuff: it's tough finding perfect men's jewelry, but Giles always nails it with their cuffs. It's jewelry that still feel tough.
9. Leica M camera: if you want to get him Insta-Hubby ready.
10. Want Les Essentials backpack: just so good.
11. SALT glasses: quality and easy, effortless style for your Brooklyn boyfriend.
12. Hard Graft leather camera strap: Because I want it too.