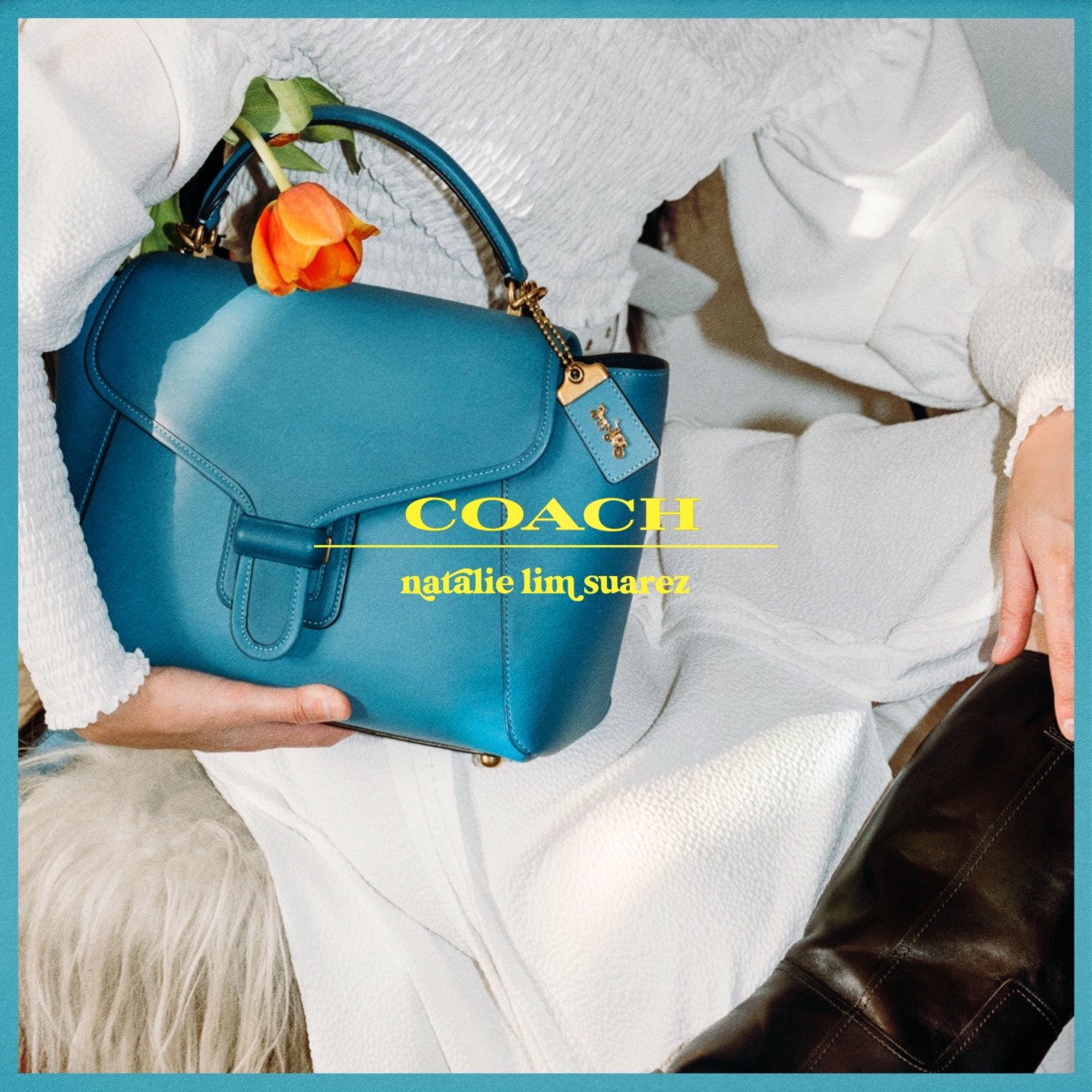 // Coach bag //
This is an exciting new Coach campaign I did for the launch of The Coach Originals! I just fell in love with our extra fun graphics we got to play with here for the campaign. We are definitely bringing spring indoors these days with fresh blooms and pops of color. This collection is sourced directly from the archives, with details pulled from the 60's and 70's. This gorgeous hue is bringing that springtime blue sky indoors for me.
Here are three ways to style the Coach Originals collection. Pair it with a romantic dress and tough combat boot. Give it some tweed and denim. Maybe throw on a trench and metallic pant. Coach has always played a huge part in my NYC story. I have grown up with a love for the brand. Taking my mother's Coach bags and giving it a new twist. The quality has always just been superb. I like to say it's iconic and completely timeless.
I am also so proud to share that Coach has made a $2M commitment to support small businesses here in NYC affected by COVID-19. Thank you for being a company with a big heart. I hope this brings a little sunshine into your homes these days.