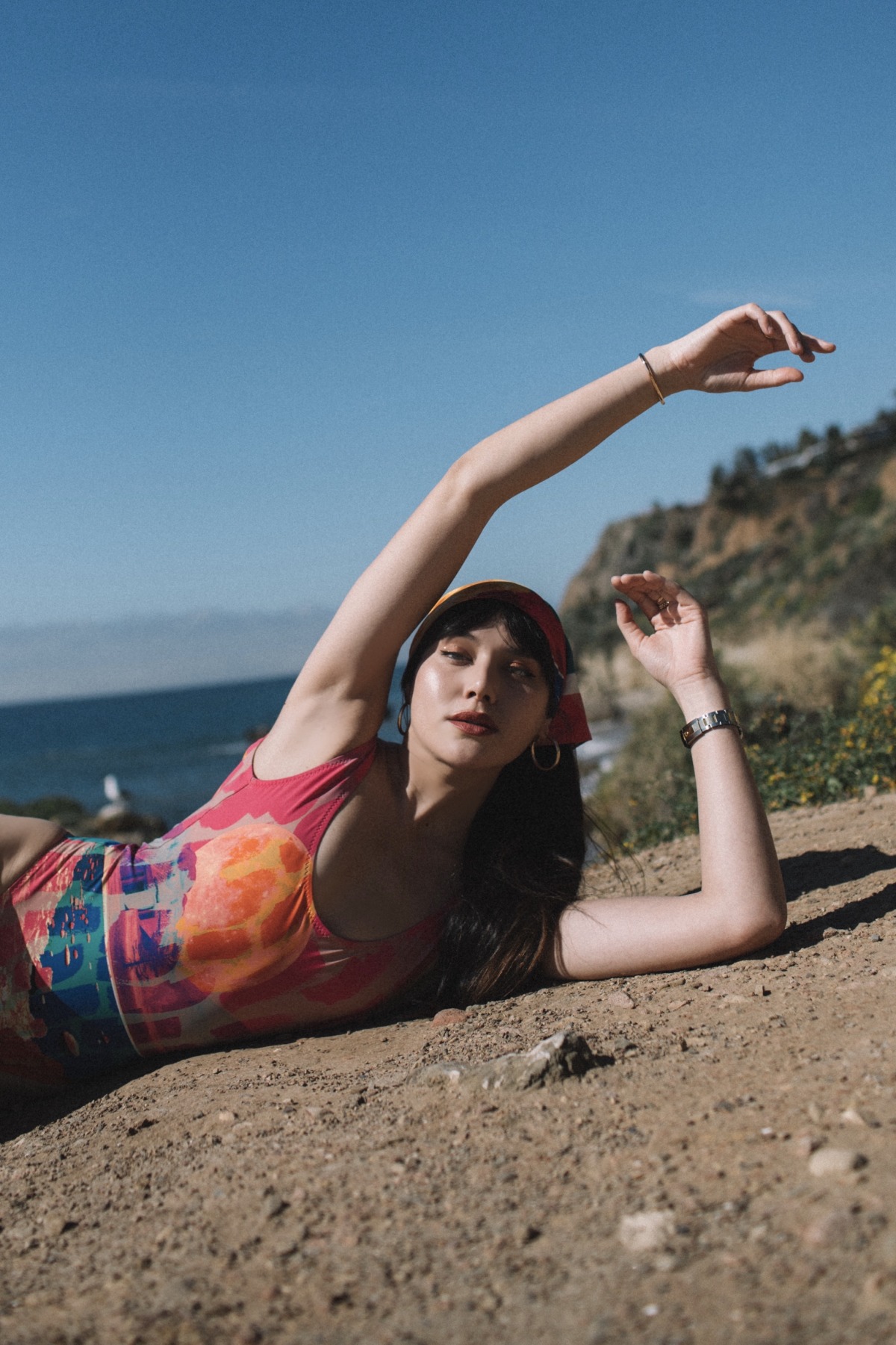 // H&M Studio SS20 collection //
Dylana and I flew straight to Los Angeles after our whirlwind fashion week for something super exciting: shooting the new H&M Studio SS20 collection right here in Malibu! We immediately checked into the gorgeous Santa Monica Proper Hotel and went straight into 2 days of shooting. The California sunshine and bright, bold abstract colors found in this collection is like a breath of fresh air. It represents freedom. That rush you get the moment your bare feet hits the warm sand. What I love most about this stunning collection of tailored wide-leg pants, cropped blazers, and bright beachside bikinis and scarves is that it can easily be mixed and matched. Throw the entire line into your suitcase for a summer getaway and you're set. Wrap the scarves around your hair or around your neck. Wear the bikini alone in the water, or straight to dinner with a good pant. Ribbed tops that can be layered with a crochet vest, or simply worn alone. I am so excited for more and more color in my life come spring and summer.
H&M Studio always pushes the boundaries when it comes to clothing that immediately makes you wander and mentally drift to a completely new place. It's been a dream shooting for H&M! We hope you love this campaign as much as we do! We celebrated with the team in Beverly Hills, overlooking the Los Angeles sunset with an amazing acoustic performance by a personal favorite, Lykee Li. This collection really has reconnected me to my California roots, appreciating all that my hometown has to offer.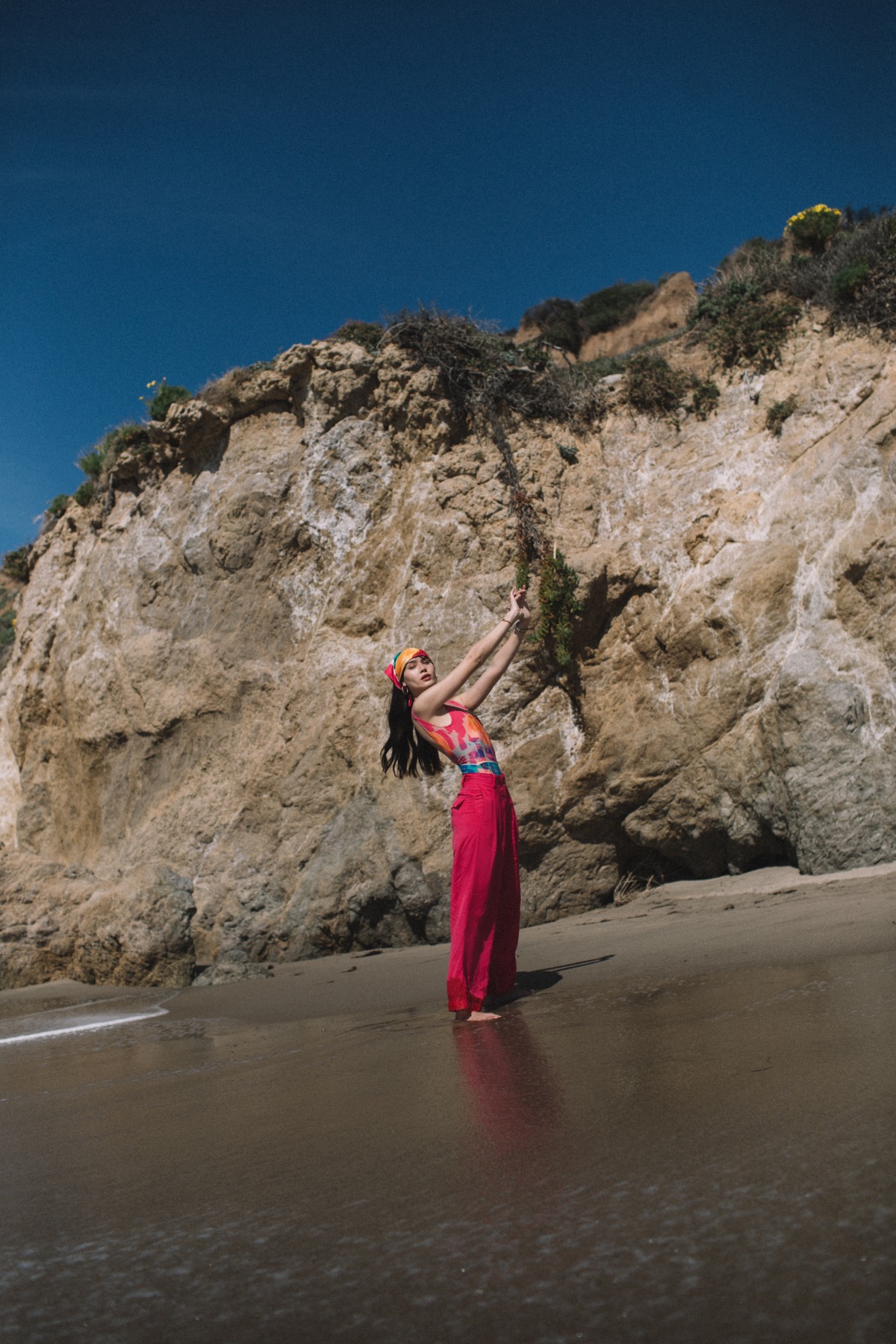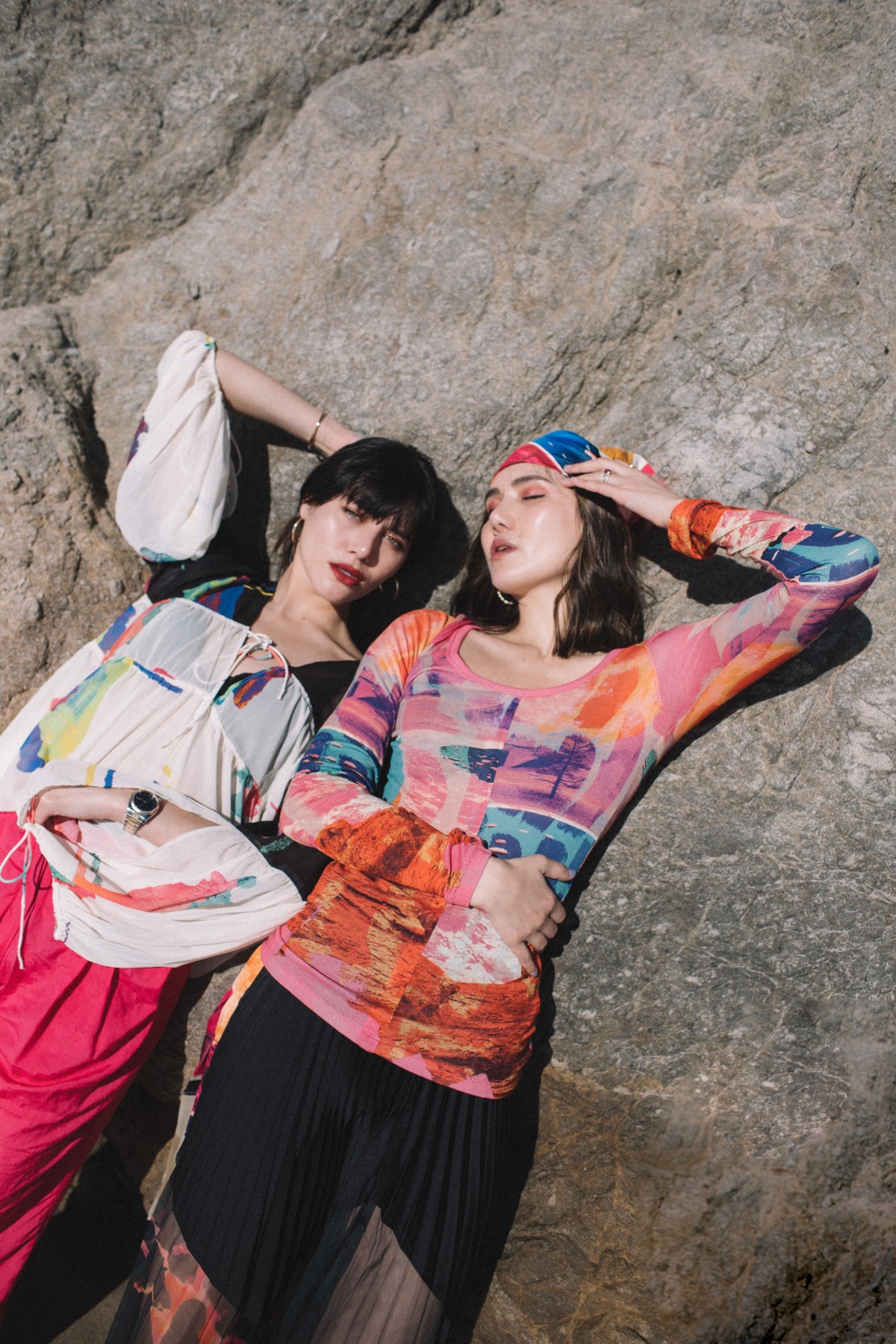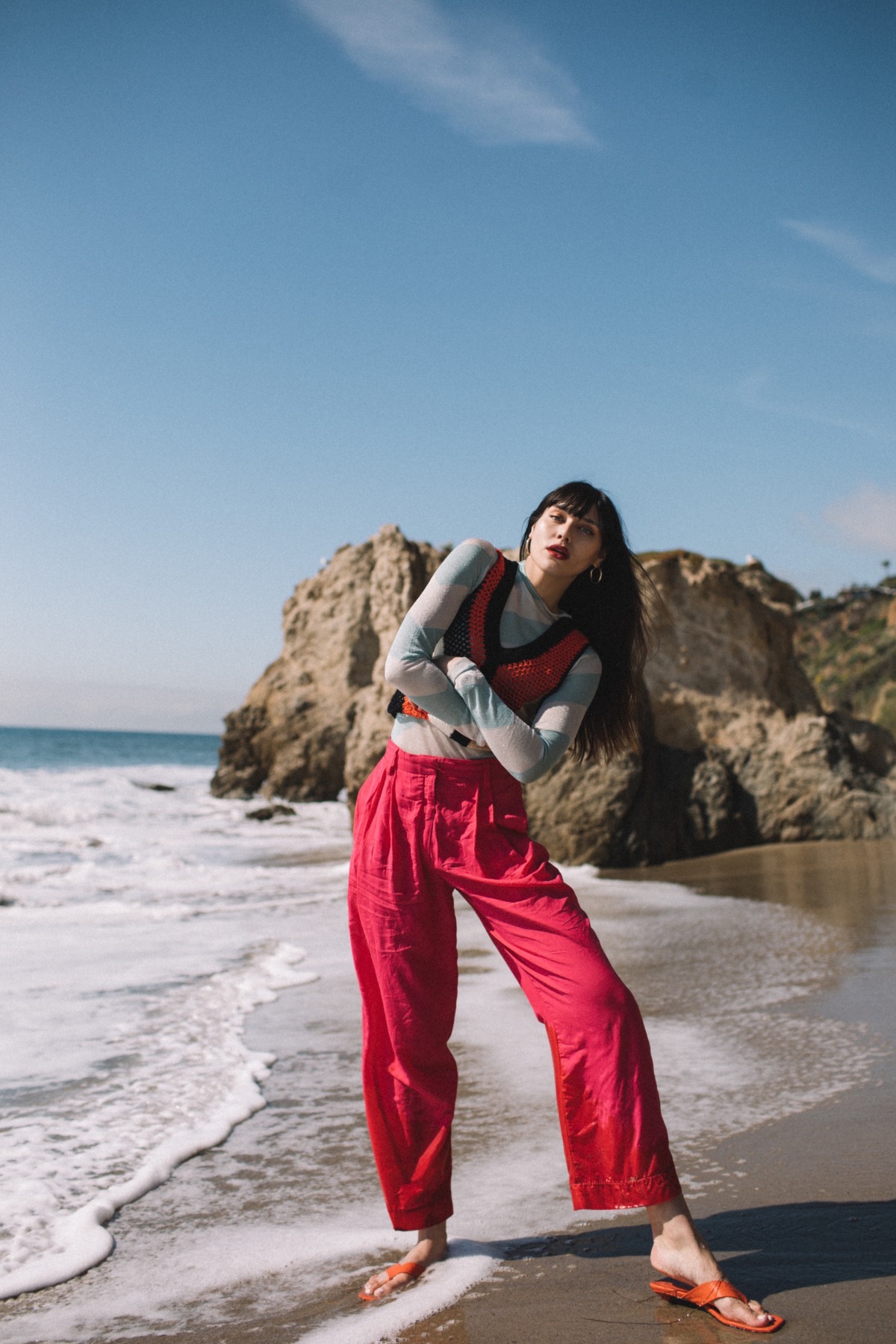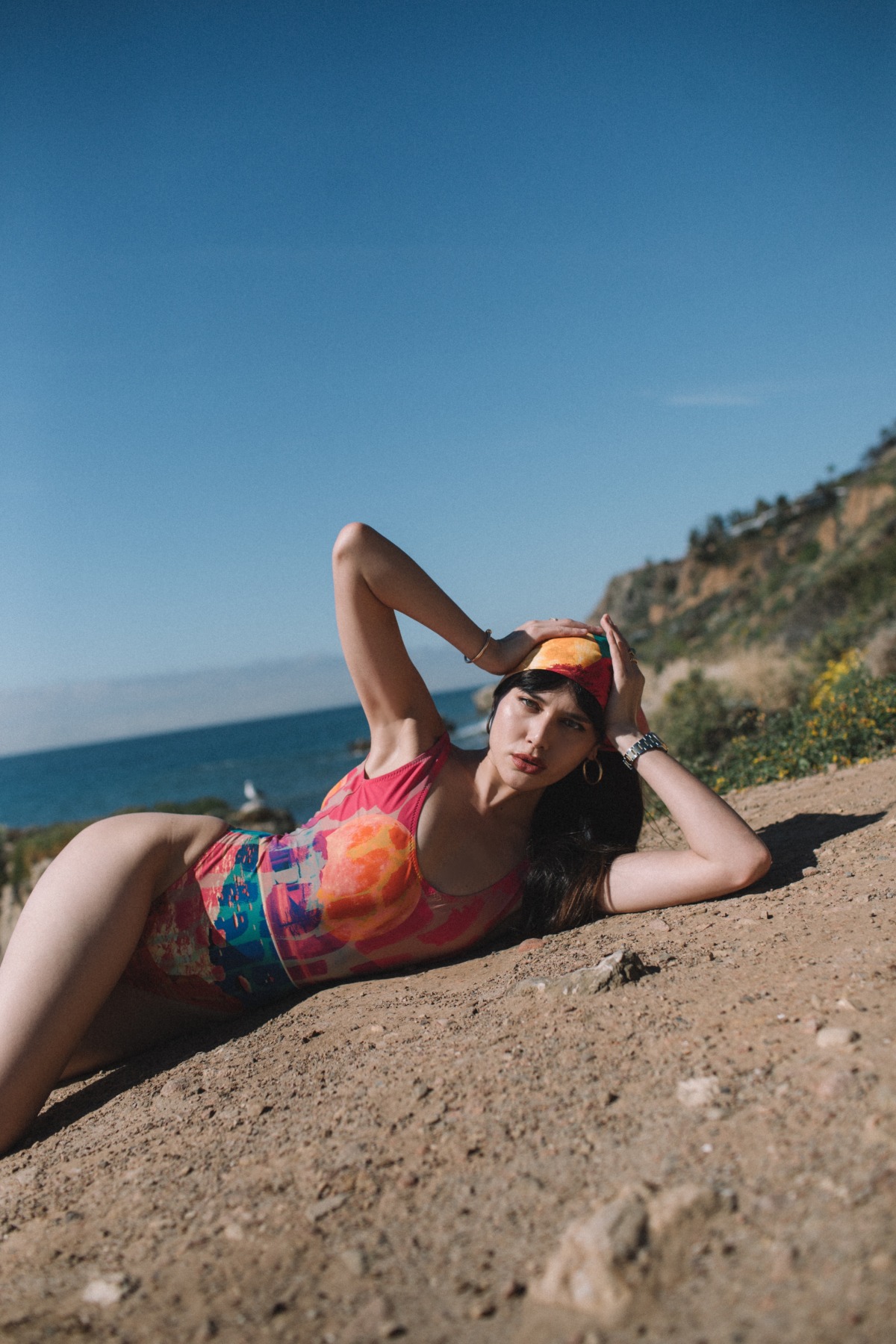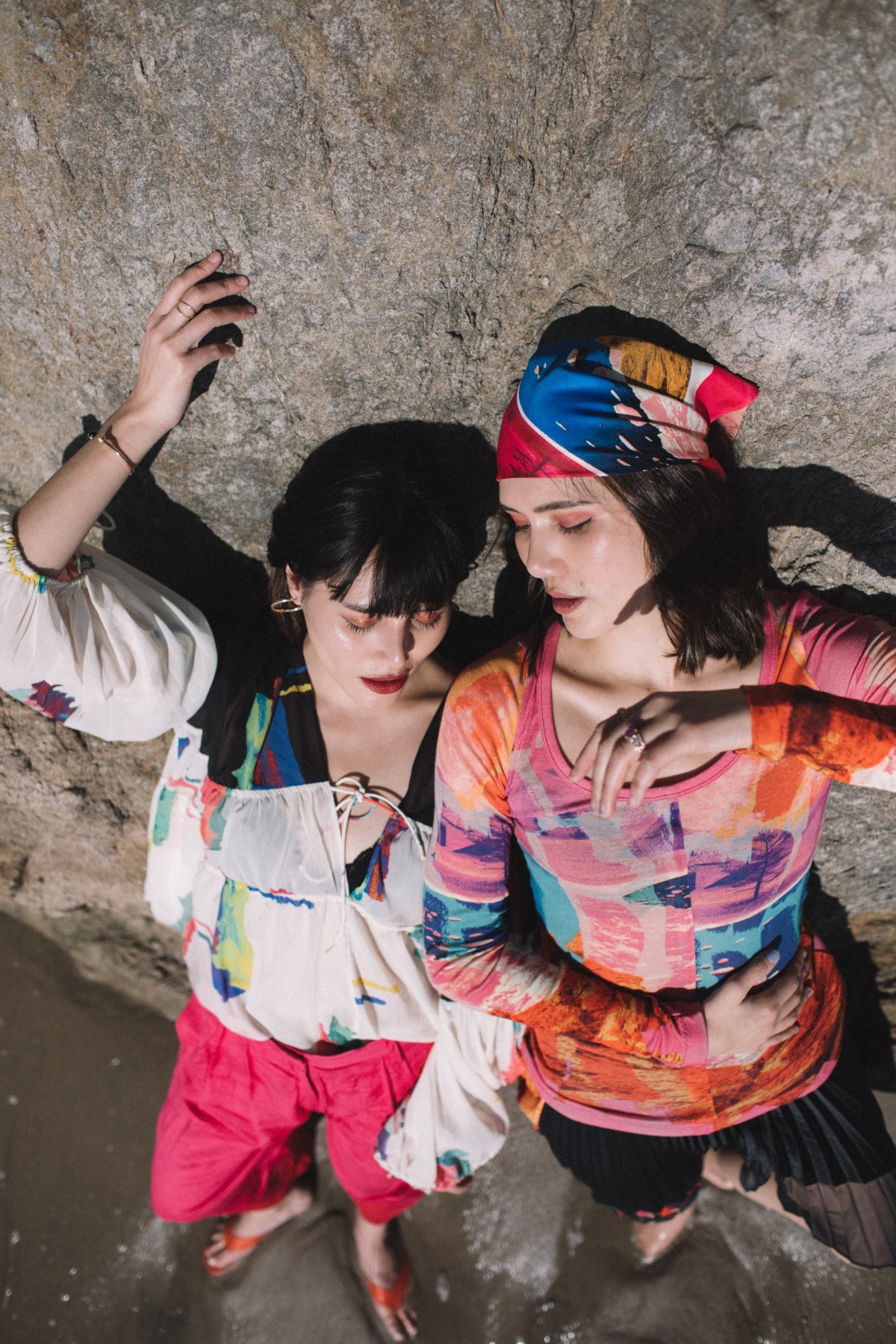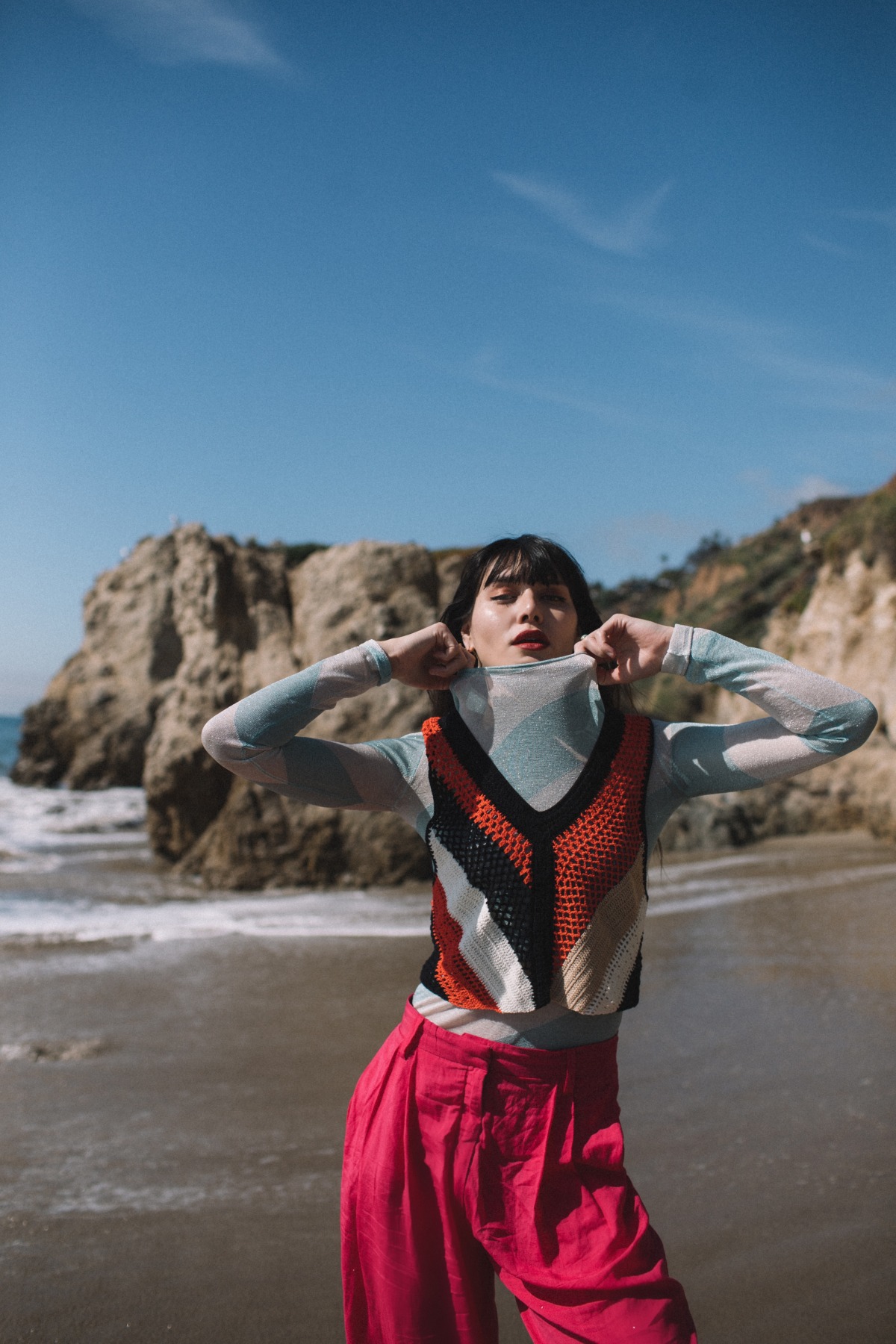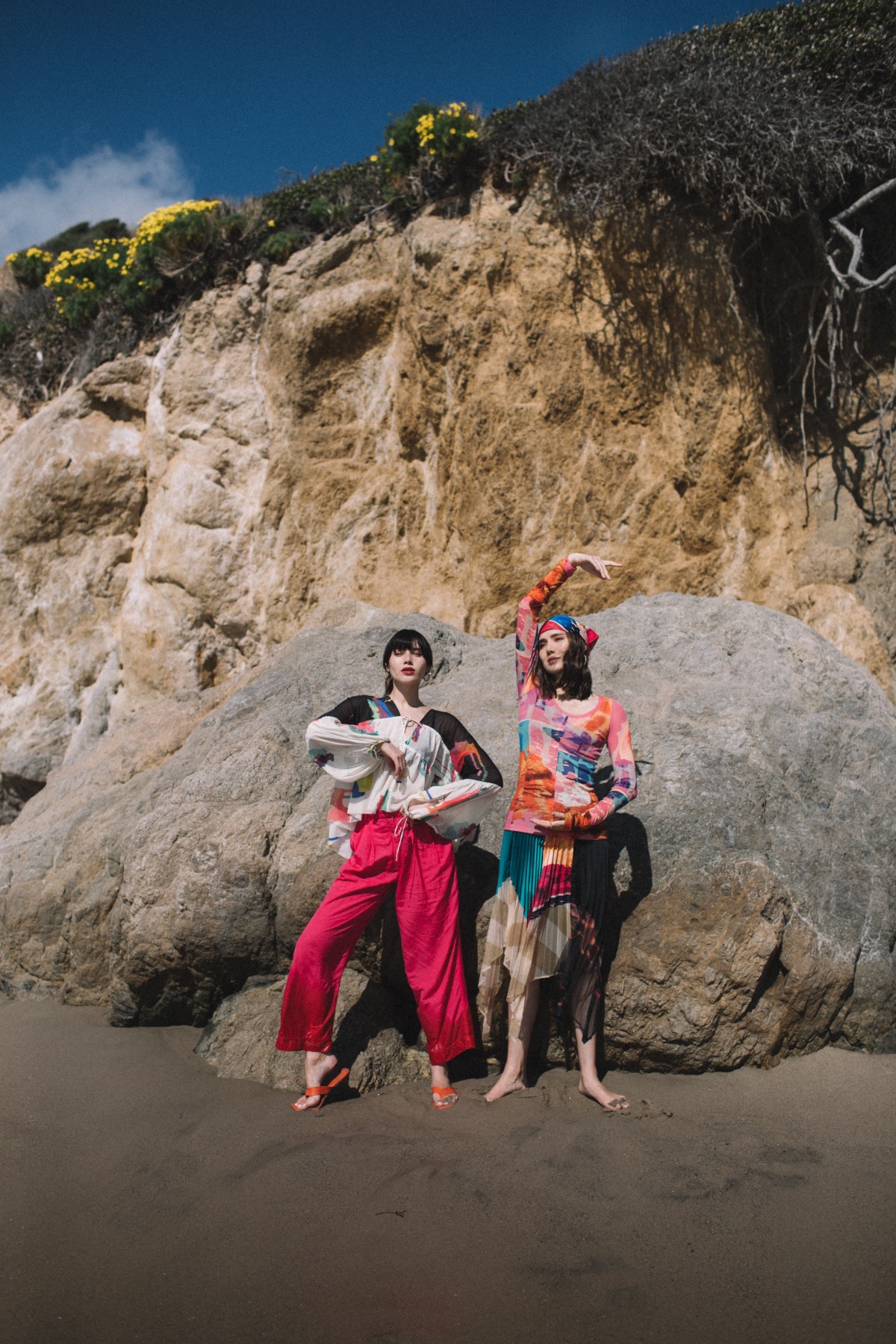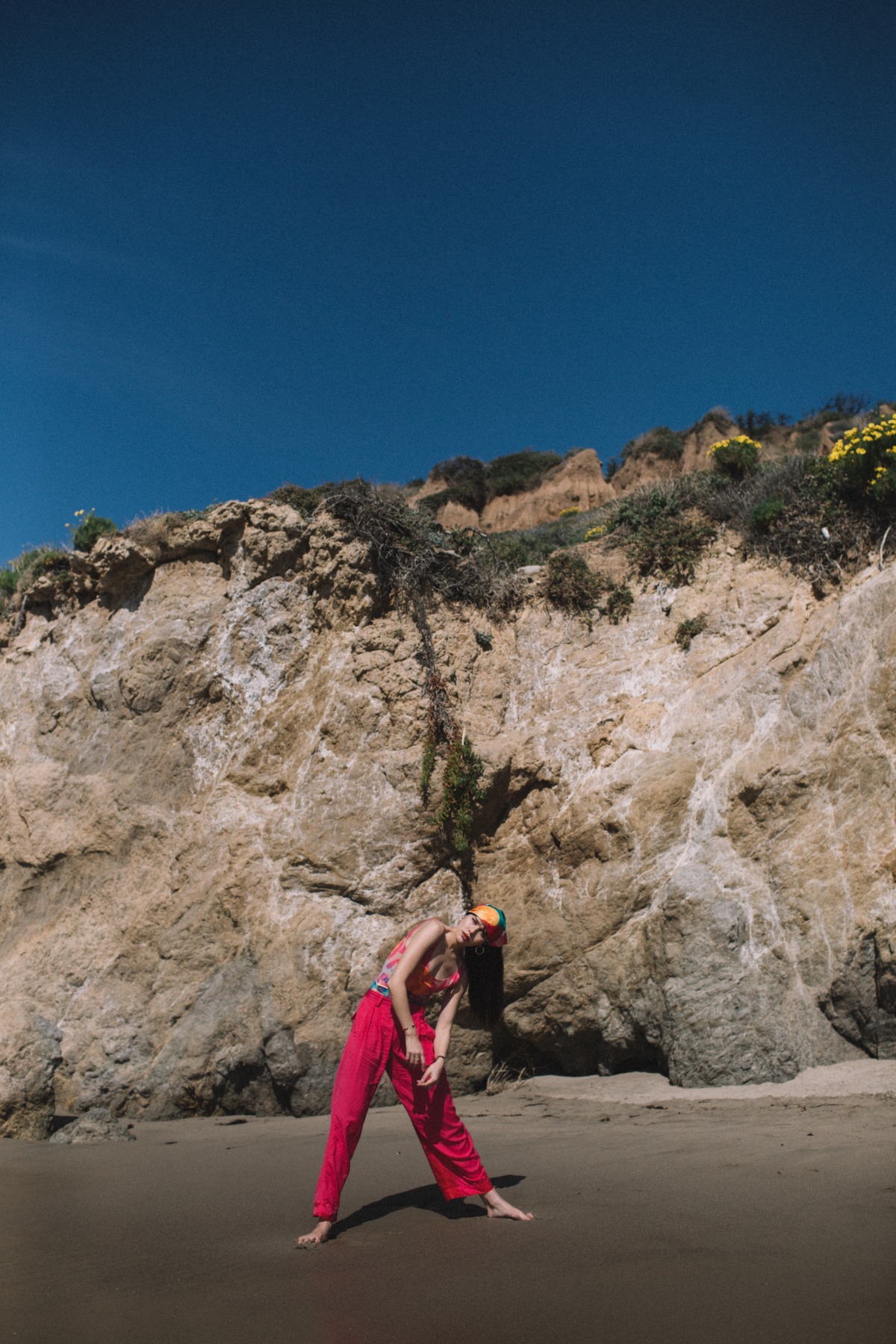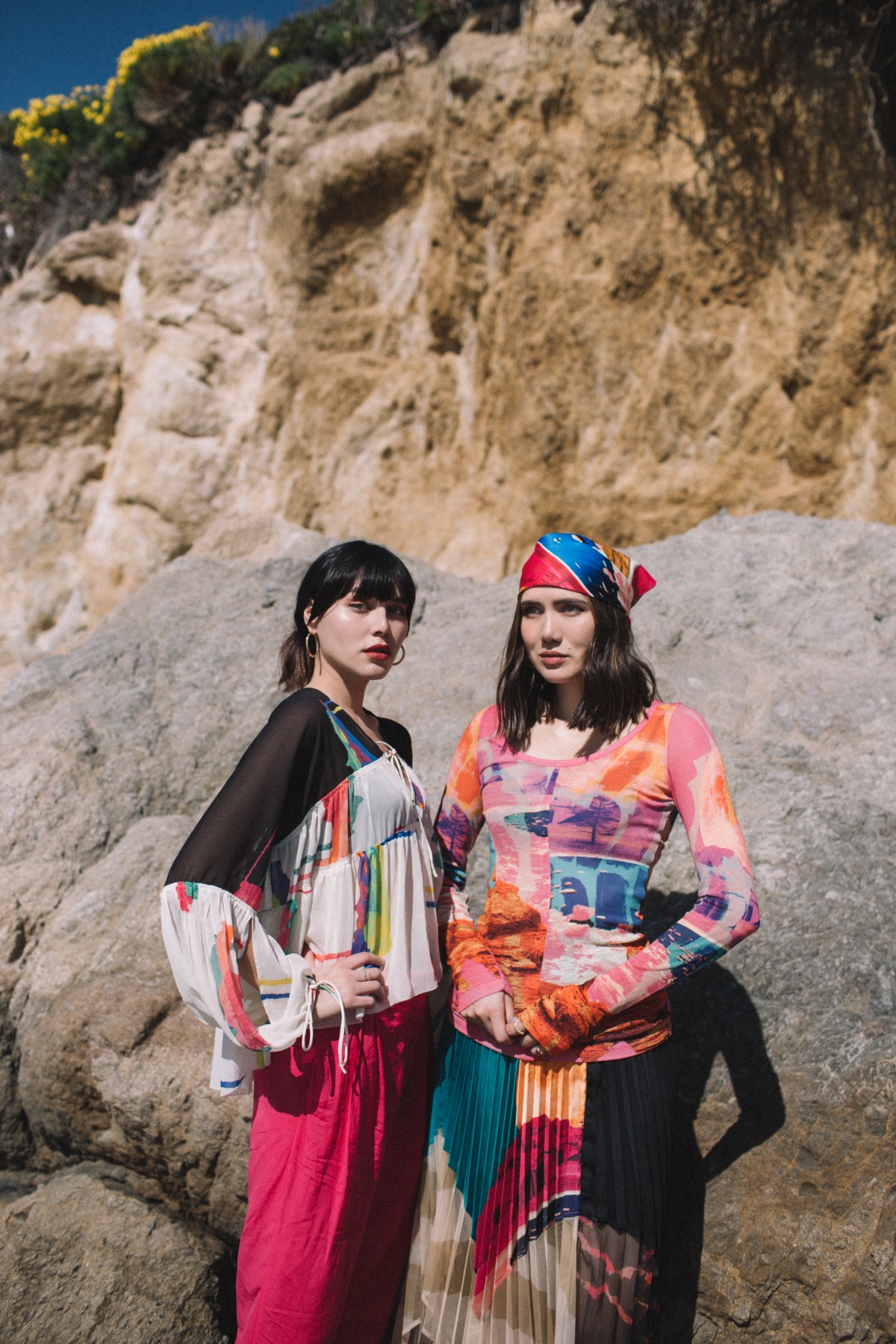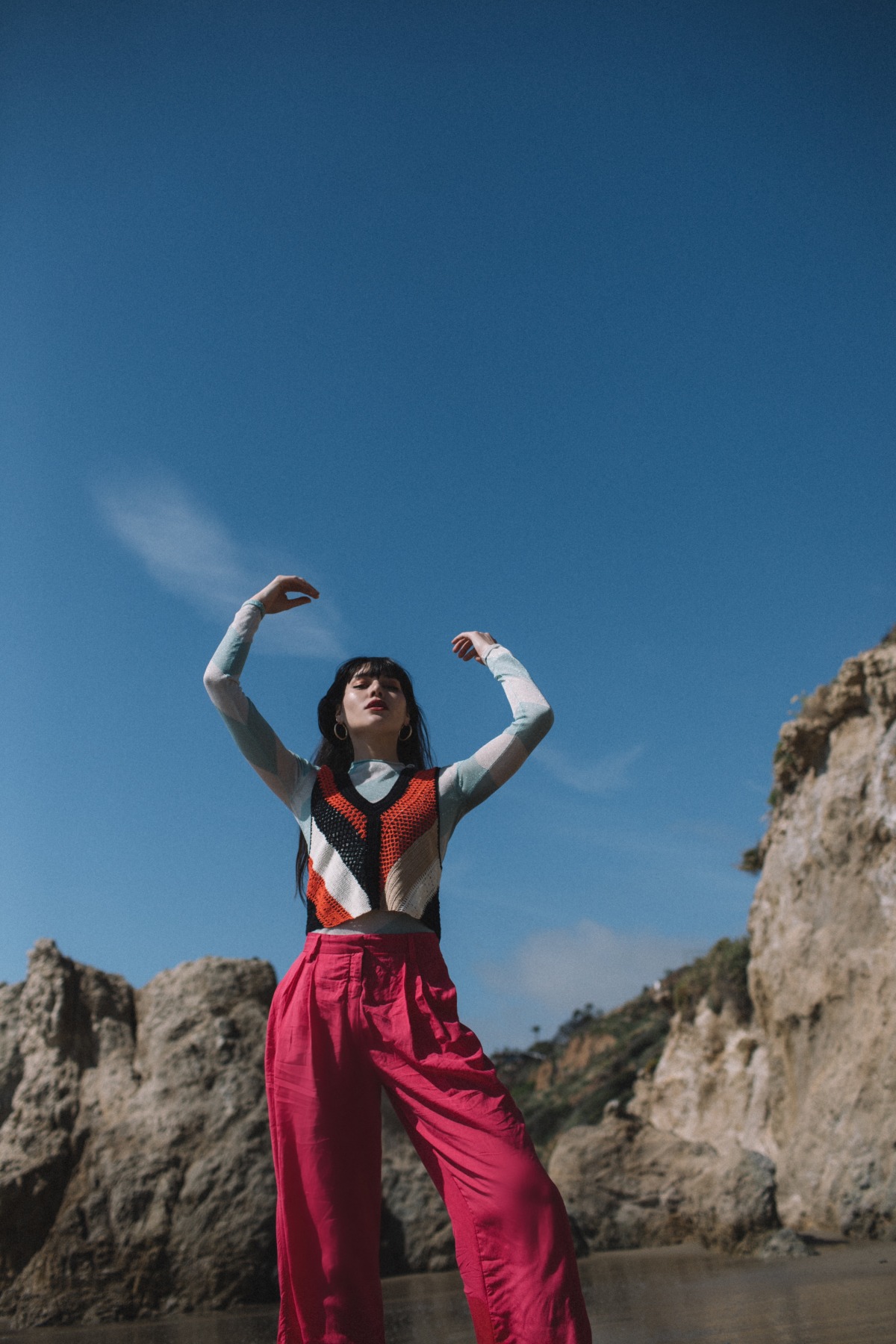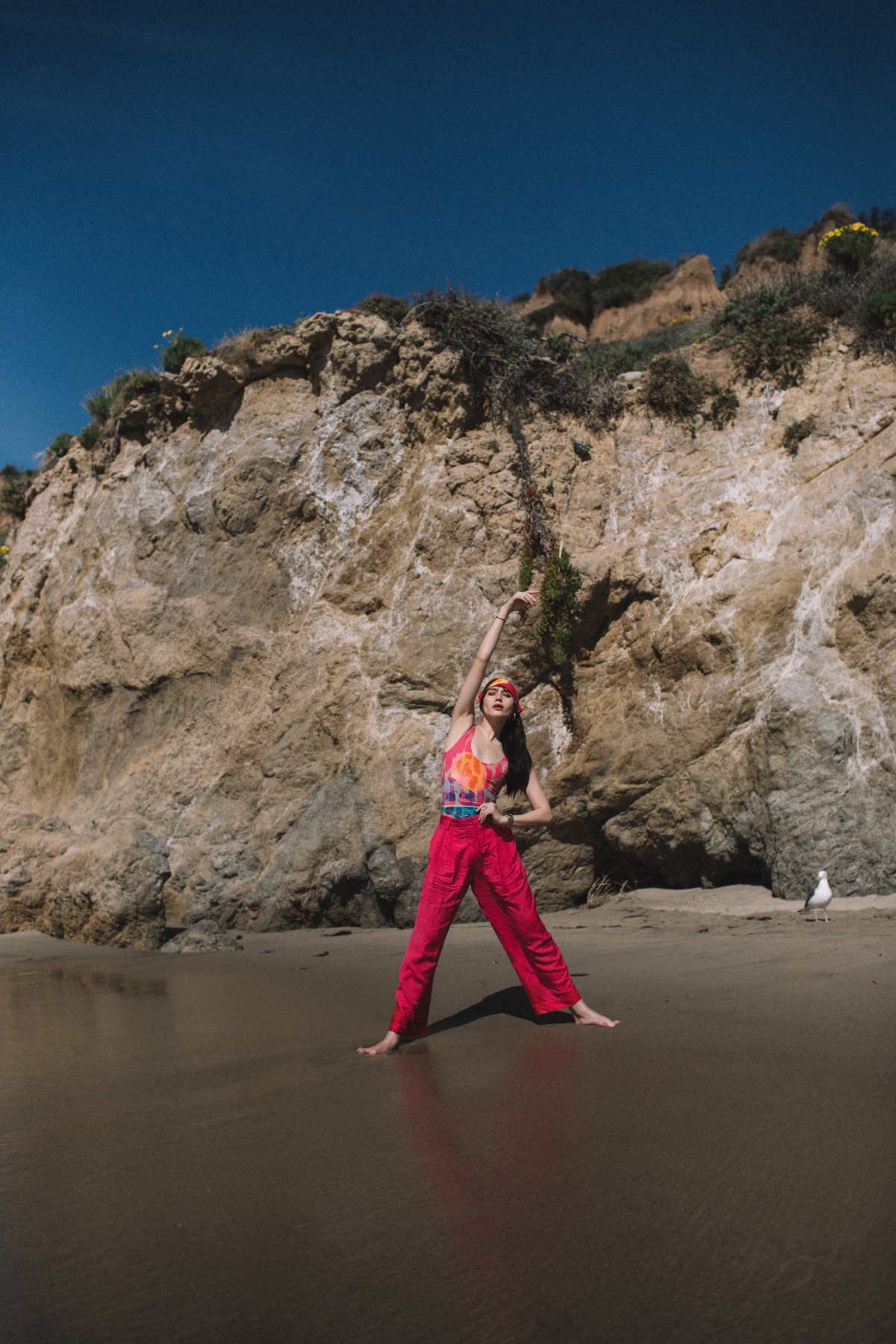 Shop the H&M Studio SS20 Collection here.