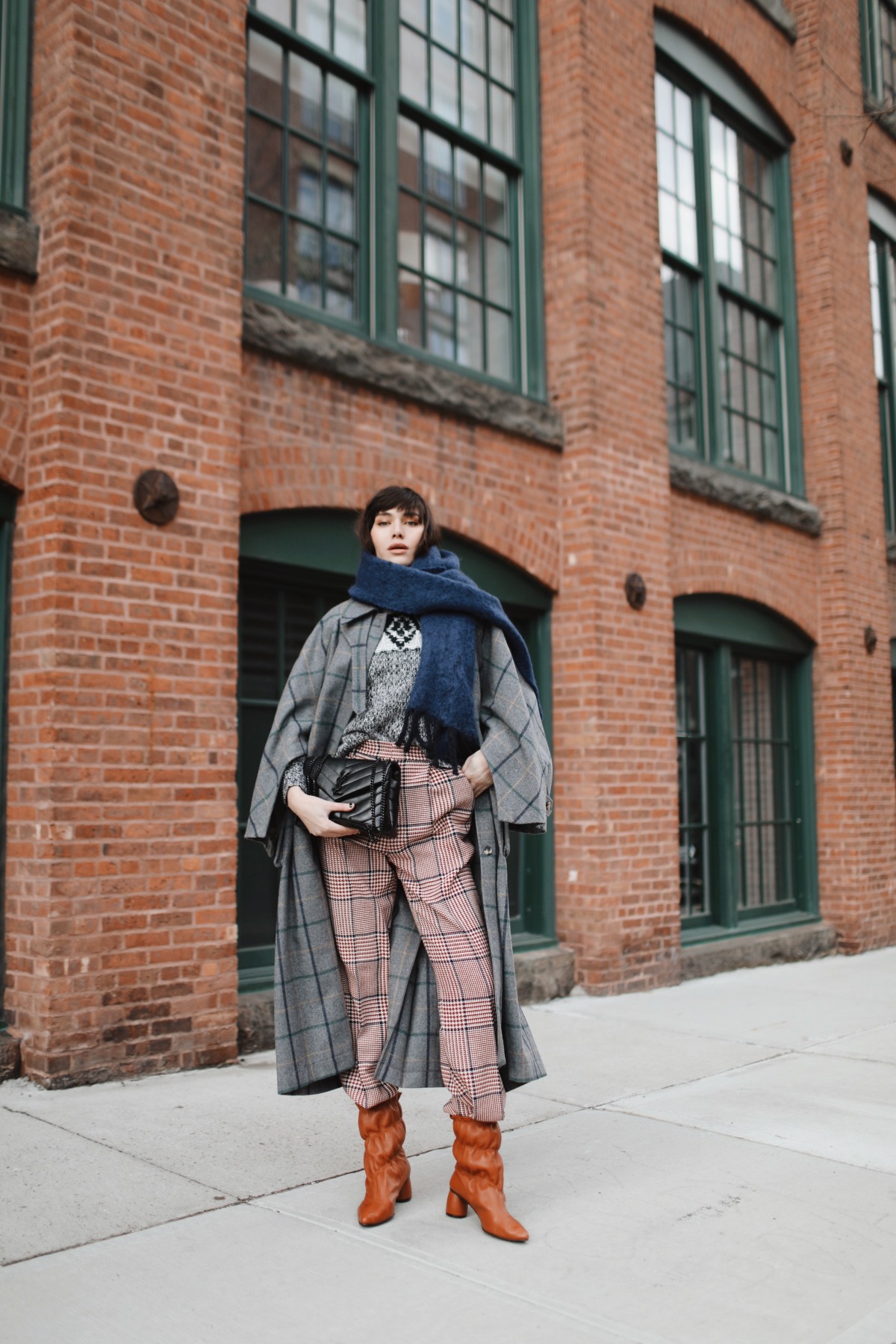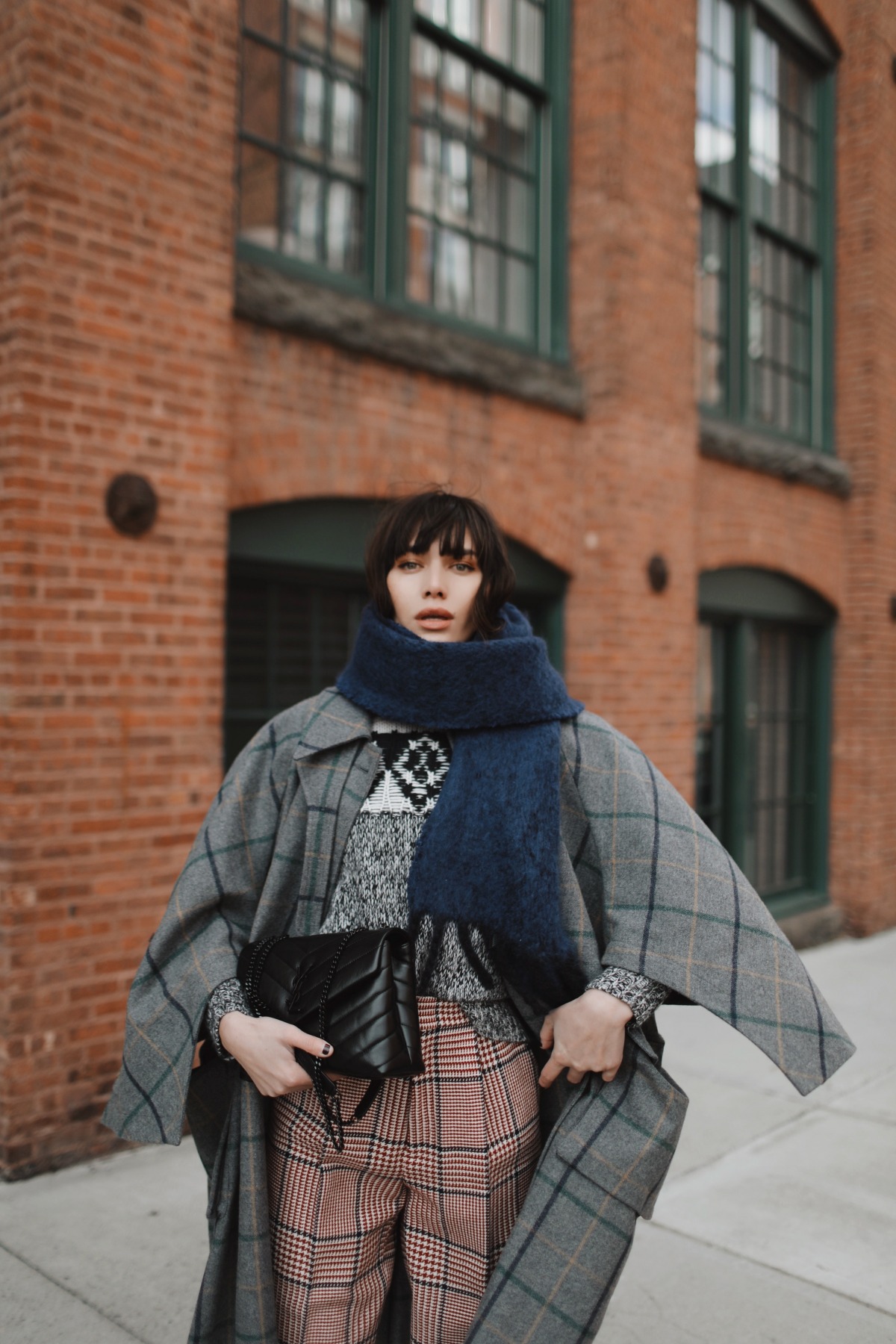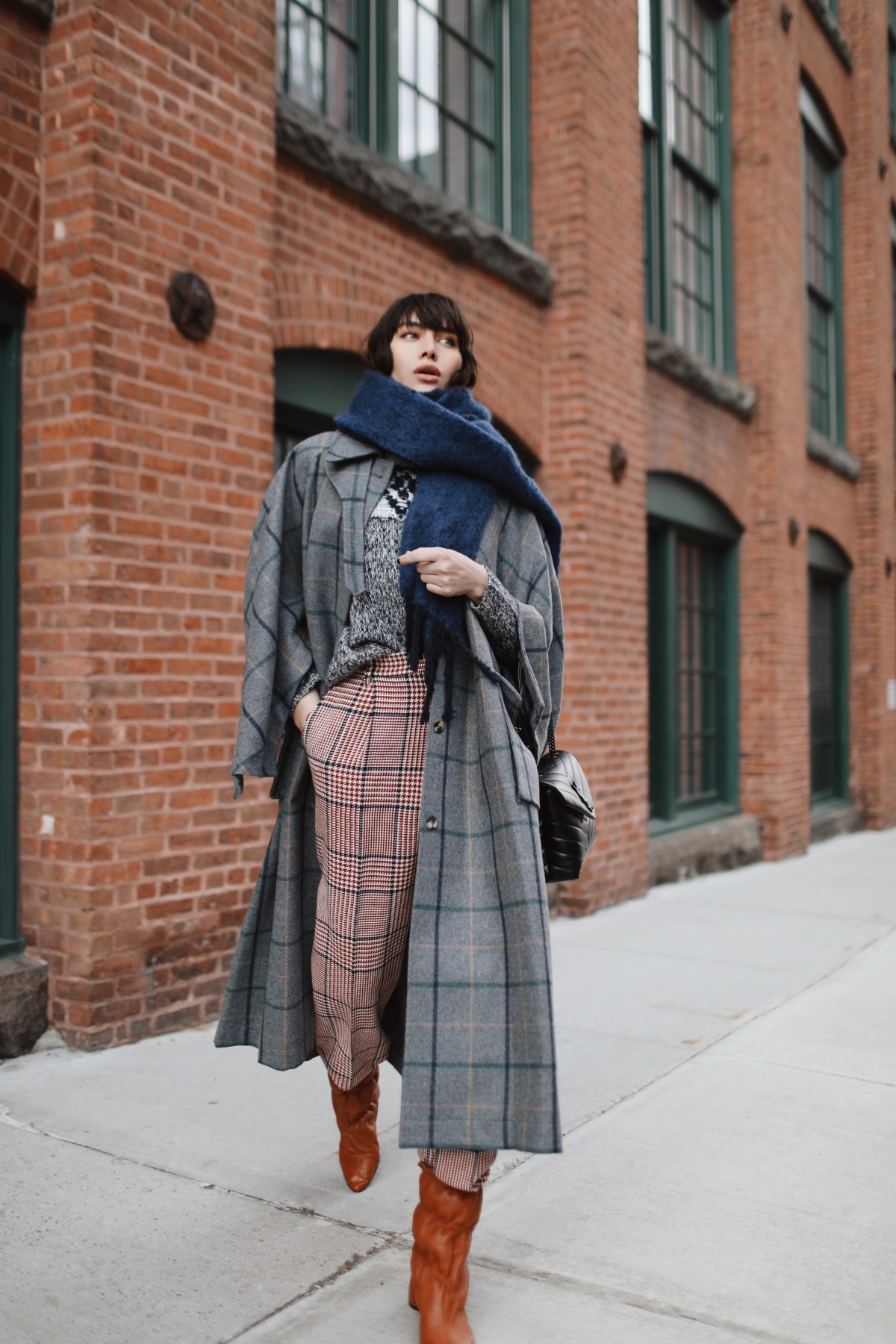 Coat: A.W.A.K.E. Sweater: Naked Cashmere. Pant: Gucci. Boots: Reike Nen. Bag: YSL. Scarf: G-Star Raw.
I am currently in Los Angeles, so I have certainly shed a few layers though we've had more rain than ever. I've come back for a few work projects, all while squeezing in loads of family time. This weekend, I've spent my mornings scouring estate sales like old times, scoring on some incredible vintage pieces. I've spent my nights going through dozens of home videos. It's amazing how you can fall in love with your childhood self all over again. It's like a little reminder to embrace the silly kid in you. That freedom and that curiosity. But I have to be back in NYC in just a few more days already and back to the work craziness. This trip has certainly given me a breath of fresh air and a new perspective to thoroughly enjoy every single moment we have in life.
One thing I always look forward to back in NYC is snow! On the East Coast, I wear a ton of plaid and I simply pile it on. It's all about finding colors that work well together when it comes to mixing loads of textures like pinks and grays and dark blues. I adore these wool pink Gucci pants with a super oversized A.W.A.K.E coat. I even gave my pant a little tuck into my boot. The more slouchy, the better. The more effortless and wacky, the better. It is my childhood self who would love this freedom to layer and layer all of my favorite pieces in one very statement winter look.