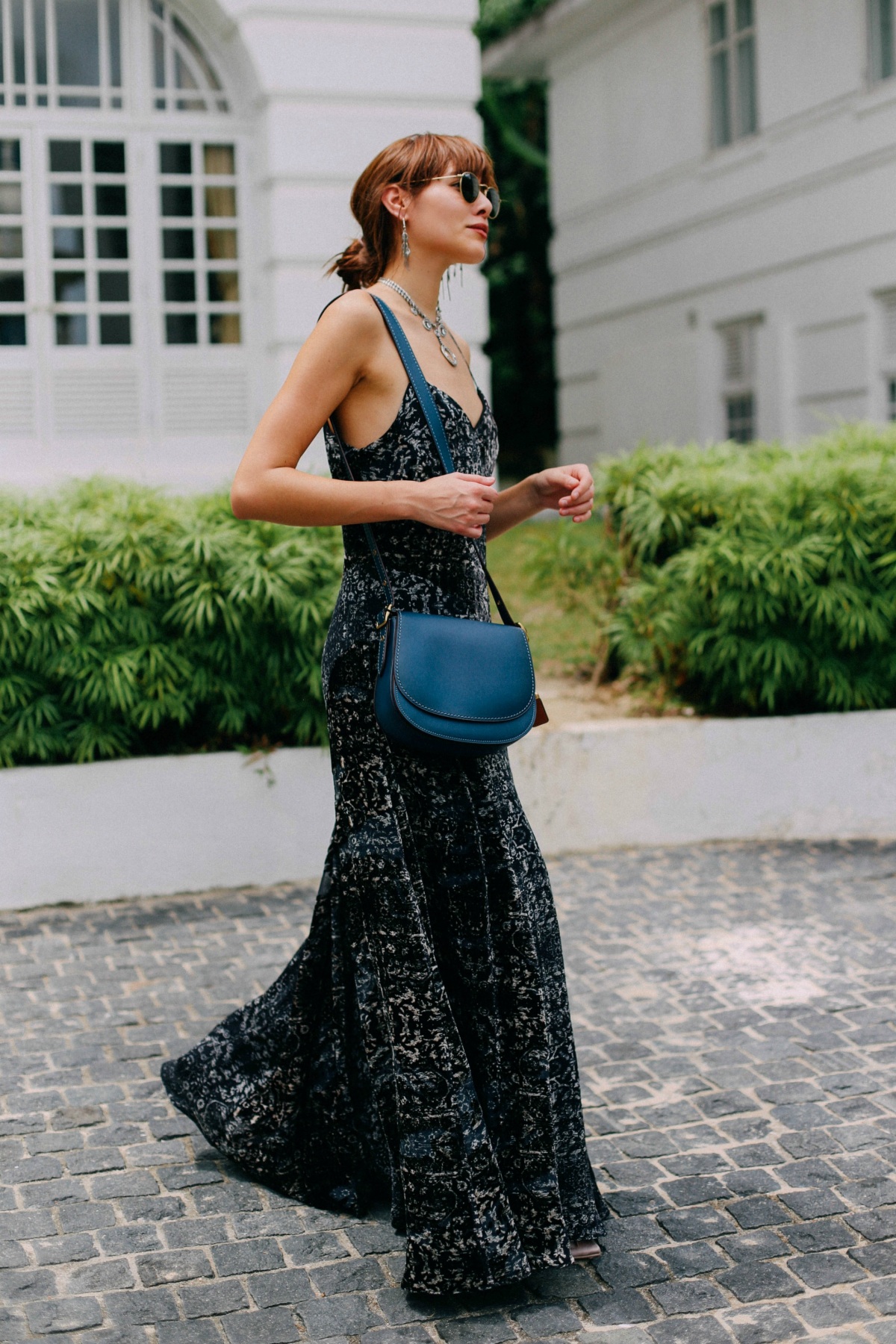 My hunt for the perfect shoulder bag is never-ending. The Coach Fall 2016 collection is just beautiful and reminds me a bit of the vintage Coach bags I've had my entire life. The ones my mom would scour at estate sales to find me in every color. But it was time I updated my Coach collection. I just scored the new Coach 1941 Leather Saddle Bag at Neiman Marcus for my travels to Kuala Lumpur, Malaysia. It's classic, luxurious, and super simple. That's what I love about it. A lot of the  Coach Fall 2016 collection was very western inspired. Loads of embellishment and studs. Somehow the classic "Dark Denim" bag stood out to me. It's really a piece that will never go out of style. That's the thing with Coach…each bag ages really well. It's the leather! The 1941 saddle bag is so luxurious that I can slip my camera bag in, lipstick in it, and wallet in it, and it only gets better with more wear. And it's practical for a day running around a city you're just getting to know. My first day in Kuala Lumpur began with a delicious breakfast at the beautiful Majestic Hotel, followed by a visit to my cousin's home with my aunt for a night of Steam Boat…my favorite meal. It's a hot pot on a table, and all you do is dip whatever you want in it. Noodles. Tofu. Vegetables. Even in this crazy heat, we can take more spice! I kept things extra minimal with a full look from Neiman Marcus. A throw-on-and-go velvet maxi dress and satin slippers. I've been easing through my first hot, hot day in Malaysia. Our adventure has just begun.
In Partnership with Coach at Neiman Marcus and Shopstyle.
// Coach 1941 Leather Saddle Bag, Haute Hippie dress, Pedro Garcia shoes // All available at Neiman Marcus.