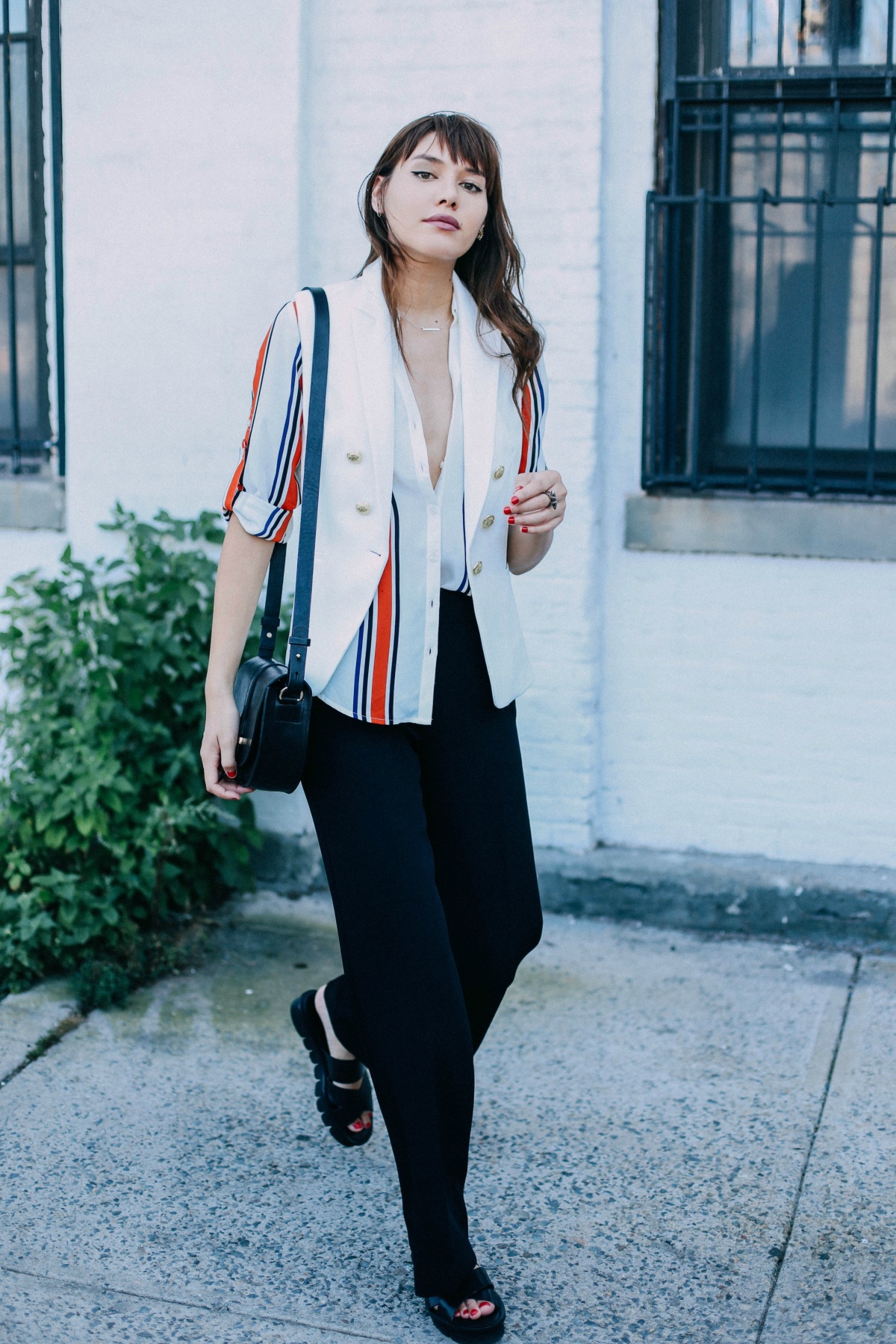 There are so many times when we feel the need to wear blazers and trousers and button-up blouses, especially to a work meeting. But the look is best when it's dressed down, a little undone, and slightly off. I feel it's more elegant to go one size up with your portofino blouse and structured blazer. Less stuffy, and a whole lot more chic. I've partnered with EXPRESS to try out their latest collection, which is all about being creatively cool, all while being a GIRL BOSS. Professional enough to get the job done, but still the life of the party once once you're out at 7pm. I'm a huge fan of this very clean and structured look. Bye bye are the days where you just had to wear a blazer and trouser pants to the office. I gave mine a swipe of purple lipstick and platform sandals for a quick run to a coffee date. Got your top untucked? It's all good…we ain't got time for that when we're conquering the world.
// EXPRESS portofino top, blazer, and trousers //
Thank you EXPRESS for partnering with me on this post!