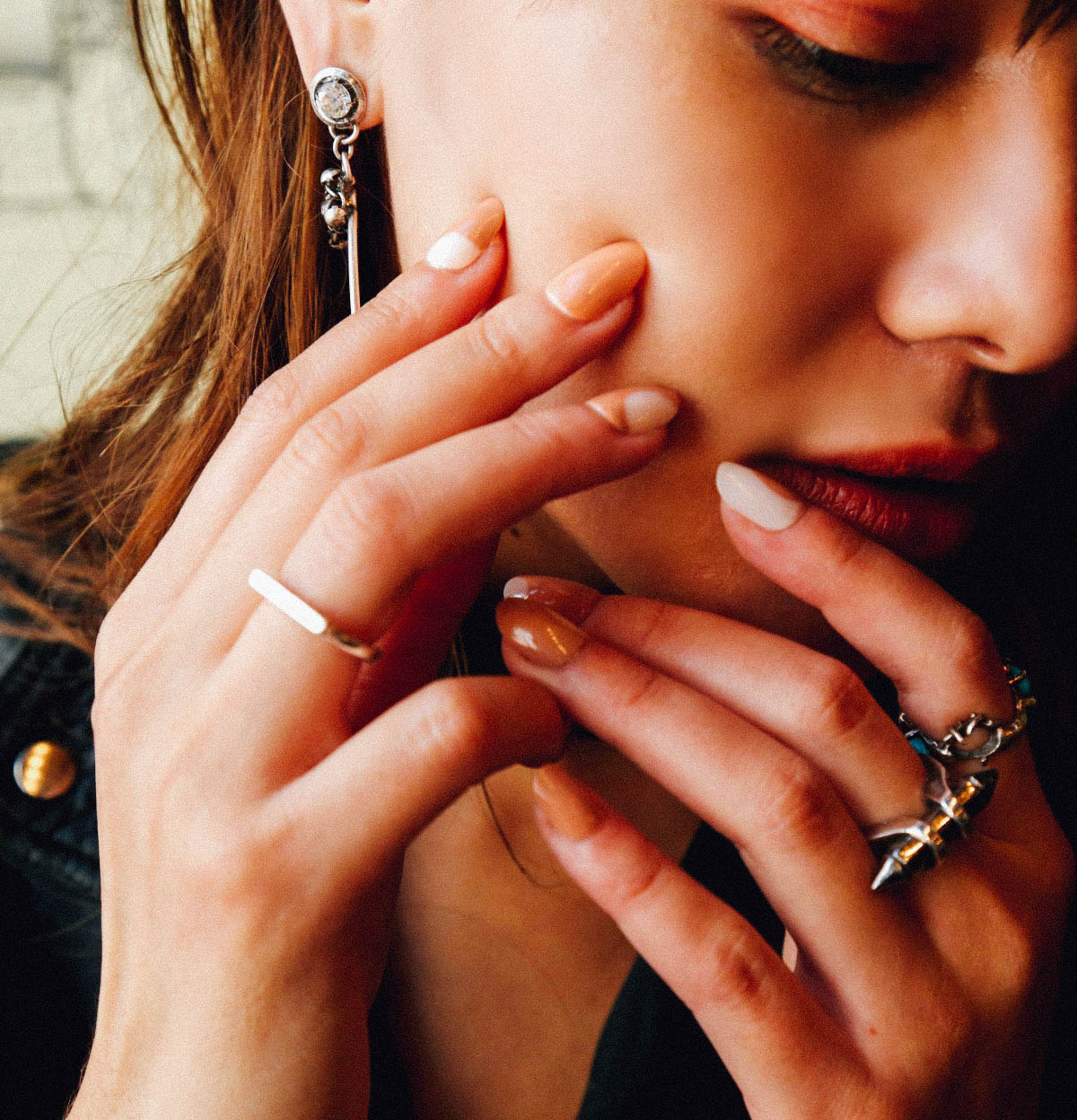 I'm always up for trying a new coffee spot, and I just recently fell in love with Birch coffee after being introduced by a friend. To celebrate #NationalCoffeeDay, I thought it would be a fun idea to collaborate with Sally Hansen to create a coffee bean-inspired nail look. I worked with the lovely Madeline Poole for a nail art style that was both wearable and high fashion at the same time. Together we came up withsomething really quirky and cute, but super beautiful and subtle at the same time. So here is the result of our shoot in Long Island City at the Birch Coffee. It's a super industrial feeling coffee spot, so totally Instagrammable. It's also so chill, so I can be sure that I cna focus here to get a lot of work done. With coffee at my table, of course, and on this day . . . with coffee on my nails!
My nails always complete my look, and I love switching up my nail art game. Sally Hansen's warm color palettes for this fall inspire me so much, and resonate perfectly with my favorite things to do this season . . . like cozy up with a hot coffee and a fireplace.
// Sally Hansen nail polish + Miracle Gel //
Manicure by MP Nails at Birch Coffee. Photographed by @CoffenClothes.