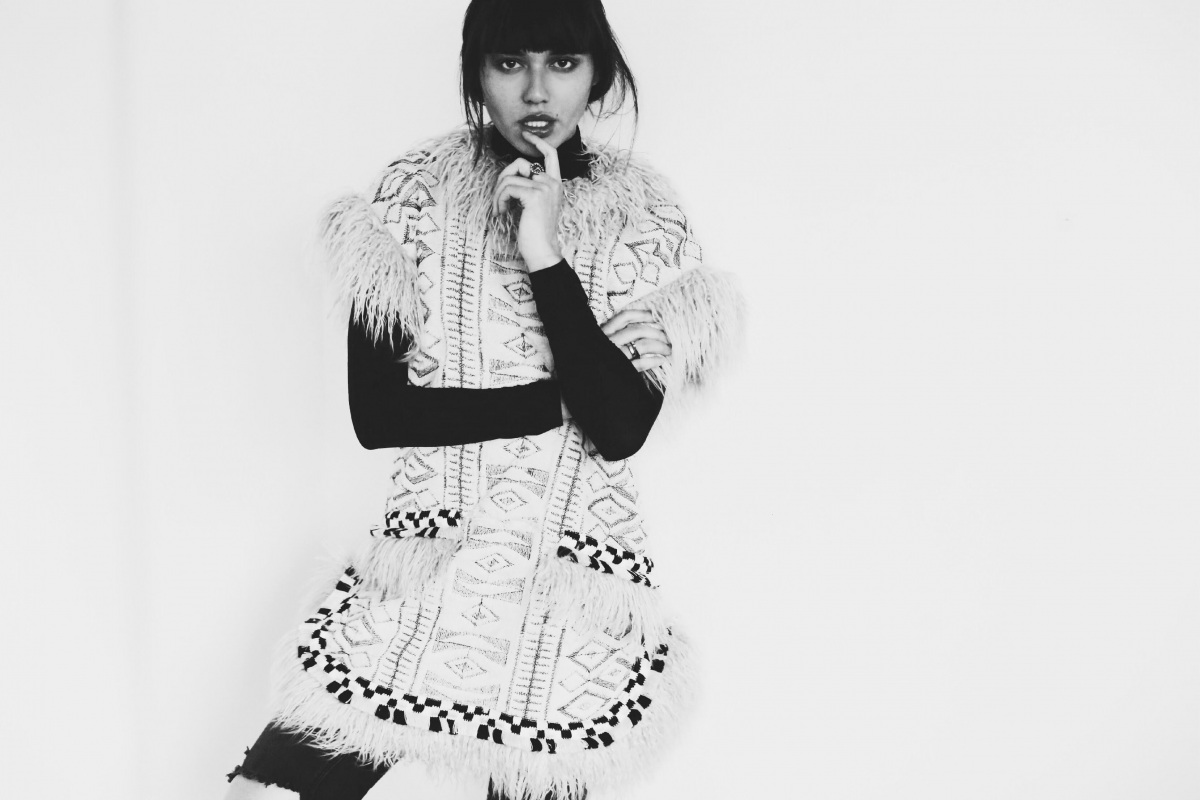 There is always something so mystical about Anna Sui. Lord & Taylor right now has the absolute most perfect collection of Anna Sui, all of my #FavoriteThings. I spotted this poncho online and it reminded me something the eskimos and the natives would throw over themselves in the cold mountains of Iceland. Bohemian, raw edges, and beautiful. Her statement pieces always feel like they've come from a different time and different place. This piece I can't wait to wear on a beautiful snow day on Christmas. It's such a standout piece that all you need is a good black layering piece, jeans, and your best pumps.
// Anna Sui poncho (avail at Lord & Taylor), RES Denim, Wolford turtleneck, Ouigal shoes //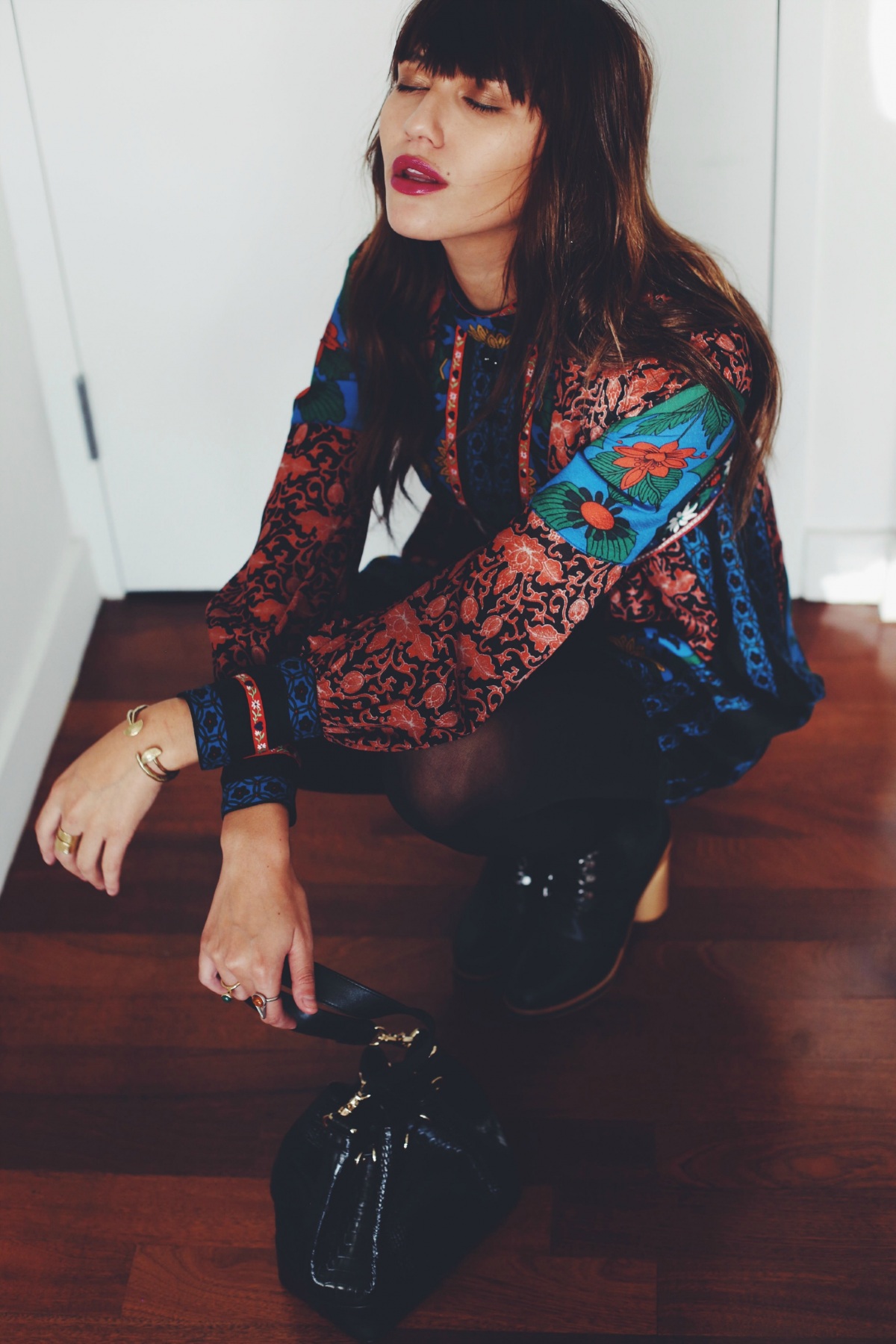 And then there is the Anna Sui that's out of a fairytale. Her folk dresses amaze me with their electic floral prints, mixed with a touch of Asian influence. I've been a huge fan of Anna Sui for as long as I can remember, and what I loved most about her was her ability to use prints. Her ability to turn everything into every rock n' roller's dream. You can never go wrong with a dress like this. The colors so vibrant and immediately get me in the holiday mood.
This holiday is about your #FavoriteThings. For me, my #favoritethings are my family, friends, and of course, some exotic beautiful items to keep for a lifetime in my wardrobe. To win some of your #FavoriteThings head over to Lord & Taylor on Instagram or Twitter to see their holiday sweepstakes!
// Anna Sui dress (avail at Lord & Taylor), DKNY tights, Botkier bag, Ouigal boots //