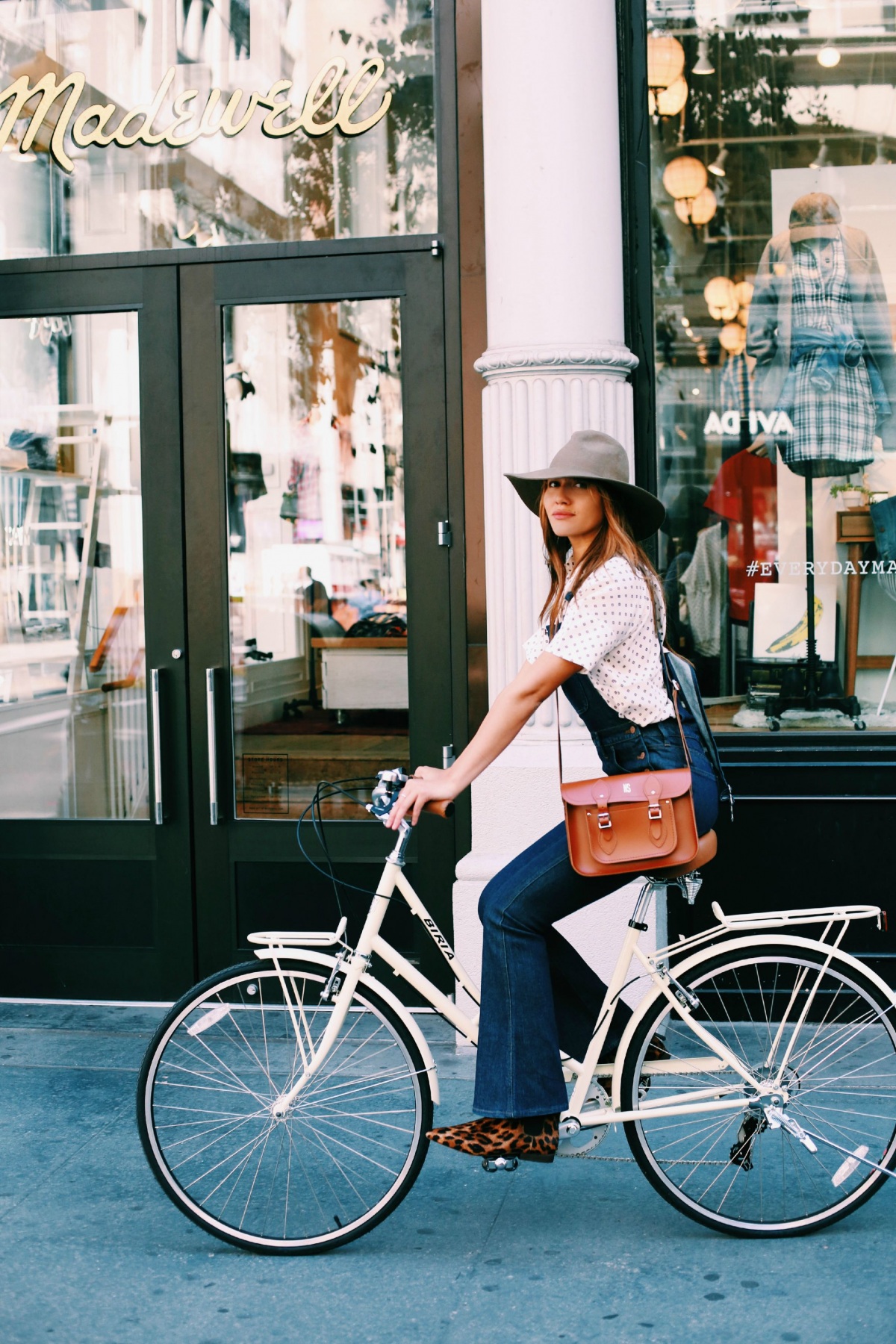 There is something so romantic about riding a bicycle here in the city. Especially come fall. The air is crisp and the harsh sun doesn't slow you down as much. And bike riding in my favorite outfit from Madewell makes things even more fun; like these flared overalls and one of my personal favorites: the classic bag by The Cambridge Satchel Company which is now available at Madewell. The perfect finishing touch was having my initials monogrammed on it in gold. I spent my morning on 5th Avenue, and ended up biking to one of my favorite neighborhoods of the city, the charming East Village. Here are my top favorite spots including the best shop, best hotel, and best kept secret in the city.
1. MADEWELL (115 5th Avenue):
Being a California native, denim remains a base to almost all of my looks. I knew that these overalls were calling my name the moment I saw them in the store window. "Yes, I need those in my life." And now that they carry The Cambridge Satchel Company handbags, the shop is complete with my on-the-go wardrobe essentials. Leopard chelsea boots? Check. Oversize hat? Check. Perfect button-down? Check. I love their classics.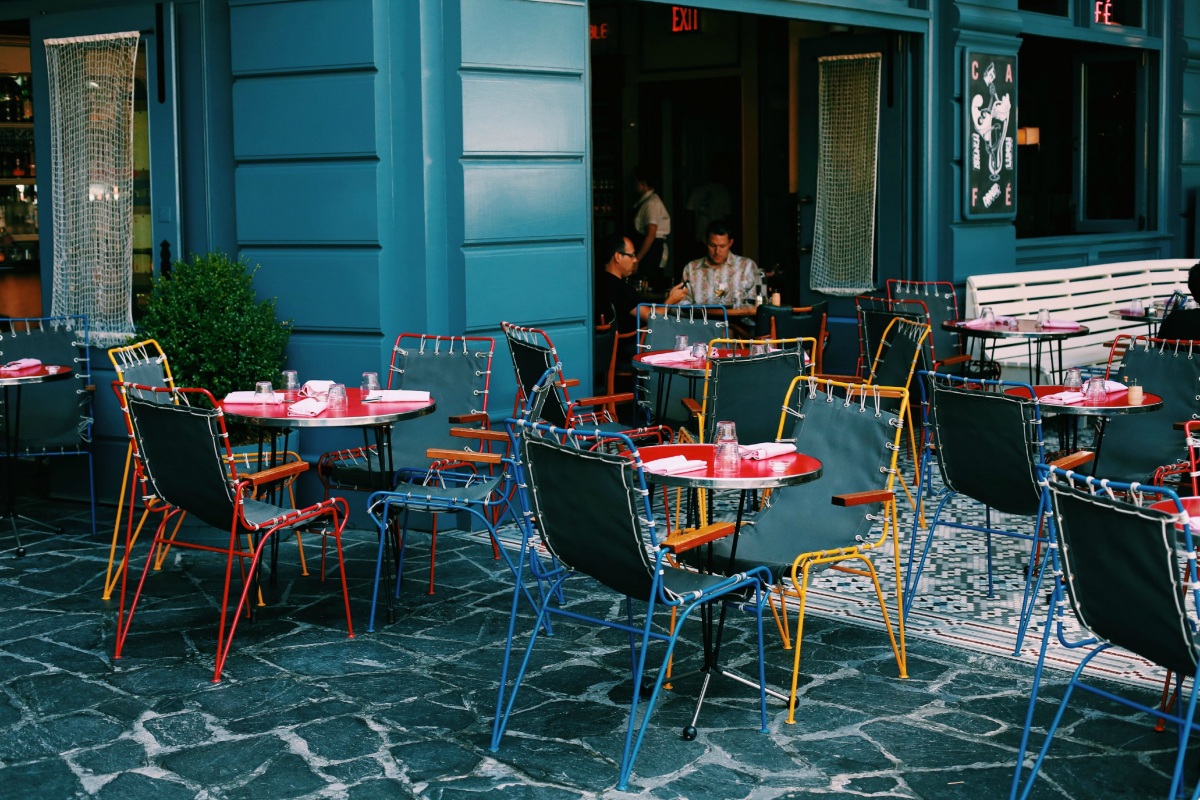 2. STANDARD EAST VILLAGE (25 Cooper Square):
The Standard East Village is the spot to get an iced coffee in the morning, and sit out on the patio. It's chic but still has a low-key vibe which I love. In the evenings, go for the HEY PAPI tequila cocktail, and head up to the roof for one of the best views in NYC.
3. VILLAGE EAST CINEMA (181-189 2nd Avenue):
This little theatre on the corner of 12th street and 2nd avenue is the perfect date night spot. Their indie selection is fantastic. Definitely beats the blockbuster rush.
4. FUKU (163 First Avenue):
I love a really simple menu…and this fried chicken sandwich shop has just that. Their sandwich has a delicious asian twist. Eat it at the counter, and don't forget the spicy hot sauce.
// The Cambridge Satchel Company handbag + Madewell overalls, shirt, boots, and hat //
photographed by Dylana Suarez