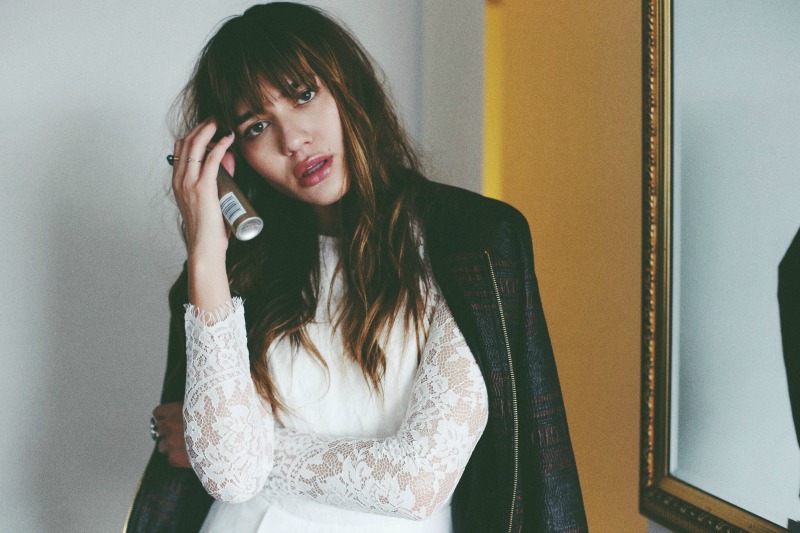 Okay, so we're getting down to it. We're talking DATING today, and I'm actually really excited cause I think we're all pros at girl talk here. Chances are likely you've heard "advice" like gentlemen prefer blondes or guys love girls who play hard to get but Wella Professionals actually just did a study with Match.com on dating and "what does your hair say about you?" that I found to be surprising (check out the stats at the end of this post). First off, they found that brunettes get most first dates (YES!) Most long lasting relationships happen to be with blondes. And that 1/3 of single men find women with bold hair color "sexy and stimulating." That's kind of a no-brainer. Sorry, I have to giggle. But those are the numbers. Dating, especially in New York City, is interesting. Almost all of my friends are single…or married. A few have been in relationships for years and are engaged. SIGH. Many of my girlfriends are online dating (aka match.com), and are ready for a serious relationship. I think once you hit your mid-20's, you've already had those fun flings, live-in boyfriends that hit the 2 year mark, casual dates, and loads of heartbreak. You know who you are, and who you want to be with. Oh, and you kind of have already figured how your hair behaves (hopefully!) For me, I always go for something effortless and easy. The last thing you want is for the guy to think you actually tried really hard to impress him. "Yes, I woke up like this!" Honestly, loose waves over a crazy up-do is ideal. Youthful, fresh, and sexy. The bigger the hair, the better. Who knows where your night will lead you?! Snuggled at the bar with your head on his chest? Dancing to your favorite band? Holding your breath and leaning in for that first kiss?! Dating can be hard work, but it shouldn't feel like it the moment it feels right.
The night before a date, I'll use Wella Professionals Elements shampoo and conditioner (it smells really good and what guy doesn't love good smelling hair on a girl?) and let it air dry. For my ends, I use the Wella Professionals LuxeOil Keratin boost oil and let it absorb. The next day, I'll use a flatiron and make some loose waves, before I set it with the Wella Professionals LuxeOil Light Oil Shine Spray. Then, I'll dig my fingers into my head, shake it out, and loosen everything up. Now, that's a hot head of hair right there. And it's so simple.
Over my dating years, I've definitely learned that less is more when it comes to hair, makeup, and getting dressed. Show your pretty face and get out there. The stress is in the first moment of meeting on a date…the rest should just be magic.