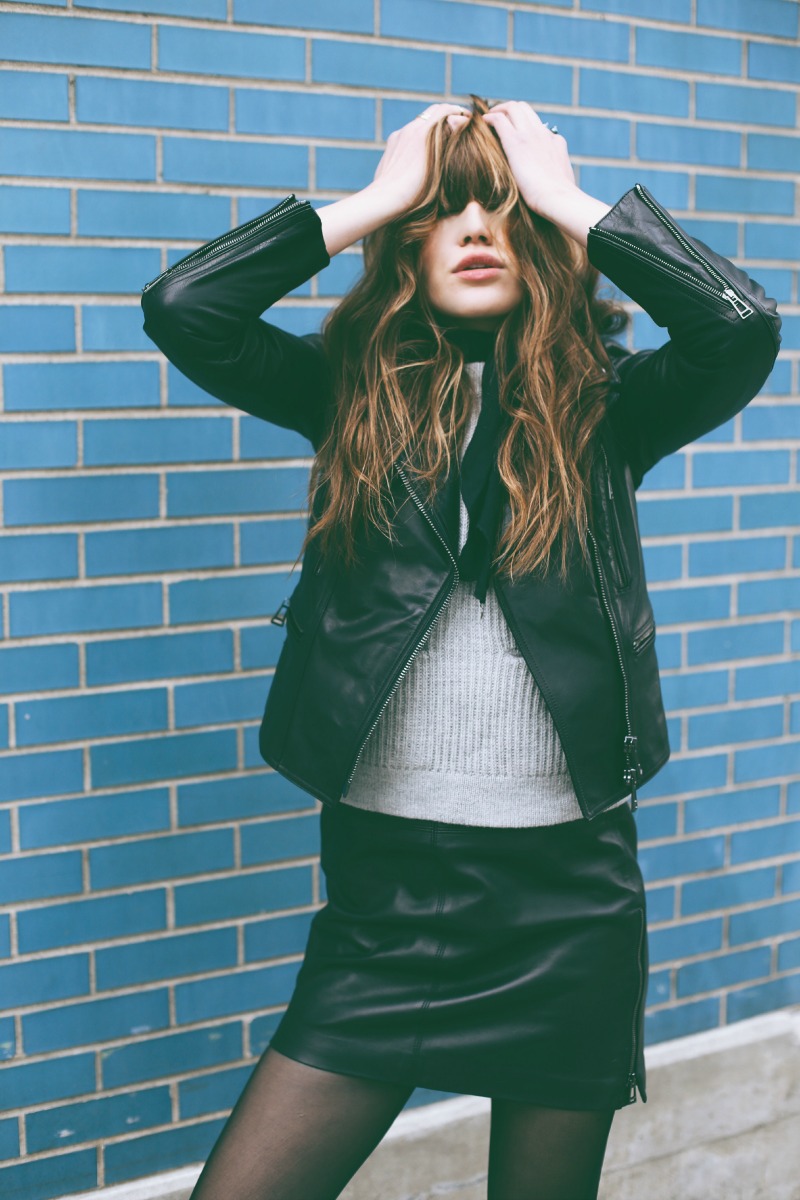 New York City is all about being fearless. I'm so excited to be sharing my story for the Belstaff S/S '15 #FortheFearless campaign. It's about doing what is outside the box, and pushing yourself over boundaries. No matter how life changing or challenging it may be. Whether it be moving across country with nothing but a suitcase, and a big dream. Going the road less traveled. Taking risks, and not being afraid to fall. Knowing you'll learn from your mistakes. Life is all about growing, and finding what's right for you. It's about getting yourself out there, meeting new people, and making the most of every situation. Fearless in your confidence as well as your style. I feel most confident in my favorite leather jacket. That, a flick of the hair, and a swipe of lipstick. The feeling you can take over the world. Master whatever you put your mind to. Beat to your own drum. I go where my heart desires. Making living fearlessly a necessity. Always wanting to take on the next big project, dig my hands deeper whatever I'm doing, and get creative with those around me. All you have to do is let go of whatever is holding you back.
// Belstaff leather jacket and leather skirt //
Love this leather jacket?! Win it by entering your contact details in the form below! The winner will be contacted by Belstaff via email mid-April.