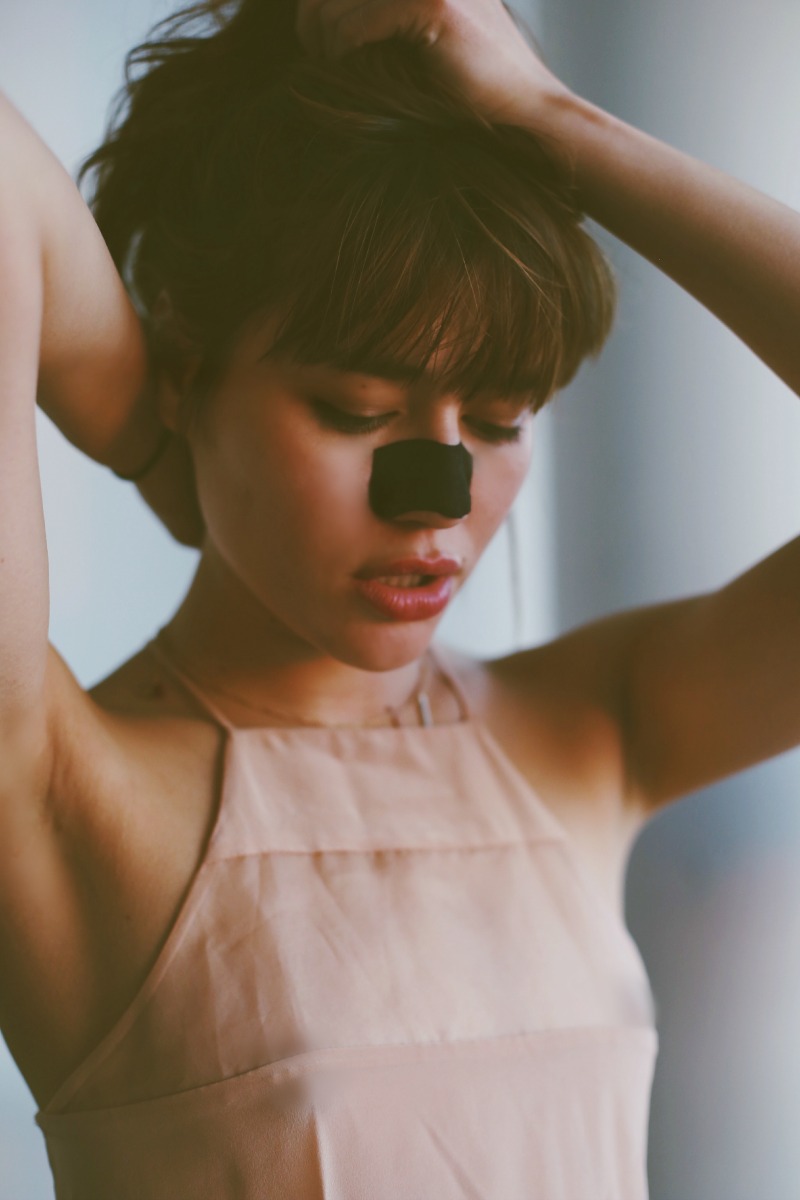 I've always been a huge Bioré fan, and their pore strips happen to be the best. Lately, I've been using the Bioré Deep Cleansing Charcoal Pore Strips to completely unclog my pores, and take out any excess oil. It's the quickest and easiest way for me to clean out the dirt that builds up deep, down in your pores. The special ingredient is the natural charcoal. Works like magic. Simply wet your nose, dry your hands, and stick it on! 10 minutes later, and voila…your pores look smaller and your skin feels soft and looks fresh. I'm obsessed with this quick and easy skin saver.
I'm now super excited to introduce you to the "Strip with Bioré" challenge. To be a part of the challenge, take a photo wearing the Bioré Deep Cleansing Charcoal Pore Strips and post it on Instagram or Twitter using the hashtags #StripwithBiore #Sweeps. Tag 3 of your friends –there's nothing more funny than your pals in a pore strip.  You'll then be entered to win a trip to LA to walk the red carpet with Brittany Snow. (Full details here: strip.biore.com Good luck!)
Check out this new video of Brittany Snow and all the crazy things she can do in the 10 minutes it takes to use the pore strip here on strip.biore.com.