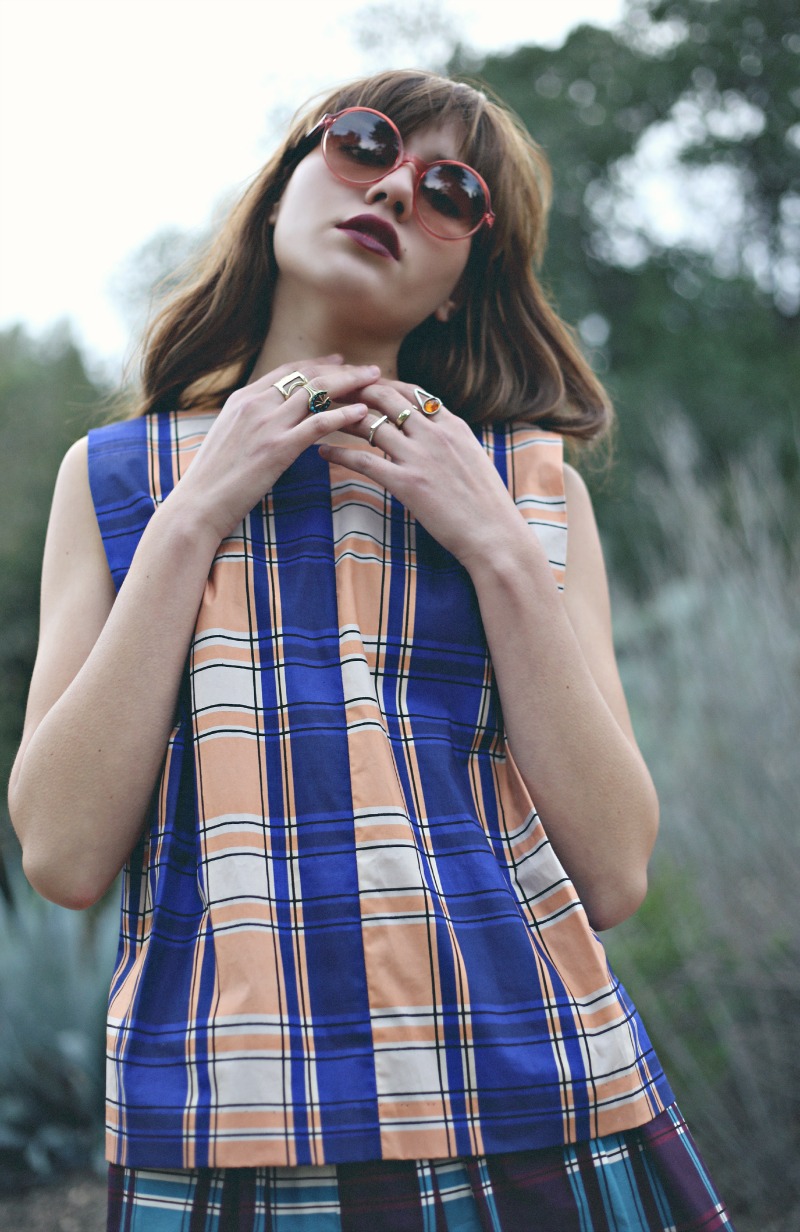 I'm constantly on the prowl for online shops that keep my wardrobe refreshed with new, unique items. Brands and designer labels I wouldn't be able to get my hands on just in NYC. Pieces from adorable boutiques around the country. Much like this A Detacher twin set. I scored this baby on Garmentory.com, an online marketplace where you can shop independent boutiques across US and Canada. On Garmentory, you can bid for the item you want to purchase and always, you will score an amazing deal. Because most of the styles only have 1 or 2 pieces available, you got to act fast! They've got everything you need for the New Year. For me, I'm all about the mixing and matching of plaid prints in structured silhouettes. Chic, simple, and a little bit retro. I took this little ensemble out for a day exploring my old cowboy hometown in Los Angeles. These bold hues really stuck out amongst the cactus and dusty mountain roads. Pure perfection.
Be sure to check out the NYC boutique, In Support Of, where the items are also sold!
Now tell me, what are you bidding on at Garmentory.com?!