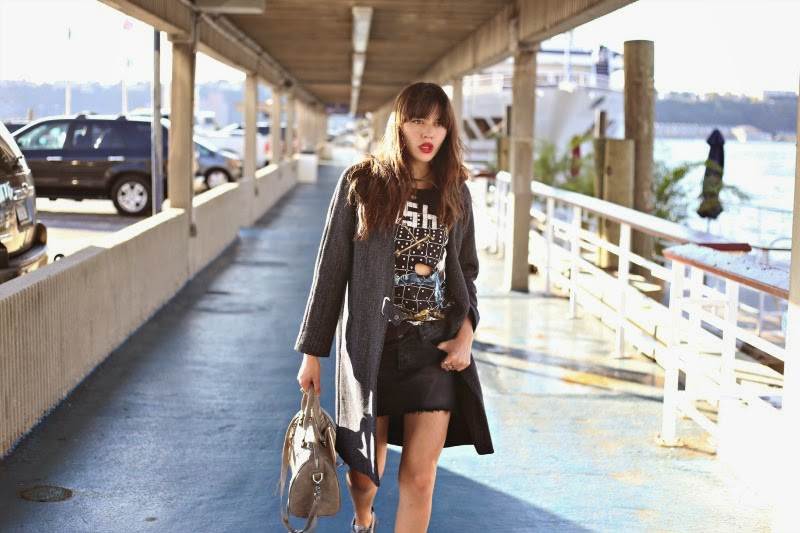 There's something I love about a concrete grey. It's a new hue I've come to love for the new season.
Botkier's Logan Satchel
is my new carry-all. It's pebbled leather gives it a more rustic look, and I'm just obsessed with this oversize shape. It fits everything from my make-up bag, my HUGE camera, and even a pair of flats if I need it. It's exactly what I need when I'm headed to the airport, off to my next adventure. I paired it with with a just as neutral look. Yes, I'm bringing back the classic denim mini-skirt! Along with a wool duster coat, my favorite rock tee, and a good pair of trainers. Understated but still so chic. I think I'll be living in this color palette for quite some time!