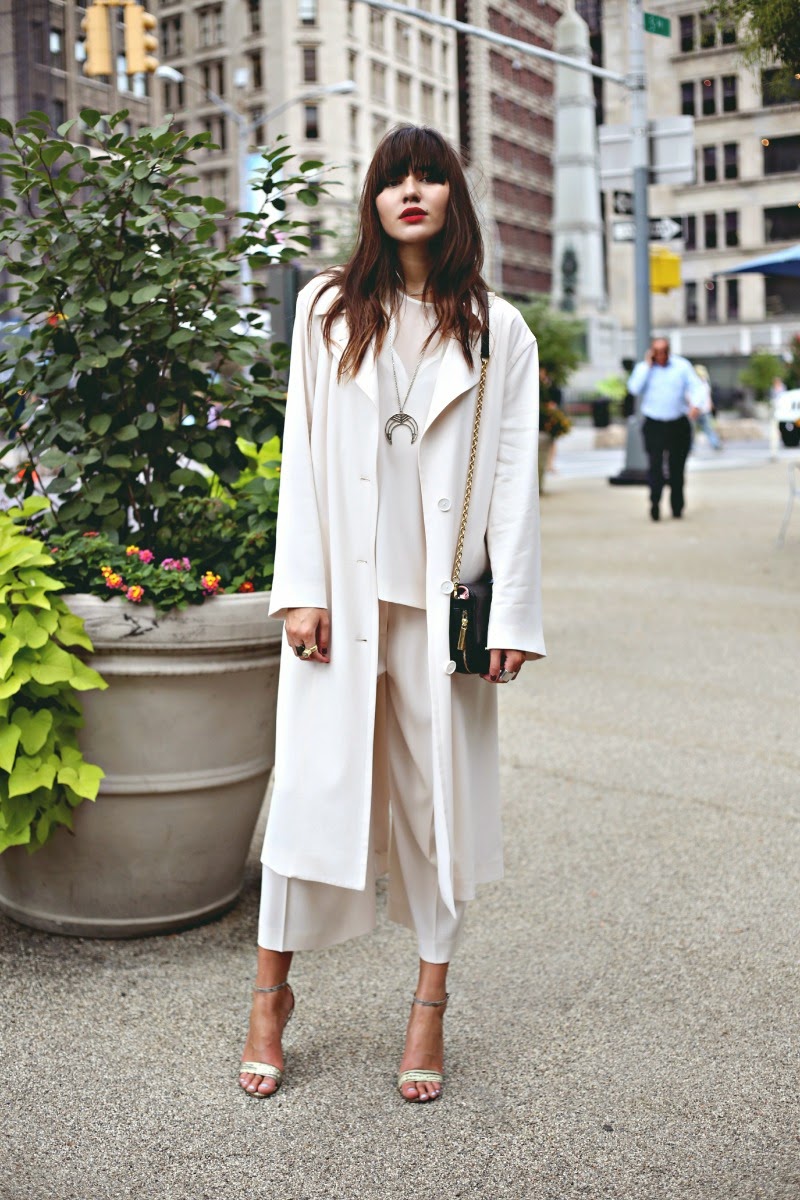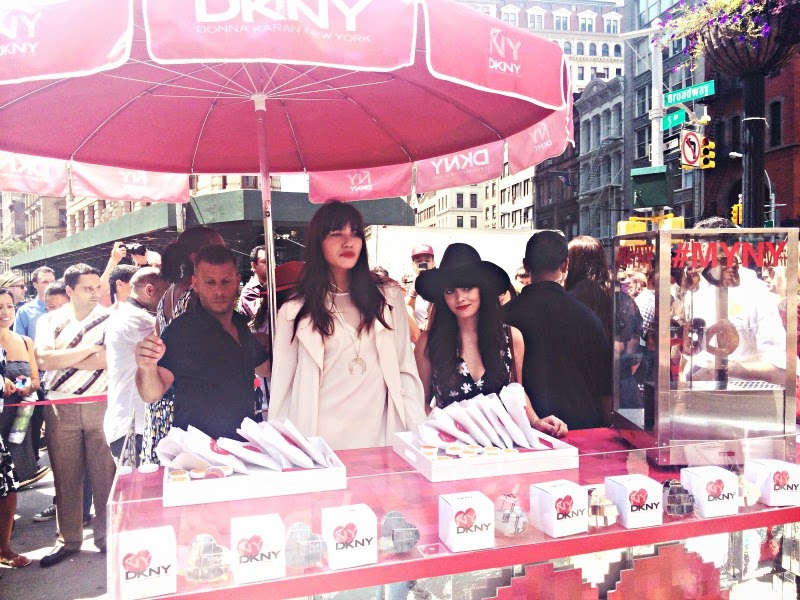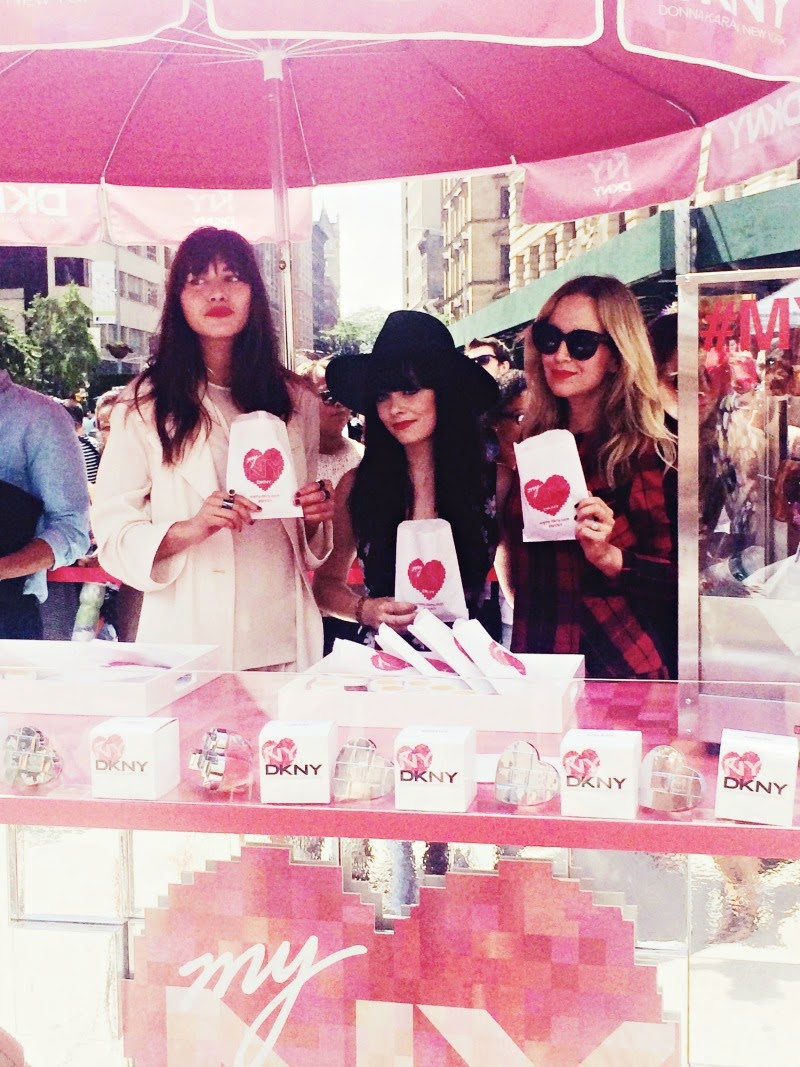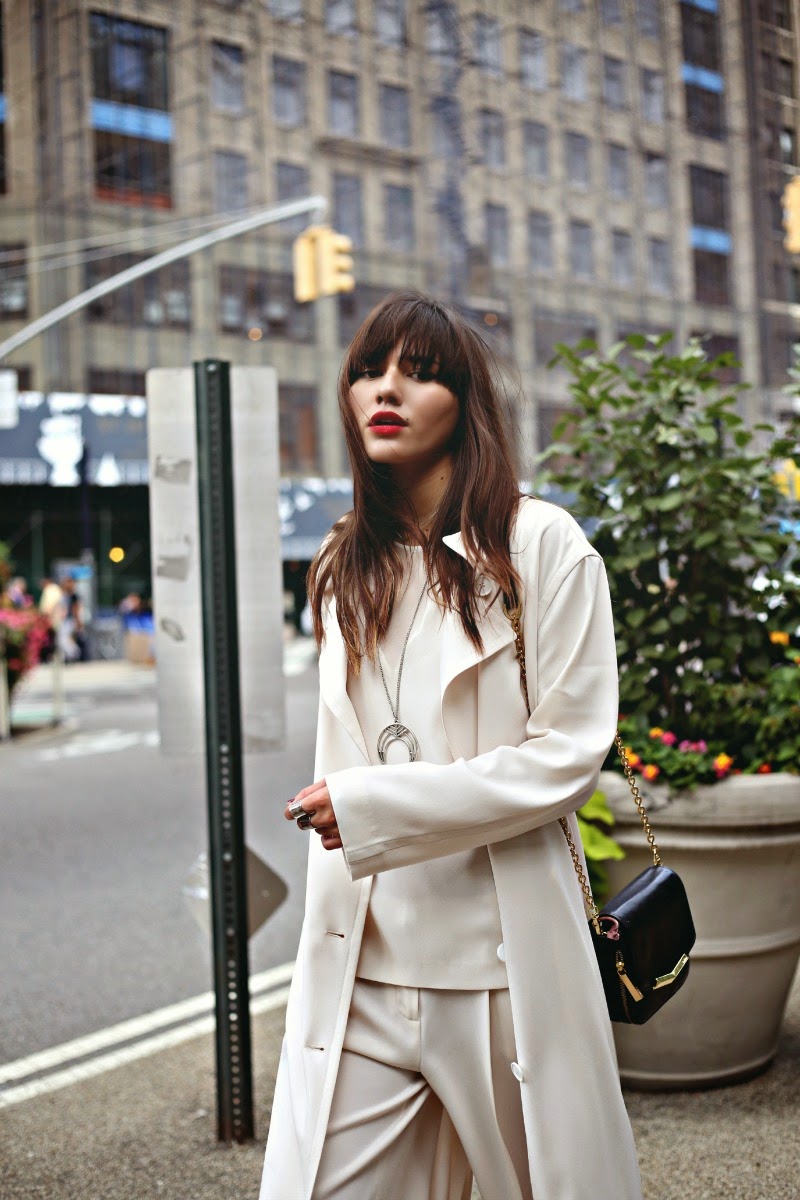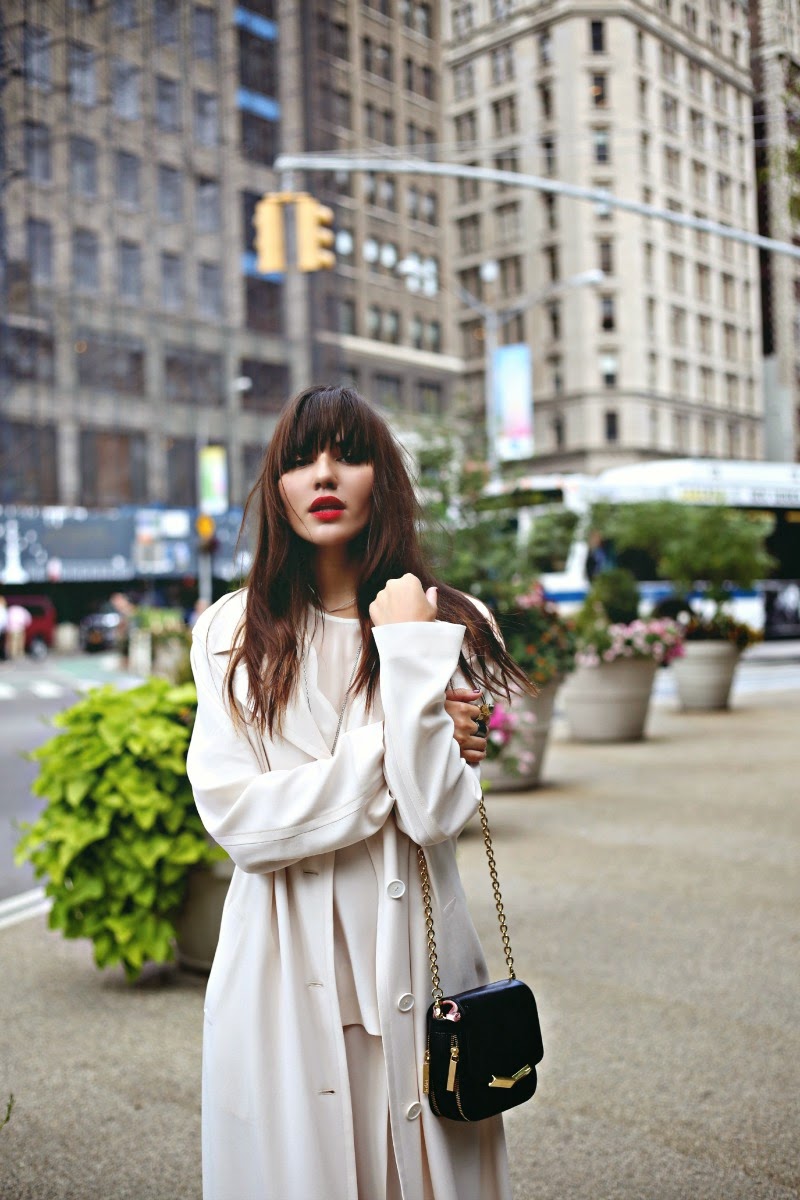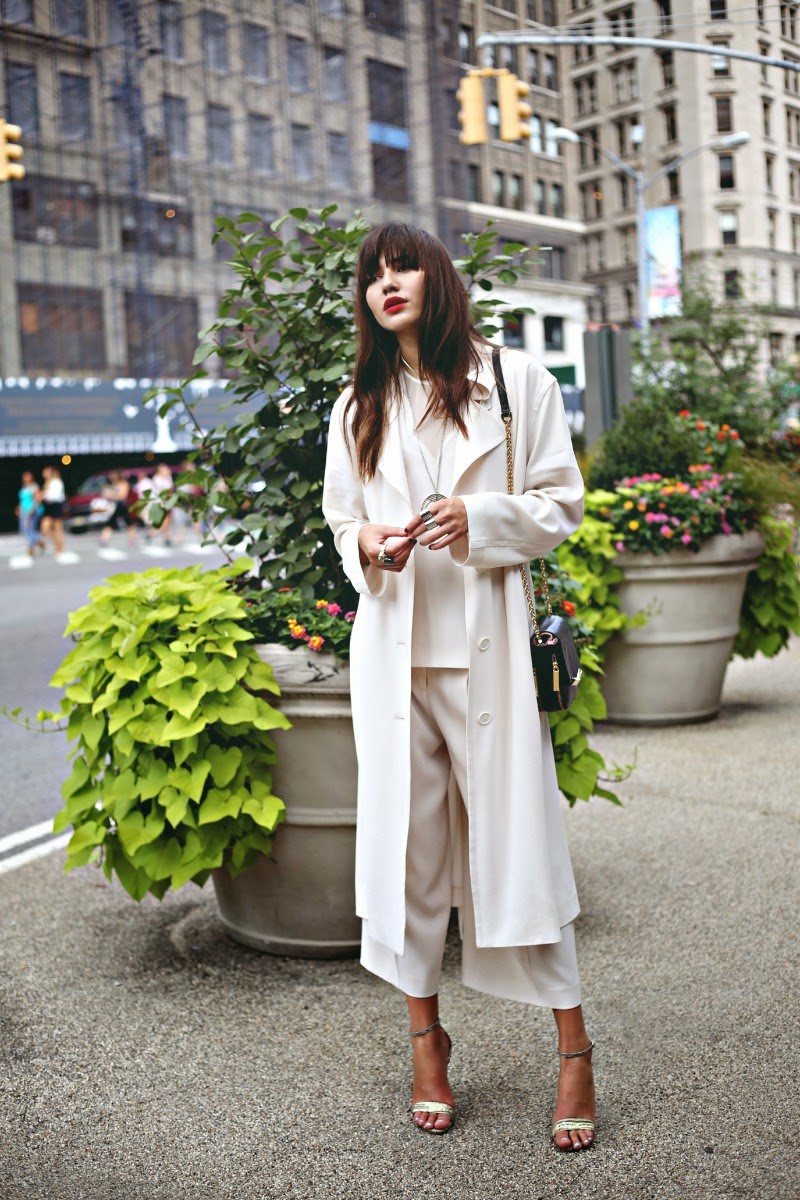 I'm so excited to announce the global launch of
DKNY's new fragrance, MYNY
! I celebrated alongside major babes Rita Ora and Chrissy Teigan at their launch event at Madison Square Park, the perfect place to embody the essence of the fragrance! Famed pastry chef, Dominique Ansel, created a custom heart shaped pretzel insired by the fragrance, and it was such a hit! SO DELICIOUS. Guests were also able to create their own
"MYNY" digital heart
, made up of images from their social media pages. (YOU CAN TOO!) I love that even if you're not from NYC, you do have your own version of MYNY. It could be bike rides through Central Park at sundown, or your favorite pizza joint in in Williamsburg. This city really just inspires every single day. The fragrance embodies the urban, spirited energy of NYC, and the people in it. I had so much fun being a part of the action, and seeing the huge crowds of people from all over the world who came out to hang out with us!
For this huge event, I went with a classic, all white DKNY Resort pantsuit. The oversize trench, matching blouse, and culottes. So perfect with a classic heel. I can't get enough of this amazing look! So CHIC.
I cannot wait for you all to experience the fragrance…it is sooo delicious and just what I need to take into fall. Plus, the bottle is absolutely gorgeous!