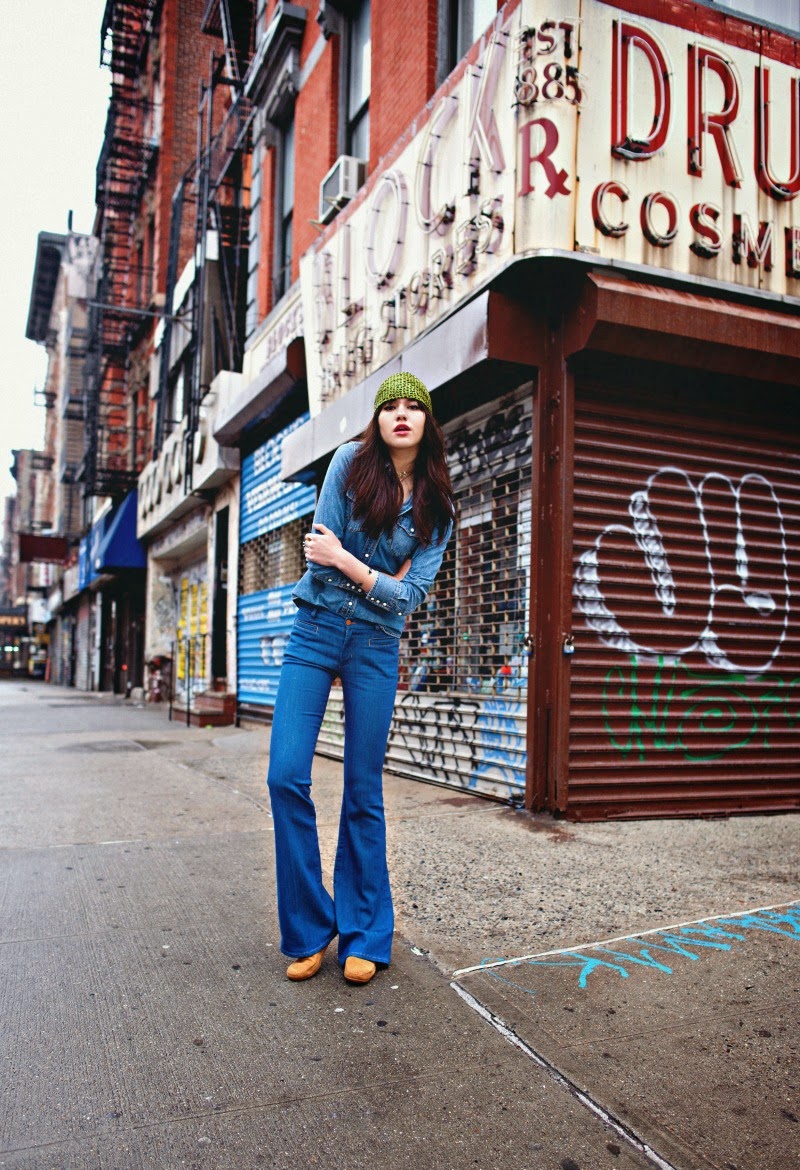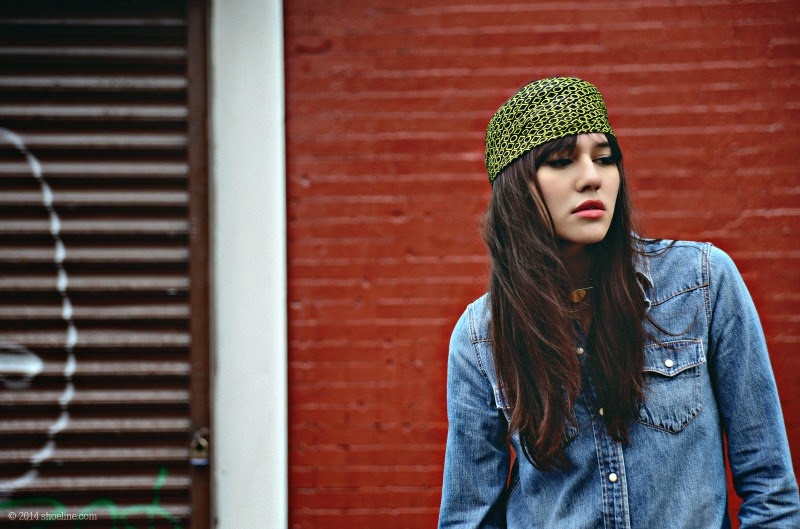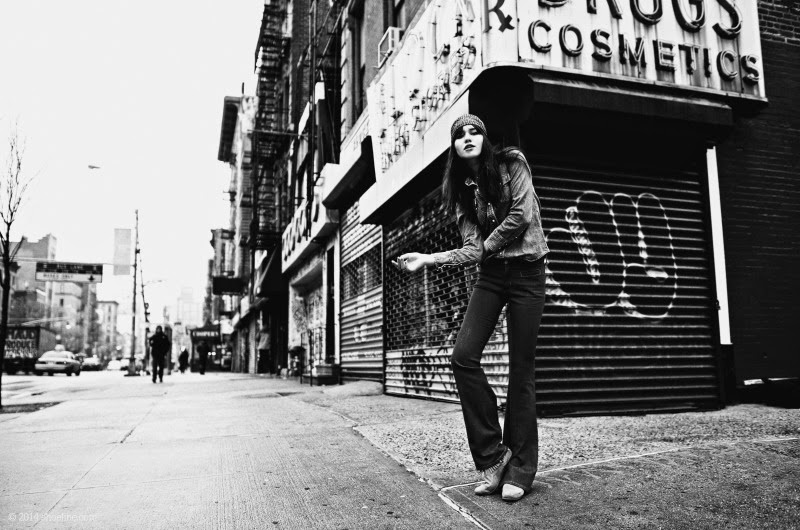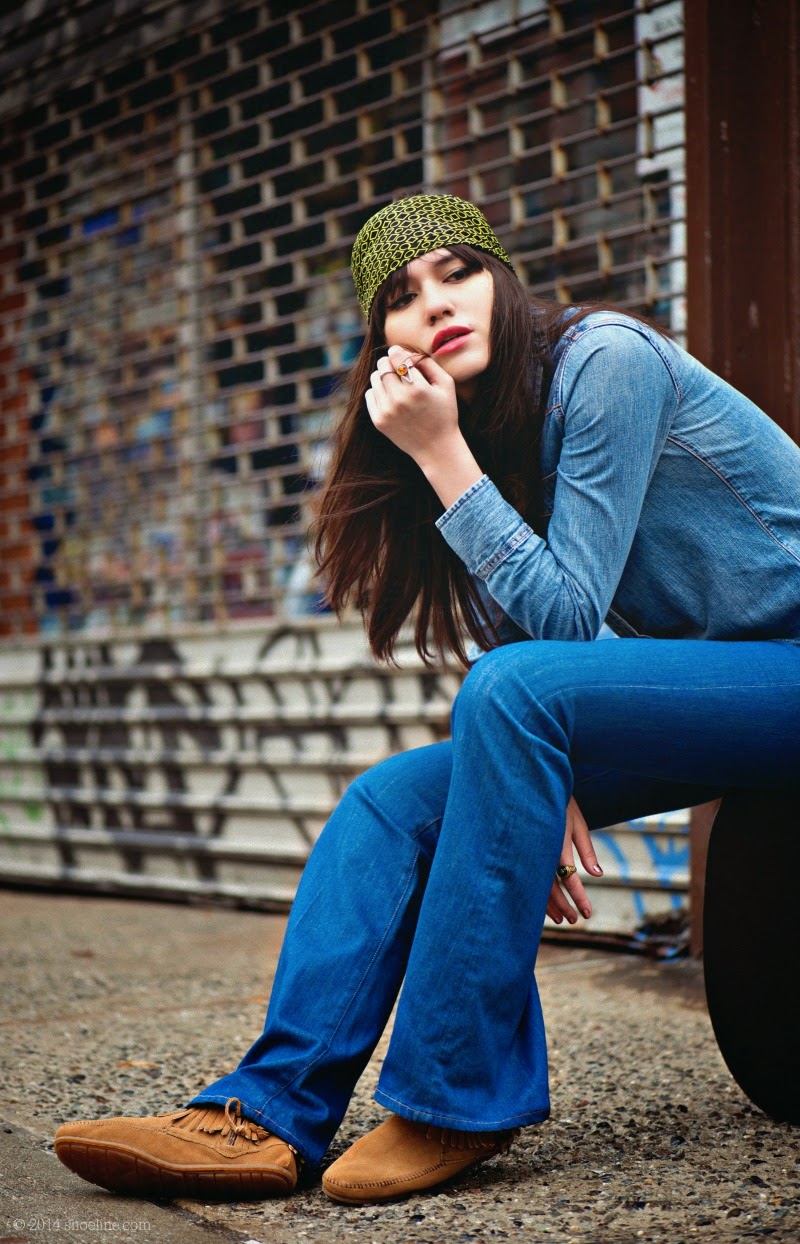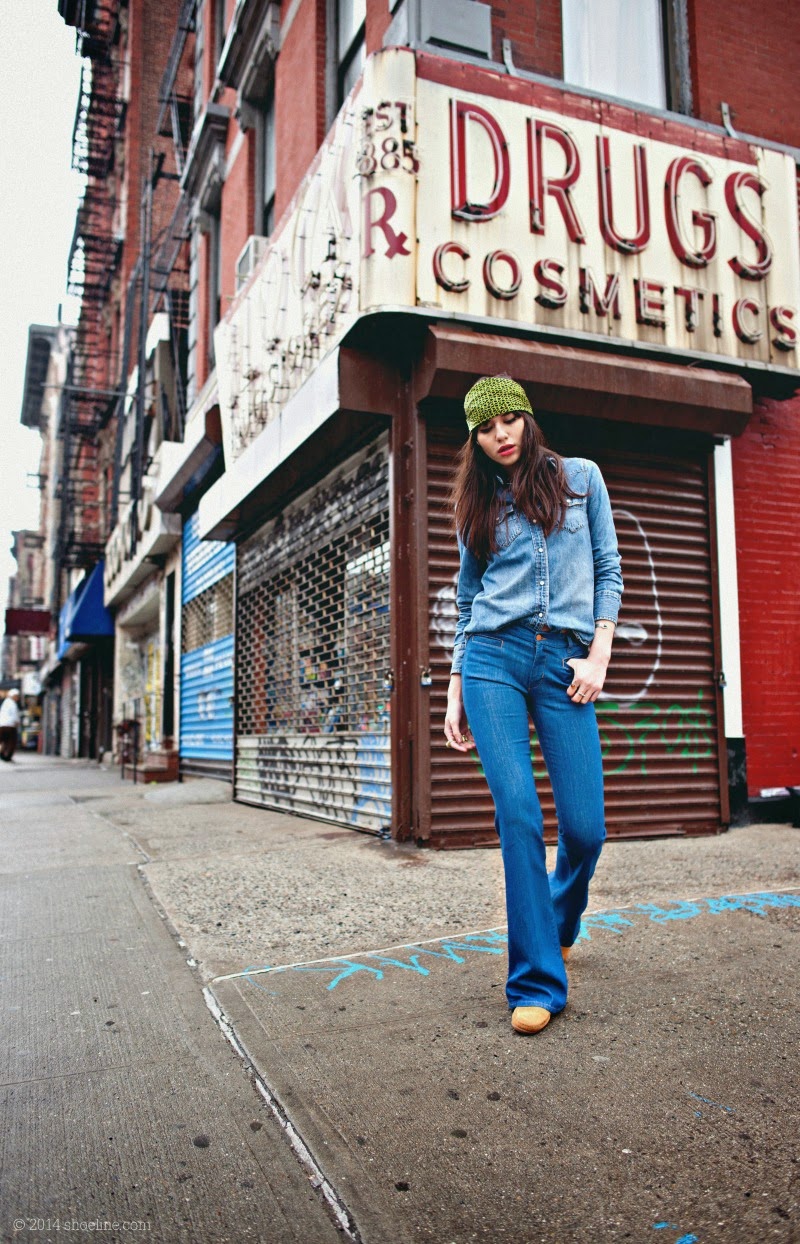 Channeling Jane Birkin for the latest
SHOELINE.COM Fall '14 campaign
meant a fluff of the bangs,
heavy mascara, and French simplicity everywhere else. I ended up bringing a ton of my own pieces to the set…because I just absolutely love Jane's style. I feel a little bit of her is reflected in what I wear on a day to day basis. I could see Jane wearing these
Minnetonka boots
bare-legged with a striped mini, or leather jacket. But this time, we went for DENIM ON DENIM. She could rock bell bottoms like nobody else. Normally just simple with a white crew tee is all you need, but here I went with my inner 70's rock n' roll soul. I paired them with a denim shirt and the
Minnetonka booties
with an adorable side concho. Moccassins will never go out of style. I love them to death. Simple, with a whole lotta fringe. I never thought I'd just plop down off 2nd avenue with my brand spankin' new Martin guitar, but it sure felt good to take that baby to the streets.
// 7fam flares, SHOELINE.COM
Minnetonka booties
//
I'll be releasing more from the campaign each week!