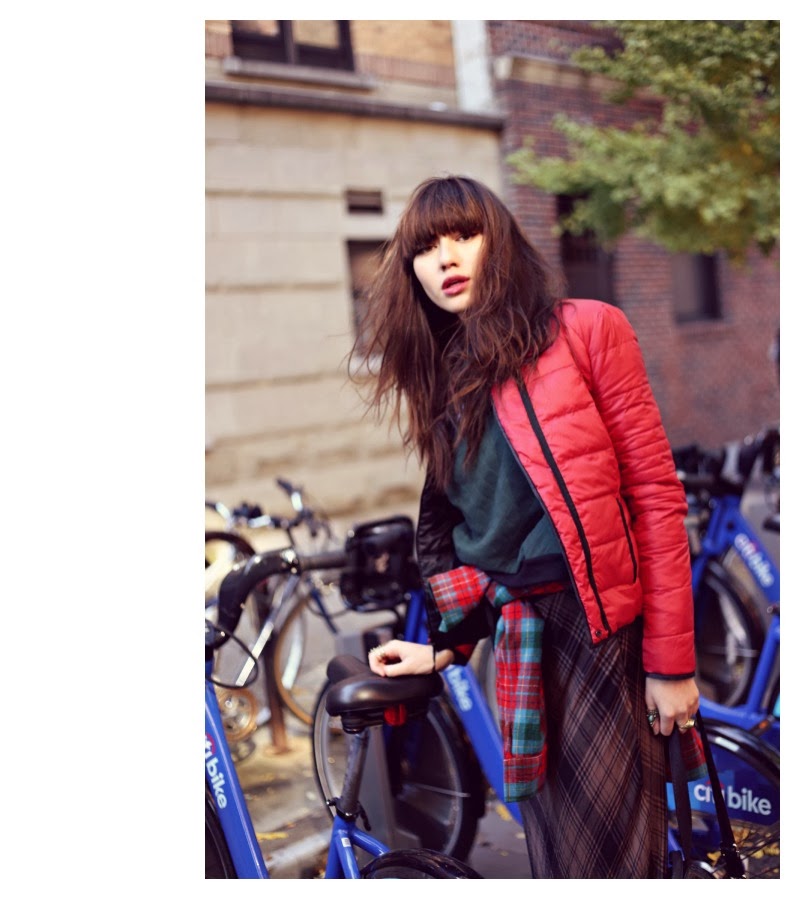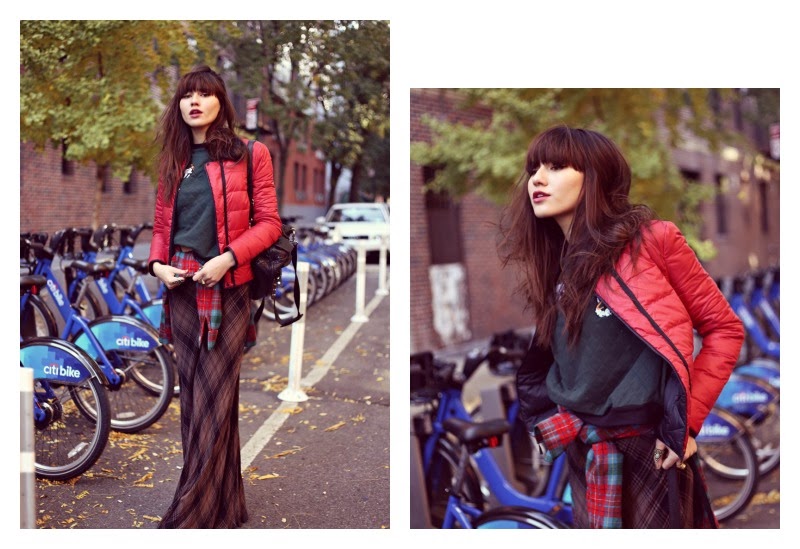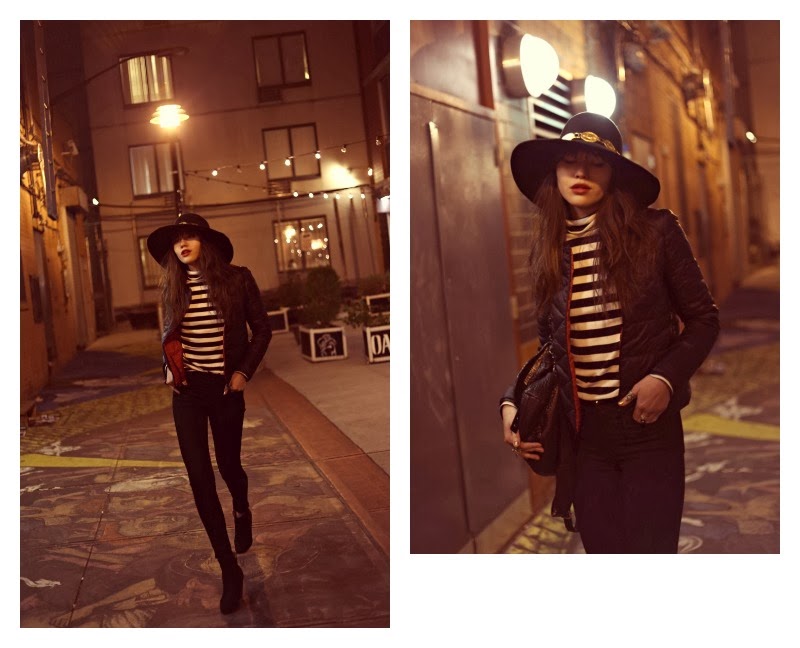 (for day)
with Lush Clothing
sweater
and Free People skirt
There's nothing better than a good, rock n' roll
biker
. This one, by French brand,
Comtpoir Des Cotonniers
, is so so light…a day to night go-to. And it's reversible…RED TO BLACK. I love it in rouggeee, paired with a quilted sweater, extra long plaid skirt, and vintage shirt loosely tied around my waist. An eclectic mix for a bike ride around the LES. If I'm traveling cross-country for work, I'll roll up this jacket in my hocus-pocus carry-on and wear it reversed for a night out in NOIR…with a sleek pair of jeans, a turtleneck, and extra thick-brimmed hat. A real OFF DUTY piece that's for sure! My Parisians always know how to do it right.