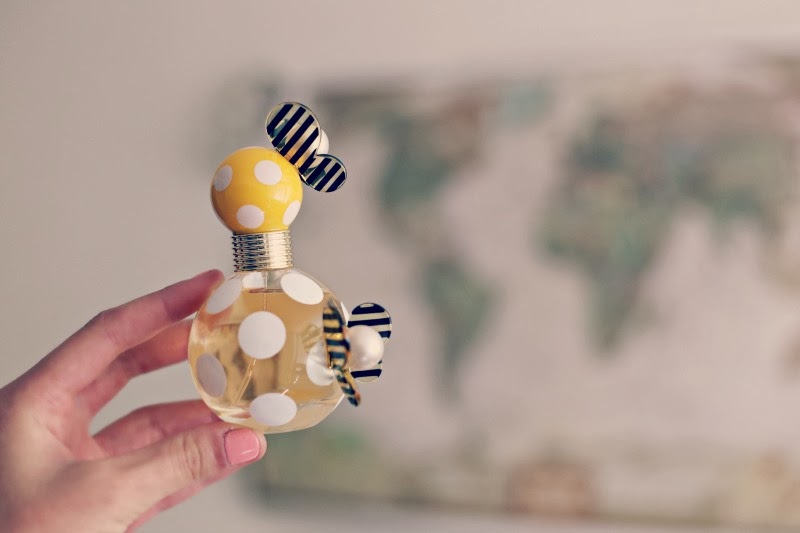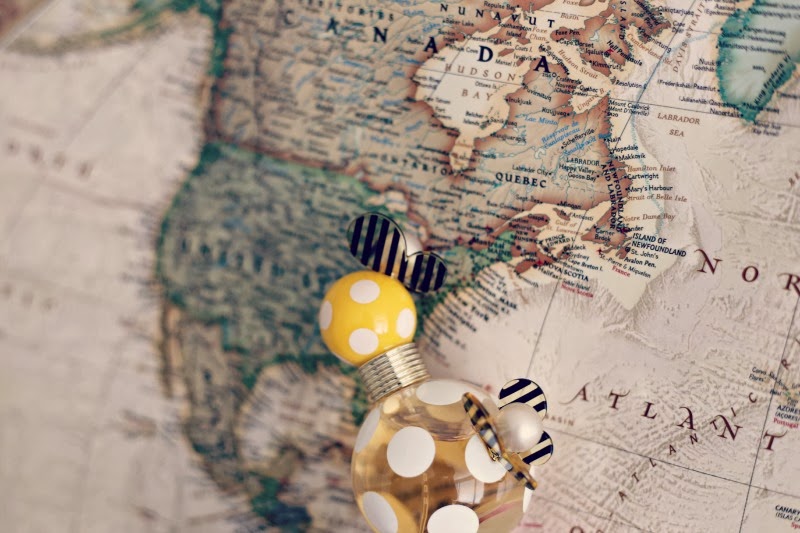 I know you have all seen a little peek inside my
MJ HONEY SPOTS
..and it's because the
Marc Jacobs HONEY Eau De Parfum
is here! And even cuter than ever. I love seeing this yellow spotted honeybee on my bathroom counter every morning. It's beautiful. Not to mention, I'm addicted to the scent. It used to be DAISY, but the giant flower on top of the bottle, but now it's this little guy…the scent has a sweetness from the pear, mandarin, apricot, and honeysuckle accents…but still has that warmth I love in the fall thanks to the vanilla and honey base. It has a happy and energetic vibe…my perfect travel companion. Here, I'm taking you through Lower Manhattan with my little honeybee, to show you five of my sweet, sweet MJ HONEYSPOTS! A perfect hidden park to read a book in…to where I'll go when I'm feeling a sweettooth coming on.
See my spots here: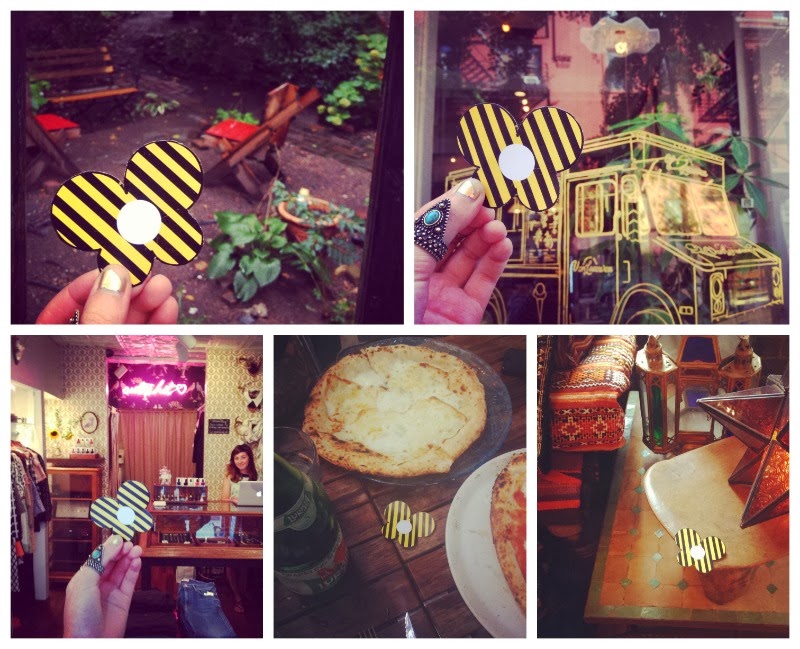 1.
First Street Park (East 1st Street, between 1st Ave and Bowery):
This little park by my home is my secret hide-out. You can only peek in during the day, but it is open to the public on the evenings and all day on the weekends. With it's adorable little red chairs and benches, it's full of art and little quirks lying about around the trees. There's always a treasure to find. It's a colorful and gorgeous little place to sit with friends after a long day's work.
2. Van Leeuwen Artisan Ice Cream Shop/ Ice Cream Truck (48 1/2 East 7th Street): This is my go-to stop for whenver I need a sweet treat. Their ice cream is so delicious and rich! I always go for the Pistachio, but they have everything from Hazelnut, to Chocolate, and more! I'm in love with their pretty wall-papers in their 7th street store. A great place to end a NYC night. And if you're ever on the go, you'll find the Van Leeuwen ice cream truck parked, and you're in luck…in Williamsburg, Soho, or Union Square!
3.
Cloak & Dagger store, East Village (441 East 9th Street) :
I fell in love with this gorgeous little
store
the moment I looked through the glass window. It's so quaint and just filled with some incredible finds. They sell everything from top NYC local designers, and have one rack with beautiful vintage pieces you can't find anywhere else. Vintage antlers line the walls, as do the hats and candles. You just keep wanting to go back in. They have a store in Brooklyn as well, but this East Village one is my favorite. Plus, they just added a "Cute Shit" neon sign to the store…the perfect way to describe what's inside.
4.
Forcella Eatery (334 Bowery):
The best pizza you'll find on Bowery! At night, this place get's super packed. I like to sit outside before it gets too crazy, to munch on Margherita pizza, and people-watch in this beautiful area. It is the real New York City pizza…super thin crusted…and any kind of topping or pasta you want! It's the best place if you want to indulge for one night out with a small group of friends in one of the hippest parts of town.
5. TIMBUKTU home decor store (45 East 2nd Street): Such a wonderful store just to browse and look for inspiration for decor and travels. It's dark and full of beautiful printed Persian rugs, tiled furniture, and gorgeous little lamps. They sell everything possible for the bohemian soul. I love just going in and feeling like I've entered a completely different world. Plus, there's a little backyard that's just too cute for words.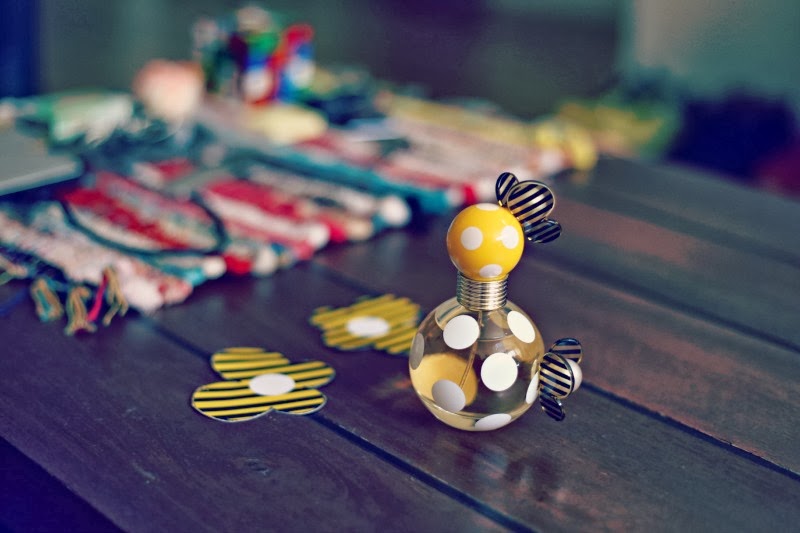 SHOP Marc Jacobs HONEY Eau De Parfum
HERE!