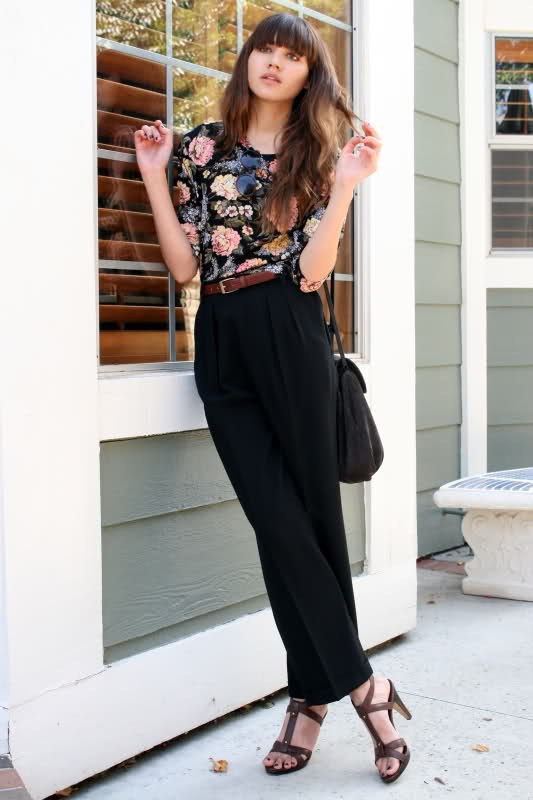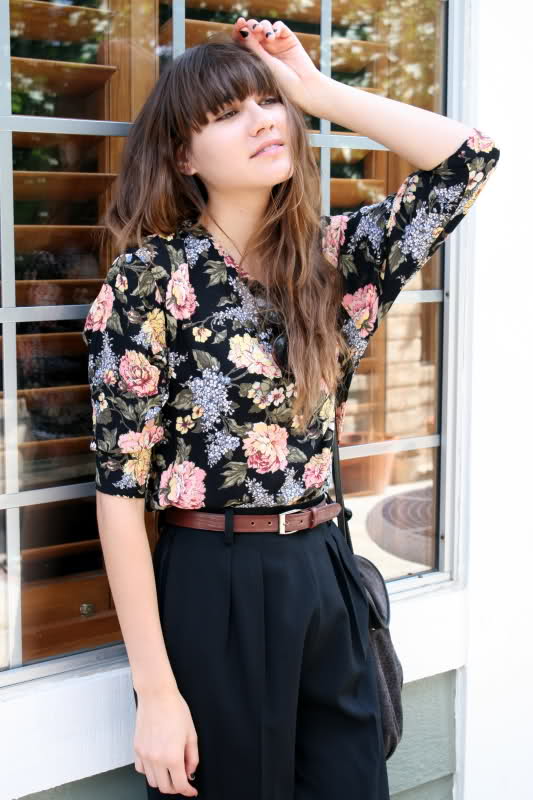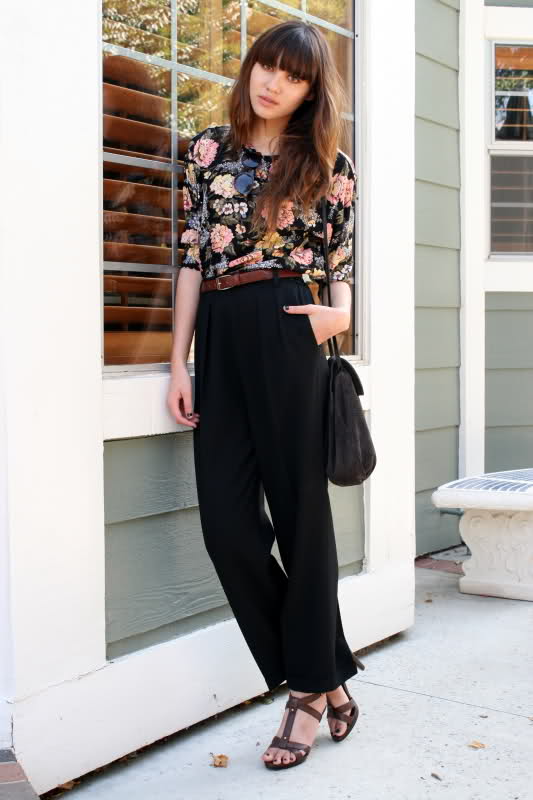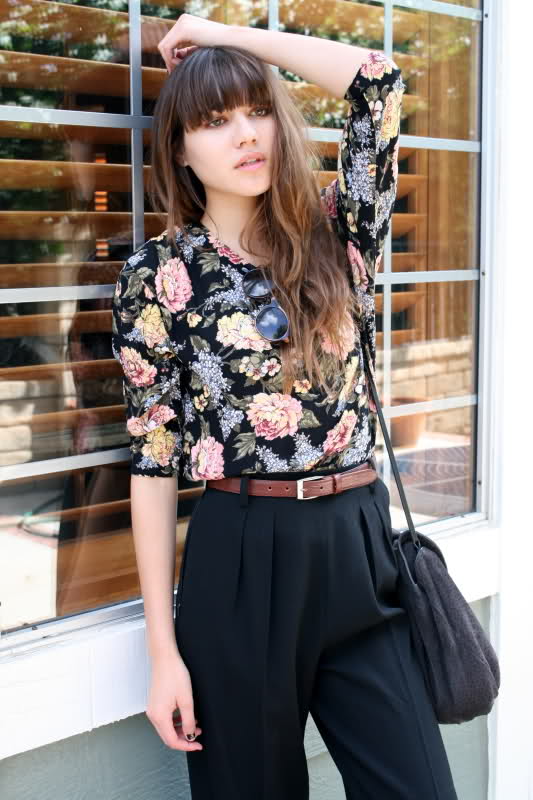 (Vintage blouse, Alaia trousers, Banana Republic shoes, Vintage bag)
Even though I am a total tomboy at heart, I still cannot get enough of pretty, feminine prints. From florals to polka dots, I love it all! But if I am going to wear something that brings out my more girlish side, I never truly feel like myself without adding a slight masculine touch, like I do here with my new Alaia trousers that I picked up at a vintage shop this weekend. They are total man pants, but with their soft woolly texture, high waist line, and ankle skimming length, they feel right at home alongside my most feminine prints.
This week I will be constantly hitting the books for class, but I have an upcoming shoot for Joie later in the week that I am pretty excited about since I love their clothes! Until next time, adios!