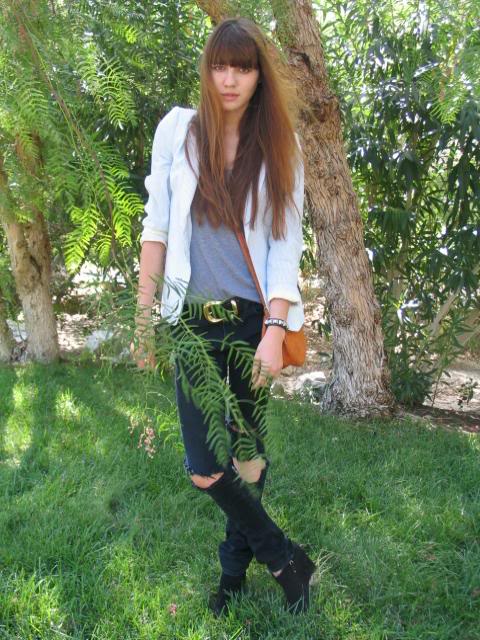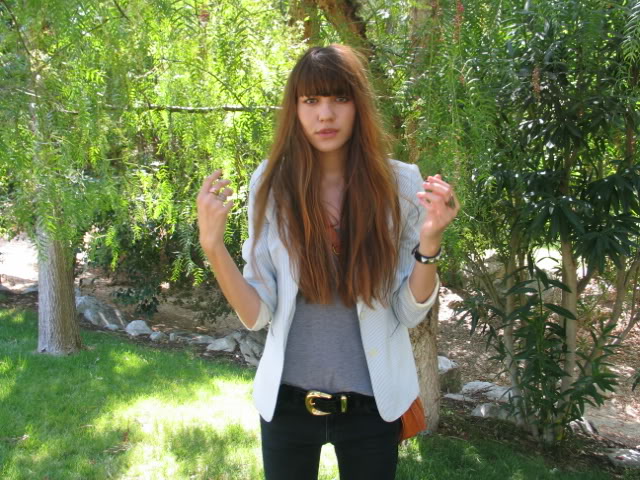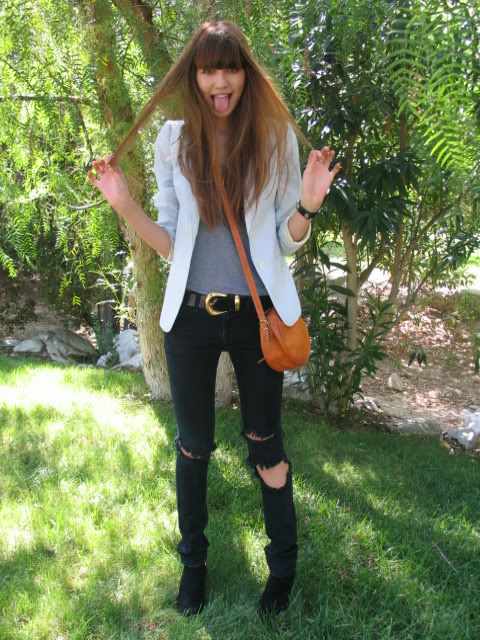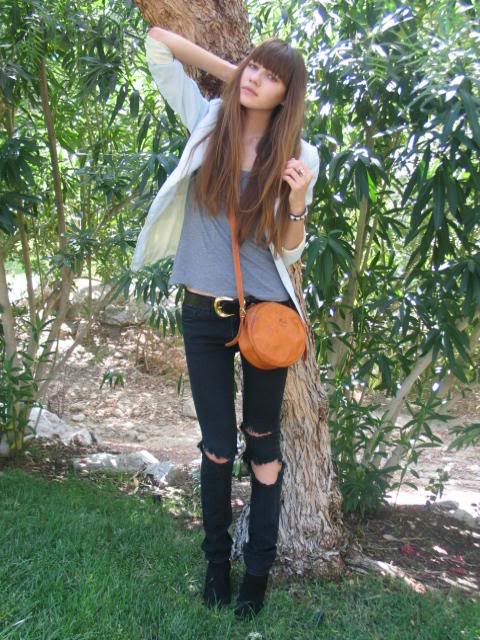 Blazer: Vintage, Tee: Zara, Belt: Vintage, Jeans: J Brand, Booties: Bally, Bag: Il Bisonte, Bracelet/Rings: Random
Okay, so we are finally feeling Fall weather here in Los Angeles and I'm sooo relieved! Pulling out this vintage blazer in the morning was a breath of fresh air. I can finally leave most of my boring summer clothes tucked down in my drawers and whip out the layers!
And I am SUPER excited to watch the new season of The Hills and The City tonight. I love love love reality television. It's totally pointless, but so addicting. Though I don't think I will be too excited to see Spencer's skin colored beard again ha!
Oh and I just saw myself on the Wildfox Couture blog. Here's the link: http://ilovewildfox.com/what-to-wear…ie-suarez.html
I always love looking at their pictures on their site for inspiration, so I was super surprised to see that they did a post on me! Very cool, thanks whoever did that 🙂
I'll be working this week, but I will continue posting as usual when I get the chance!
xoxo, Natalie