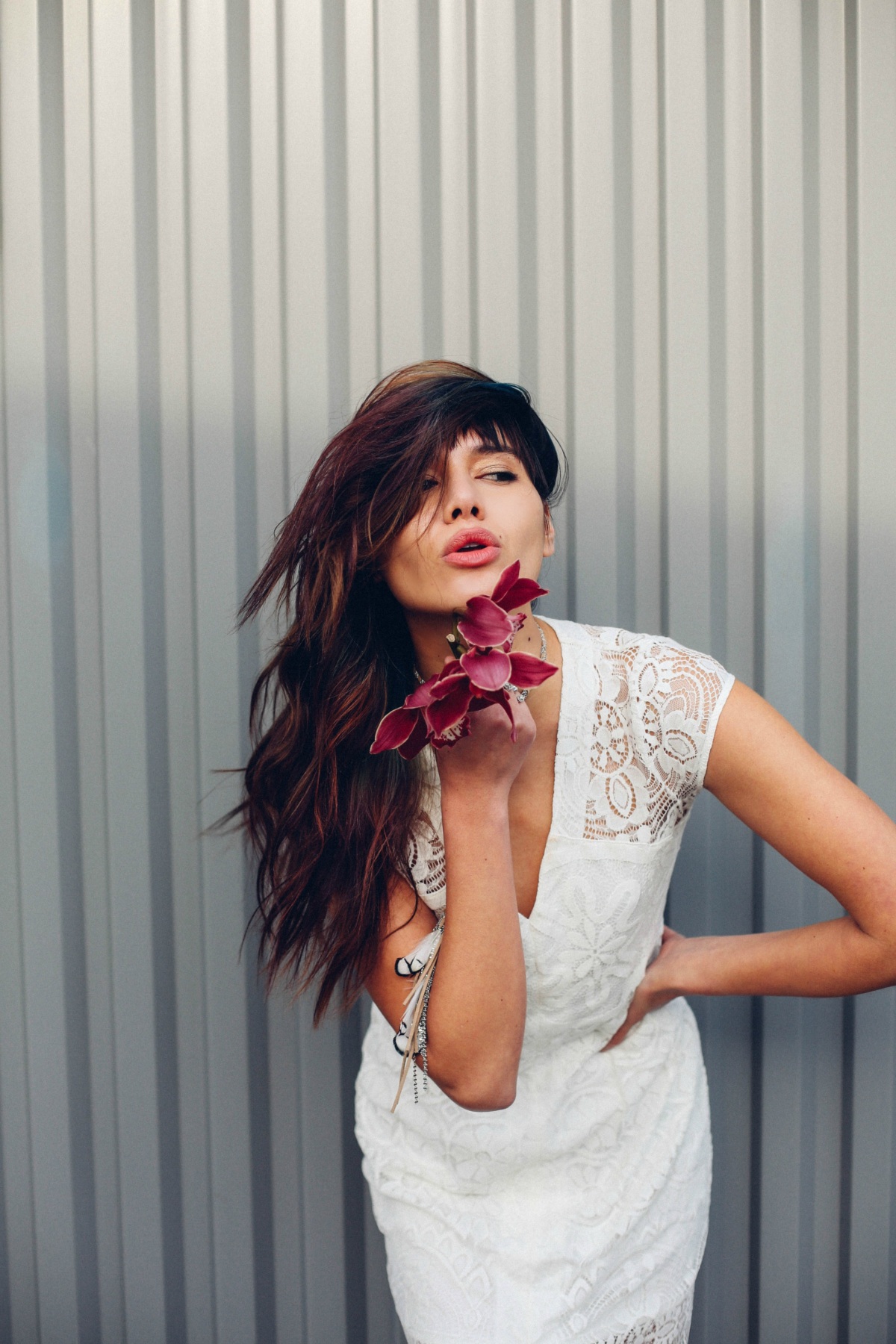 It's in the spring time that invitations come rolling through my mailbox. My school classmates are suddenly all grown up and having weddings. My email inbox is suddenly filling with "Save the Dates." It's the excitement of the beautiful weather, and finding any excuse to catch up with friends. But with that means upping it in the dress department. Gift wrapping. Making flower arrangements. Cooking. Extra girly things that I'm slowly but surely getting a lot better at. I love dressing for a special occasion, and that's why I'm so picky when it comes to finding the perfect dress. Meet this lace beauty by EXPRESS. What I love most is the ability to dress it up or down. I gave it a bit of a tomboy vibe with my favorite metallic oxfords. For me, it's all about the accessories. With the carefree vibes that come with this season, I've traded in my oversize shoulder bags for an EXPRESS embroidered clutch, and a feathered accessories. The lighter the better.
// EXPRESS lace dress, clutch, and necklace //
Shop the look at EXPRESS.