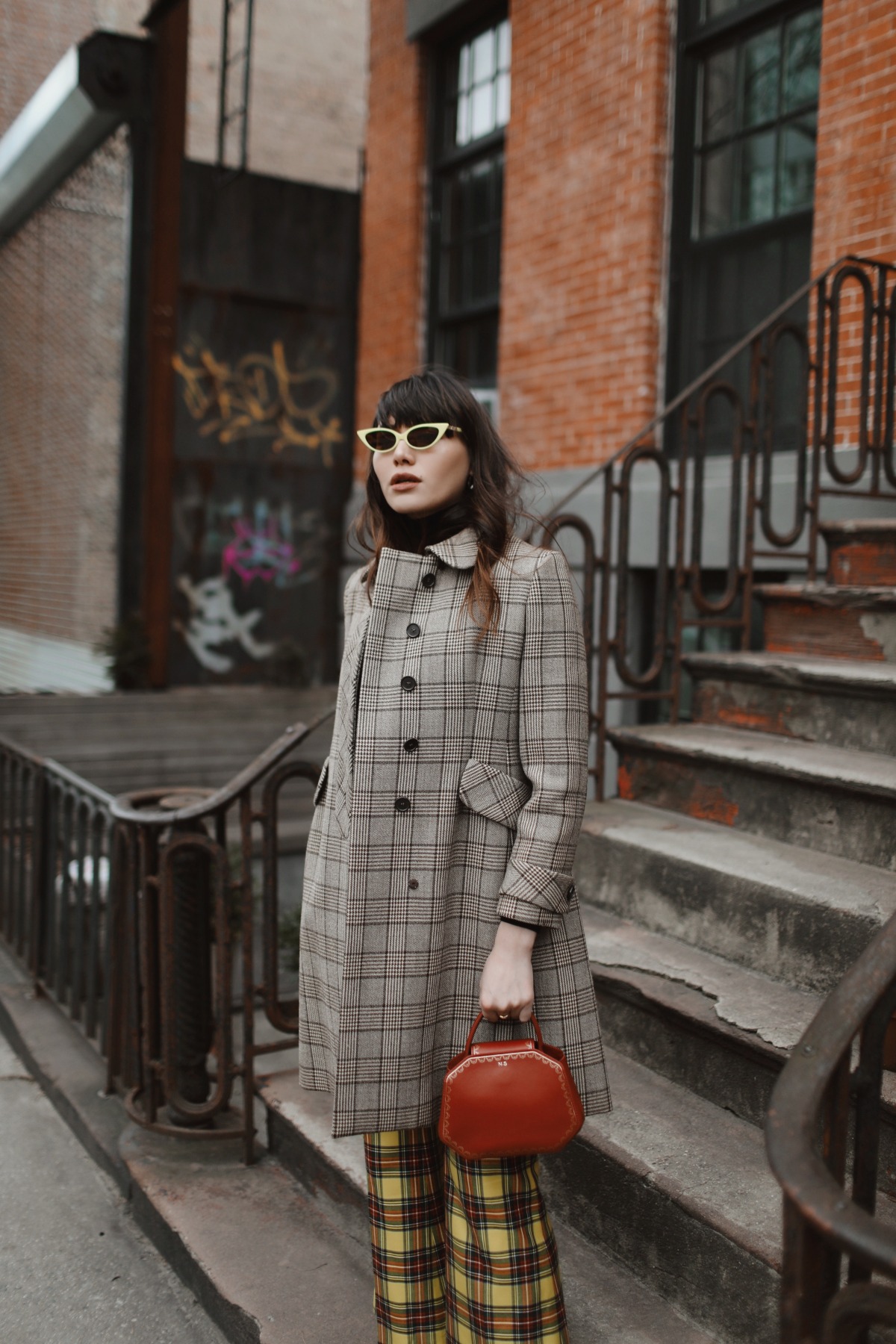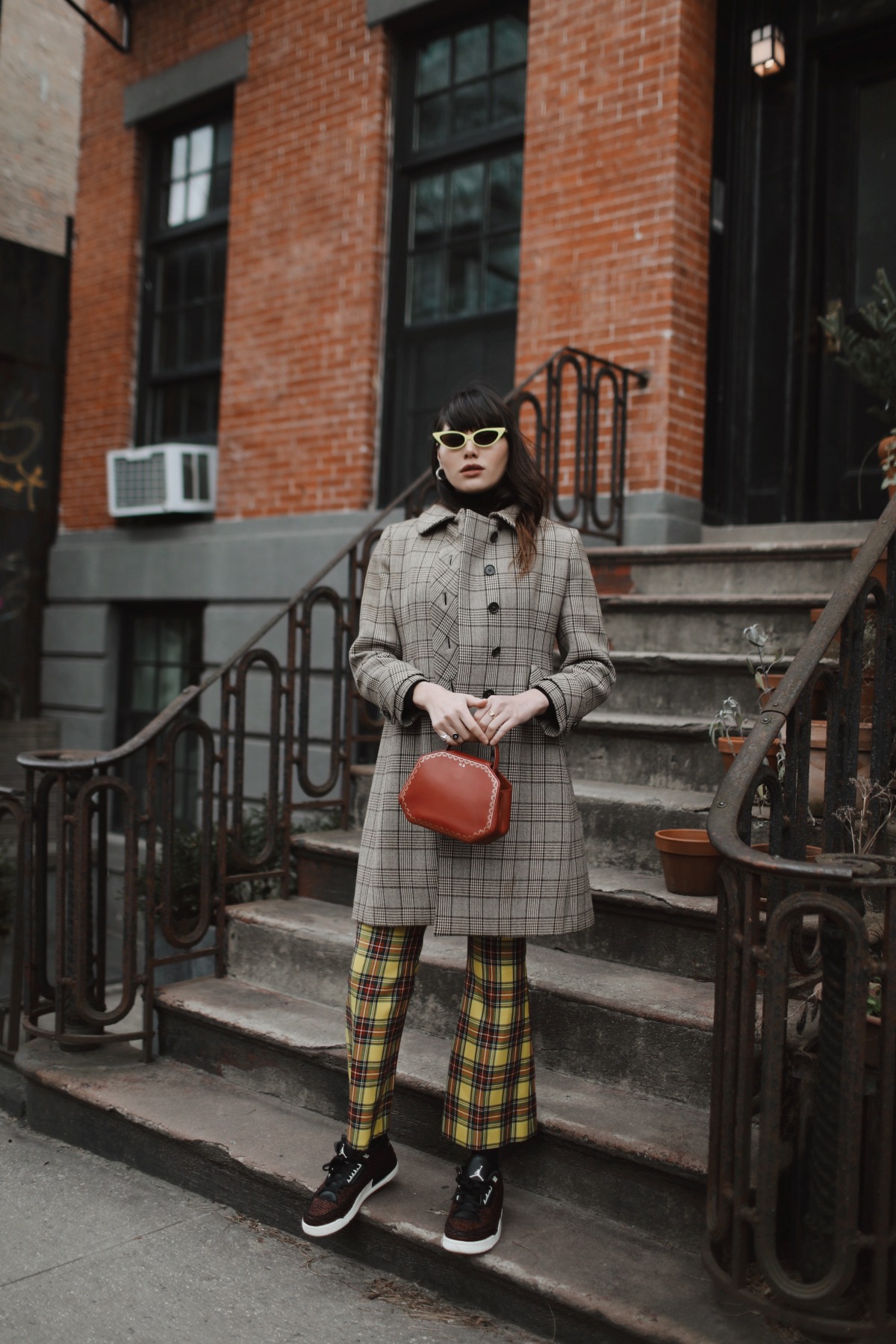 Handbag: Cartier. Coat: Vintage. Sunglasses: Poppy Lissiman. Sneakers: Nike x Vogue. Pant: PushButton. Rings: Eyland.
It officially has a name, the iconic Cartier bag is now called the Guirlande. Delicate, and oh, so gorgeous. It will forever remind me of Paris. Remember the time it was hand delivered by a handsome Cartier courier at my hotel room at the Crillon? The wow factor is still there. The Guirlande is a perfect pop against an eclectic mix of plaid and a little tweed on my Nike x Vogue Jordan sneakers. With plaids, it's all about finding the right colors when it comes to eclectic pairings. This mix of grey, yellow, and red just worked! I am finally back in full NYC work mode after a really long few weeks in my other hometown of Los Angeles. I just wrapped up a brand new Suarez Sisters campaign shoot and besides that, I'm running around to meetings bundled up in my heaviest of coats over long johns and heat tech. With the NYC weather, I've become a pro at experimenting with layers and colors and fabrics! The more the merrier. Layer me up!
January is off to a fabulous start. I still have that excitement and fresh mentality of planning for a brand new year on a positive note. My family's been in town this week and it's amazing having the whole clan here to really be my sidekicks as I organize and settle back in! There is always so much to do, and so little time! Sometimes you just need a few extra hands to make some magic. And believe me, there's so much magic to come.