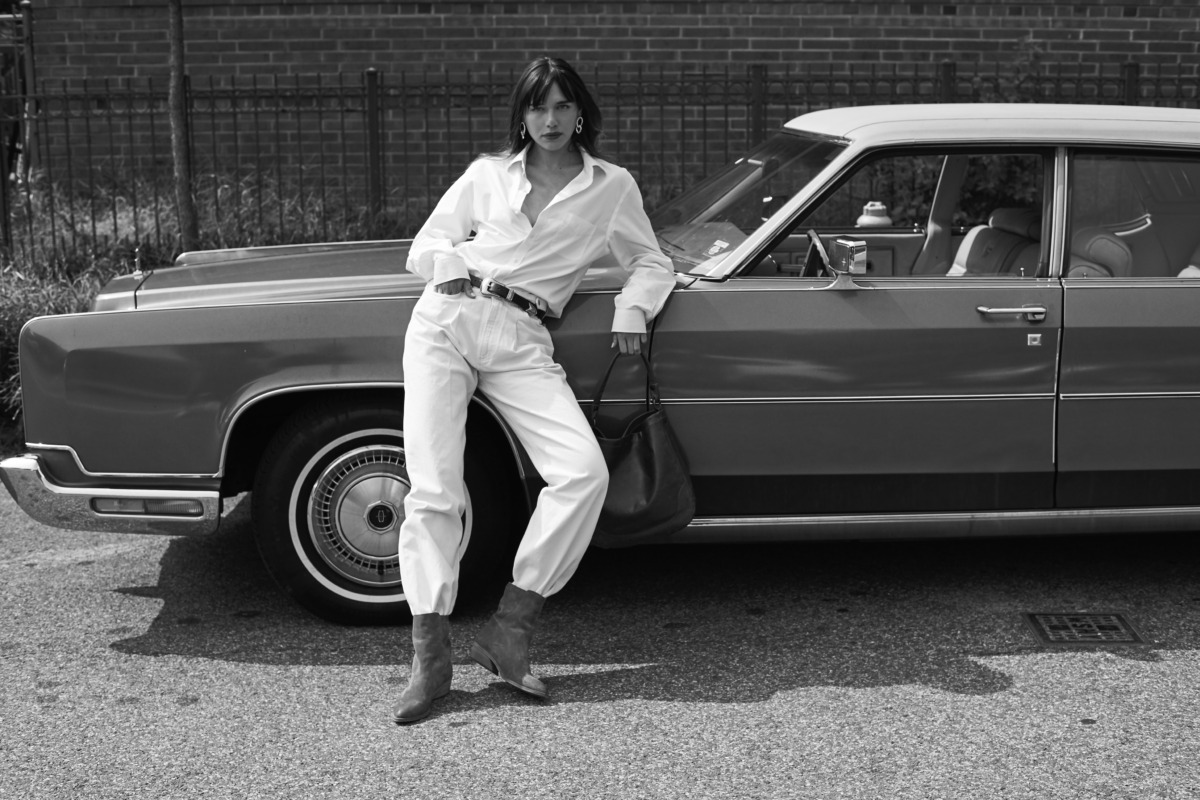 // FRYE Fall 2020 ad campaign//
Photographed by Robert Nethery.
My FRYE Fall 2020 campaign just launched this week and I am super excited. You know how much I have worn my FRYE harness boots. Lived in completely from the deserts of California to the cobblestone streets of Brooklyn. It's amazing to be their face this season. Shot close to home in Fort Greene, Brooklyn, we styled my favorite pairs of rugged boots with classic 90's simplicity. Turtlenecks…boxy jackets…little to no makeup. It's like grabbing your boyfriend's clothing, giving your hair a shake, and leaving the house on a chilly NYC day. I love tucking in a slouchy jean into an ankle boot or pairing a tall boot with a high waisted legging and menswear shirt. Easy. I will take this beautiful vintage car around Brooklyn to play in the park any day of the week. I hope you love this very beautiful and candid campaign. I think you will love it even more because it is a project with integrity that is working on giving back to our communities.
For every Made in the USA boot purchased in the month of October, FRYE will donate $10 to Feeding America. Just $1 can provide enough food and groceries to provide 10 meals to those in need. Help us reach the goal of providing 3 million meals!
Thank you FRYE for always being an amazing partner with a purpose.