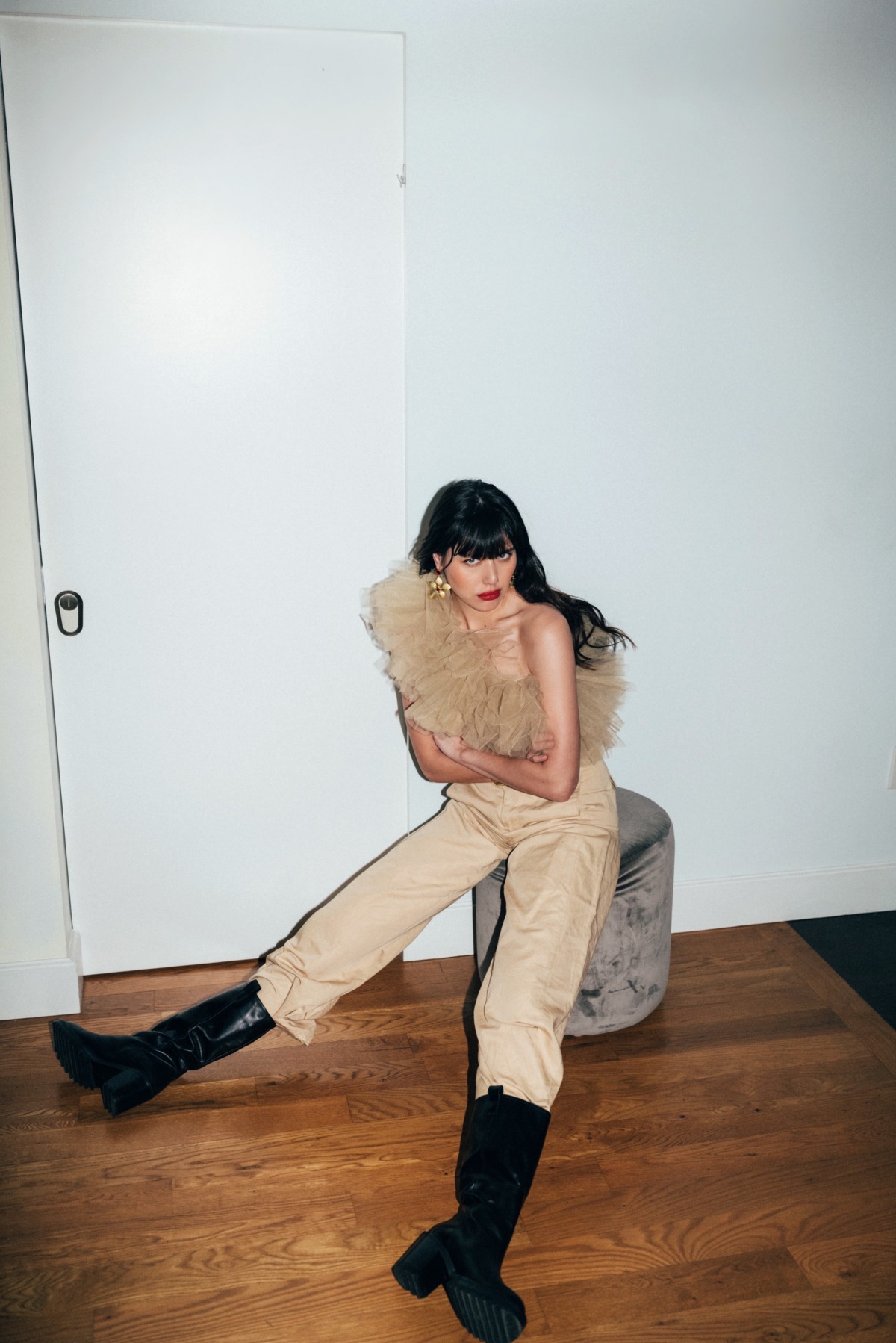 // Tamara Mellon boots, Gypseye earrings, H&M Conscious Exclusive top, Frame denim trousers //
In these uncertain times, it feels good to spread a little love. I teamed up with Tamara Mellon to give away a few pairs of shoes to my readers and their loved ones. Community has a new meaning to me. It simply means to spread love. Community is a discussion. It is a time to listen, learn, and most importantly, give. Even if all the giving you can do is share a smile, or sweet text message. That is more than enough.
These are what I like to call my "tough girl" boots. They're bold and definitely something to turn heads the moment you walk into a room. Now more than ever, I feel the need to be tough, like my beautiful city of New York. Tough means standing together and helping those that need it most. These are power boots, paired with something sweet, like a romantic tulle top, gold earring, and red lip. Strong and sweet. These truly are the greatest parts of being a woman.