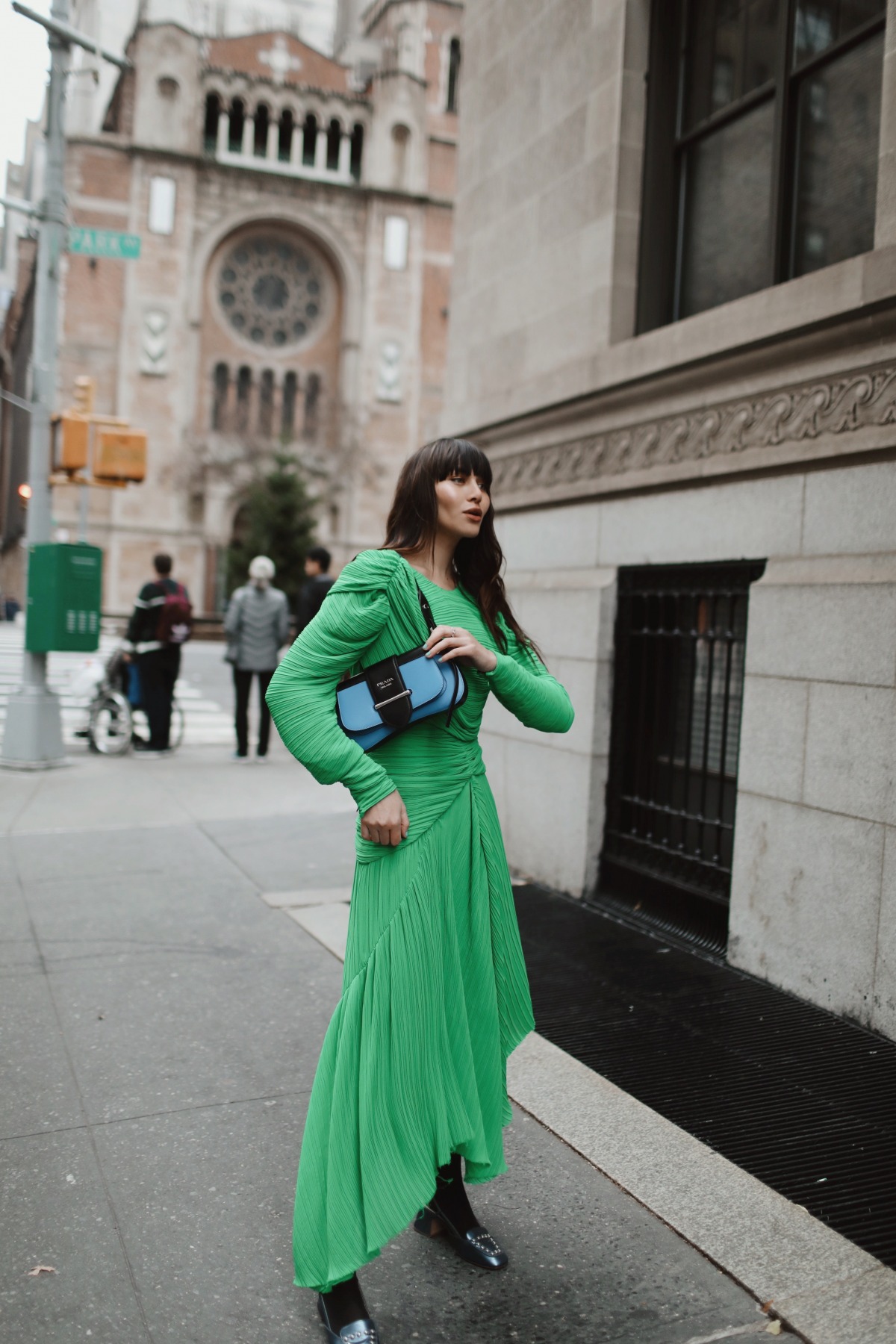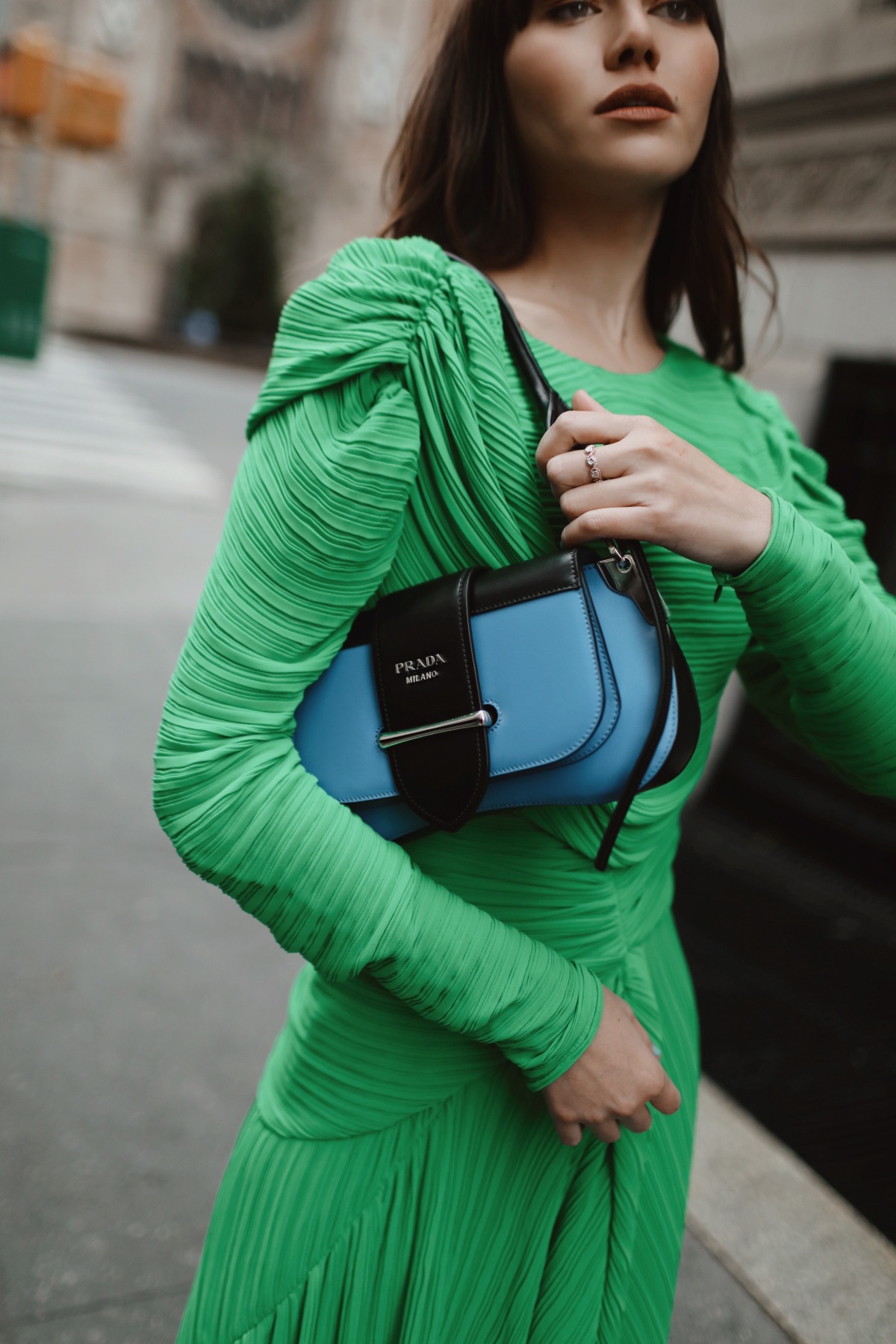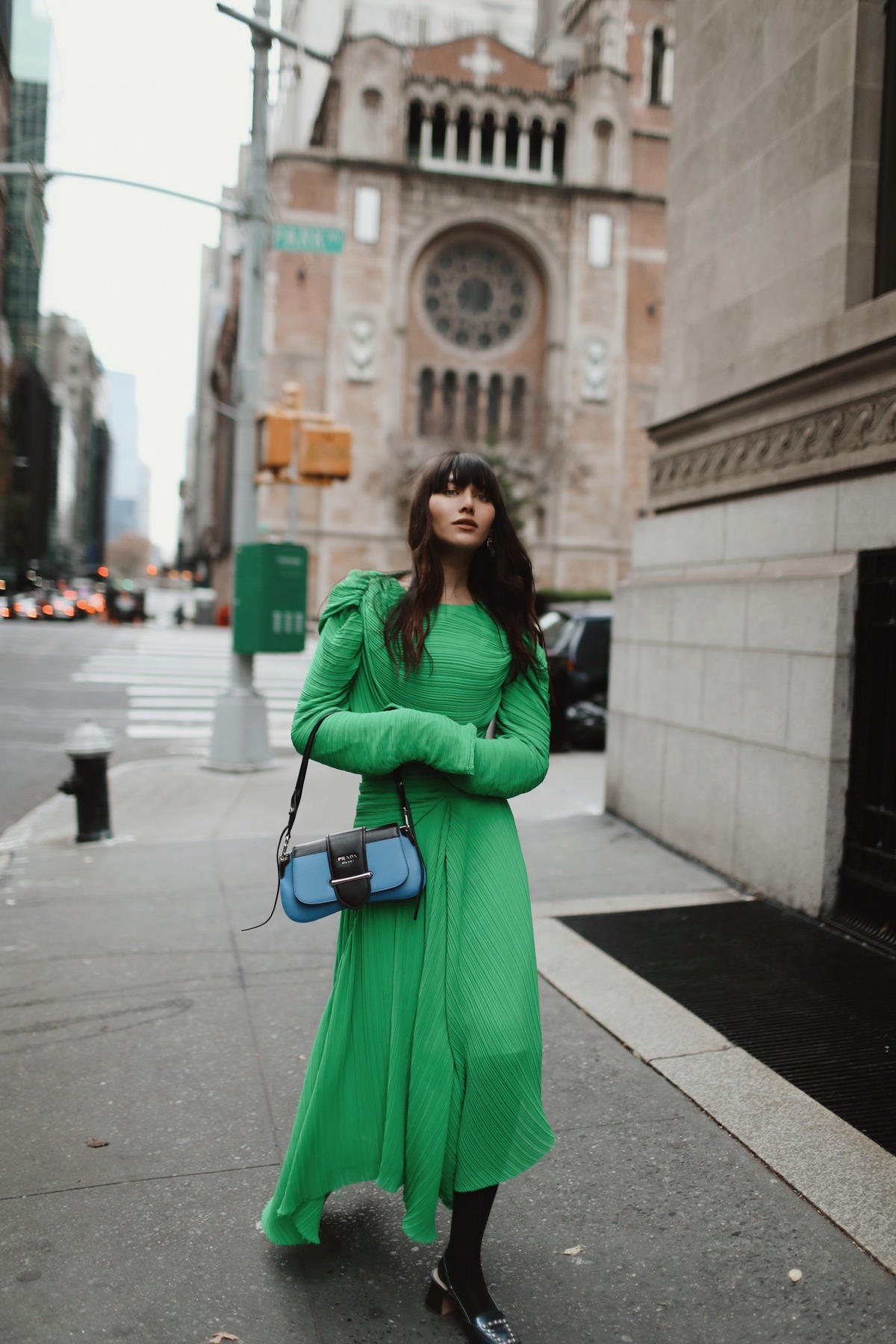 Dress: Preen. Handbag: Prada. Shoes: Coach (few seasons ago). Ring: Olivia Burton London.
It is pieces like this Preen dress that really excite me. Exaggerated shoulders. Unexpected colors. I could go on and on and dissect this one incredible piece because I just love it so much. Oh, and catch a glimpse at my newest obsession, the Prada Sidonie handbag. See below for all the colors it comes in! I got to really paint Manhattan blue and green on this very gloomy day just before it began to rain. These two luxurious statement pieces just work. Preen and Prada. Those are certainly my two favorite P's.
So far, I have been spending a lot more time in NYC. It has allowed me to be super productive. Winter hibernation is the perfect time to cook up new ideas and really visualize what I want my new year to be like.  It's so important to take moments for yourself, to wrap your head around goals and aspirations. And believe me, I have plenty. There will always be that constant need to continue to create meaningful and thoughtful content, just on to the next level. I've just wrapped up some really amazing projects this month, with exciting new work on the horizon that I'll be documenting on here every week. Spending all of this extra time in NYC has allowed me to focus and re-center. It's allowed me make my house feel more like a home. It's allowed me to tap into the things that move me like creating short fashion films and singing and dancing and discovering new ways to express myself. I'm certainly using this time in the Big Apple to do what fuels me before I have to pack up again and fly to another destination for work. And being somewhat of a homebody in my own bustling city is exactly what I needed right before a very hectic fashion month. And boy oh boy, am I excited for another inspiring NYFW. This season, you'll see me in a lot of color. Bold shoulders, loads of plaids, and statement dresses! I think everyone is going to be ready to party after this short winter hibernation.