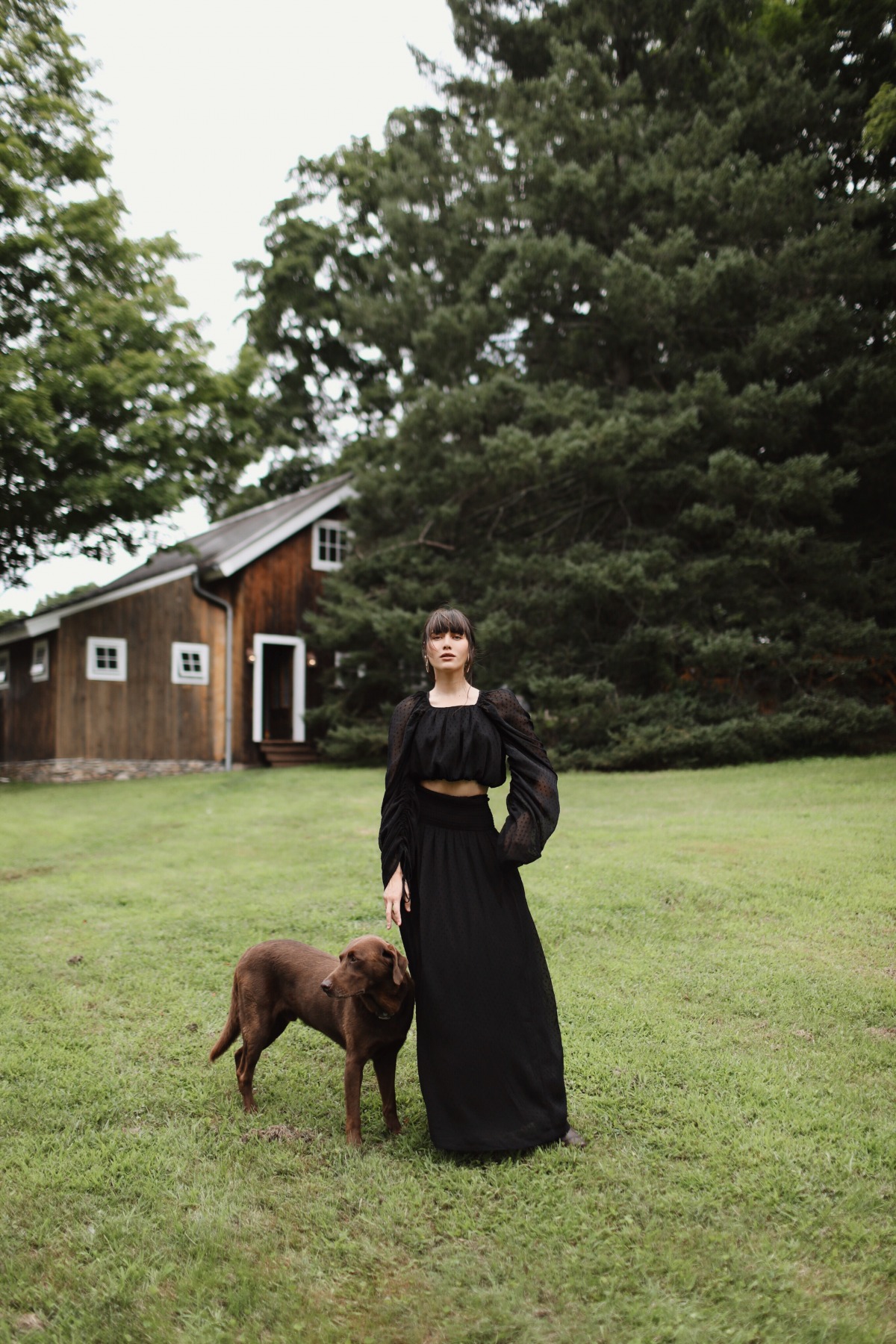 *** UPDATE 9/12: My collection is now LIVE and SHOPPABLE at Macy's! ***
THE BIG REVEAL: you can shop my collection at MACY'S!!
My collection, INSPR-D by NATALIE OFF DUTY, will be available exclusively at Macy's online on Wednesday, the 12th and in-store on Friday, the 15th!! Only 2 more days until you can shop it!
It's also completely Limited-Edition! Mark your calendars to be the first to get your hands on it on Wednesday.
I've been working on this collection all summer long and to see it come alive at Macy's is truly a dream come true. I'm so grateful for all of your love and support and excitement! I've been lucky with such an incredible team, INSPR pronounced "inspire", who made my visions a reality. Joanna and Chantel, founders of INSPR focus on inclusivity and sustainability with sizing from 0-18, an average retail under $100, and an ethical manufacturing process. Macy's, America's top department store, was the perfect fit. Not only are they also based right here in NYC with us, but they value the same things we do like beautiful high quality products at an accessible price point. With the entire process from design to production, I was fully hands on. From picking fabrics, creating a my dream color story, and directing our beautiful in-store campaign photo and video shoot. The best part of all is that I got to work and involve everyone I love on this project. My sister, Dylana, photographed this campaign while my boyfriend and my sister's husband produced and edited our campaign film. More on that to come this week.
I designed my collections with the "everyday muse" in mind. It's made for women looking to stand out, but wearable enough and accessible enough for the everyday. When I think of a muse, I think of someone iconic. She is someone I aspire to be. She helps me find my own creativity within. A muse is a woman who stands out from the pack for her individuality. If you look closely, you'll notice each piece has one stand-out detail that has been the epitome of my style since the early NATALIE OFF DUTY days. I'm designing for the woman who lives for the details in life and who is always evolving with her style. This is what makes up my interpretation of OFF DUTY style that I  want to share with you all. They are the looks that make me feel the most comfortable and unique, and are made up with the pieces I go back to over and over again.
My first capsule collection, The Modern Romantic Collection, is for the woman who appreciates little whimsical flares: the ruffle of a sleeve, the ruching of a dress, the tapering of the waist, or a playful print like a polka-dot.
I went with earthy colors as the foundation, but mixed them up with bolder hues hat I am most excited to wear this Fall season, like pink fuchsia and mustard yellow.
I see the modern romantic as someone that appreciates her feminine side and sees a dress as the foundation of her wardrobe. The modern romantic woman embodies the qualities I look for in my everyday muse. I am endlessly inspired by her, and I hope you love my interpretation of who she is.
The collection will be available online worldwide this Wednesday, the 12th, and on the 15th at the following Macy's locations:
Seattle, WA – Alderwood Mall
Las Vegas, NV – Fashion Show Mall
Ft. Lauderdale, FL – Galleria Mall
New York, NY – Herald Square
San Francisco, CA – Hillsdale Mall
Boston, MA – North Shore Mall
San Antonio, TX – North Star Mall
Pittsburgh, PA – Ross Park Mall
Detroit, MI – Twelve Oaks Mall
Orange County, CA – Westminster Mall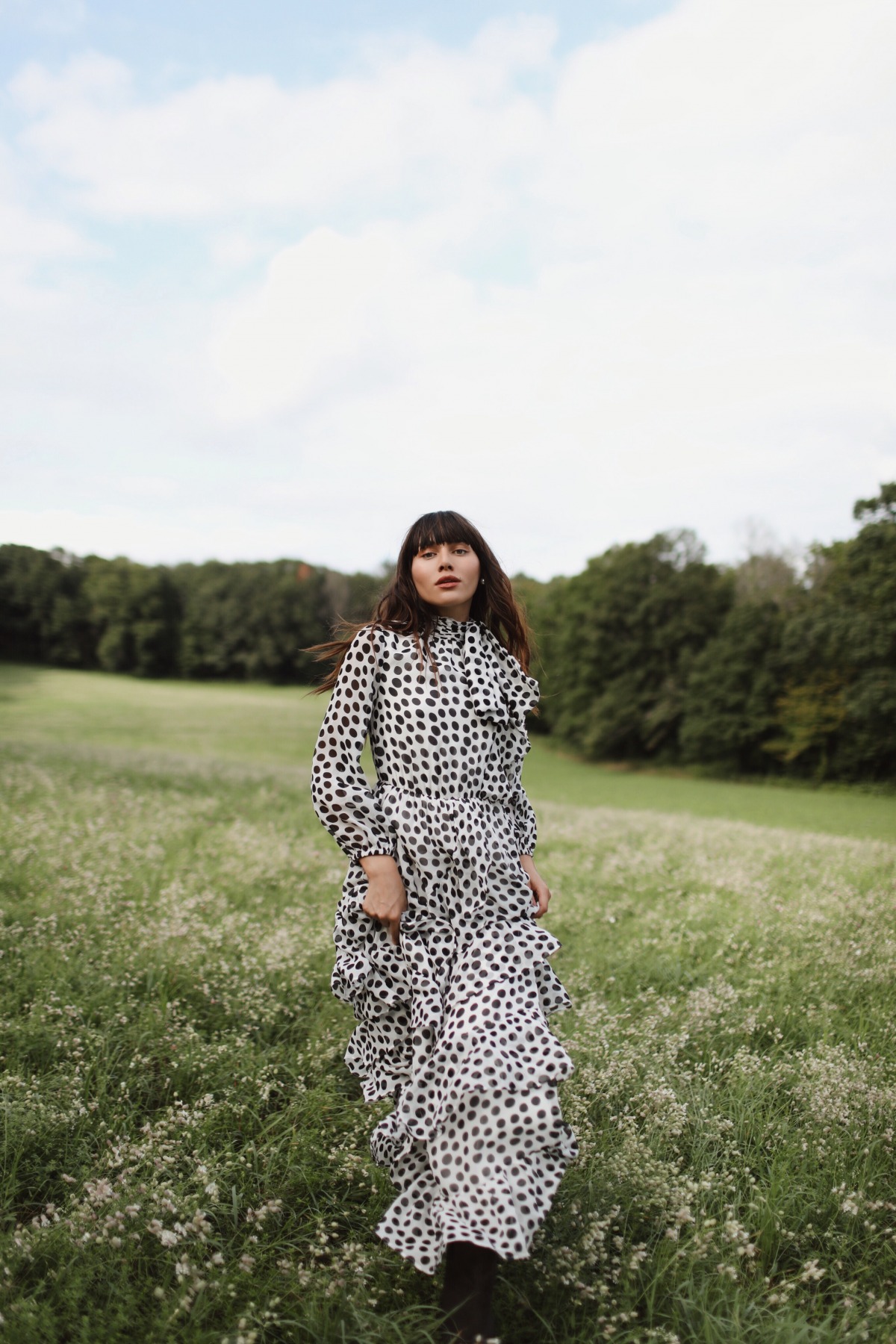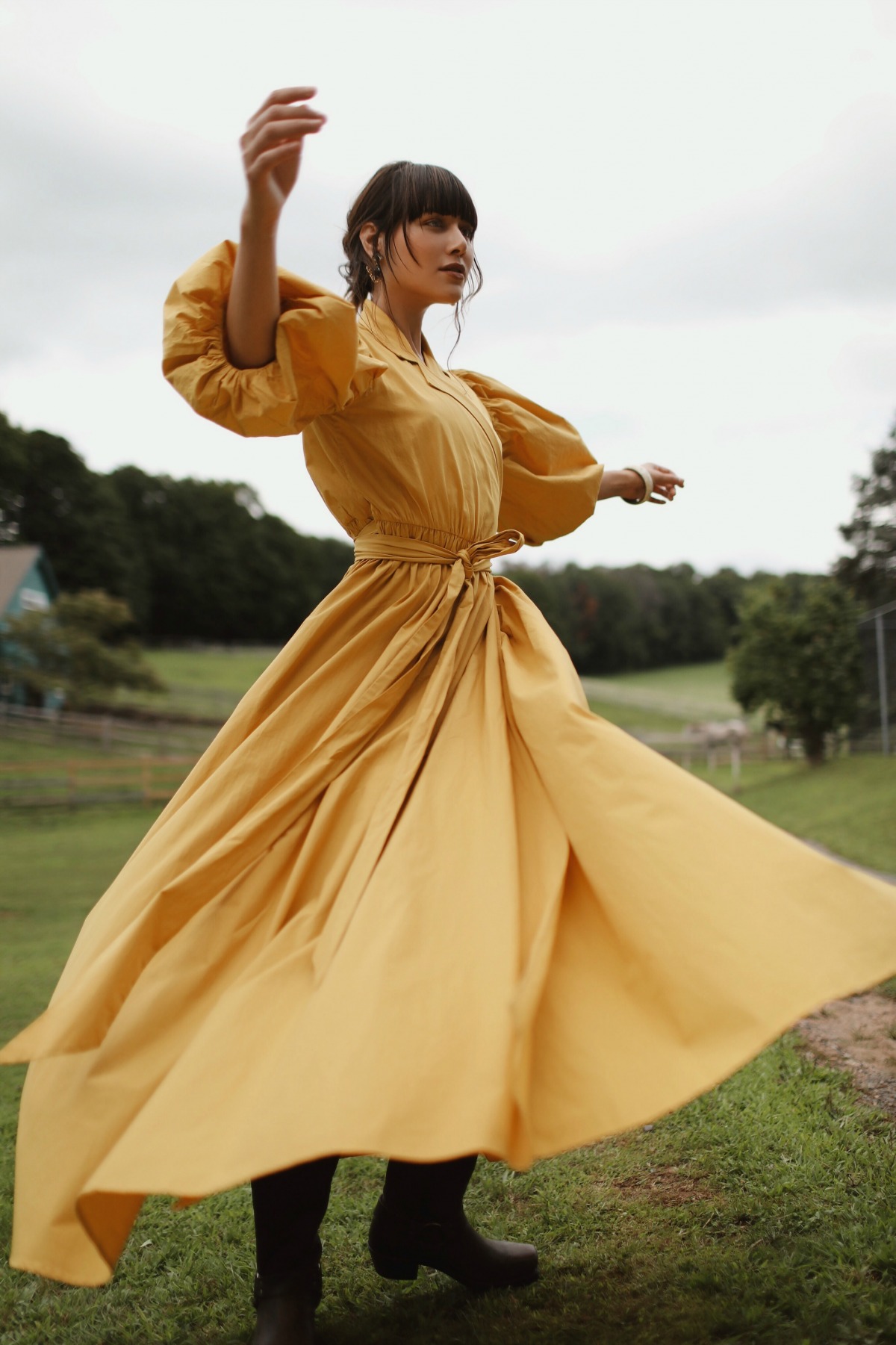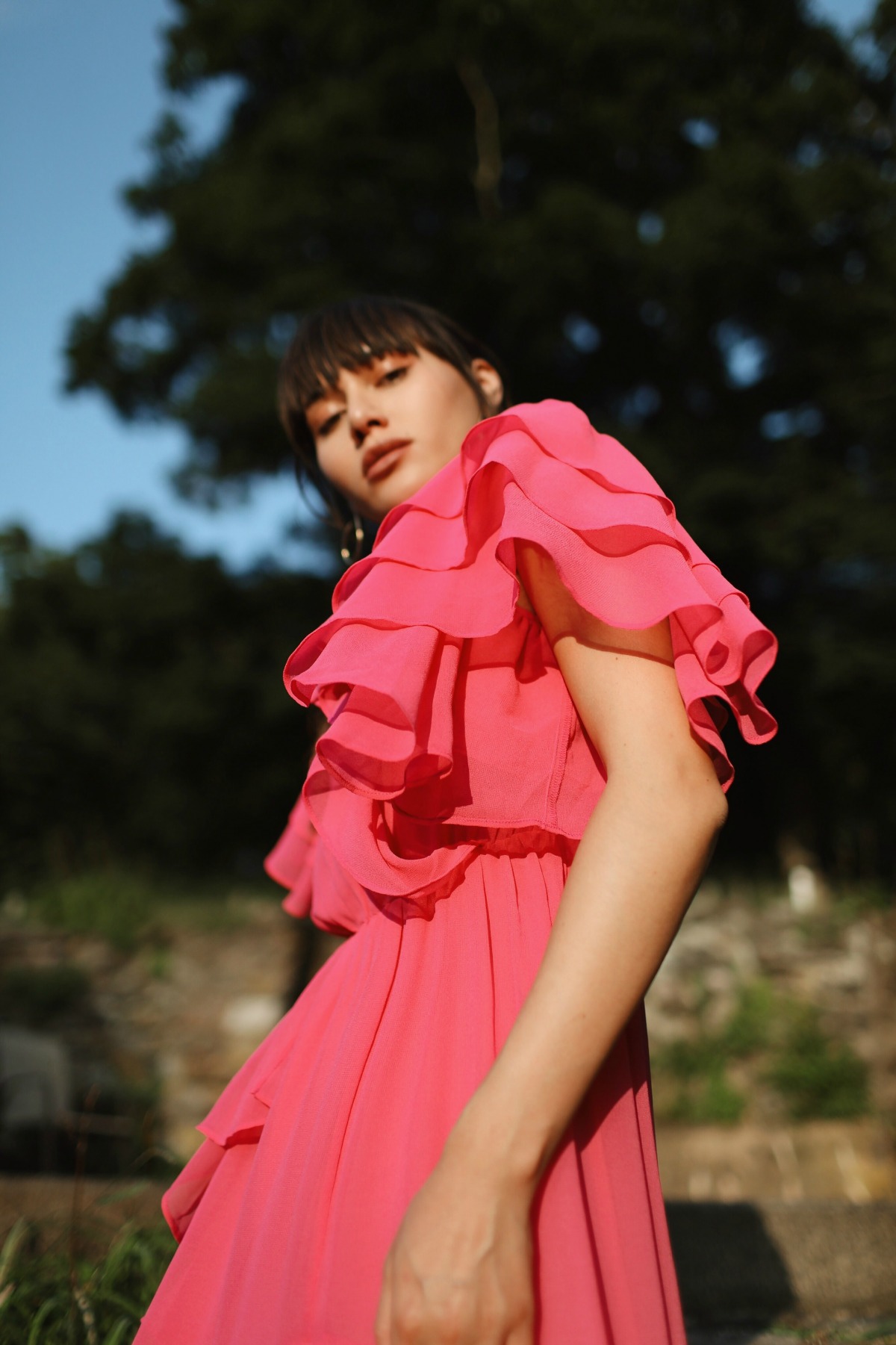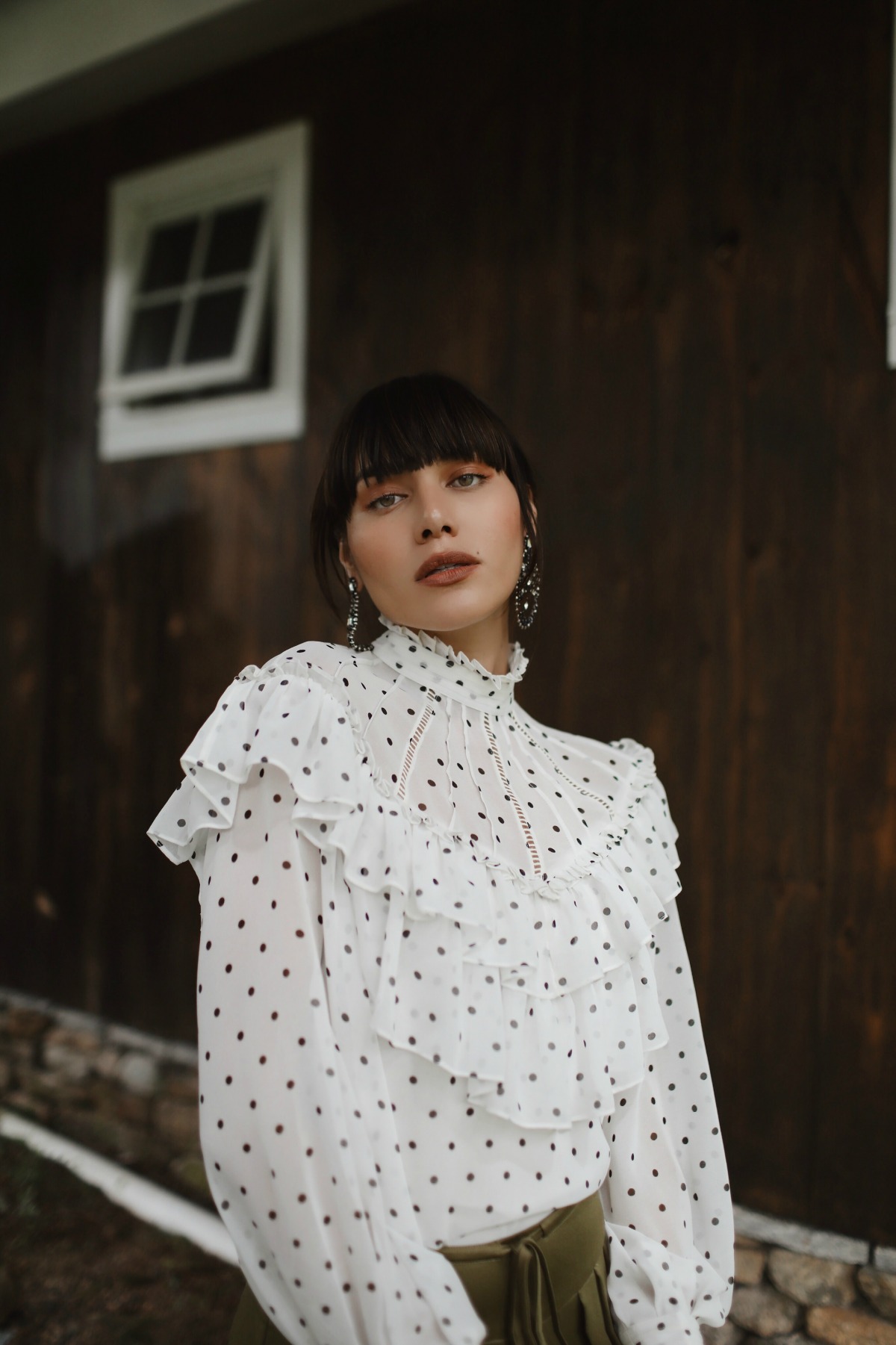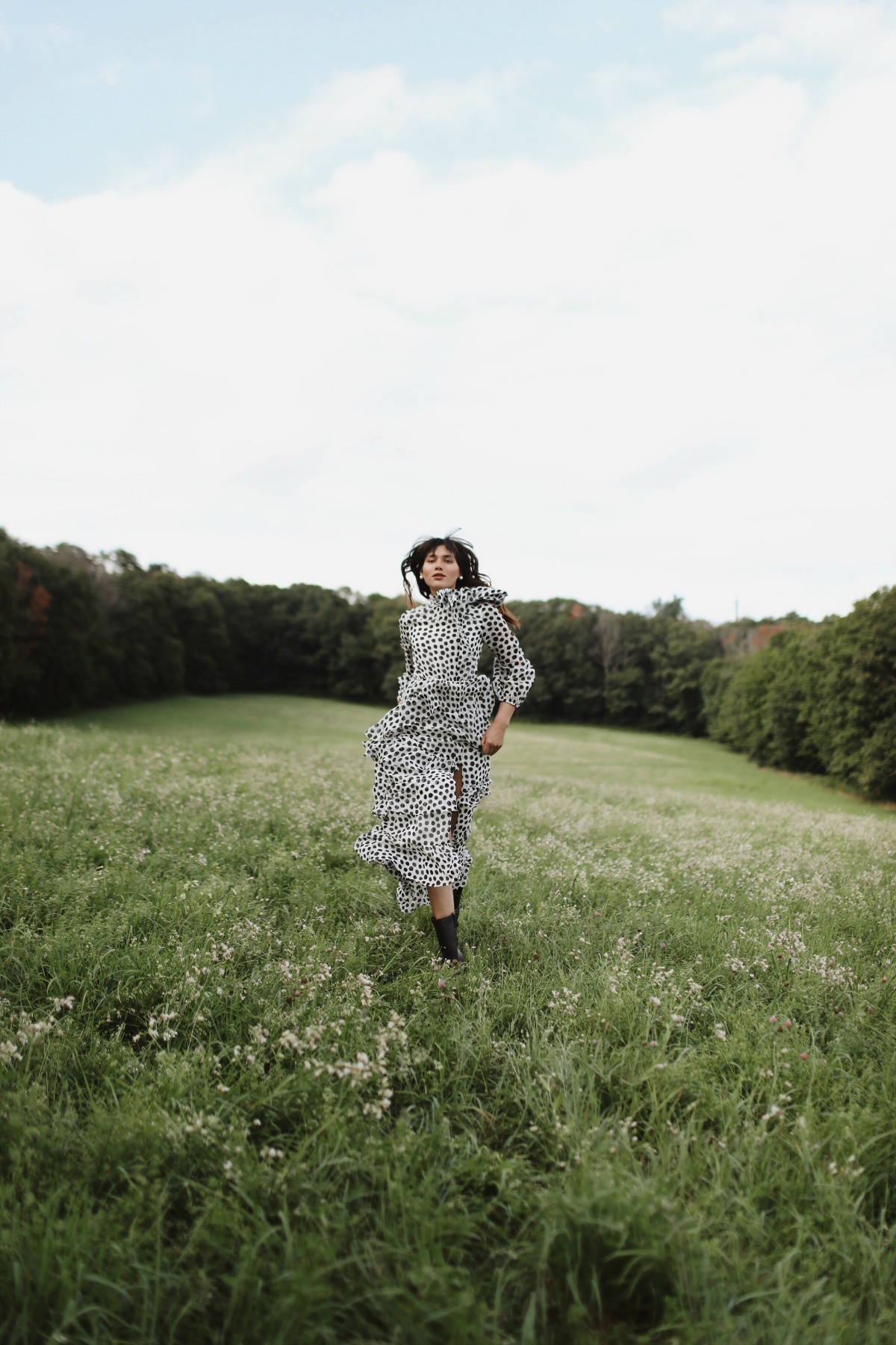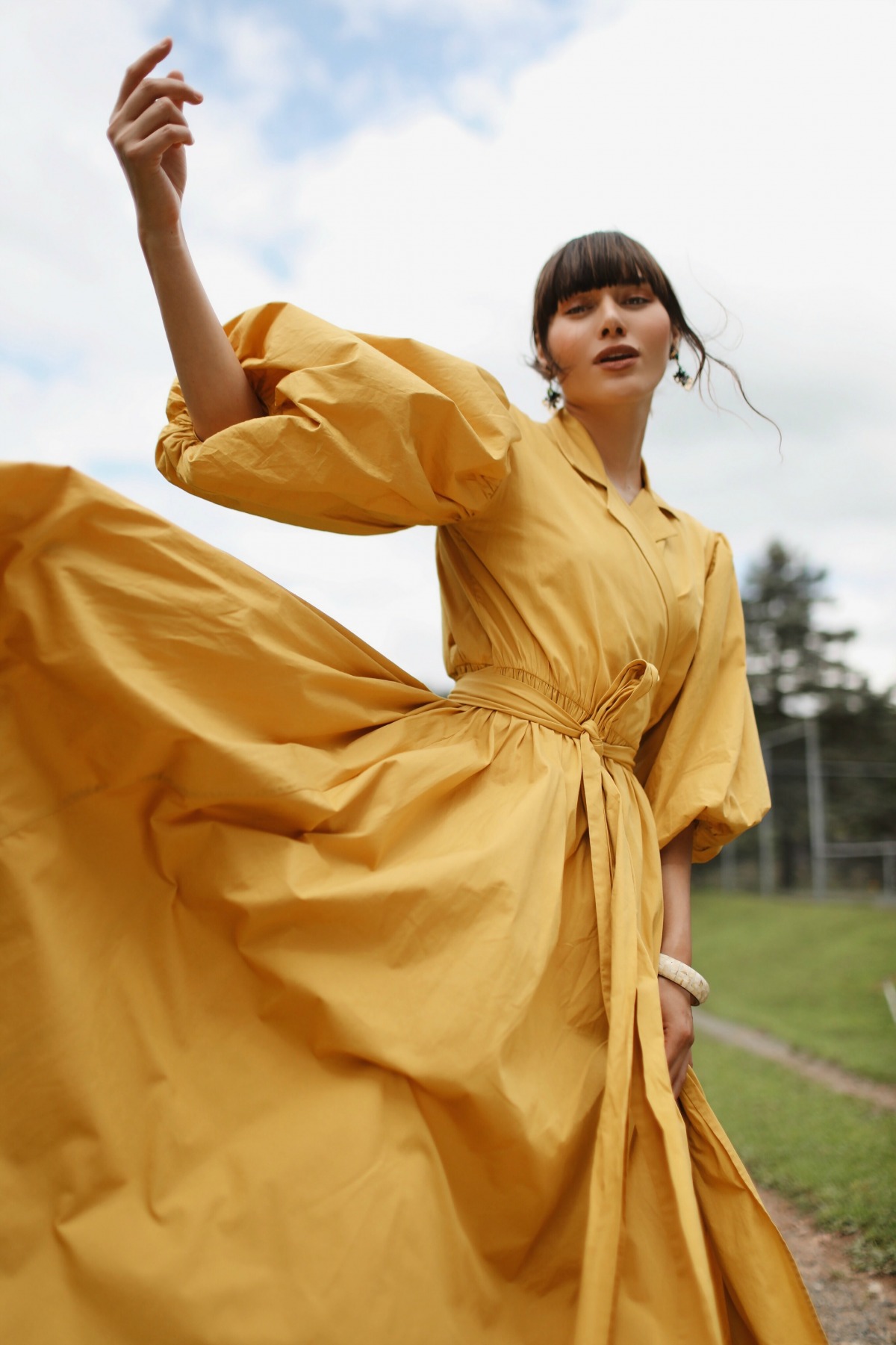 Click to see more from my INSPR-D by NATALIE OFF DUTY campaign photoshoot. I cannot wait to see how you guys style my designs!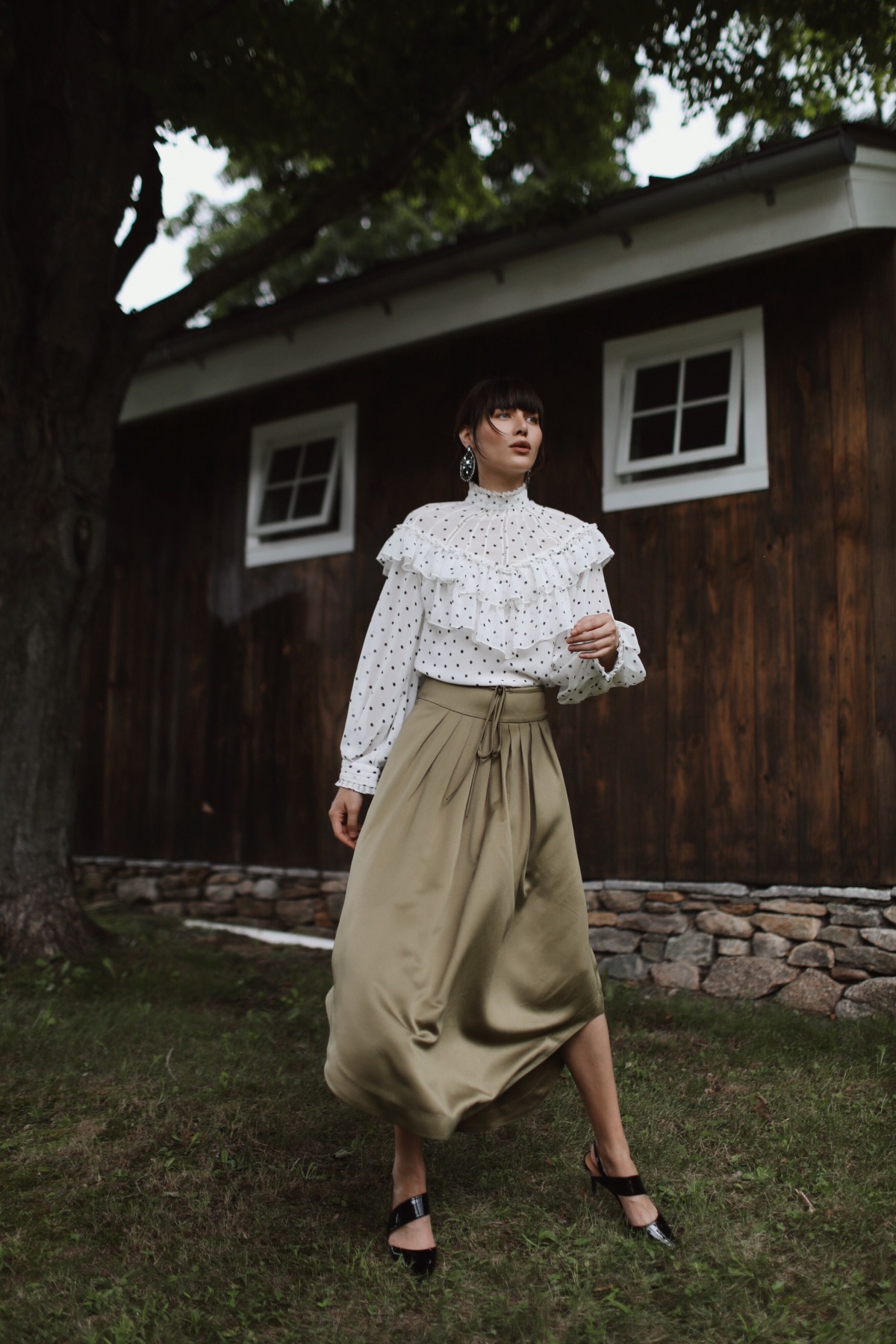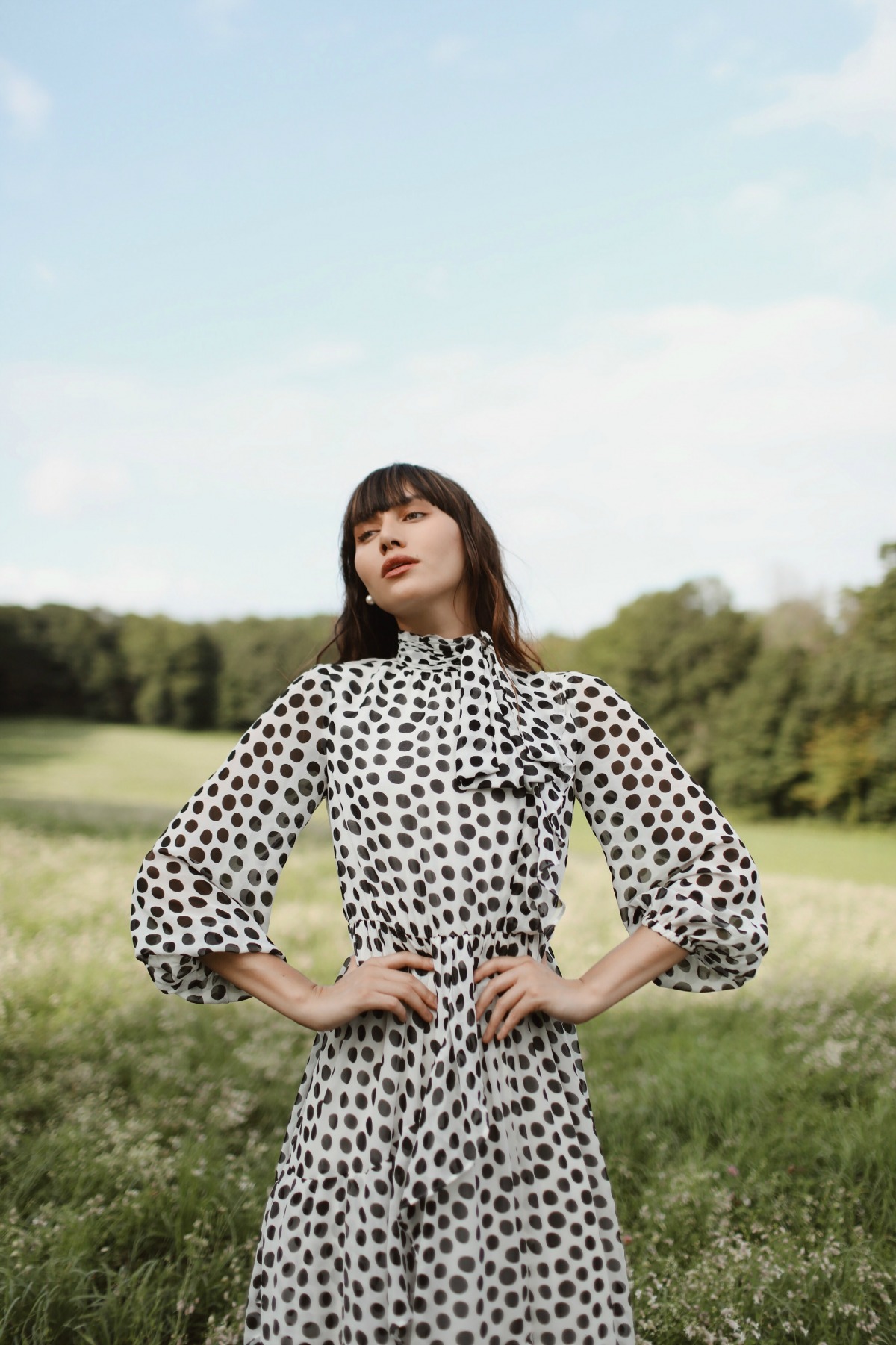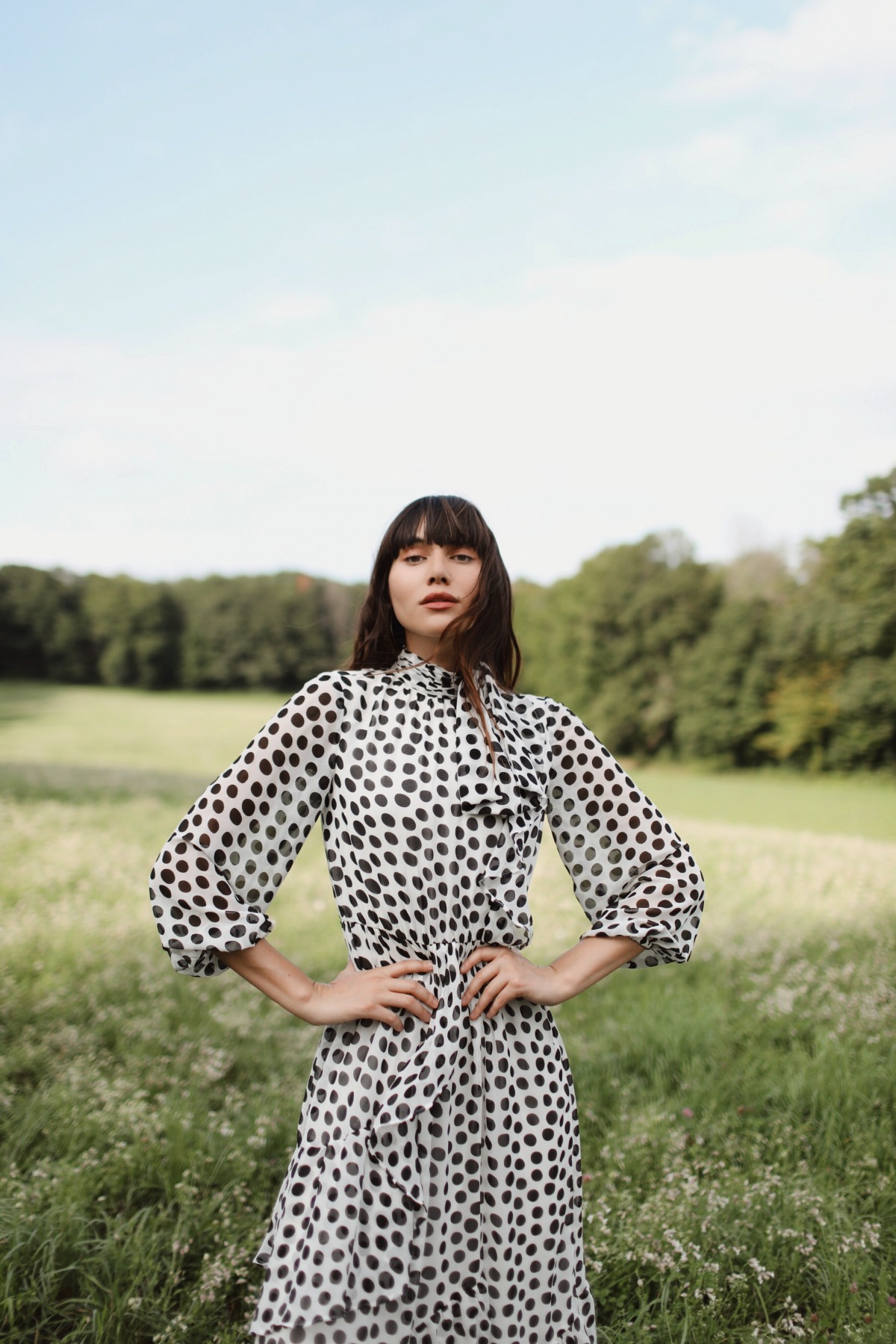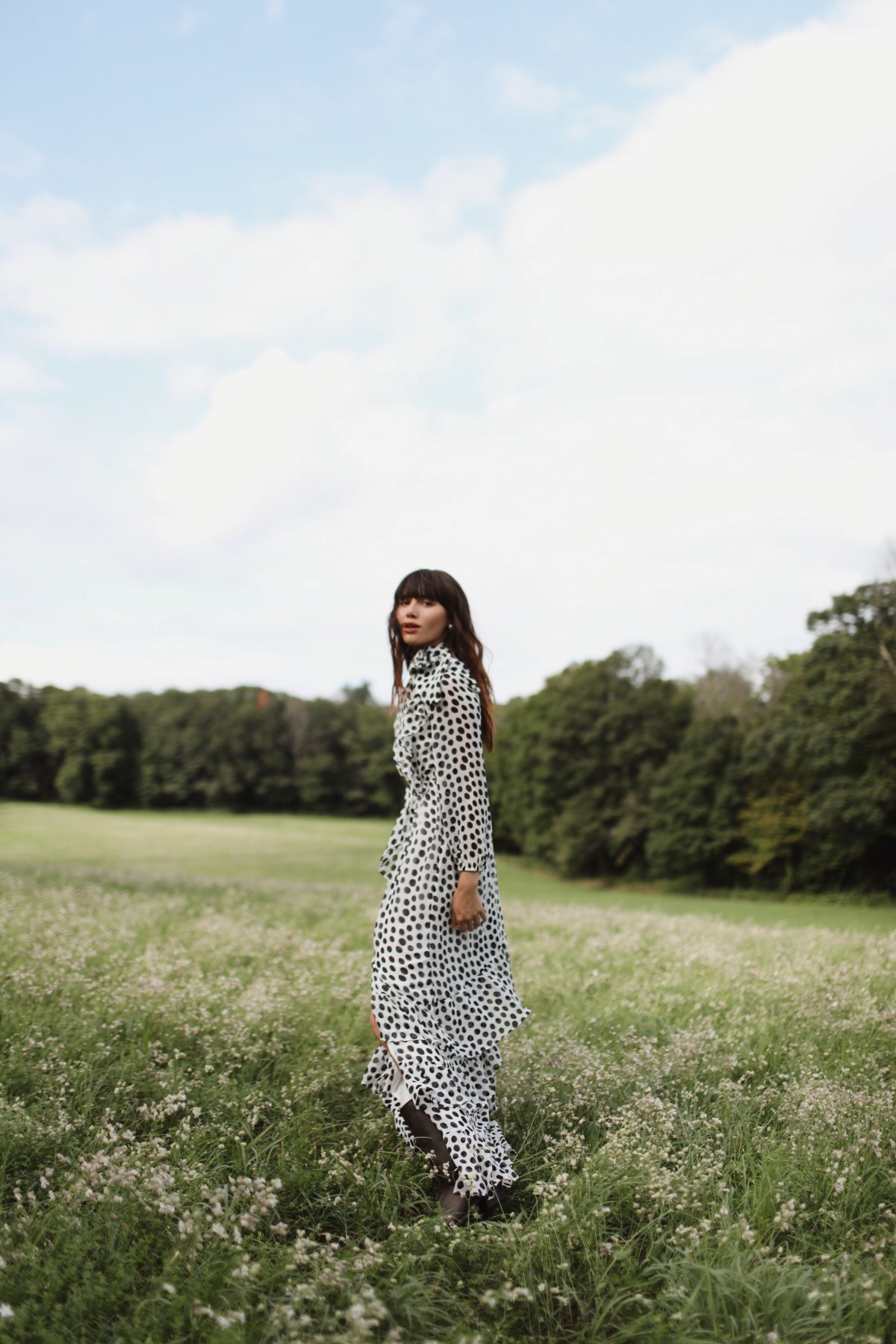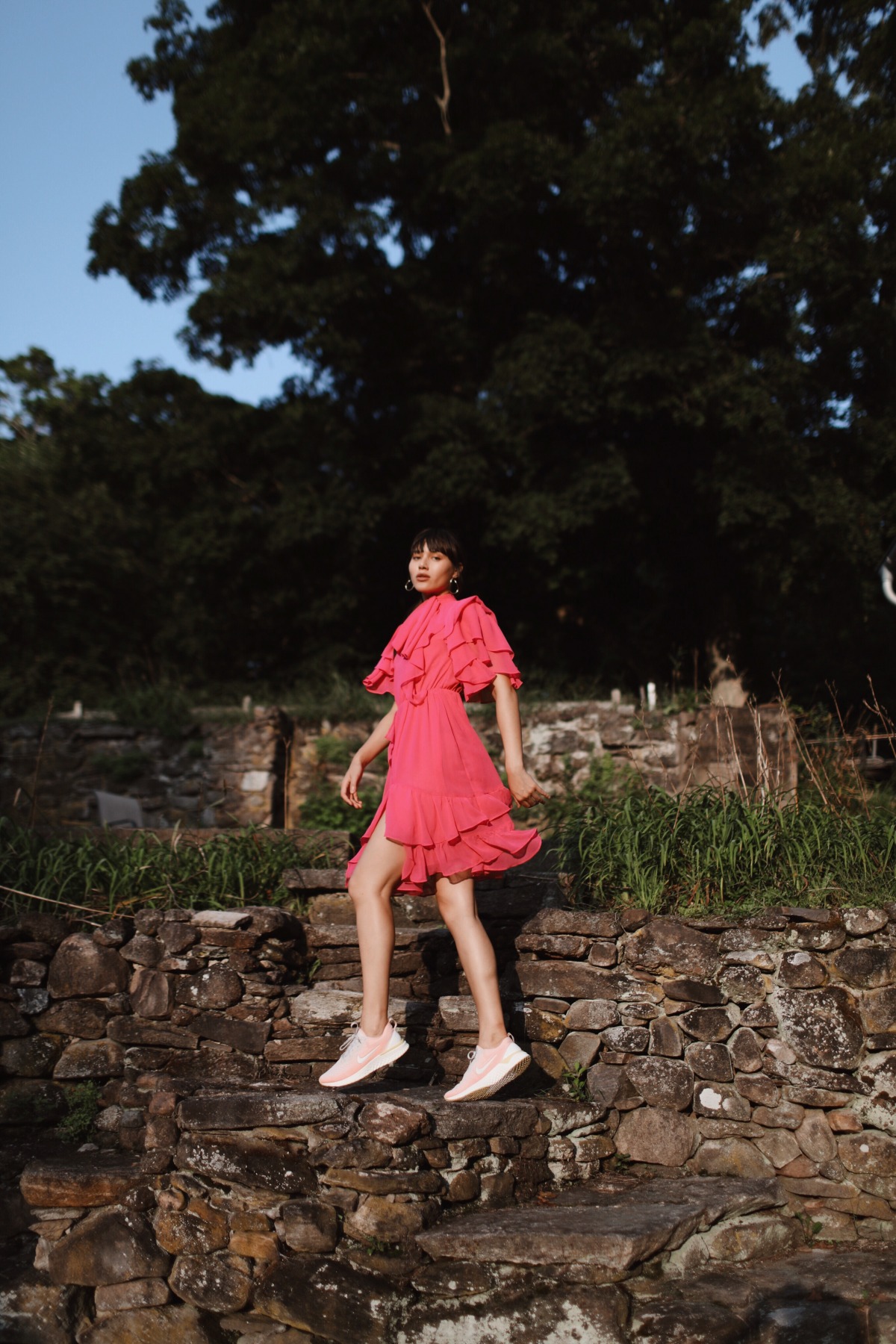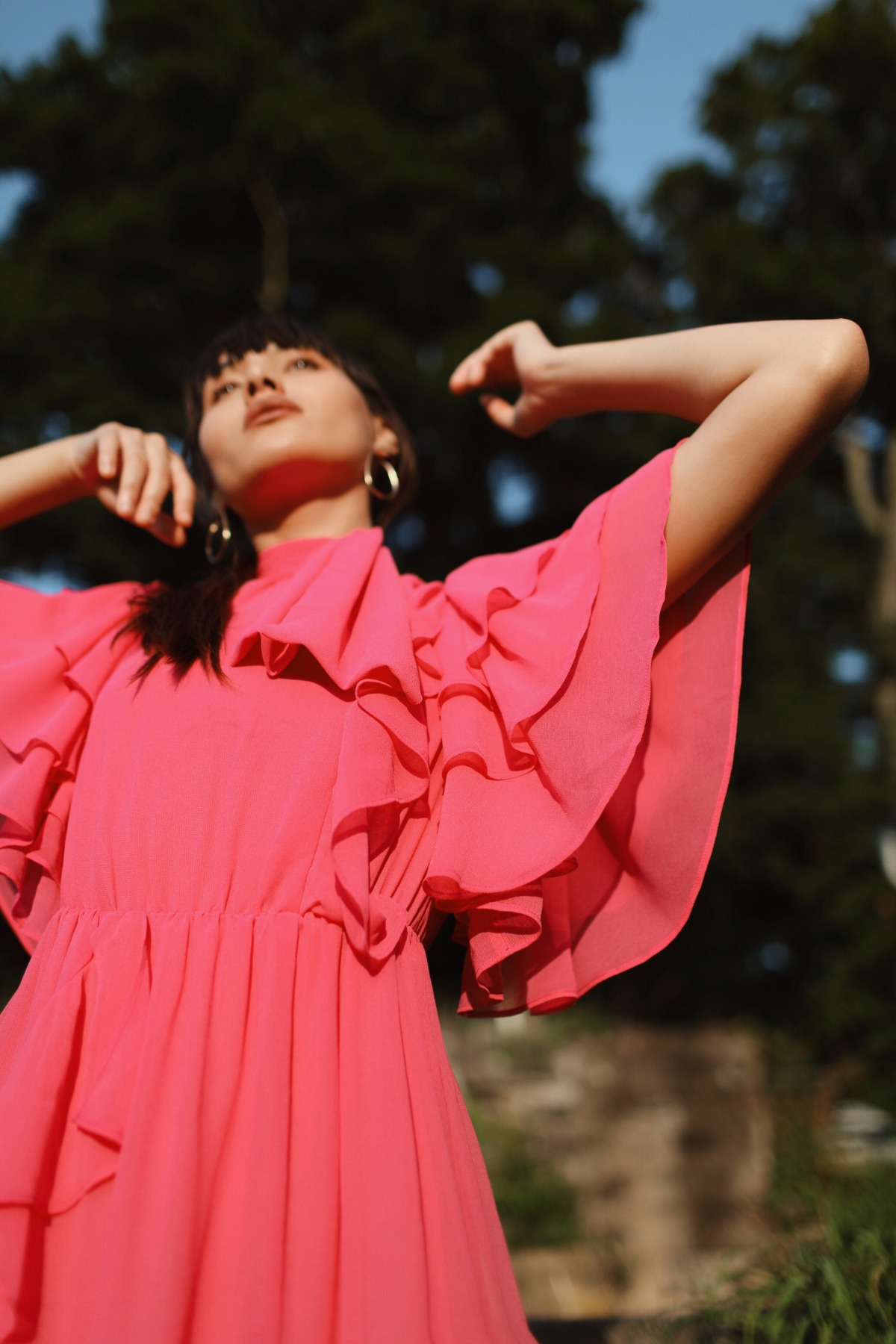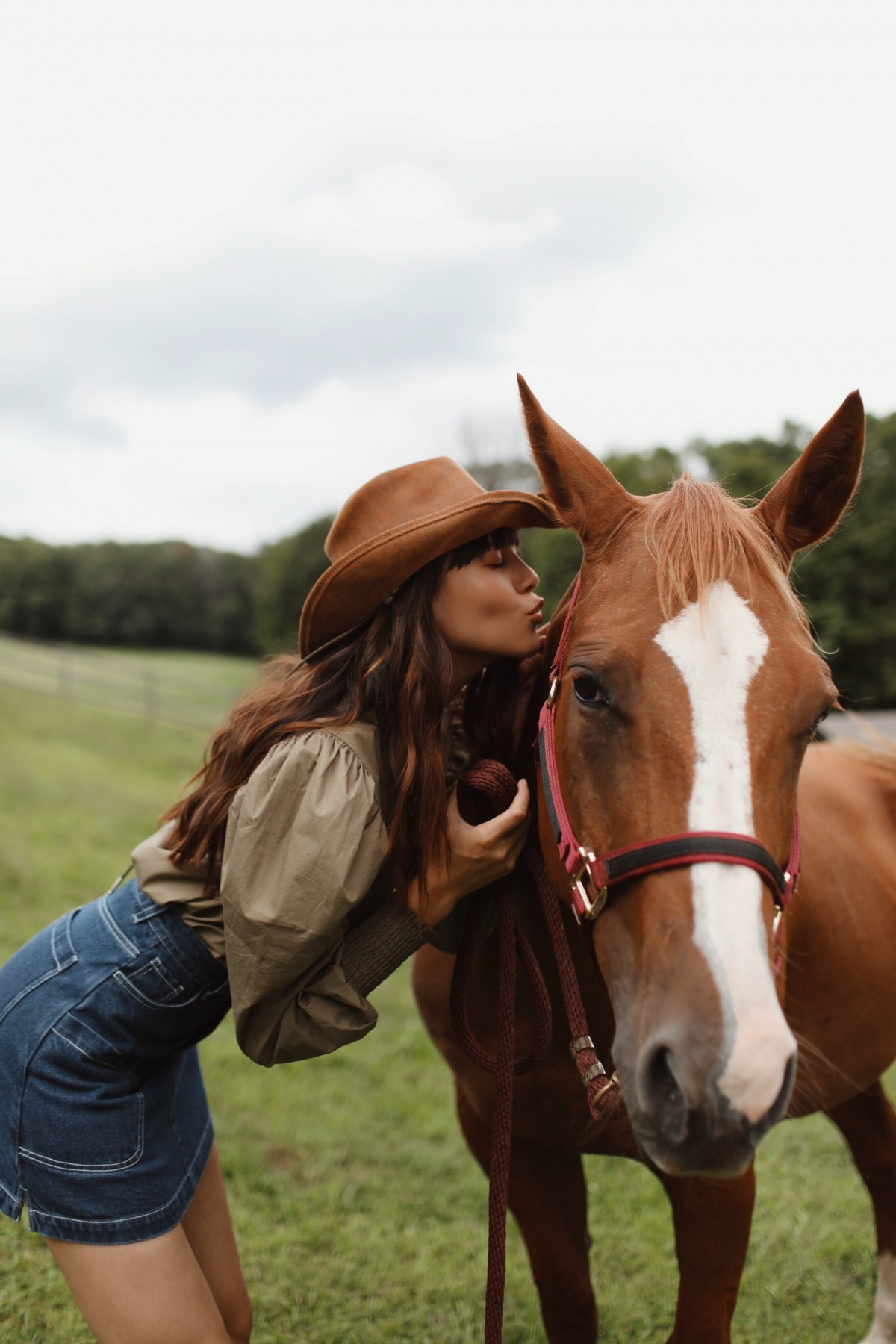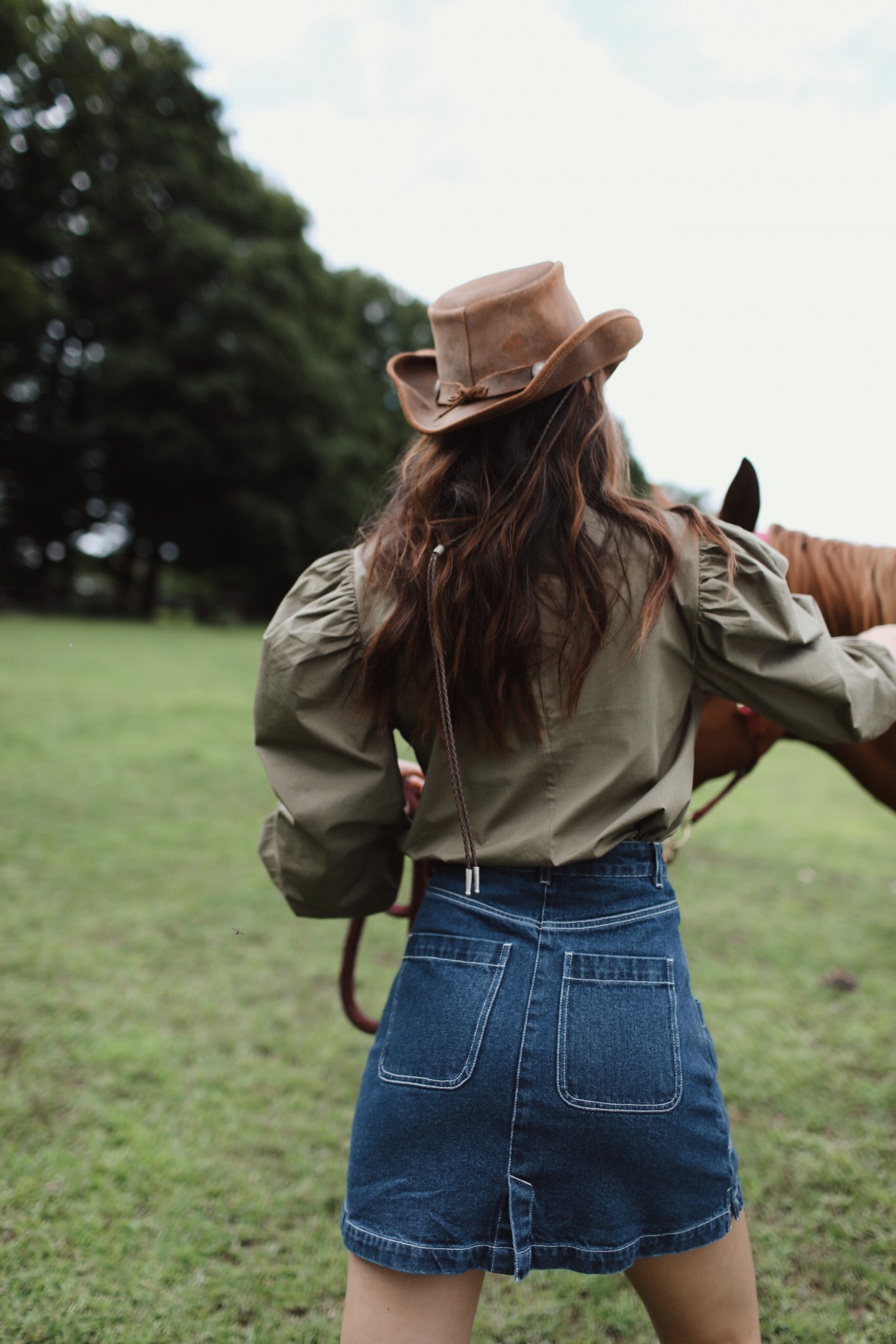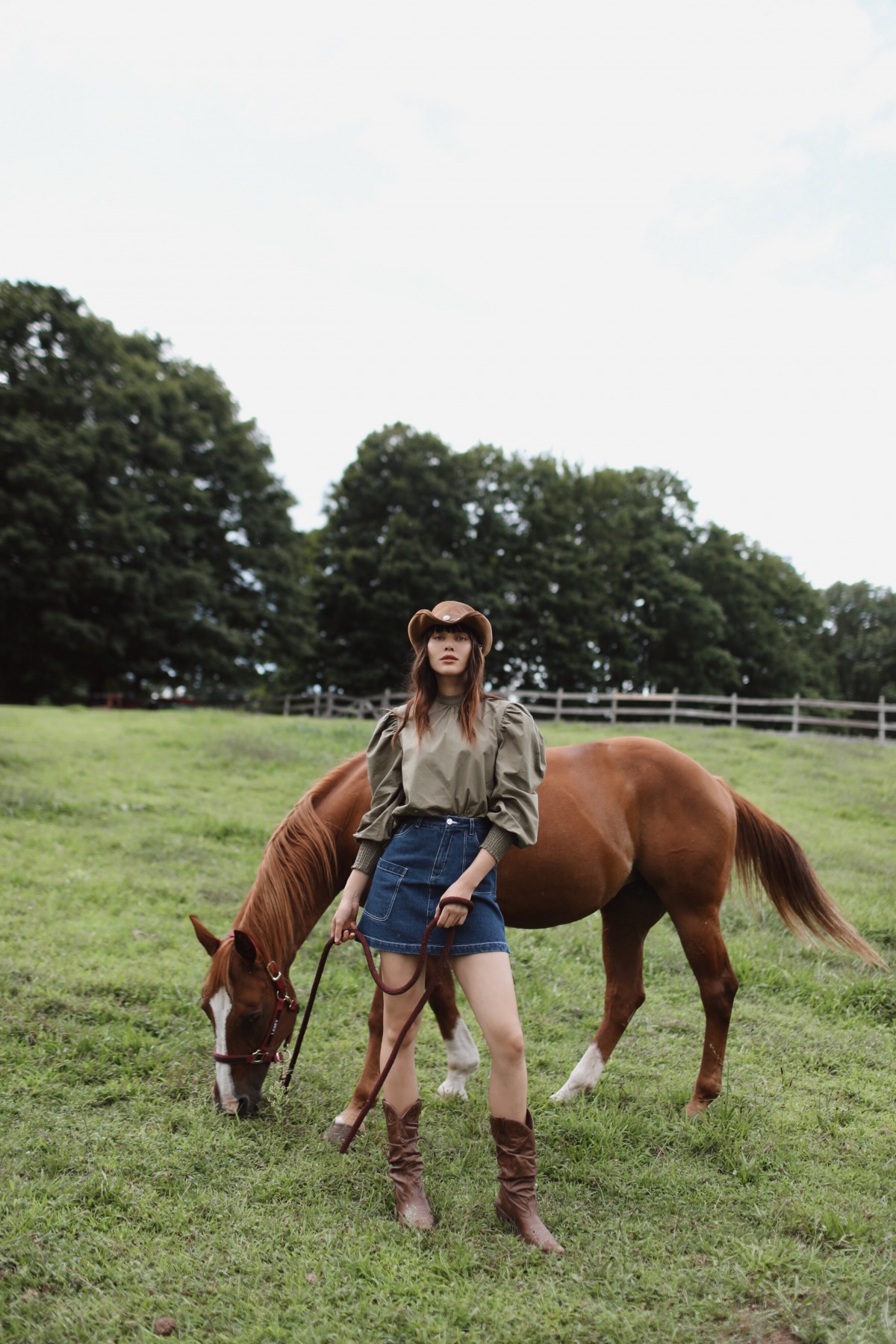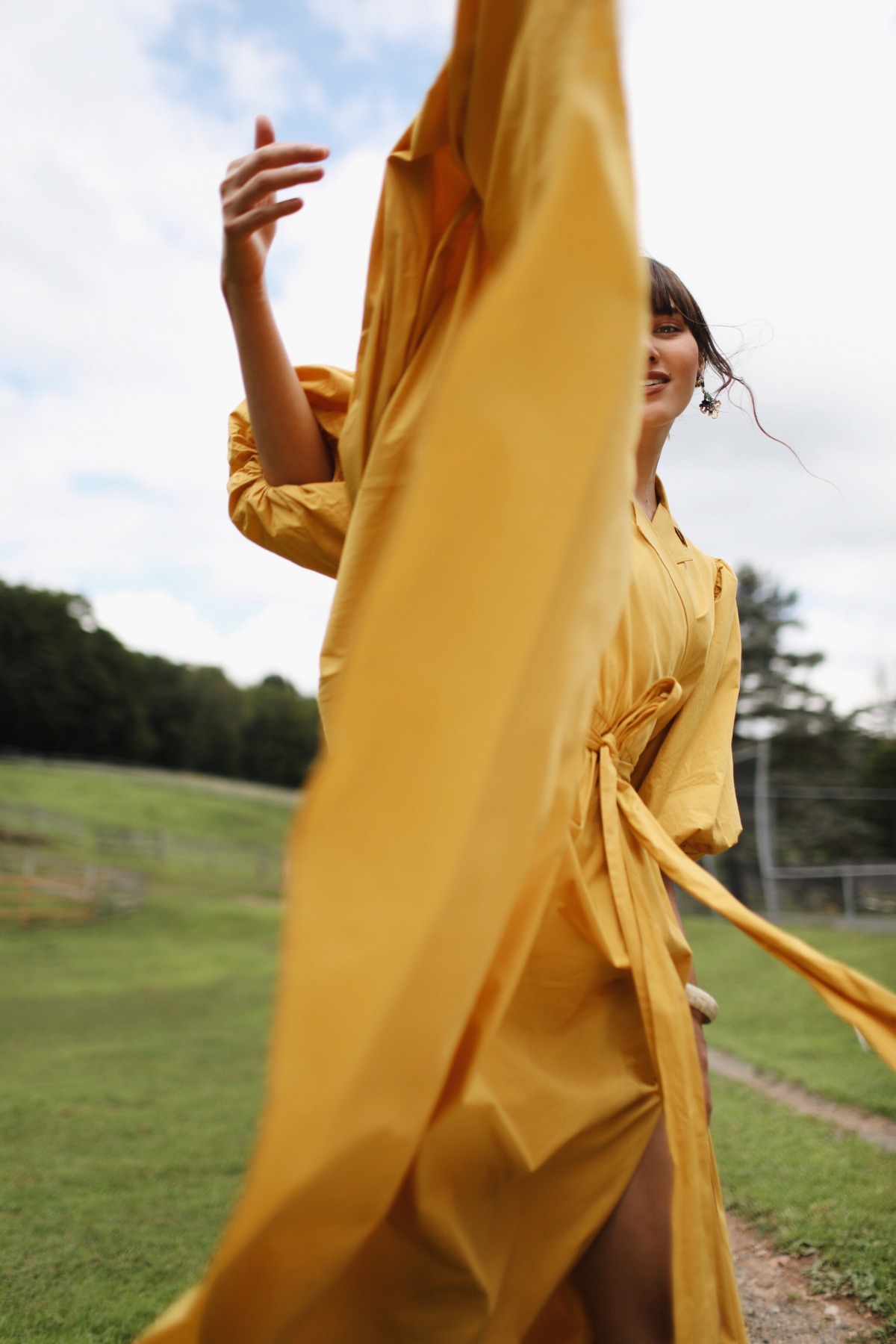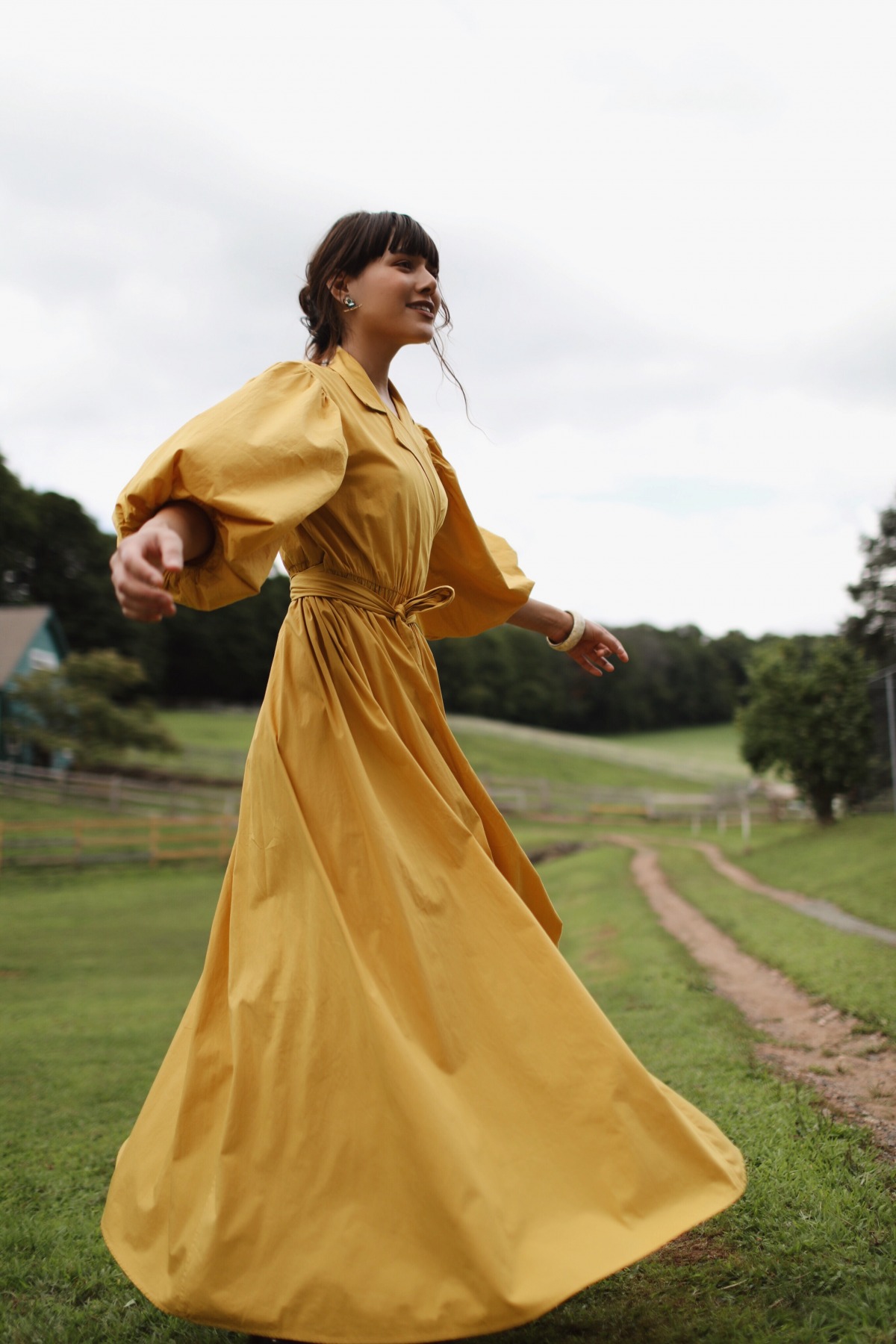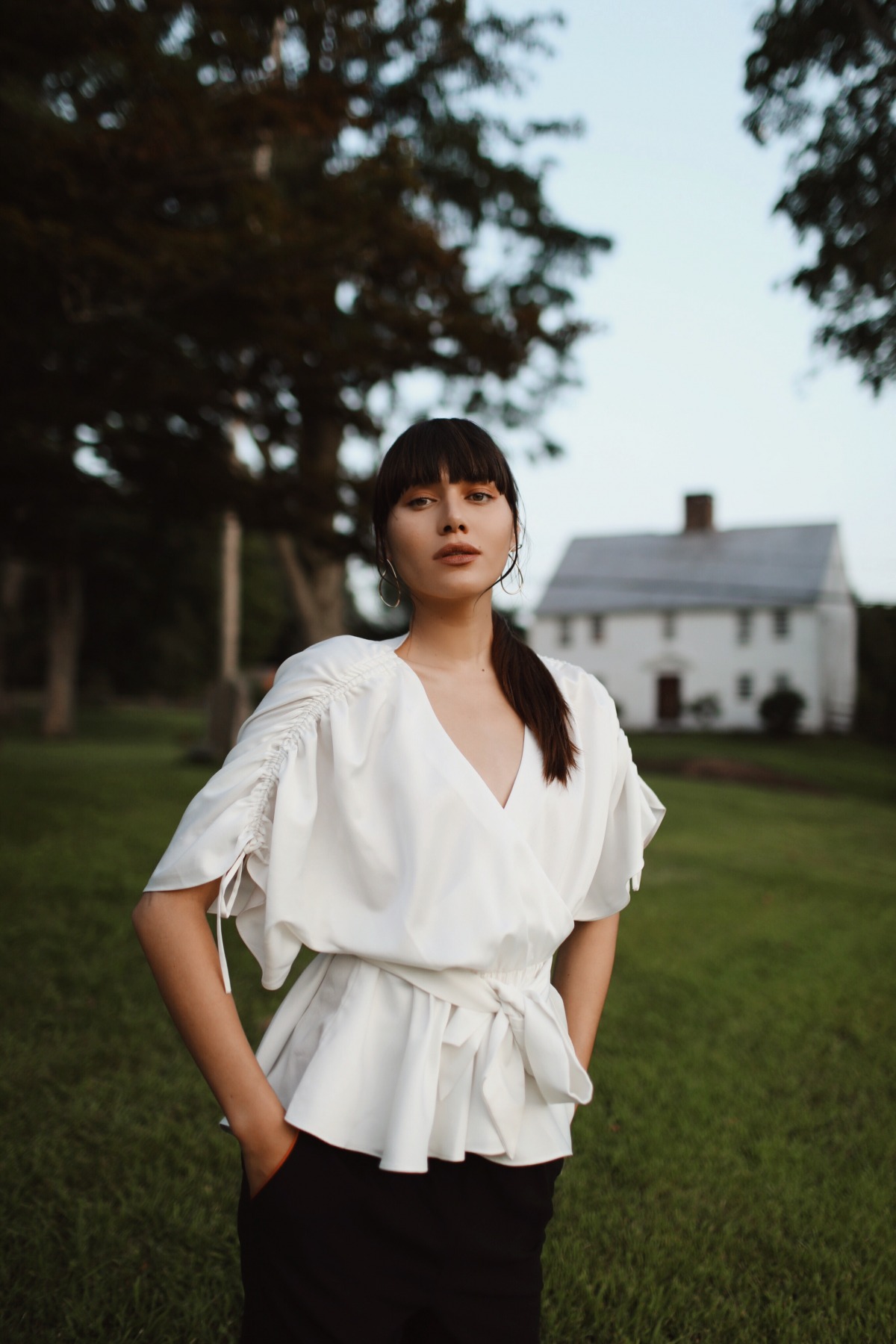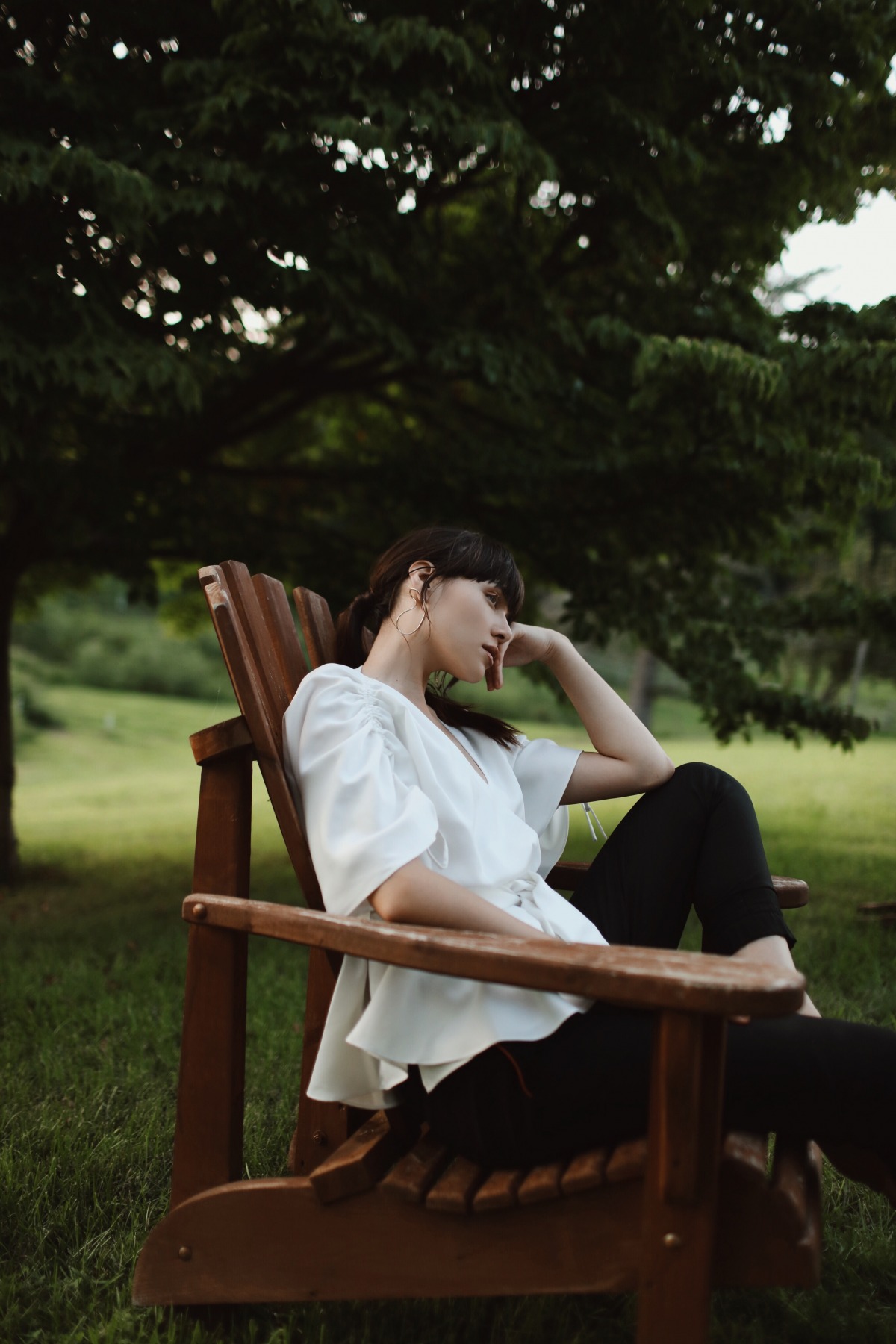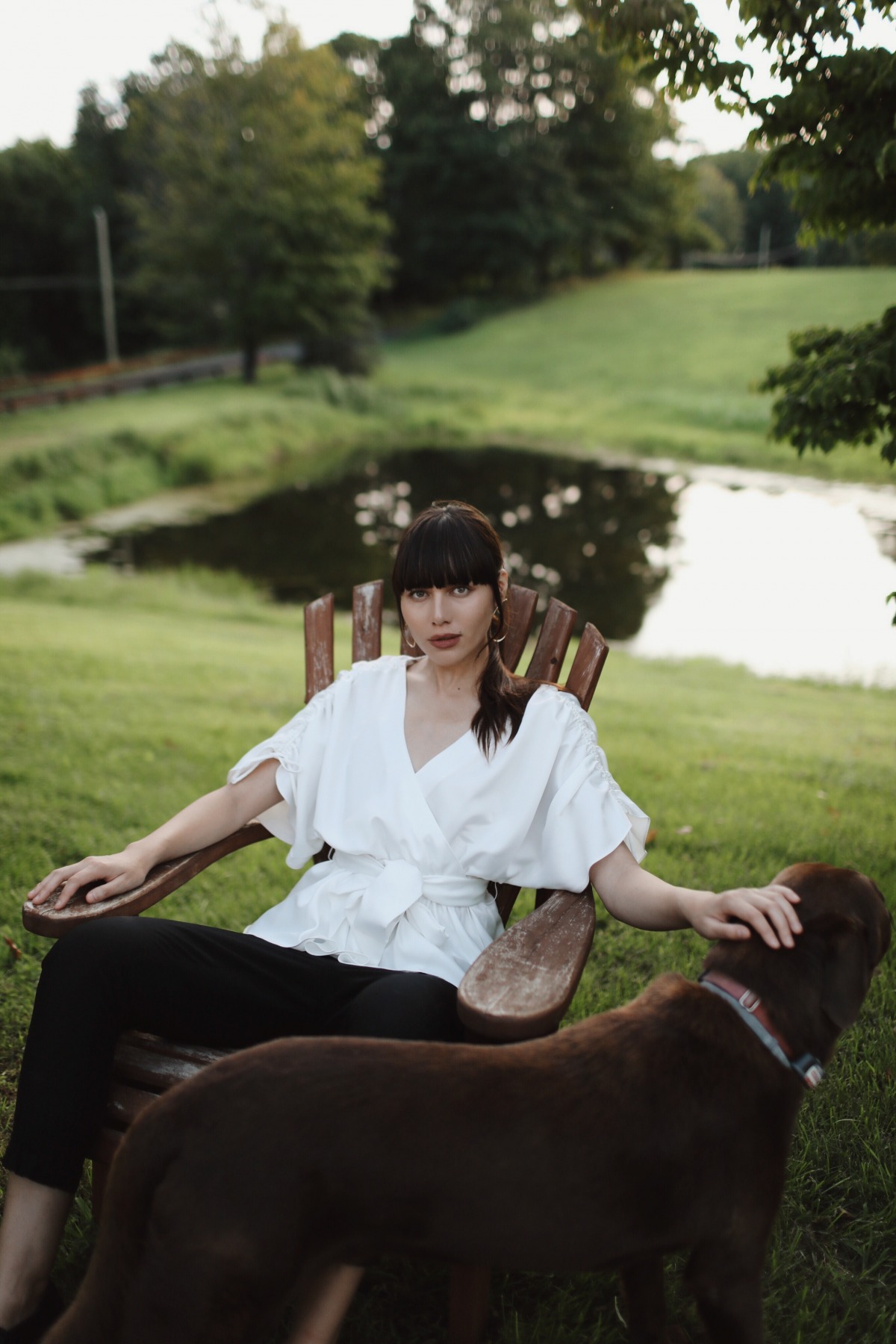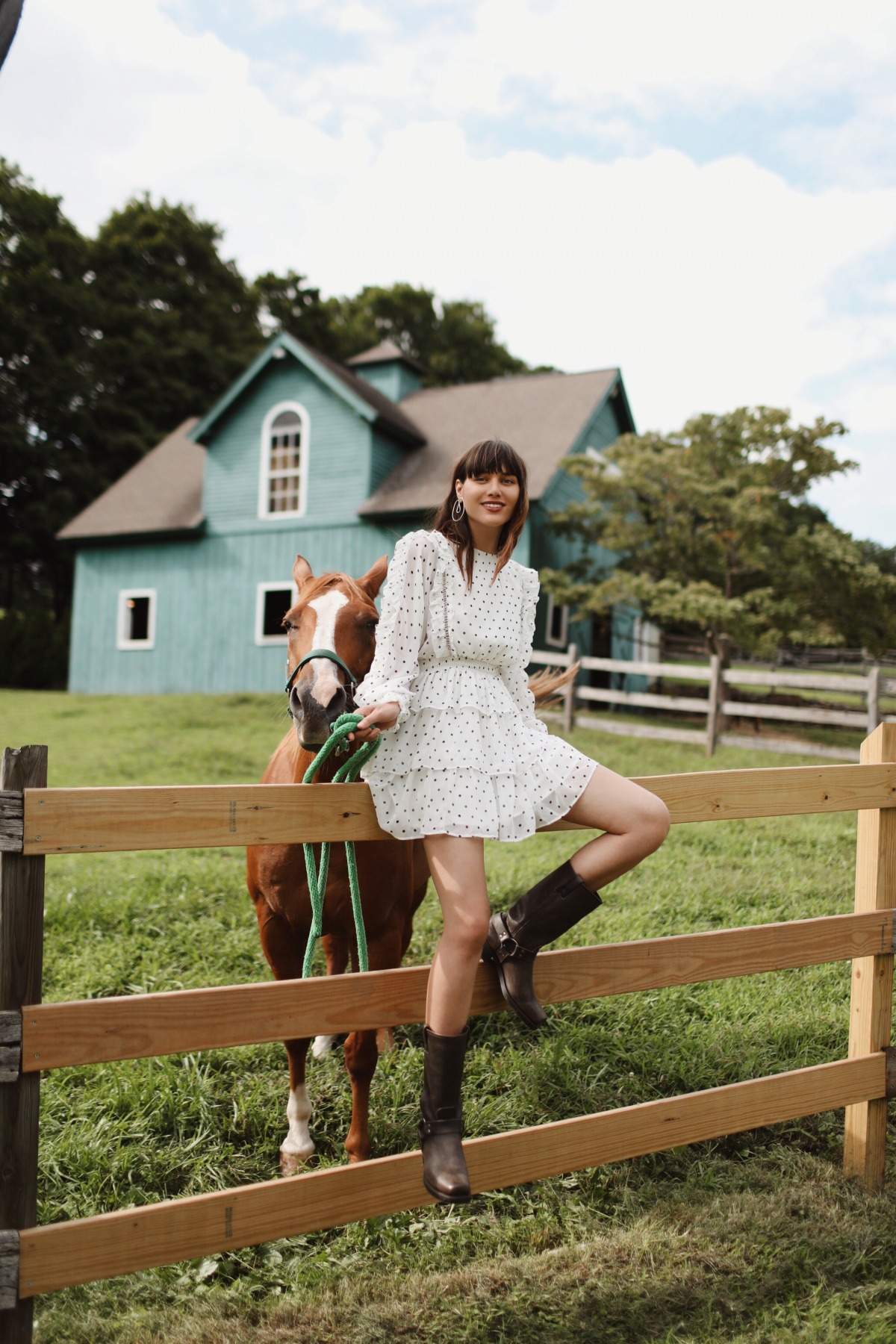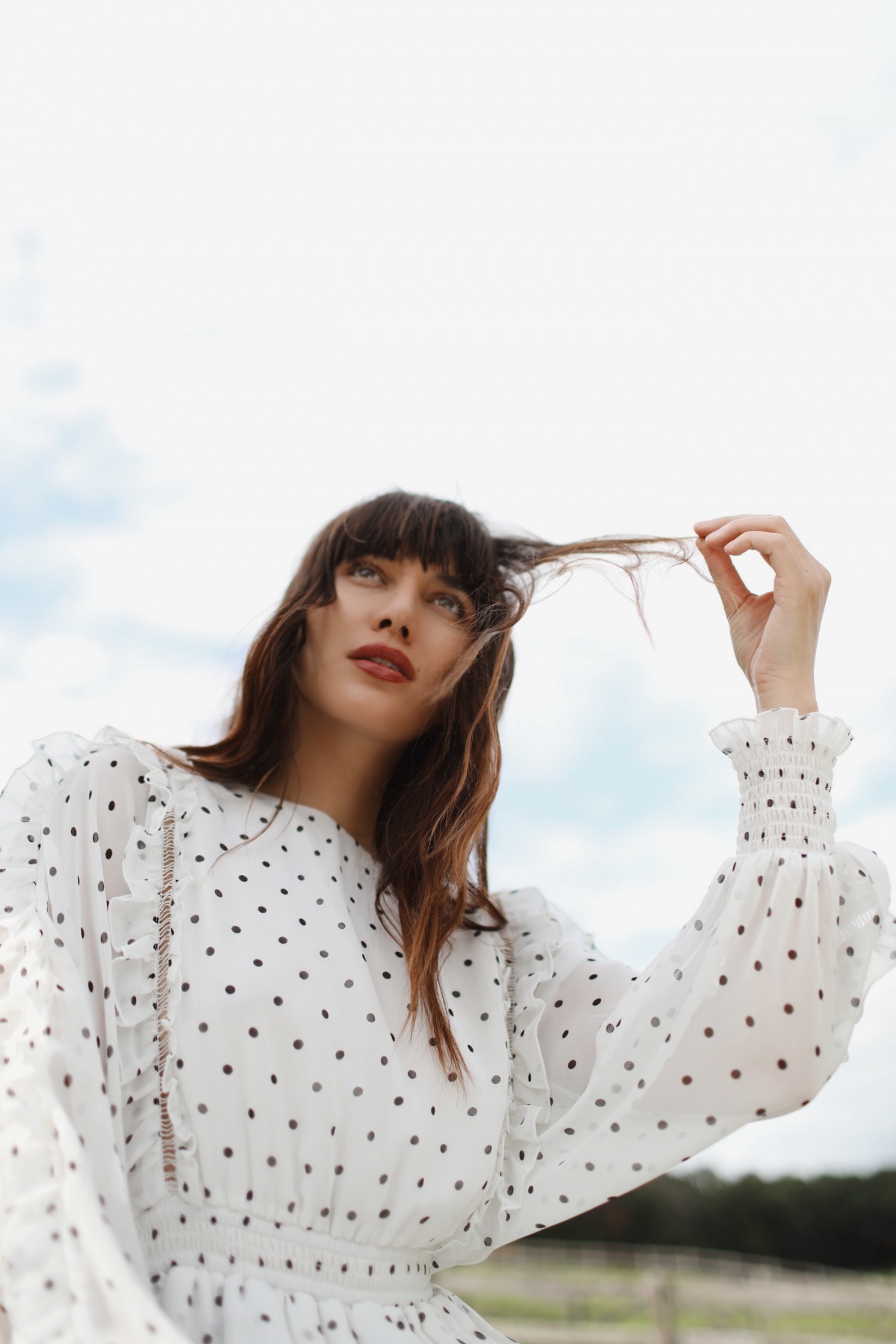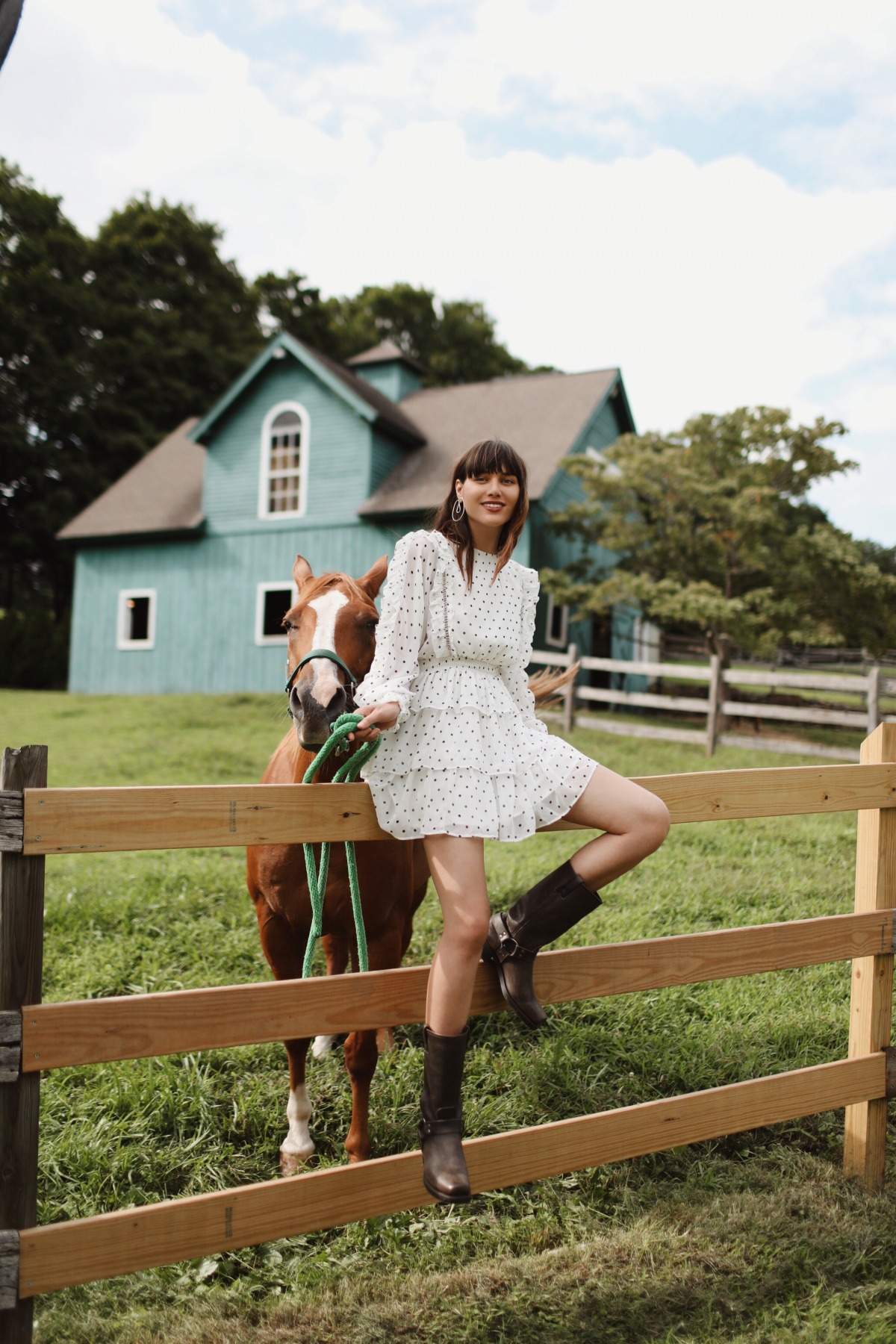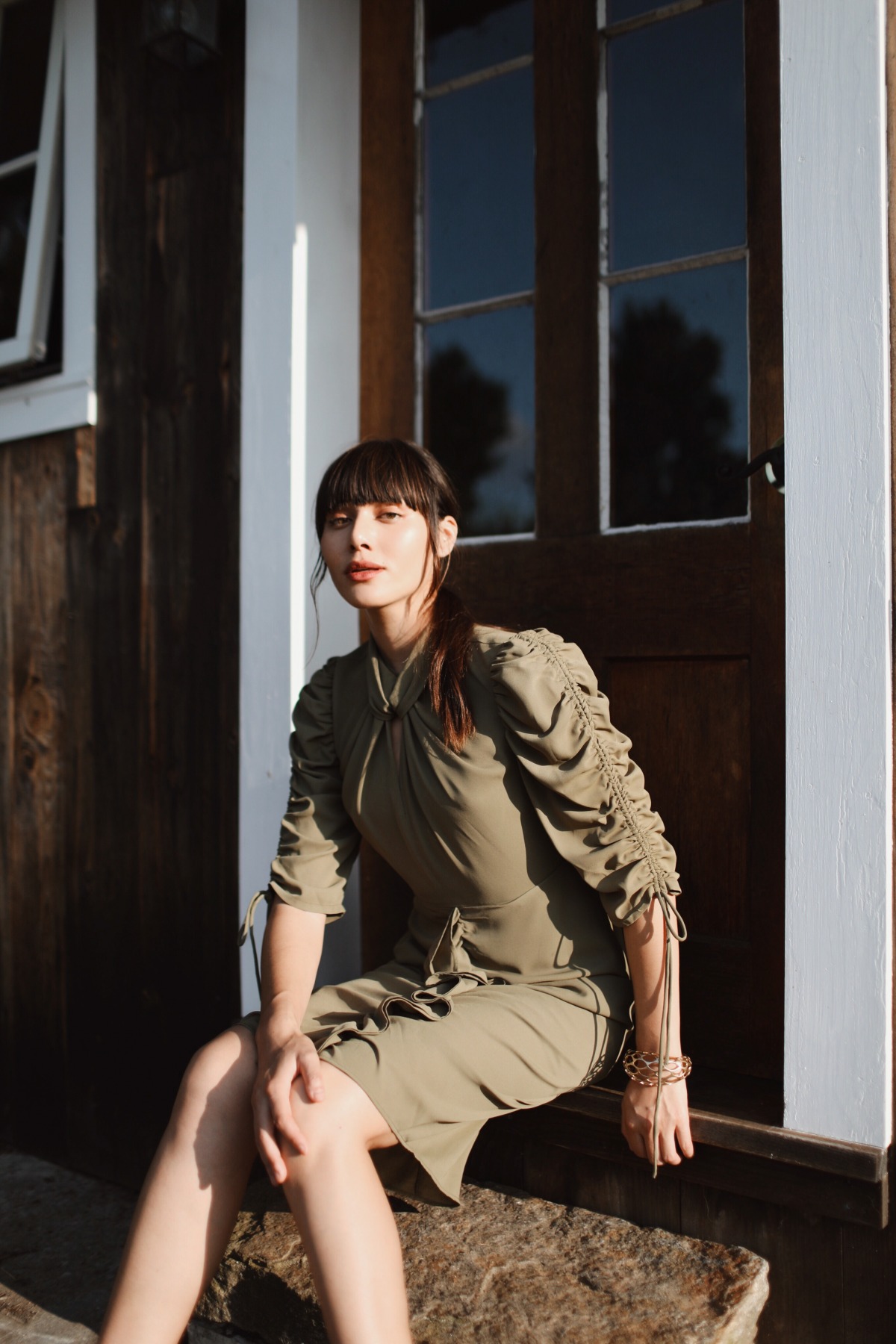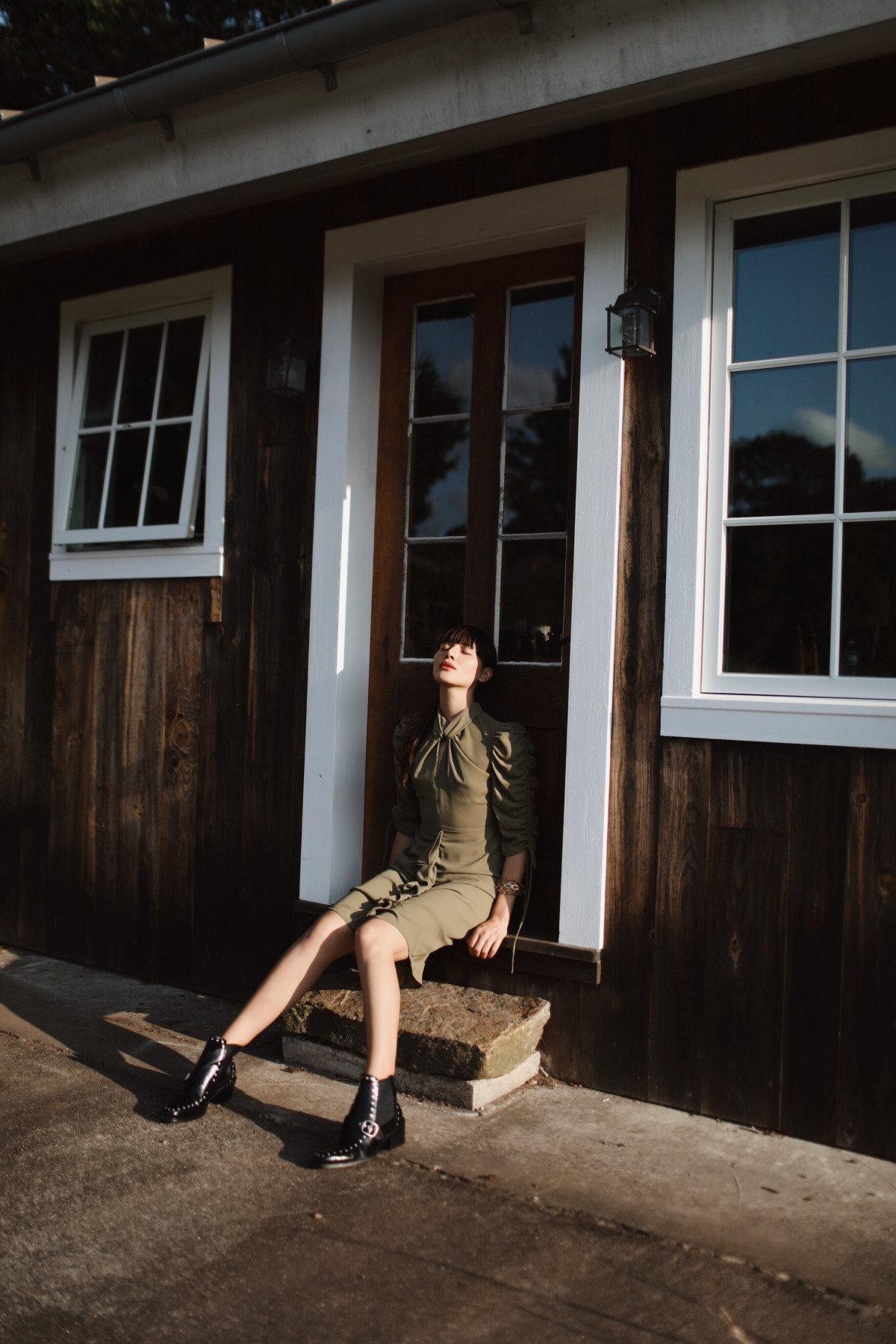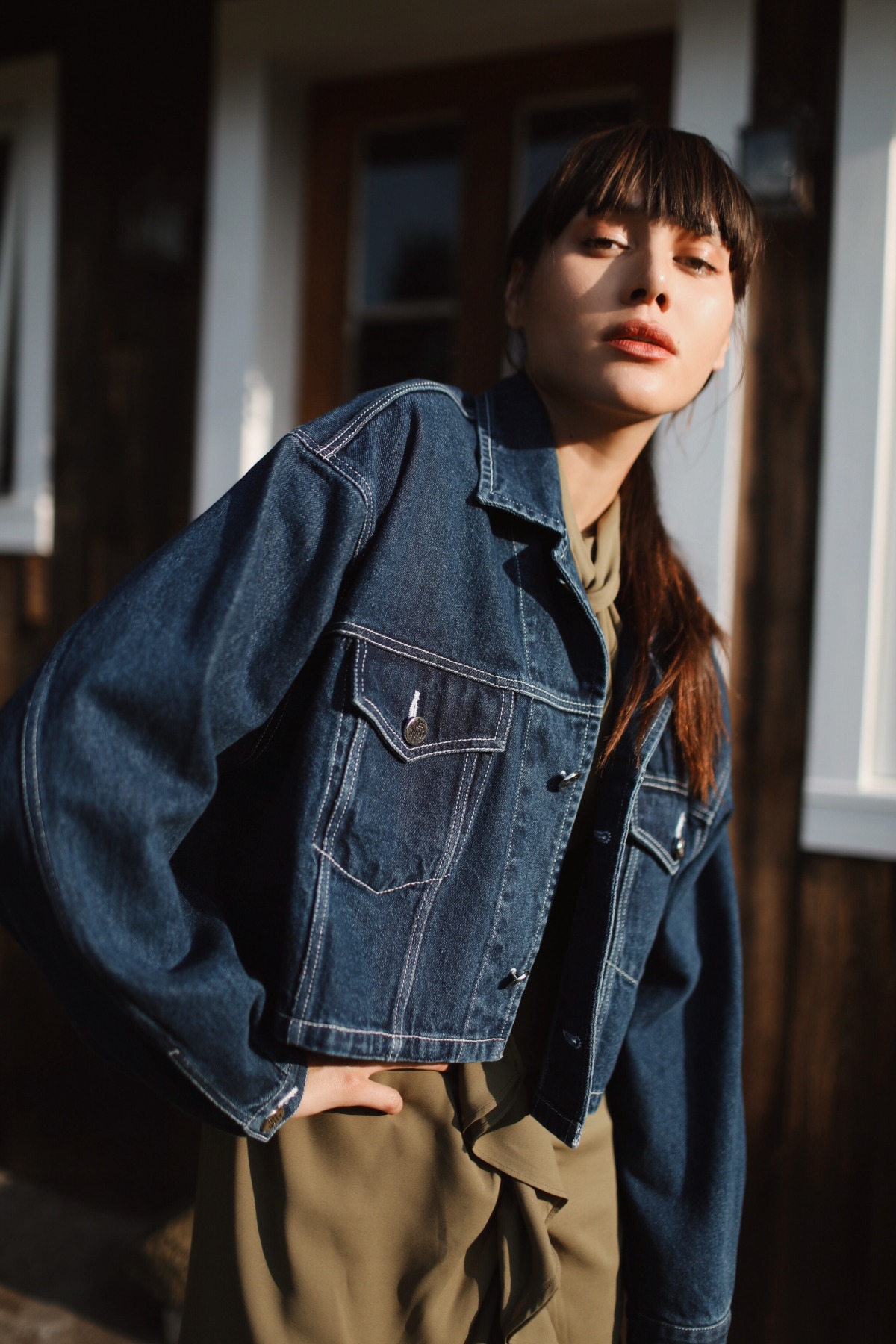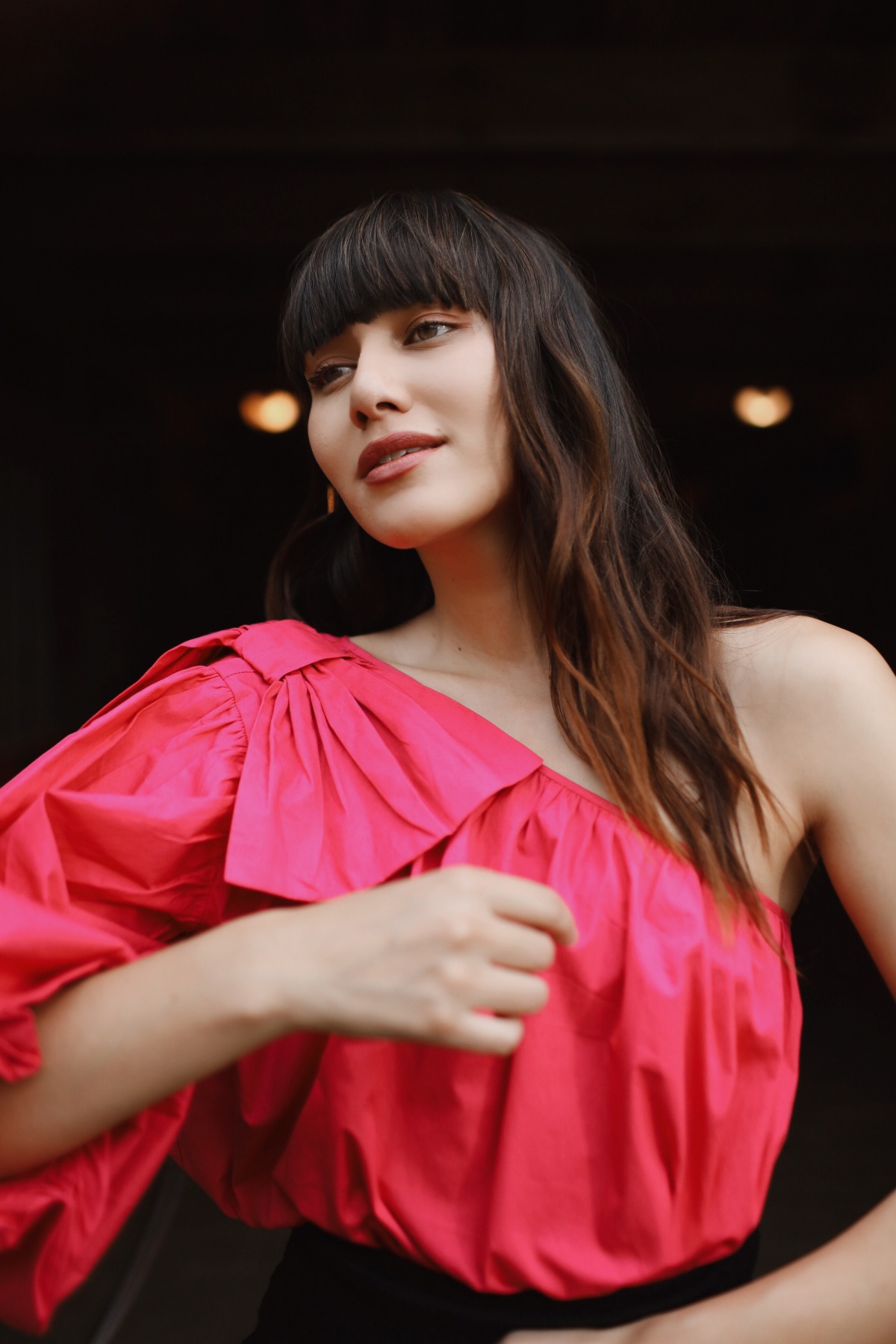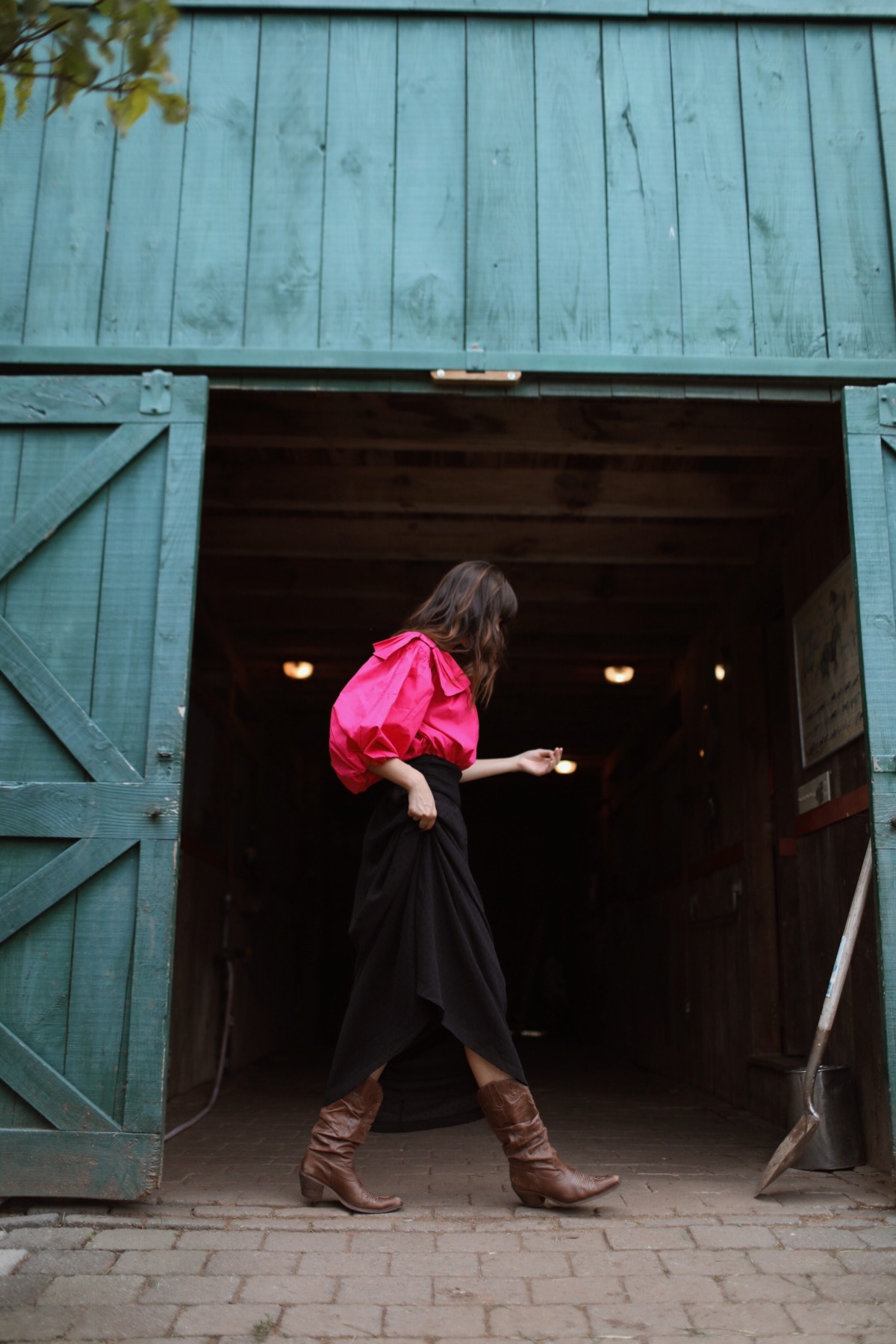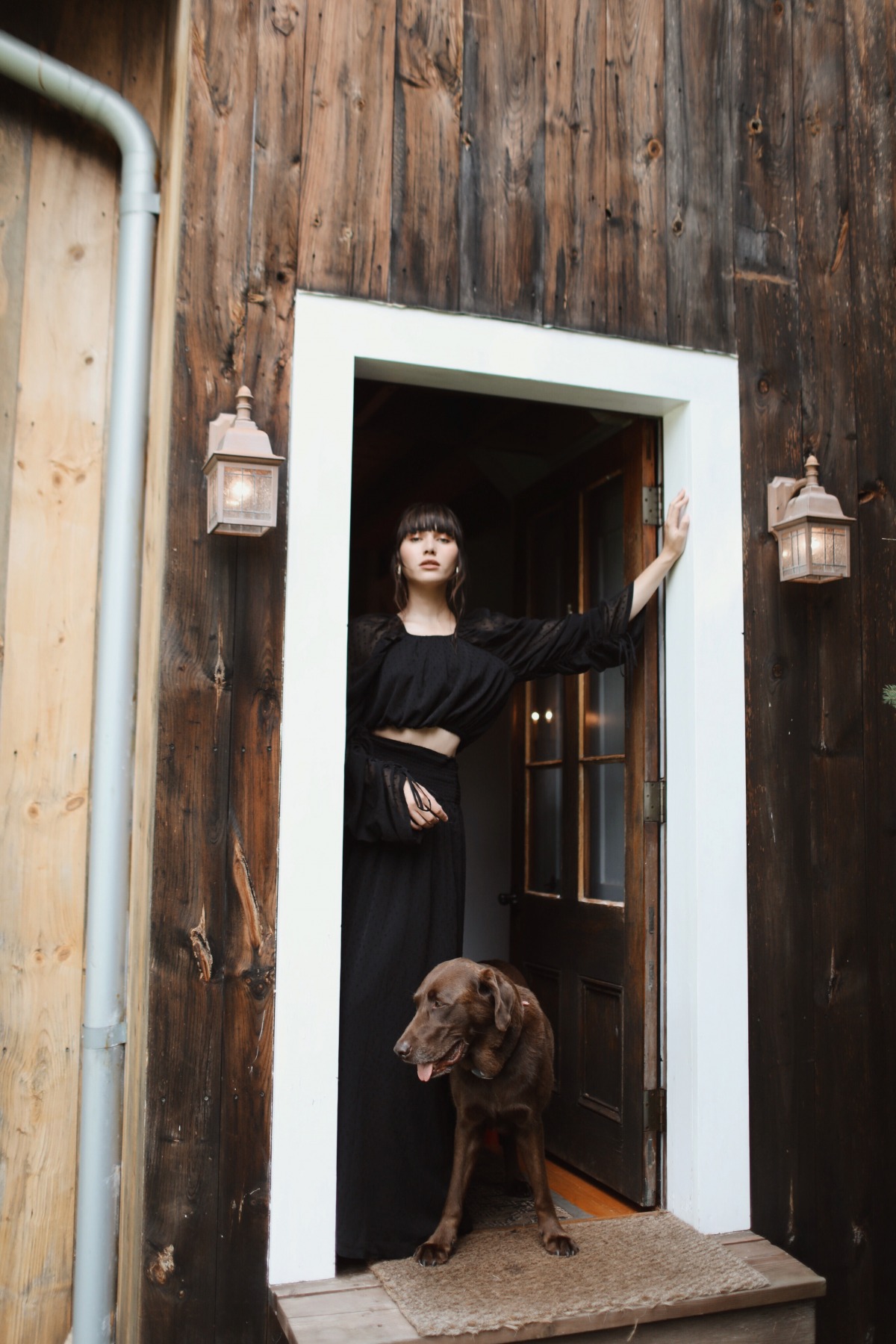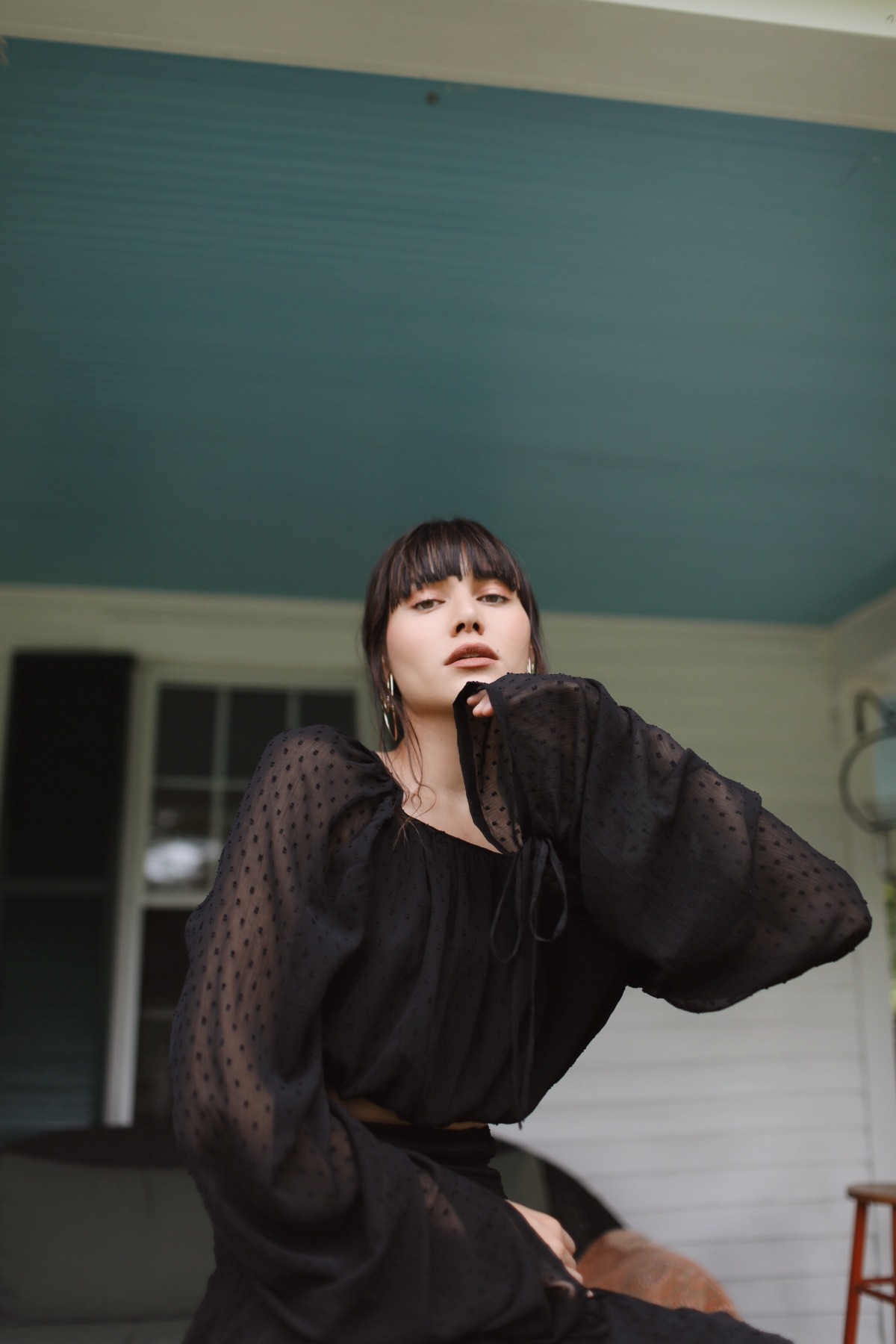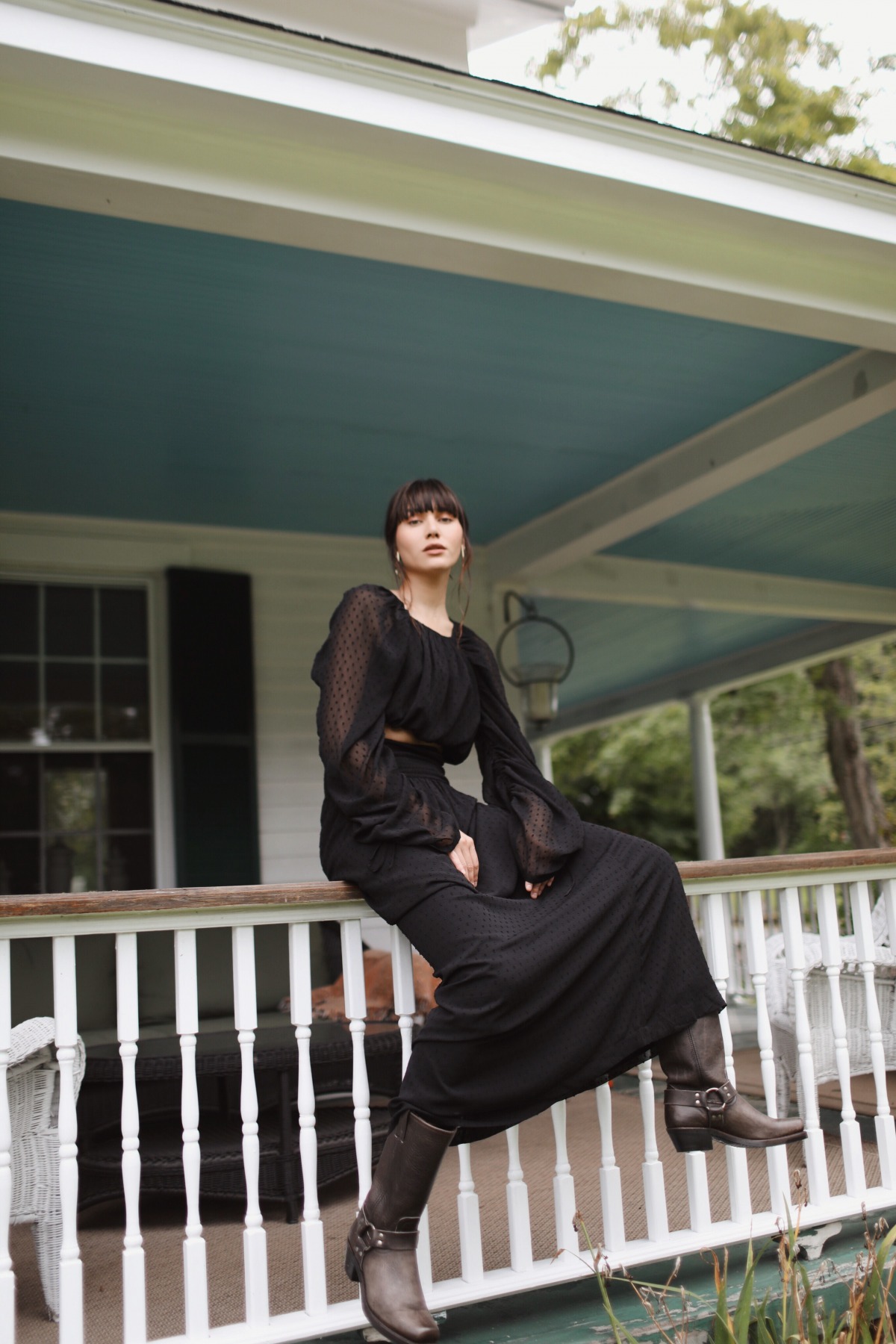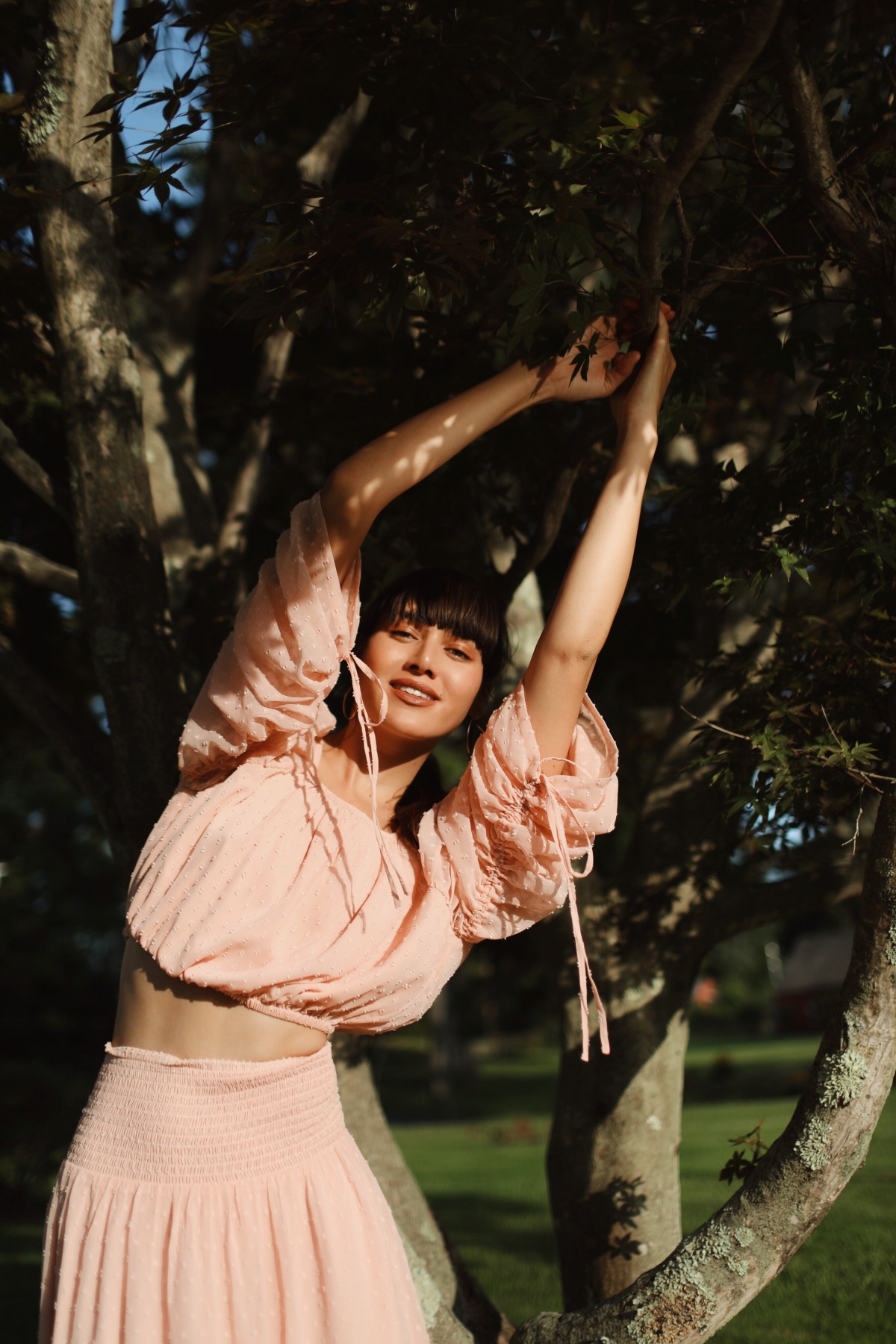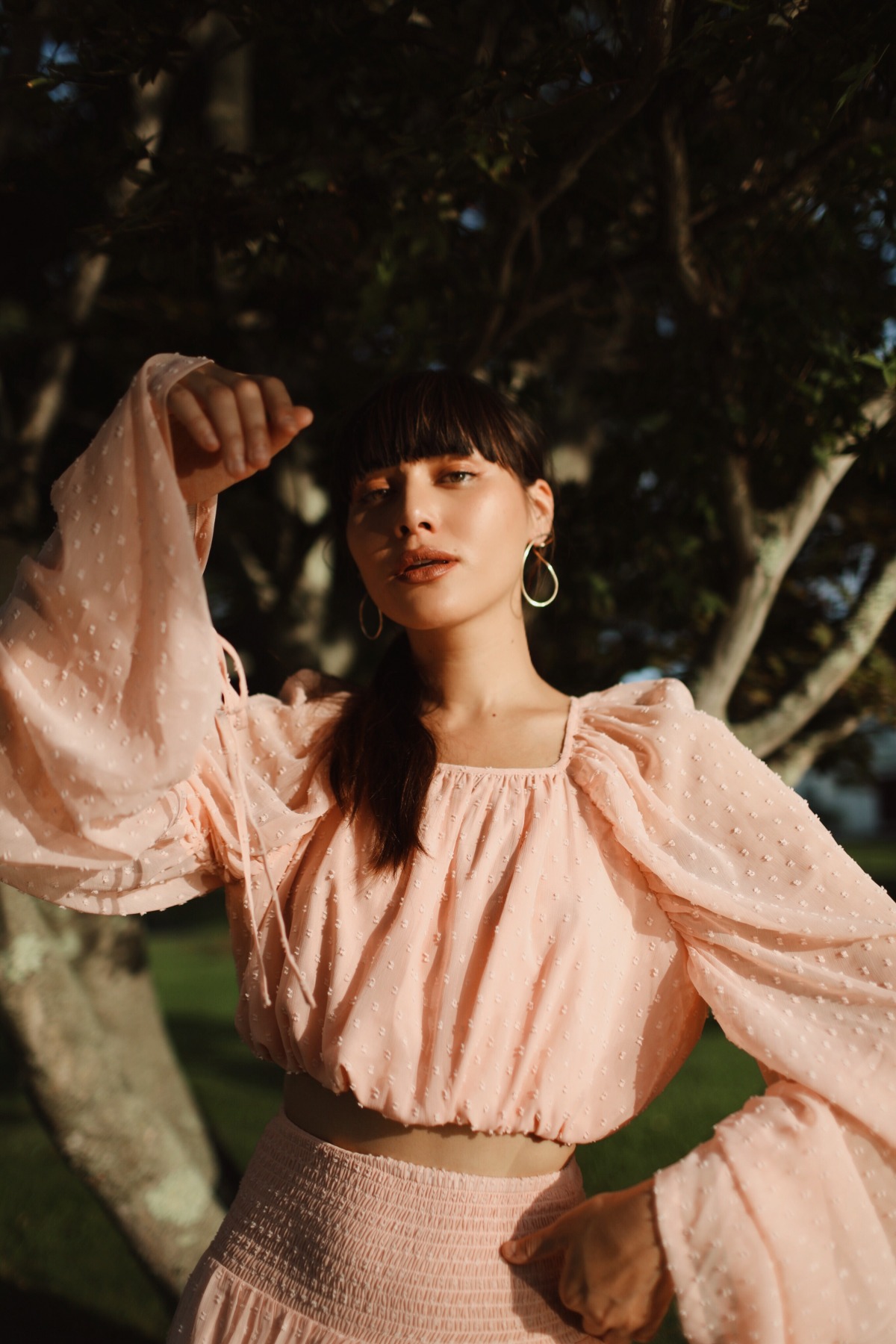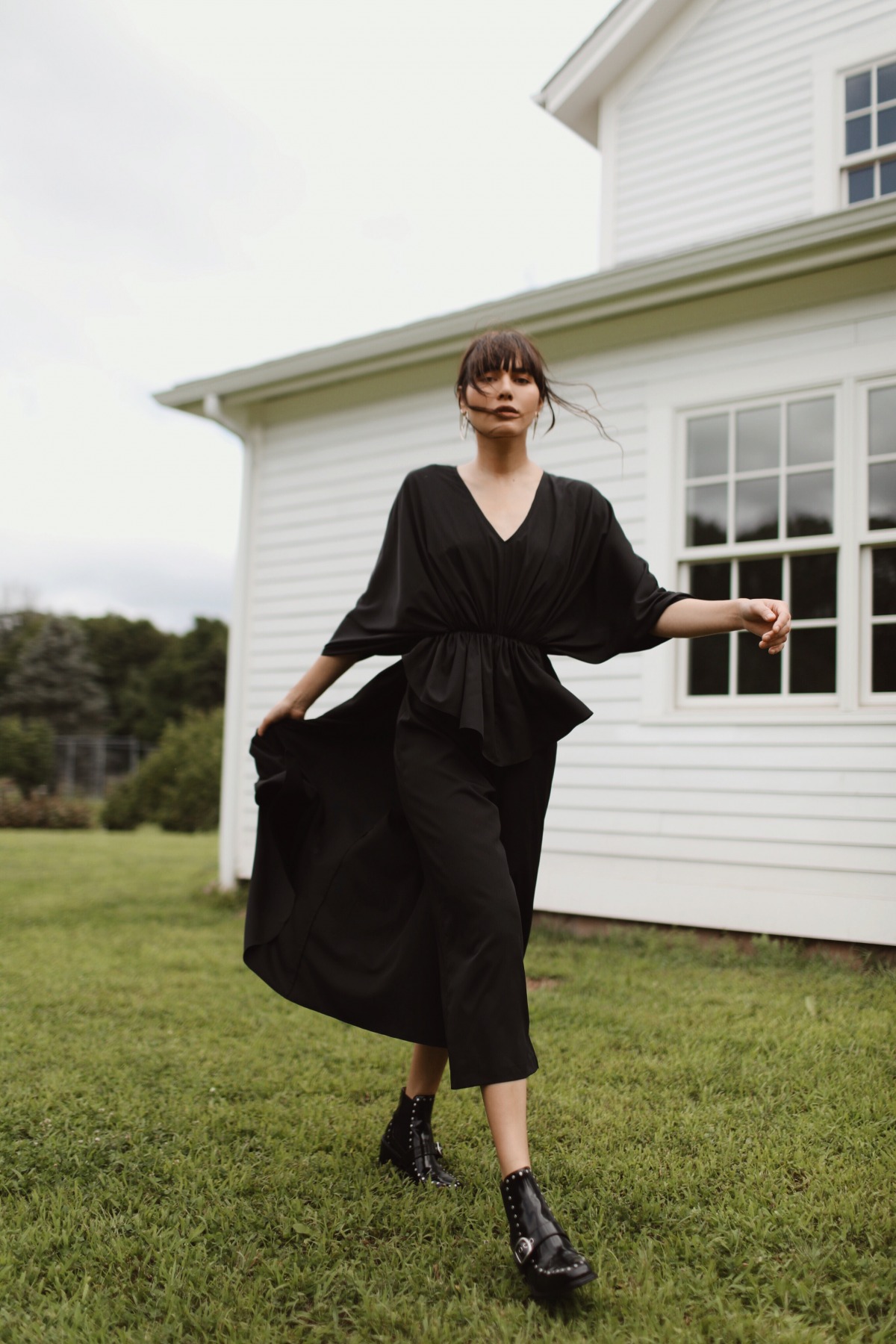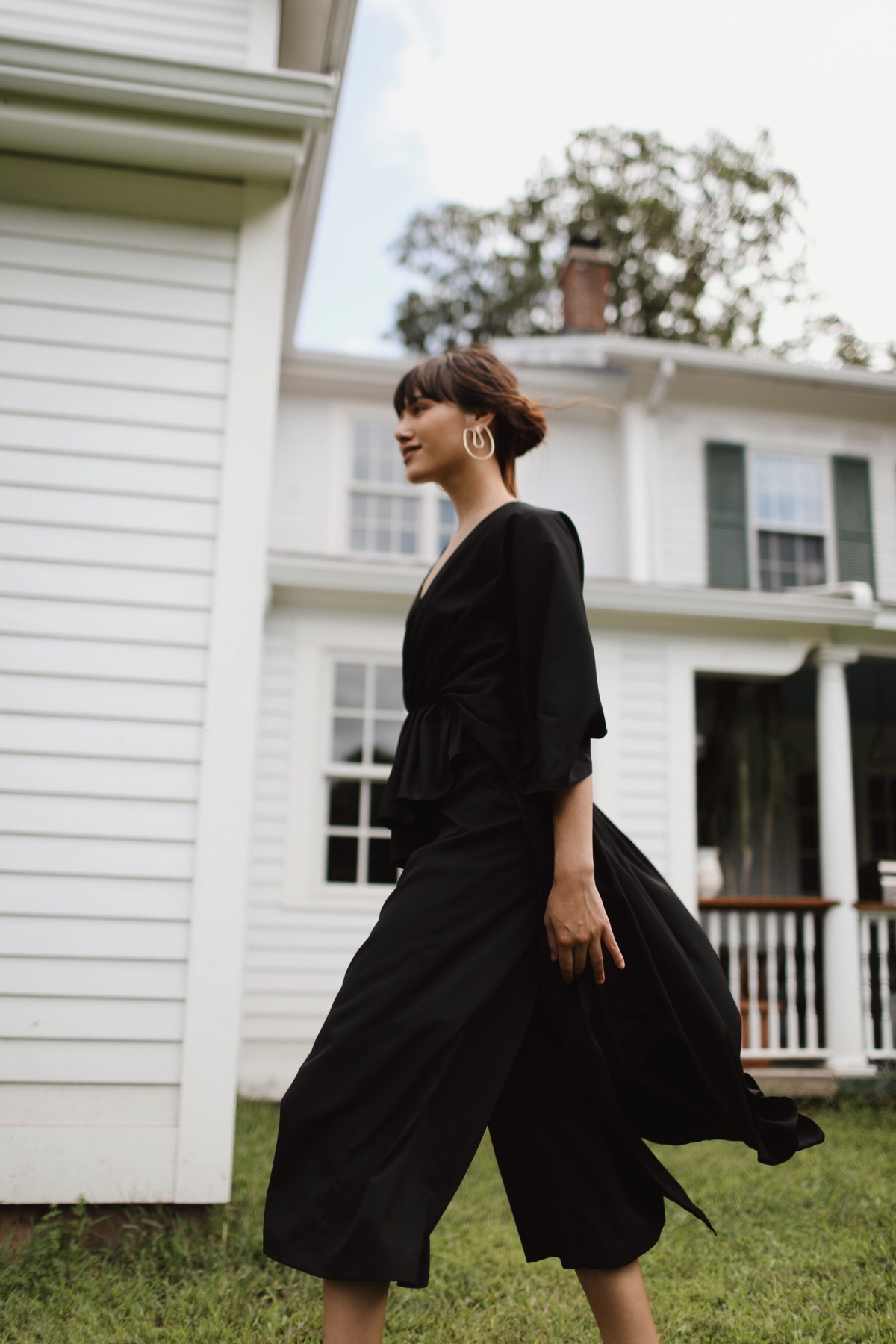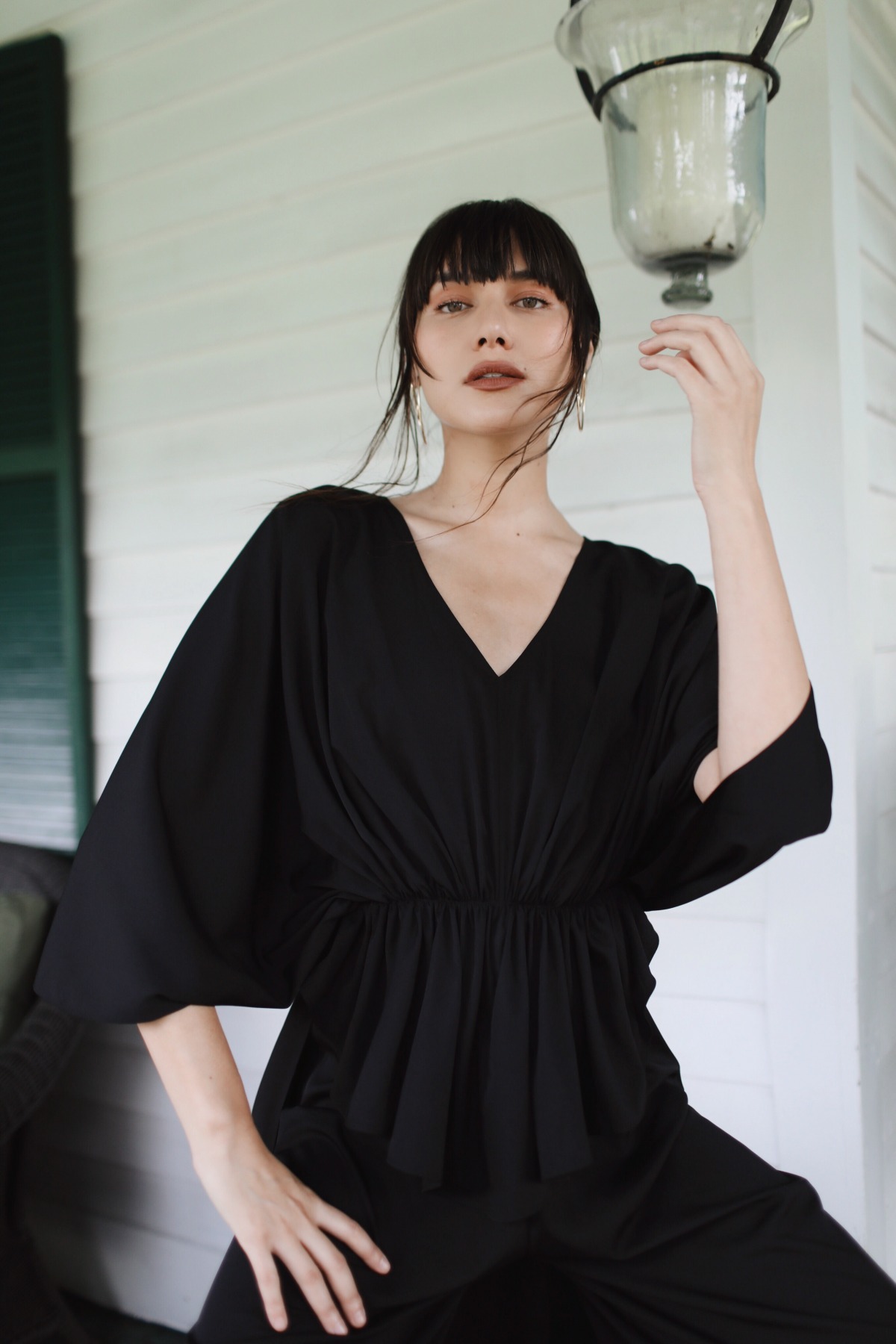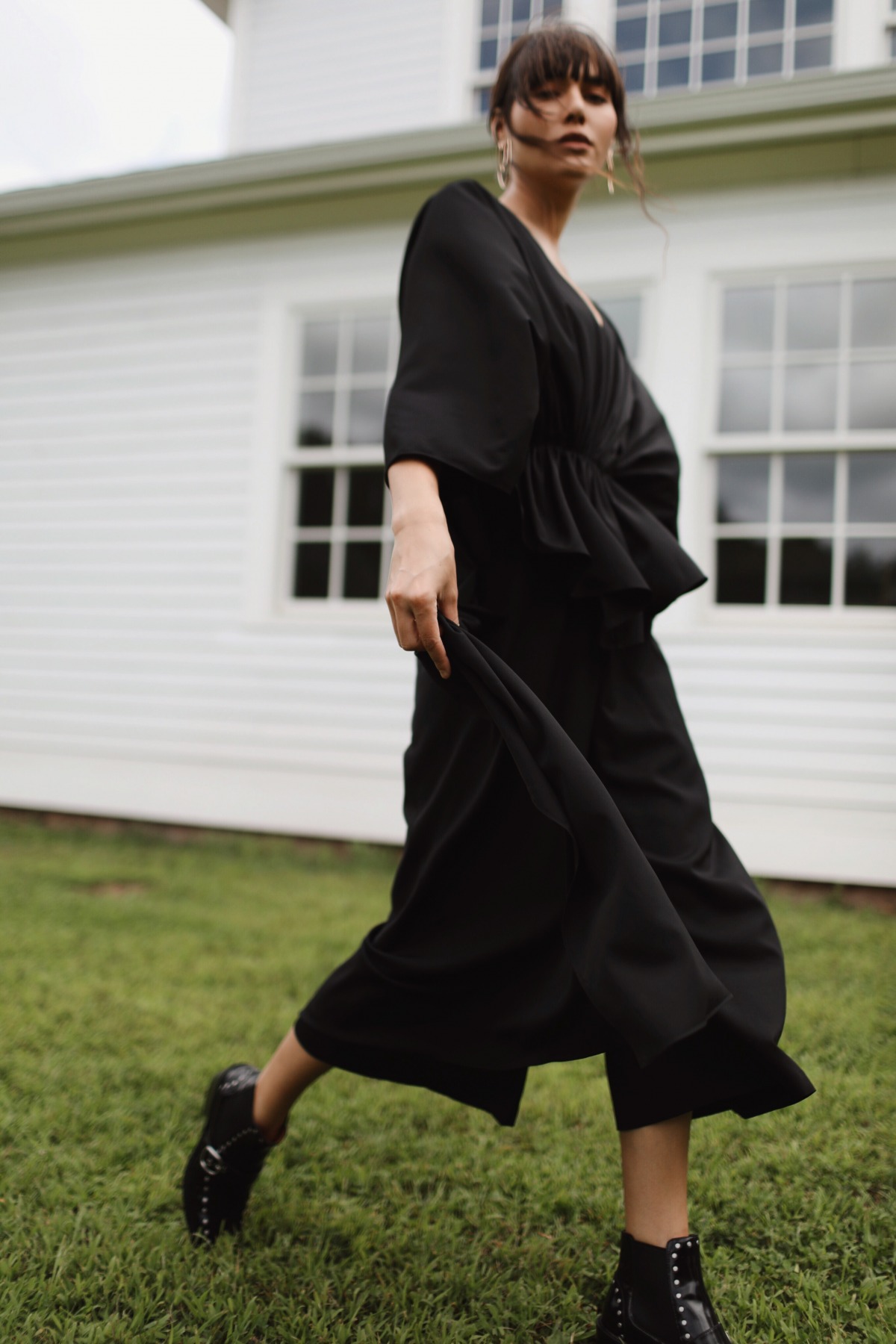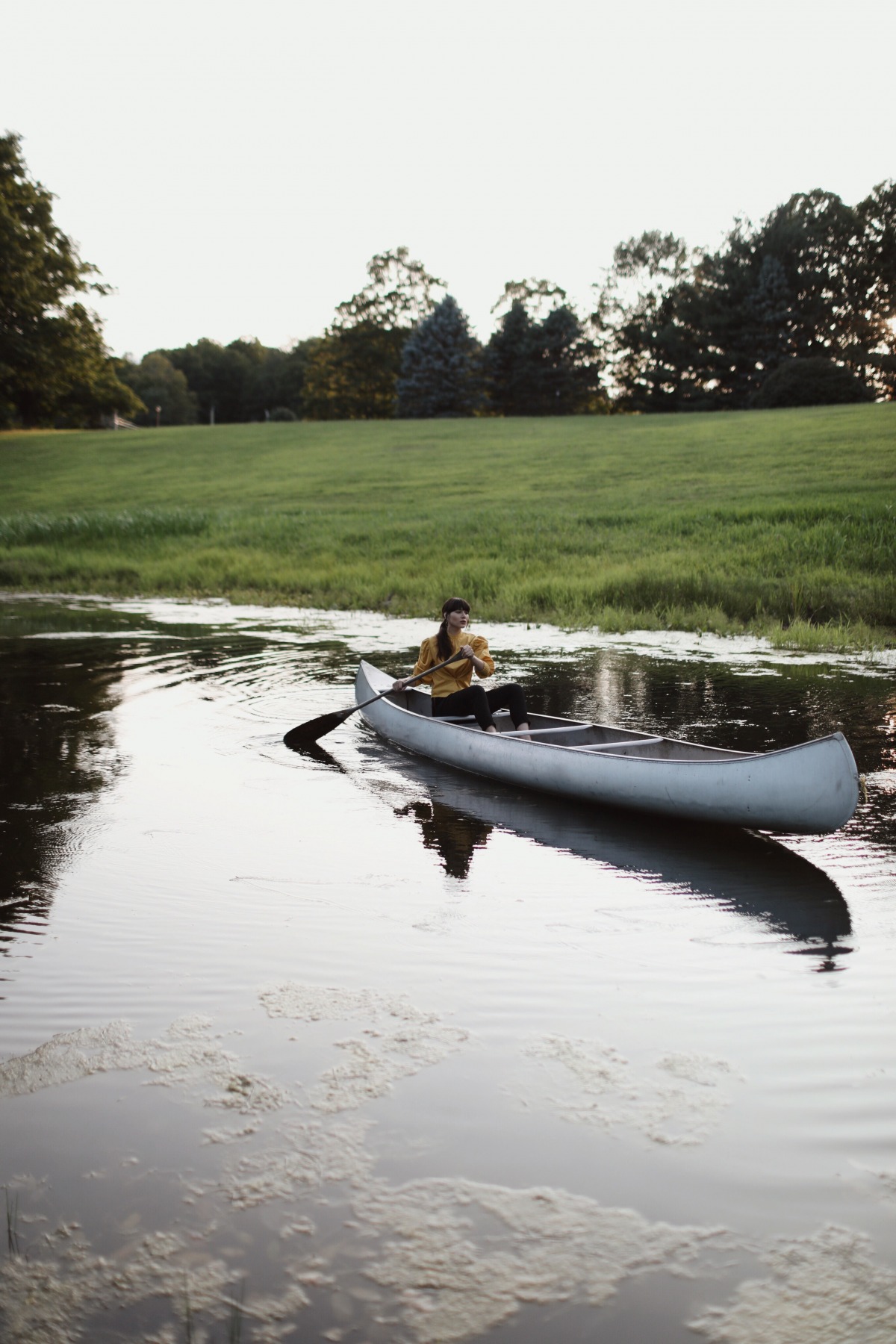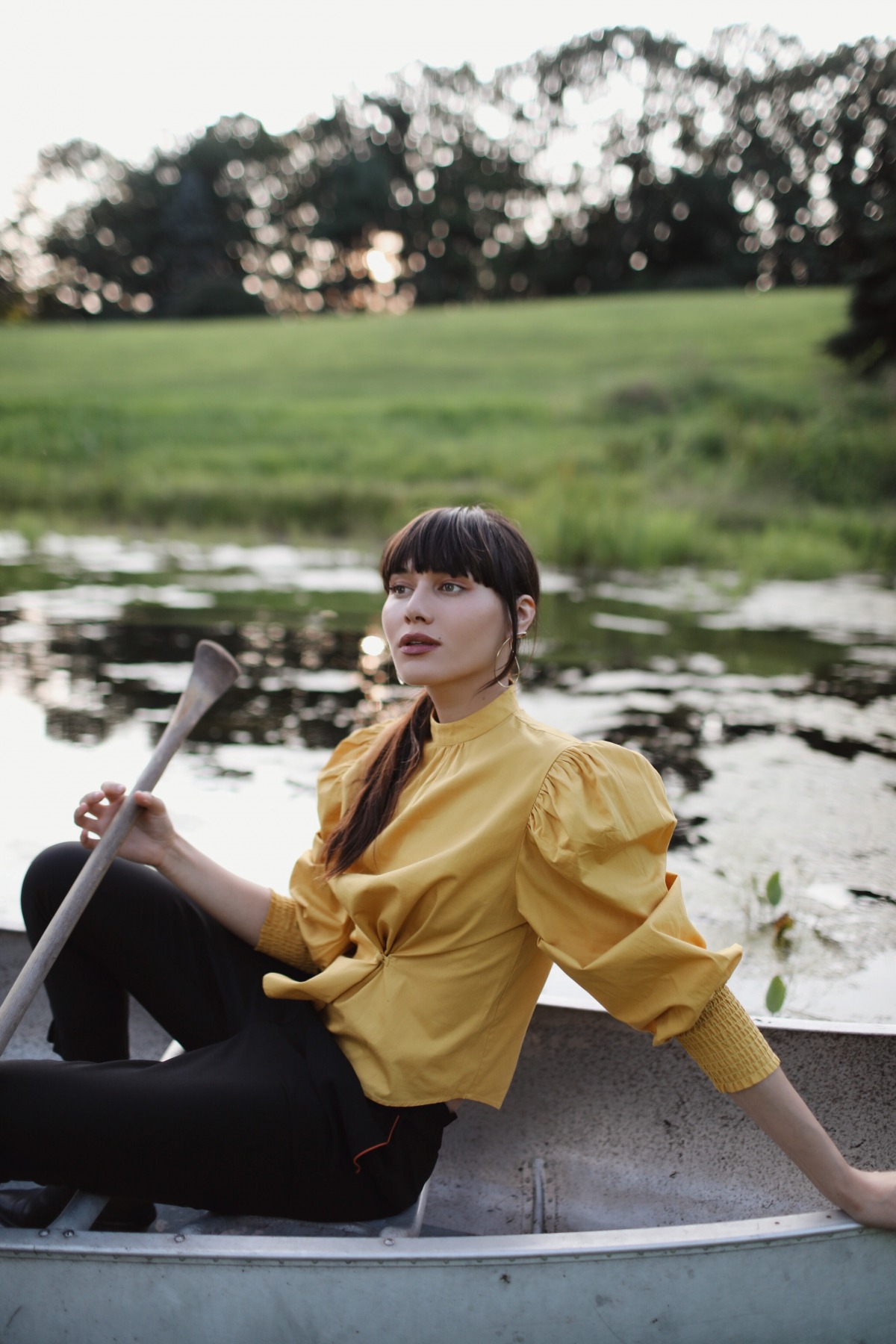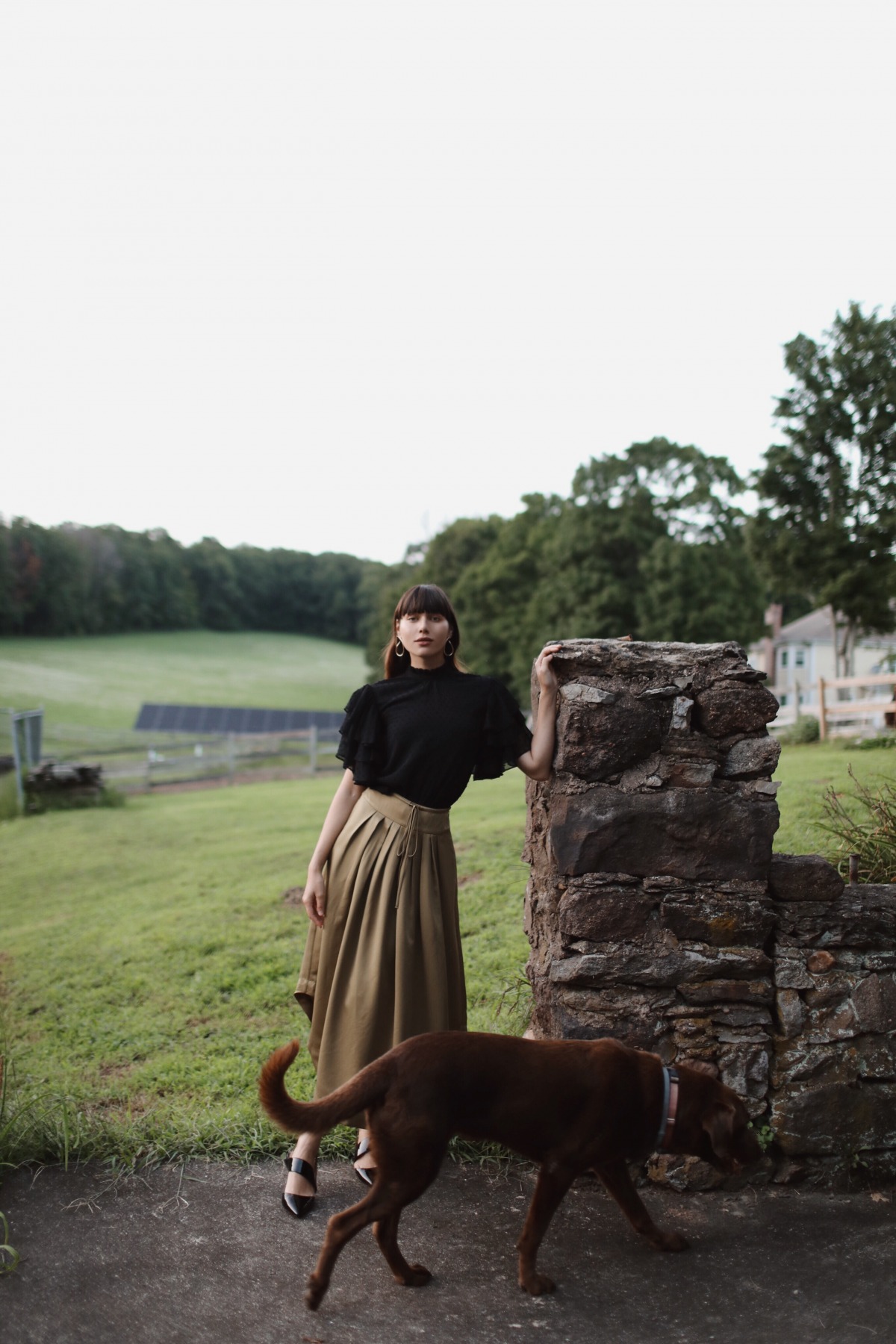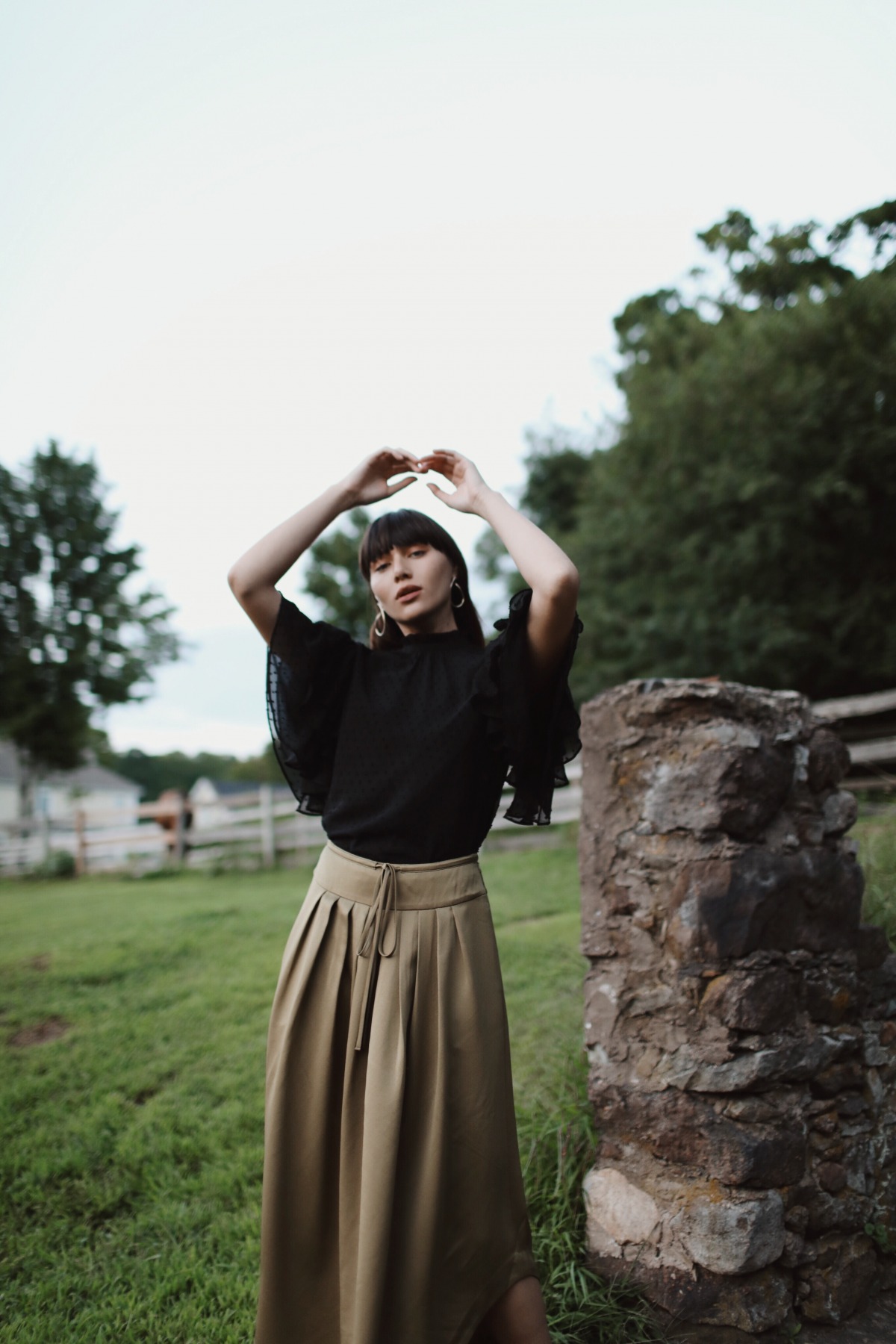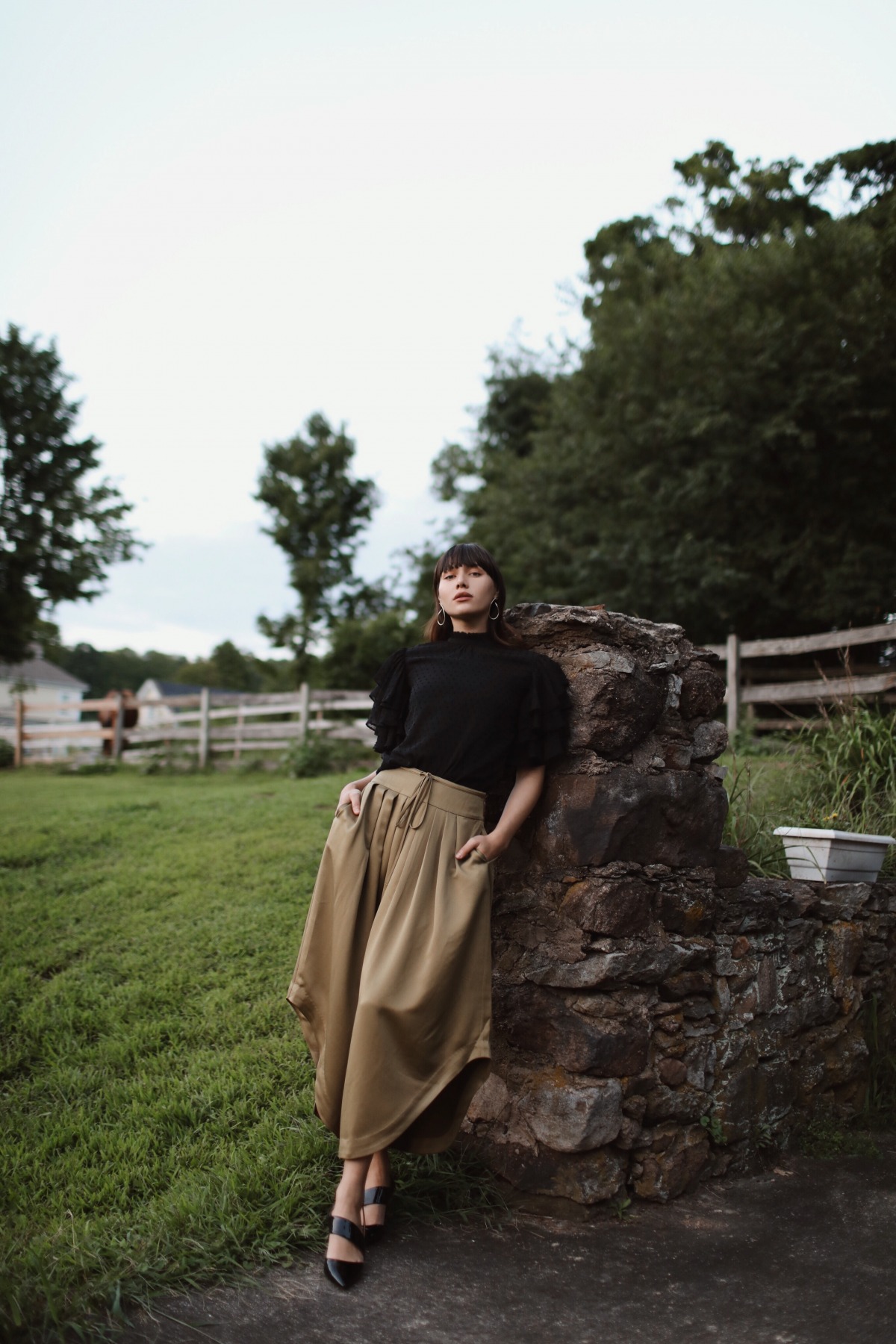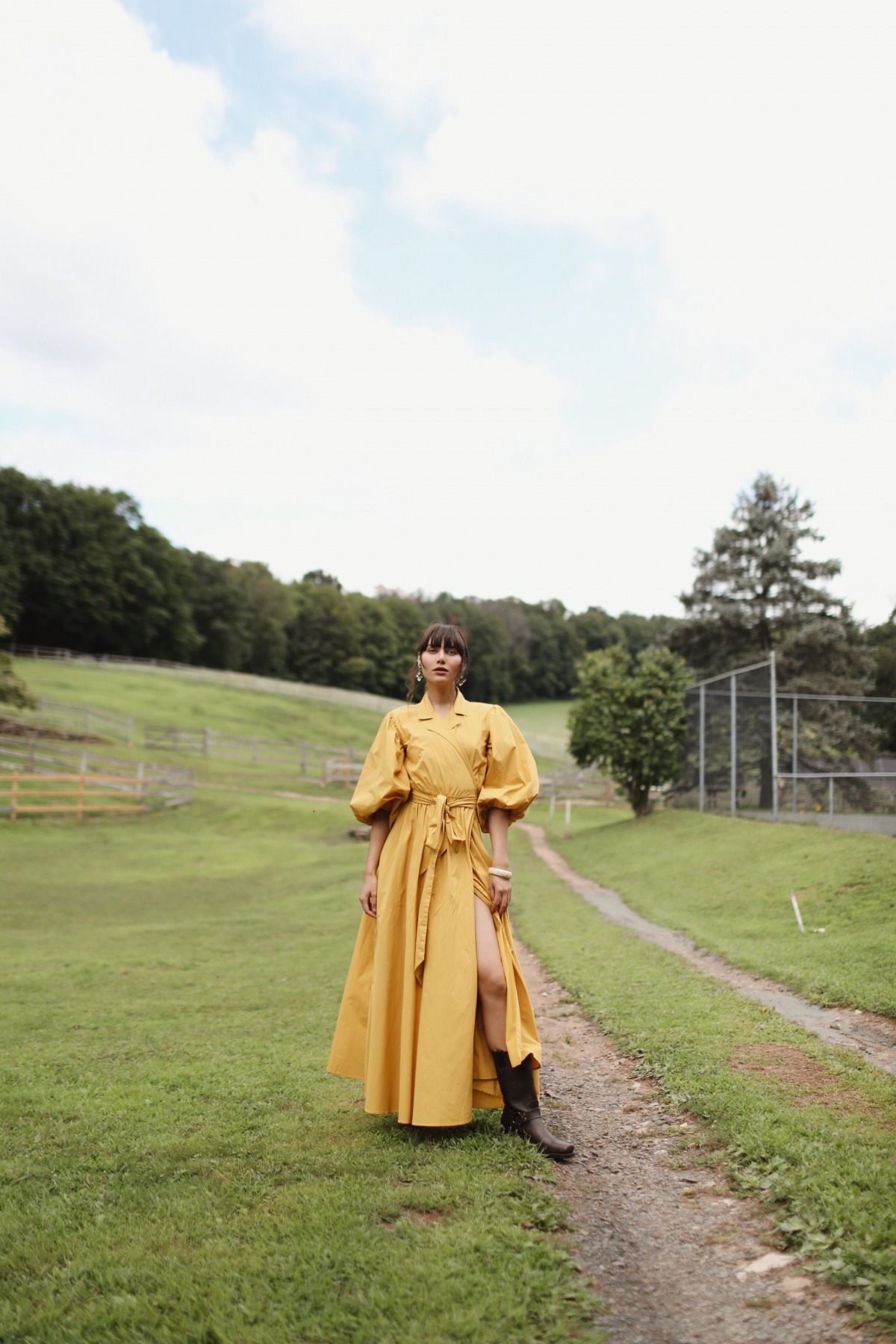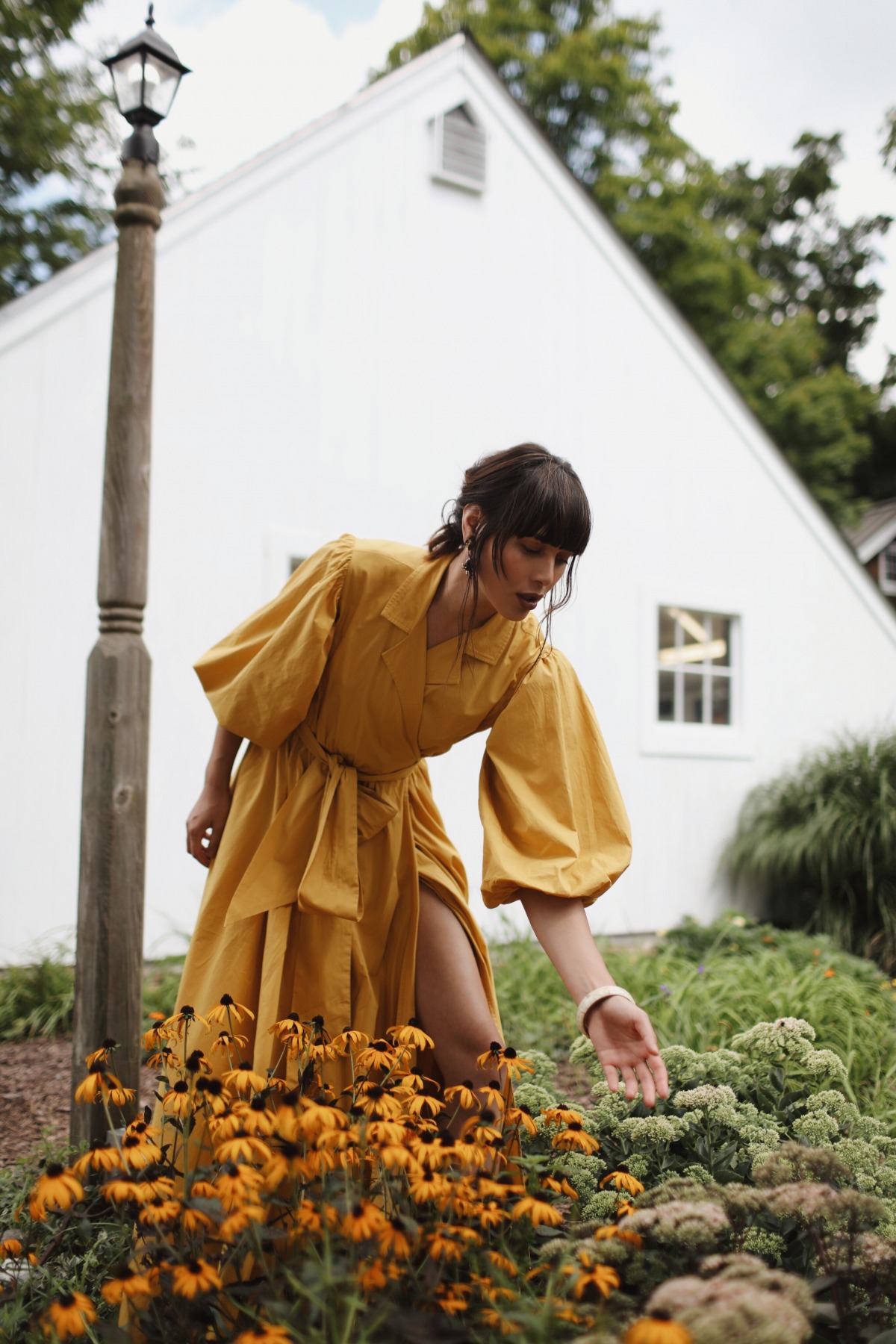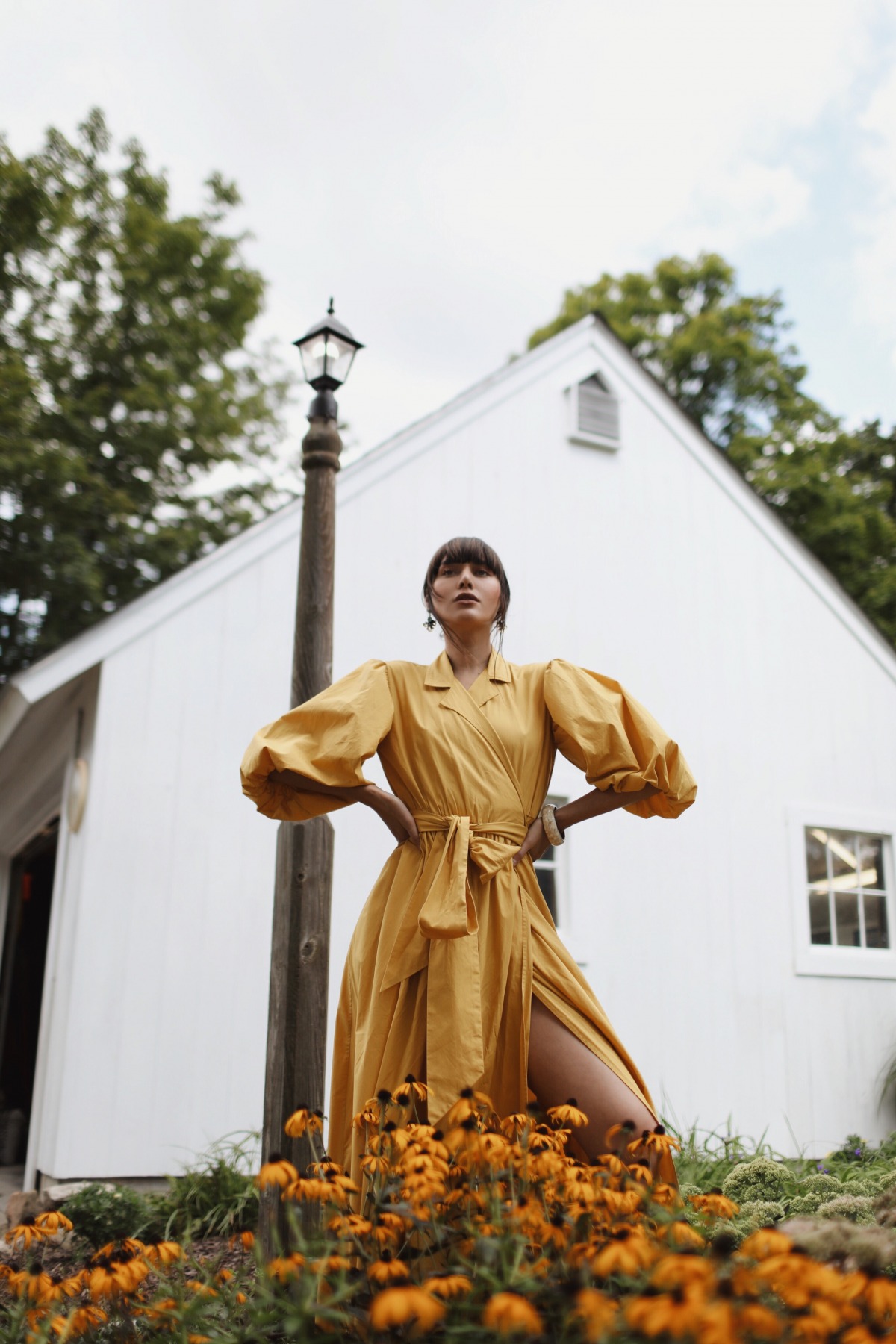 I will be sharing the link to shop this Wednesday, September 12th!