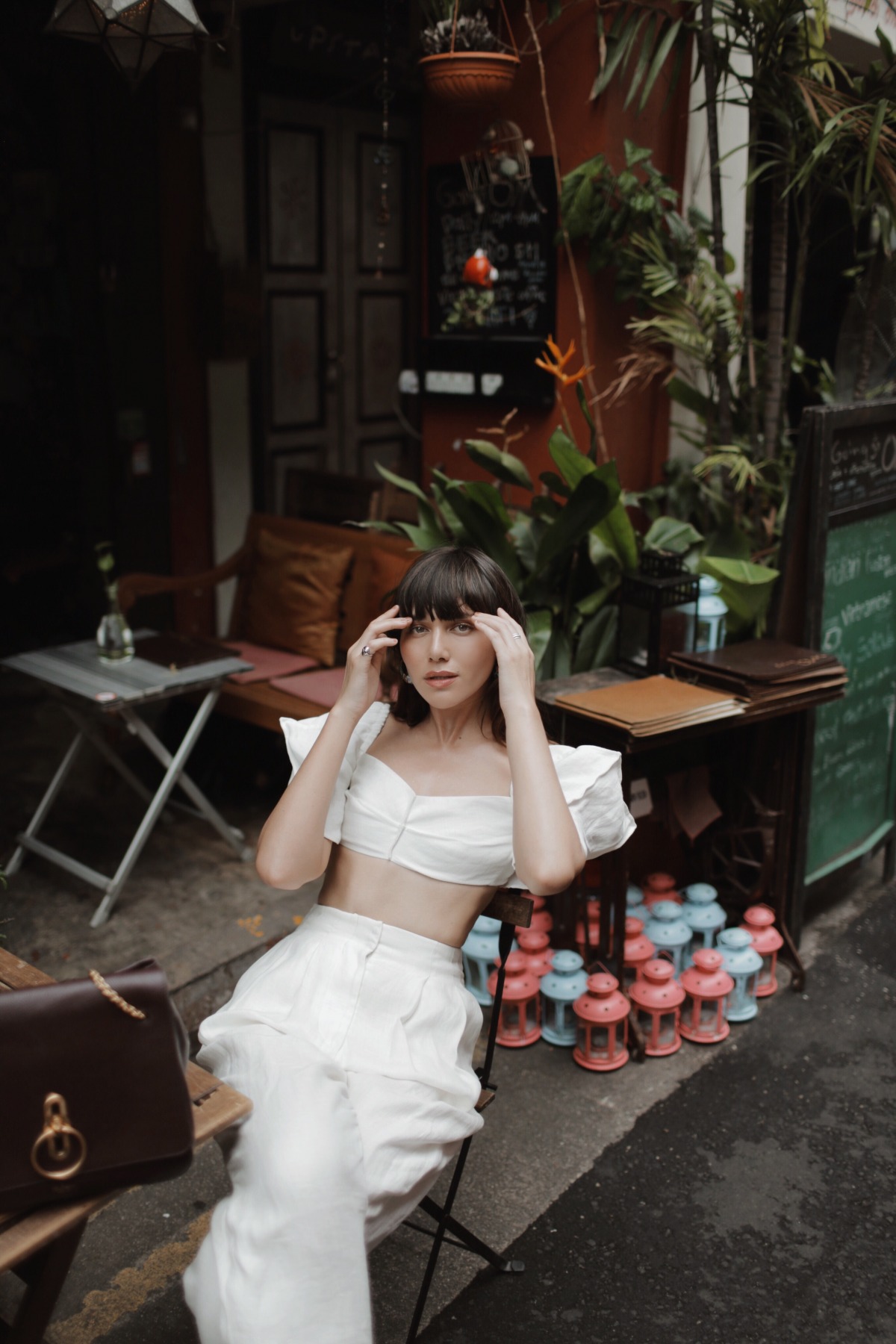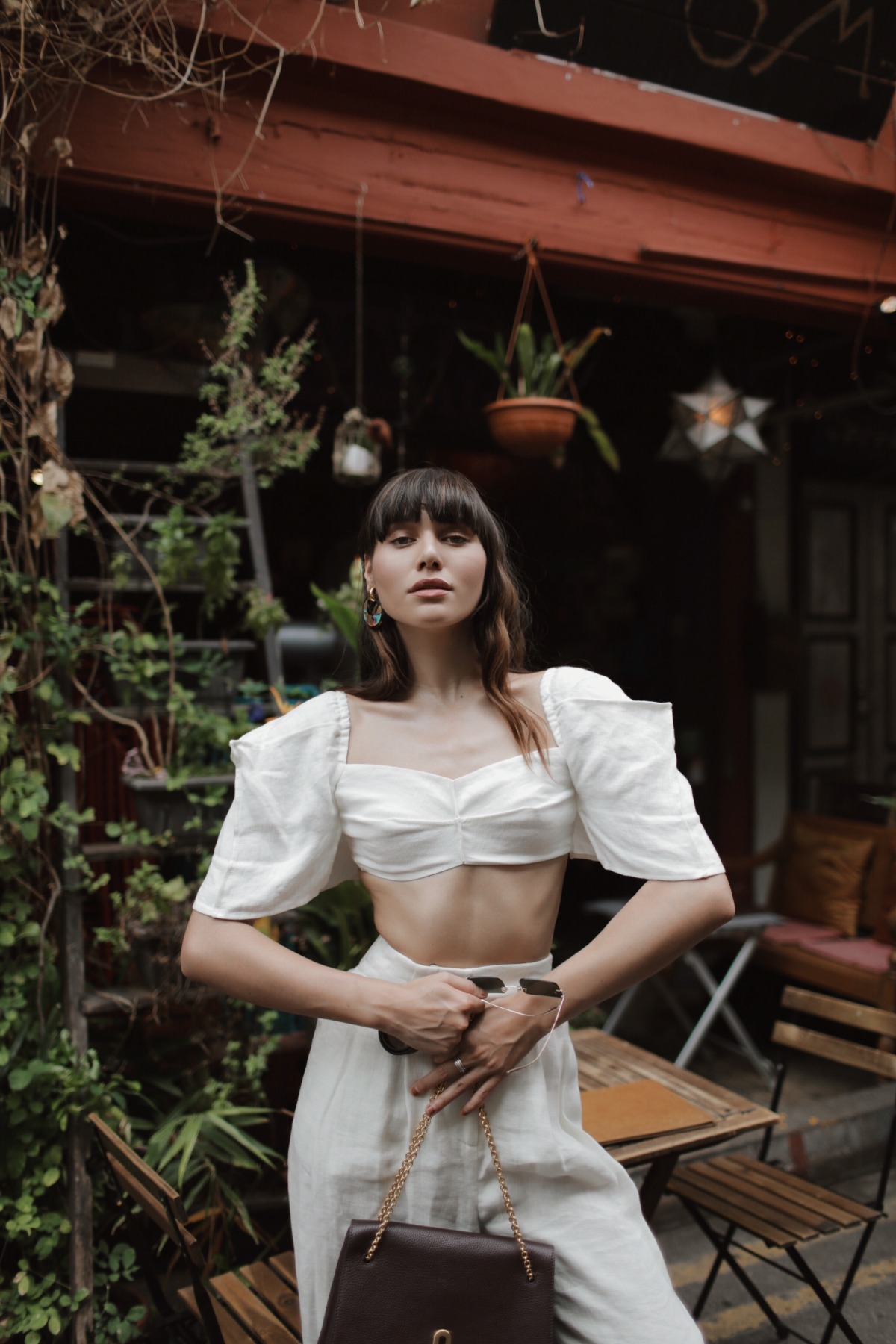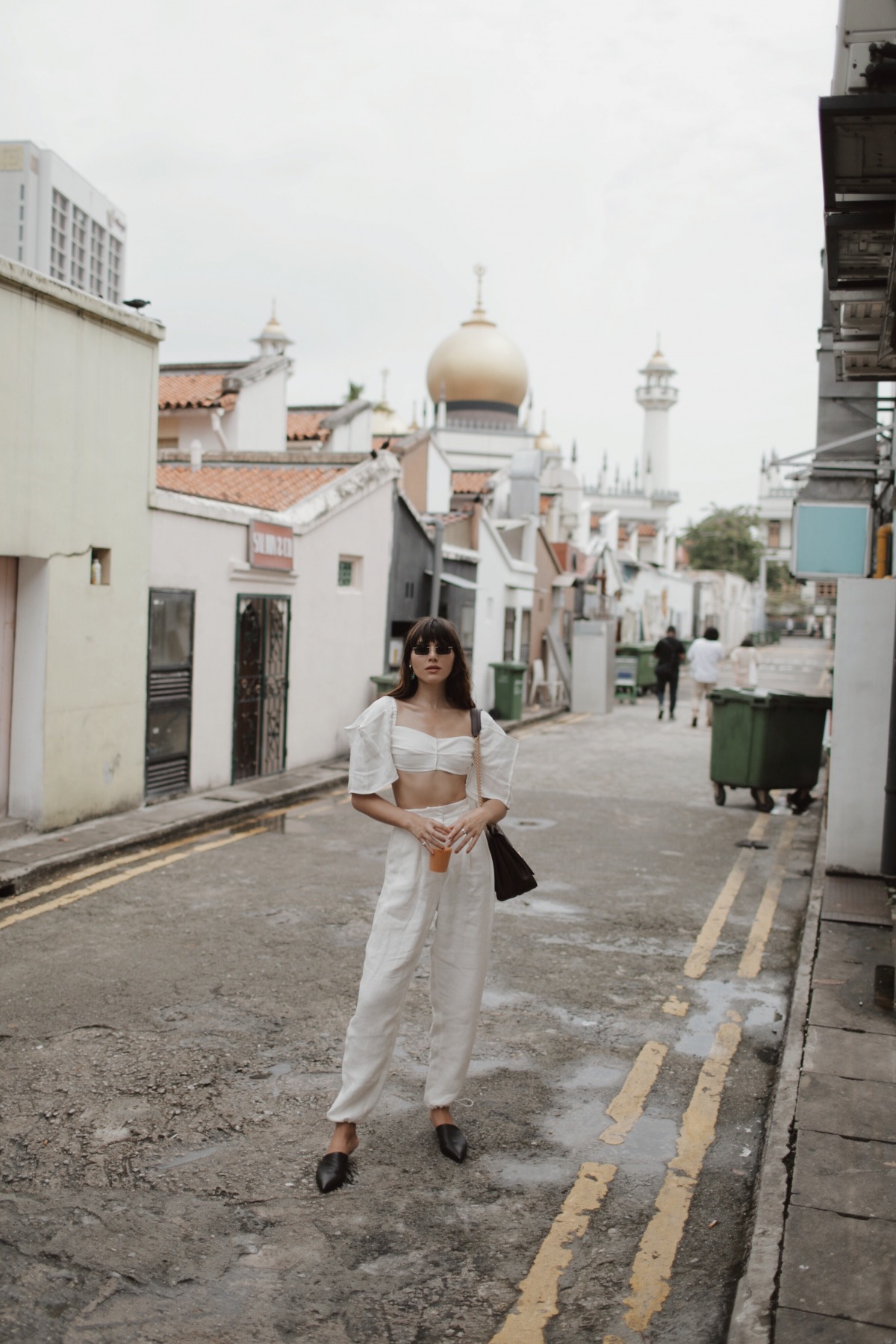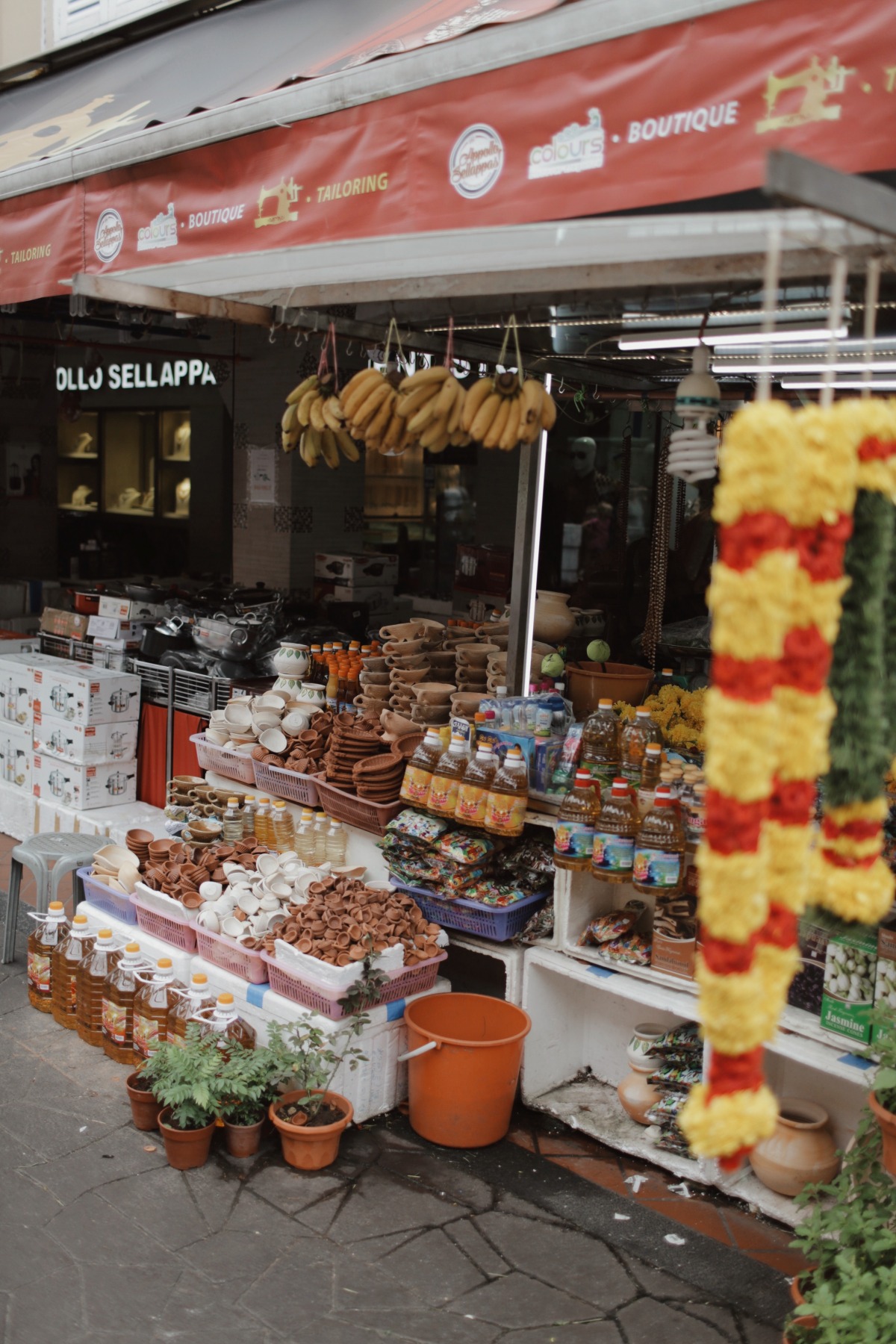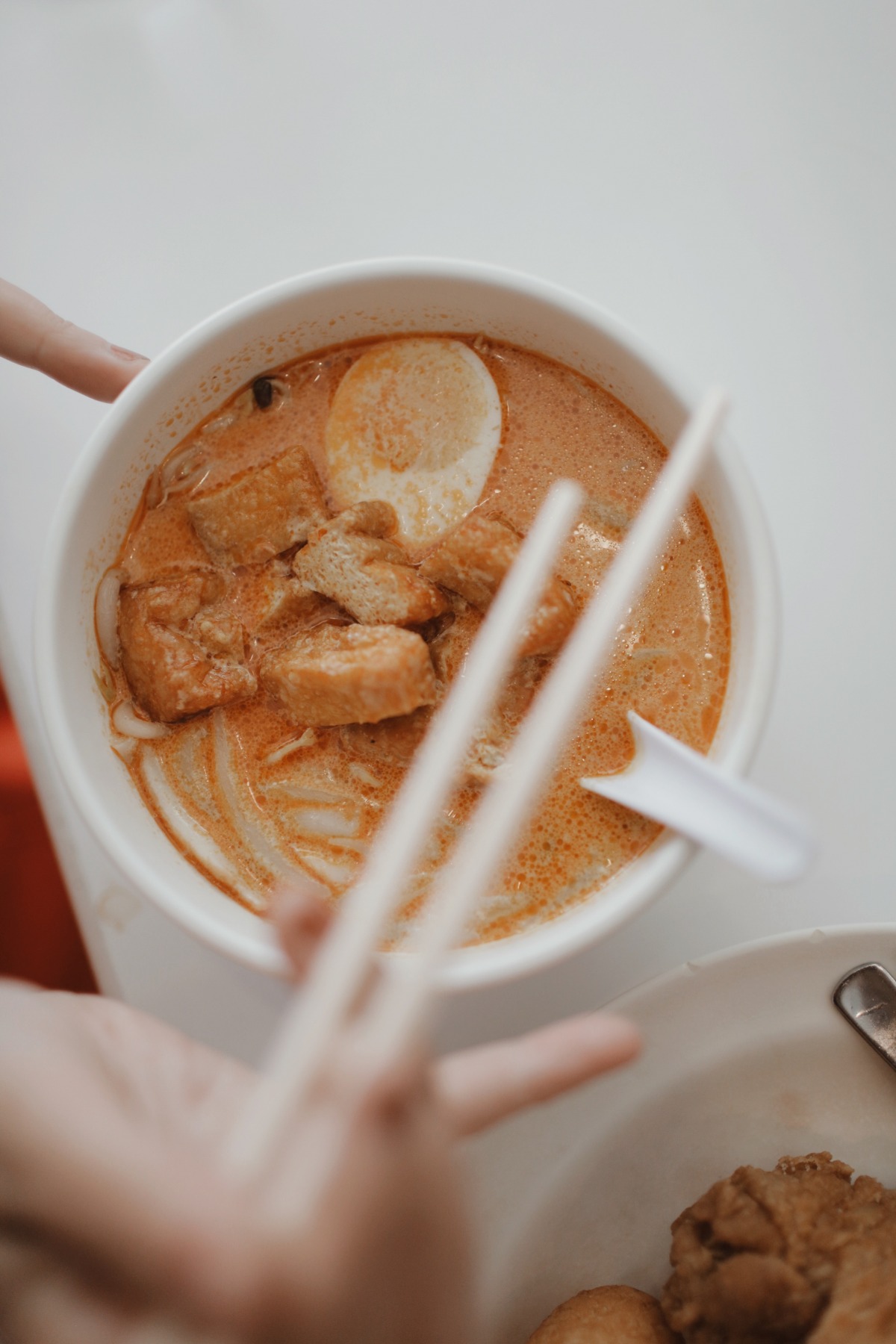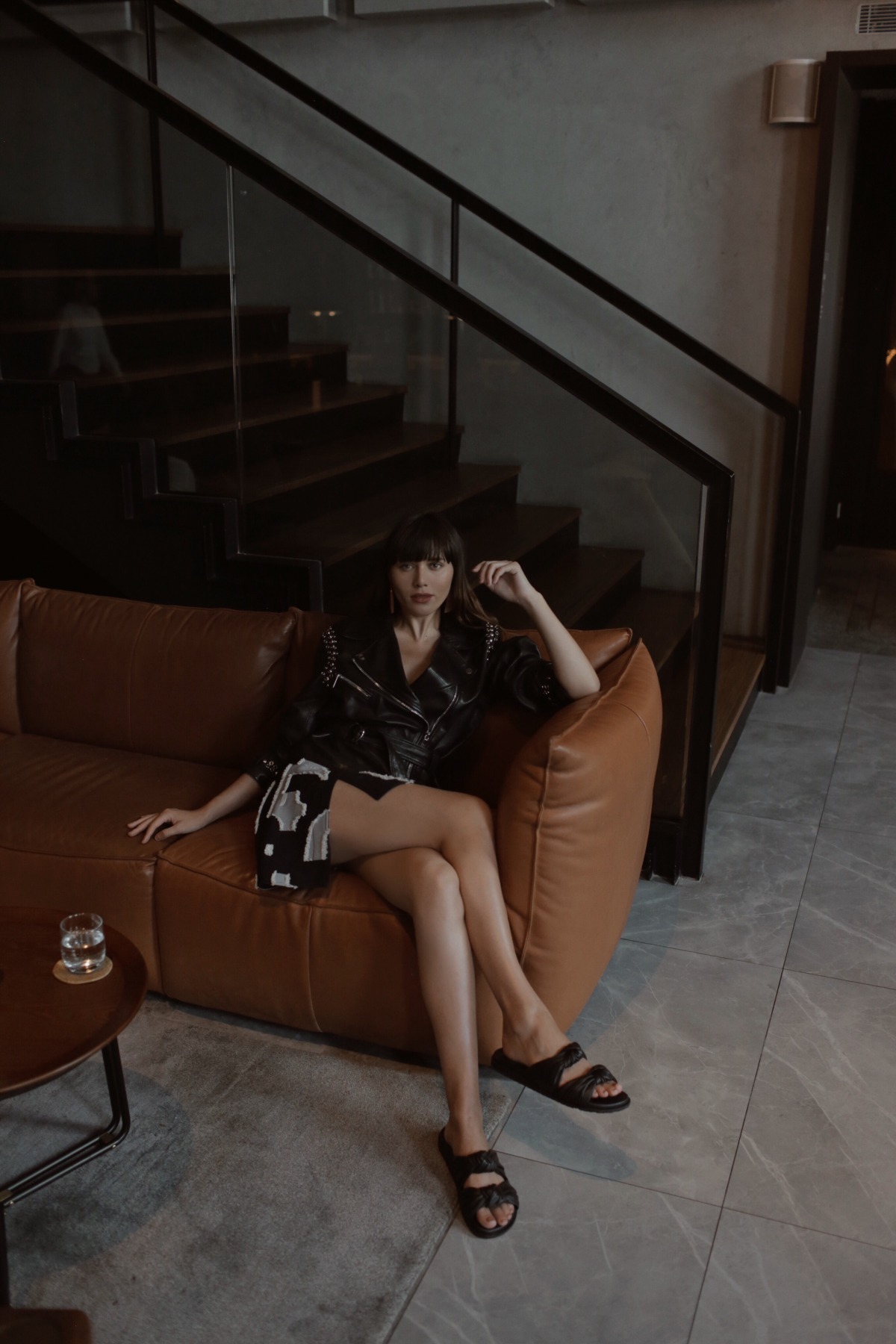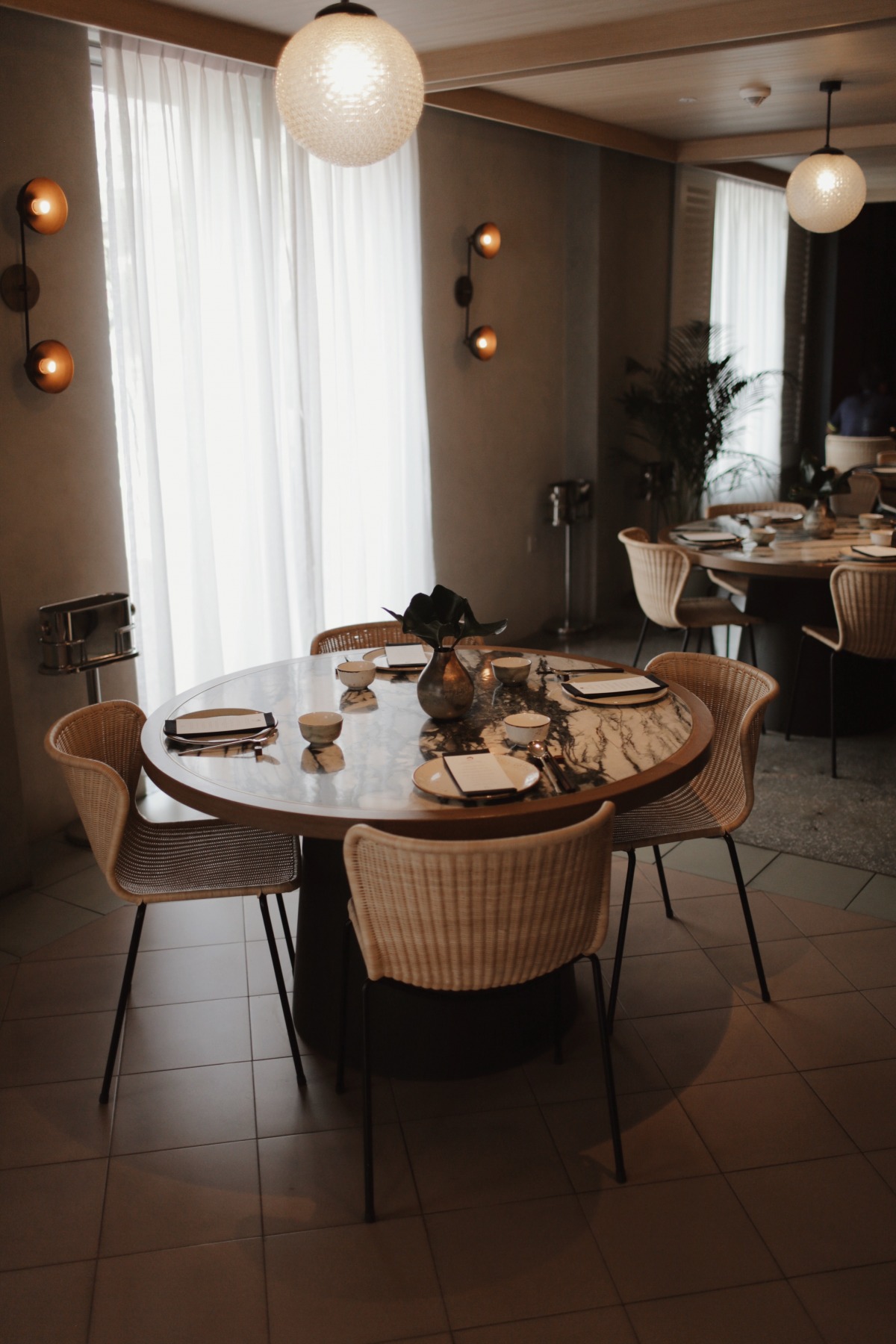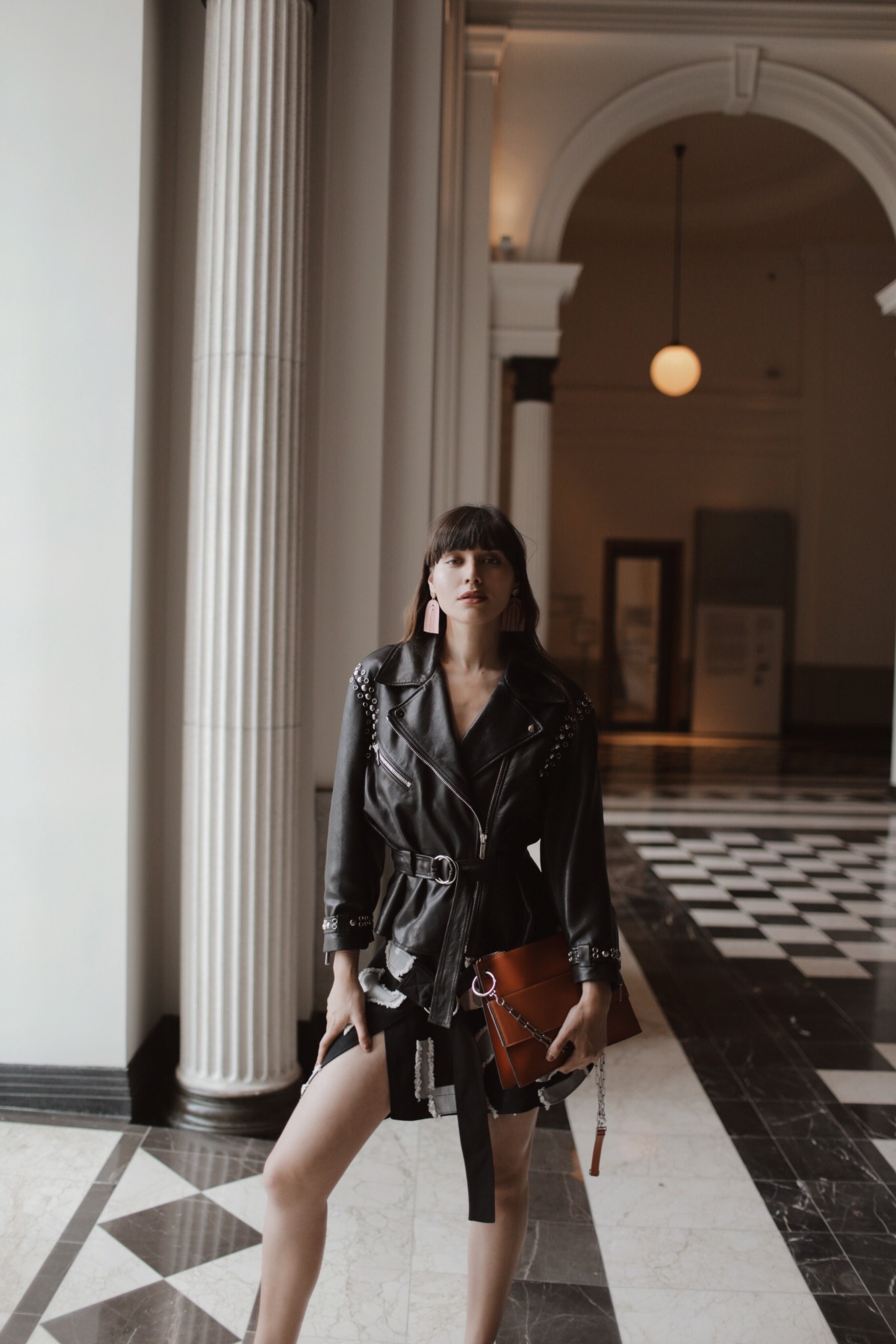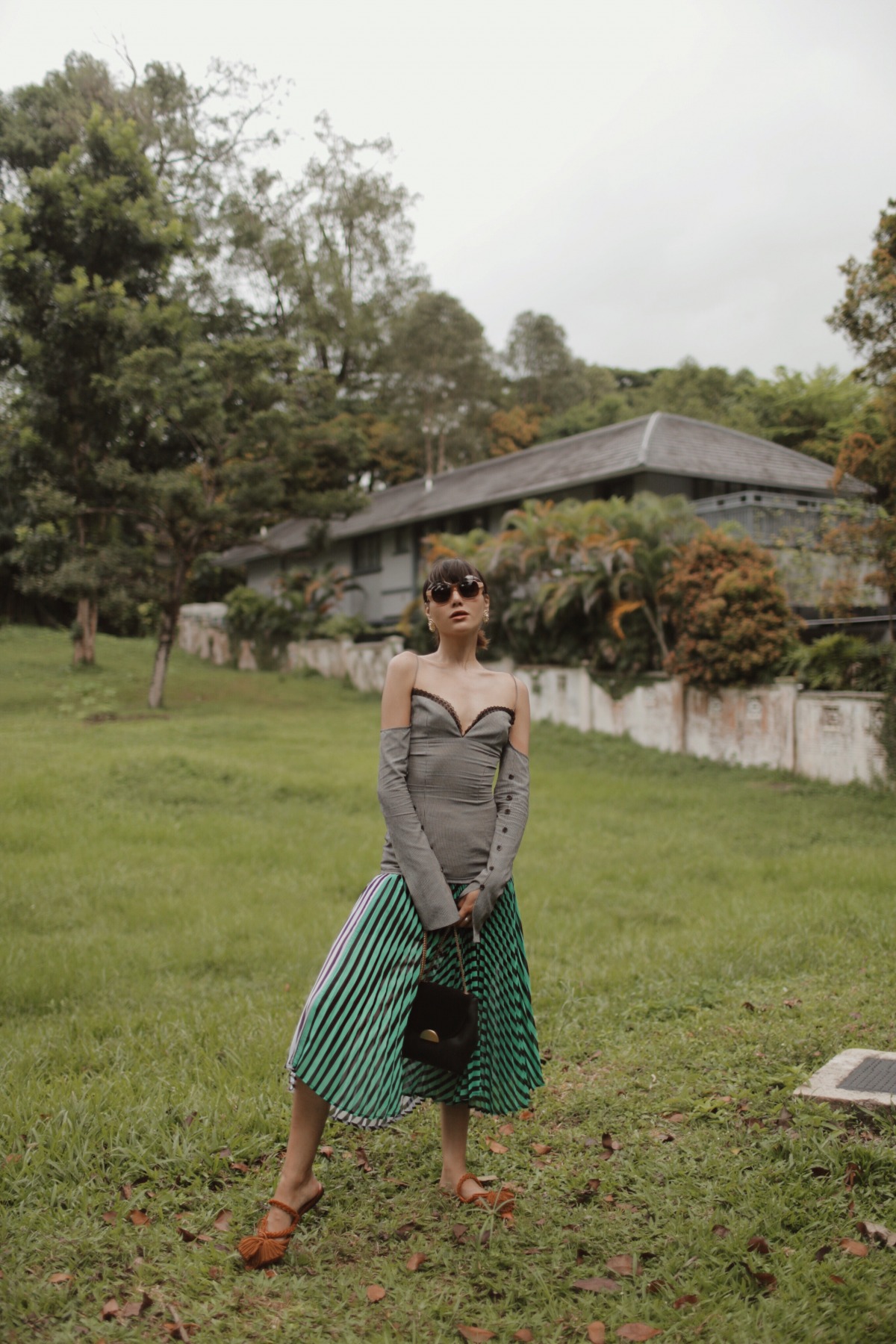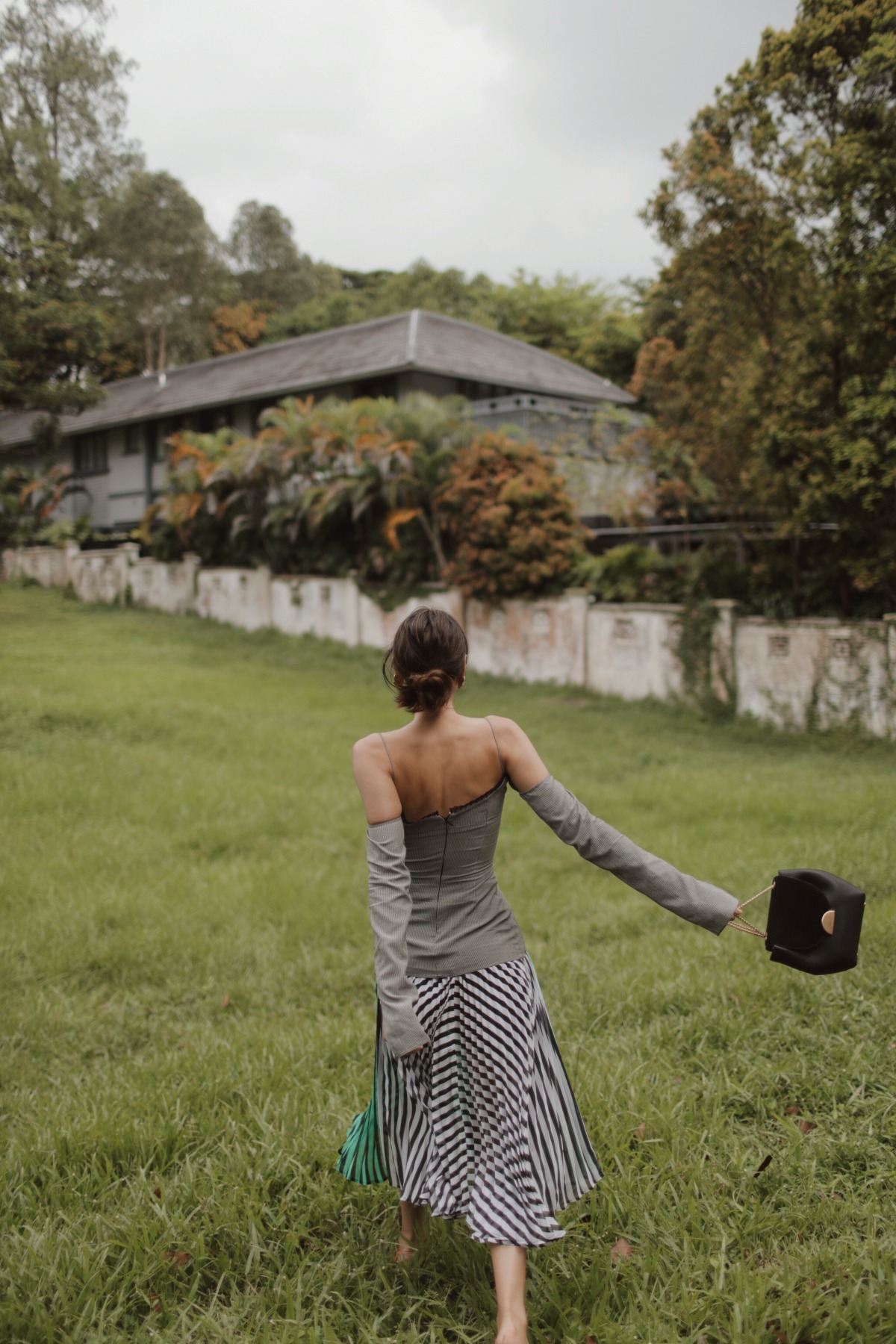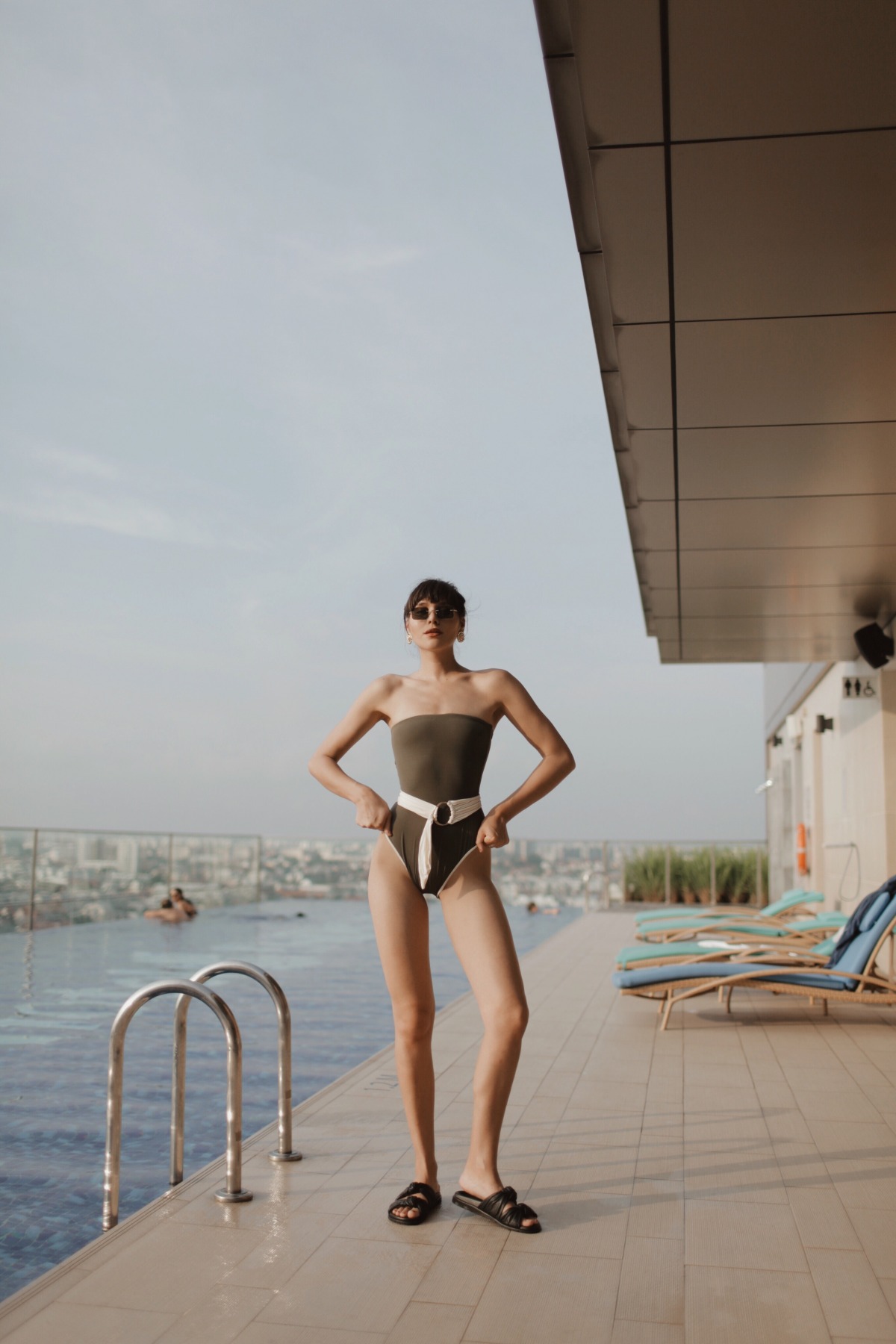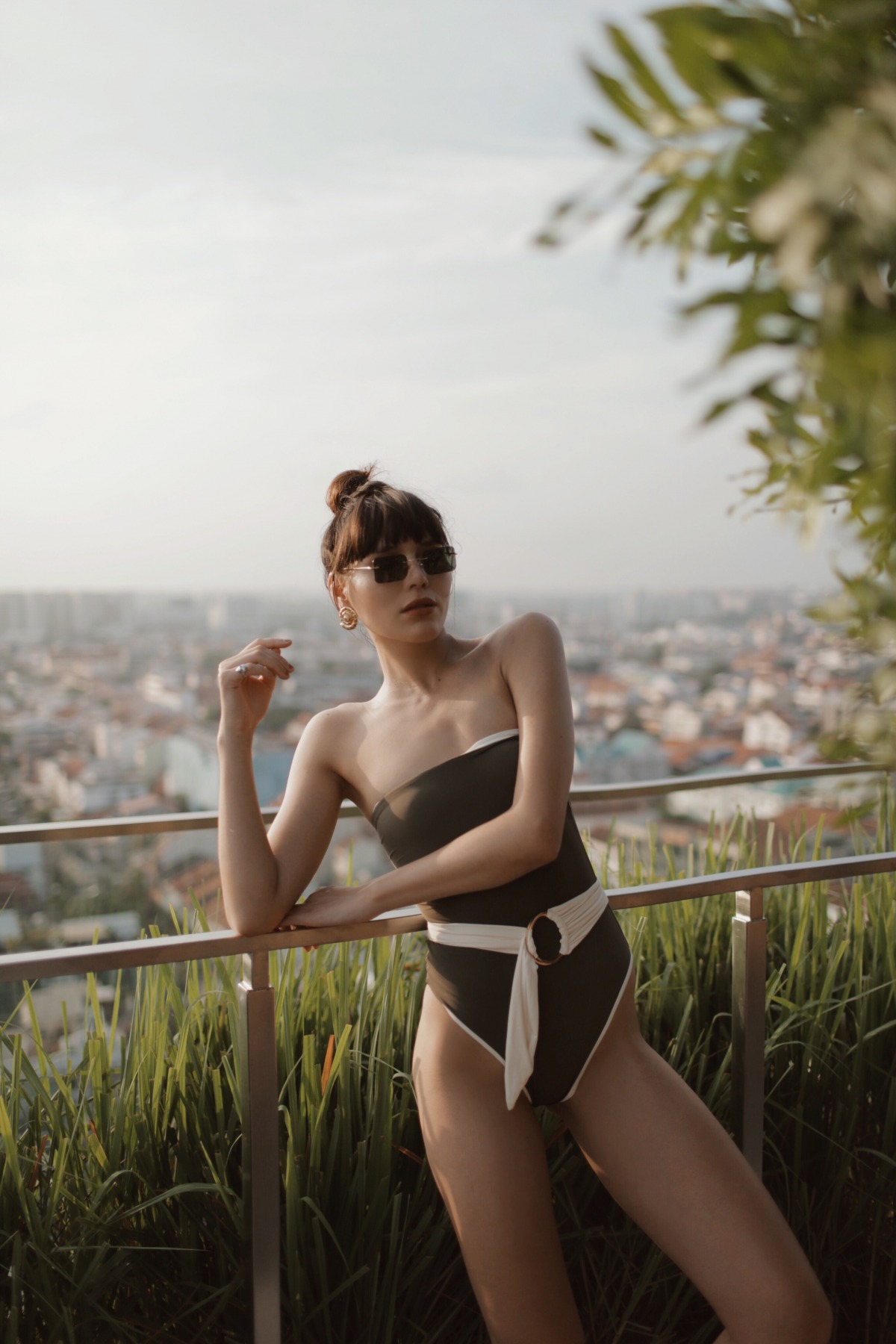 My mother was born in Singapore, and all of my aunts, uncles, and cousins on my Chinese side still live in Kuala Lumpur, Malaysia. It's no surprise that I have such a strong love for everything Southeast Asia. The delicious food in particular. My love for intensely spicy curries and laksa noodle soups began the day I was born. But the more I grow up, I've had this urge to learn more and more about the place my mother is from. While I've made many trip to Malaysia and absolutely love it, I've only been to Singapore once as a kid. When I had the opportunity to visit again to really enrich myself in everything this wonderful country has to offer on Singapore's Crazy Rich Asian press trip, I jumped at it. Not only did we get to experience much of Singapore's "crazy rich asian" indulgences from the top hotels to the best and most chic restaurants and bars (listed below), but we also went deep into Perankan history. "Perankan' was the word of the trip. Peranakans are the descendants of Chinese immigrants who came to the area in the 15th and 17th century. You'll notice the traditional Peranakan styled homes in my guide below. They comes in rows and rows of every color of the rainbow with a gorgeous British colonial design.
The 21 long hours of travel were well worth it. The moment we got off the plane, we were hit with that warm humidity you only get in Southeast Asia. I always feel at home when I'm on this side of the world. I get excited hearing "lah" at the end of every sentence (it's the way my mother speaks), and I get excited knowing that I can laksa at any time of the day. We checked into our hotel for only an hour before beginning our non-stop tour of Singapore. I was so ready to indulge in the country's rich history, colors, and innovative technology and architectural design. Sleep could wait.
Here is part 1 of my BEST OF SINGAPORE GUIDE:
The Warehouse Hotel:
The Warehouse Hotel is a new and super chic boutique hotel alongside the Singapore River. It was built in 1895 and was once a spot for underground activities and secret societies. While that history is gone, the building was restored into this stunning and minimal 37 room hotel. You'll notice a lot of concrete, wood, and sleek marble accents.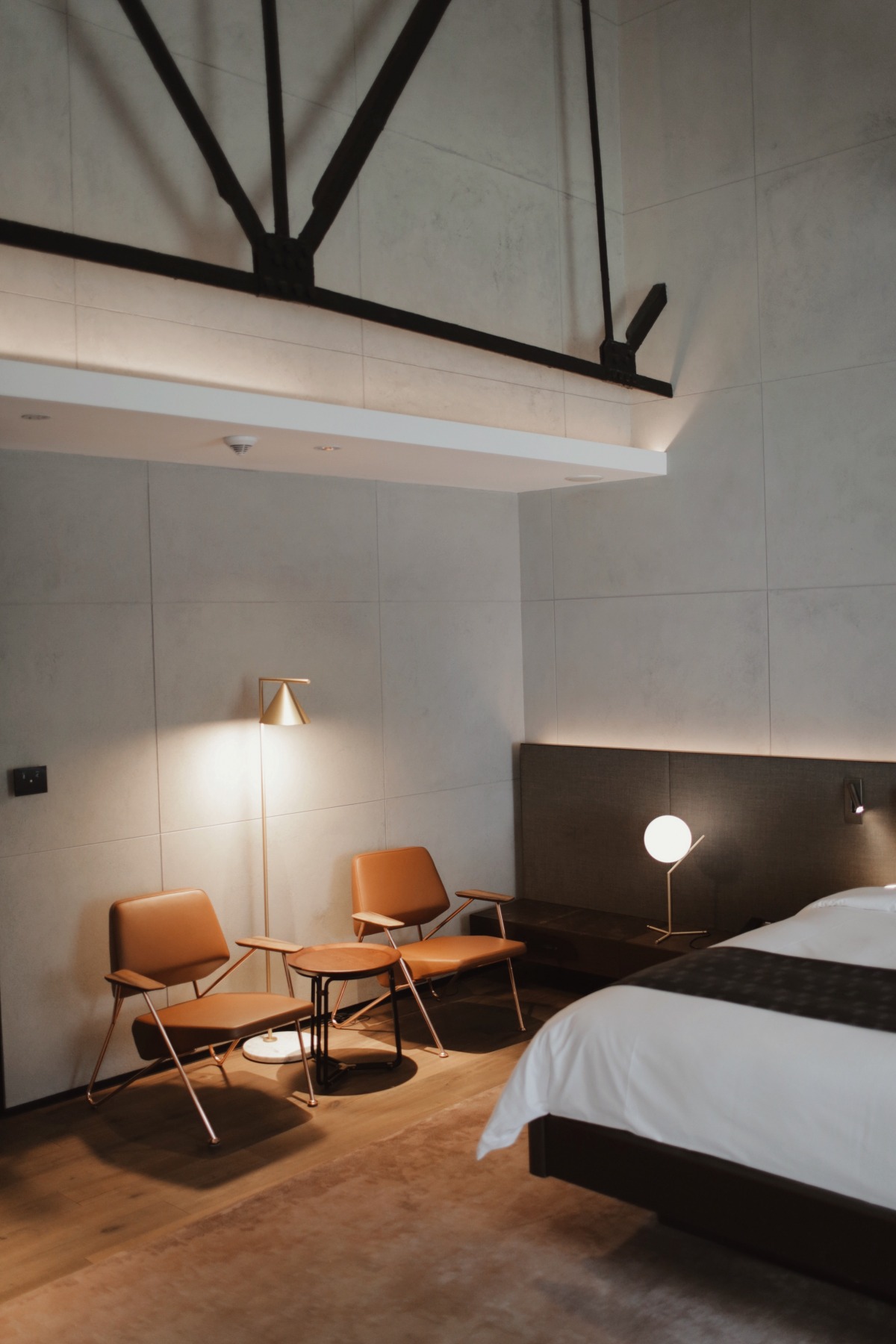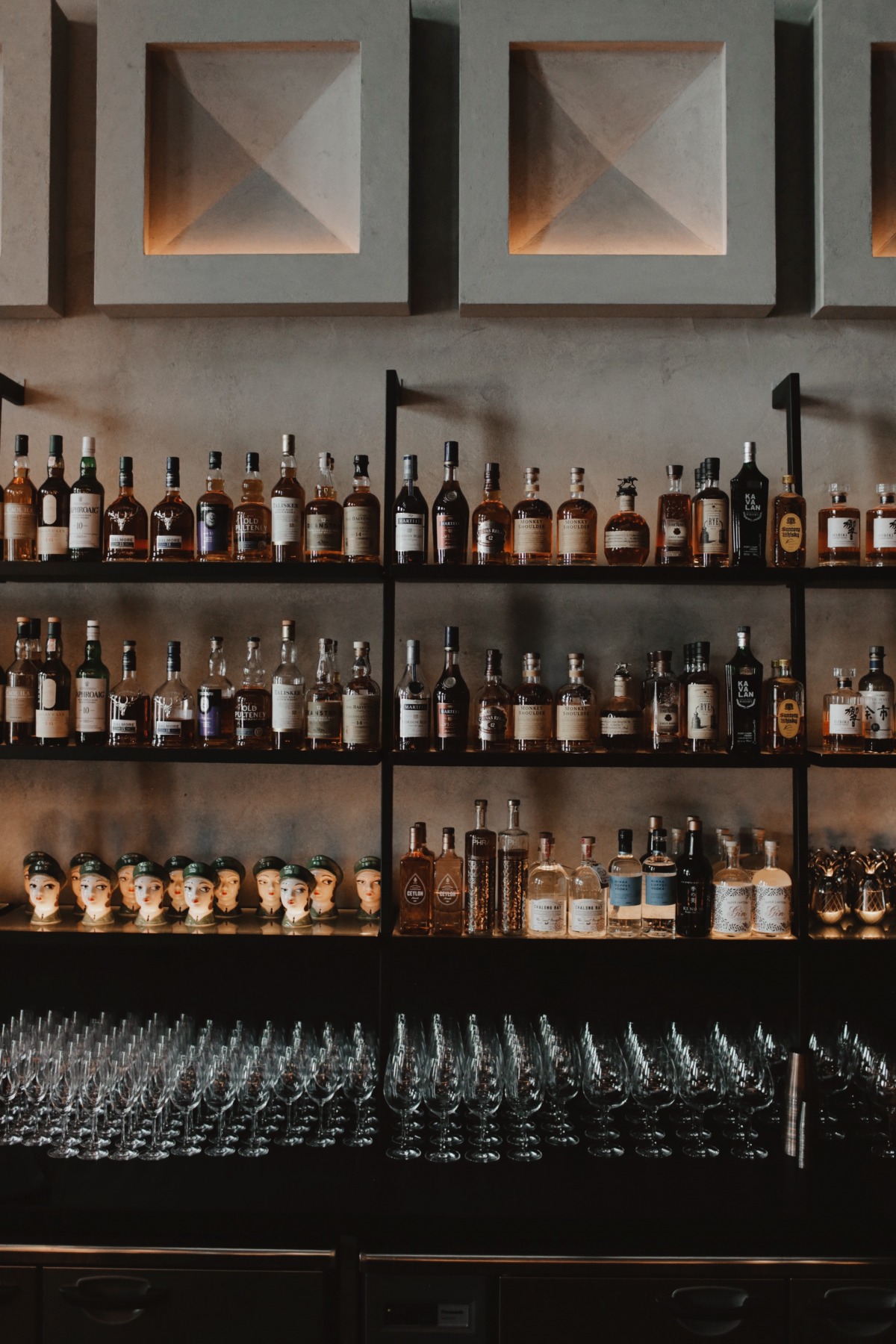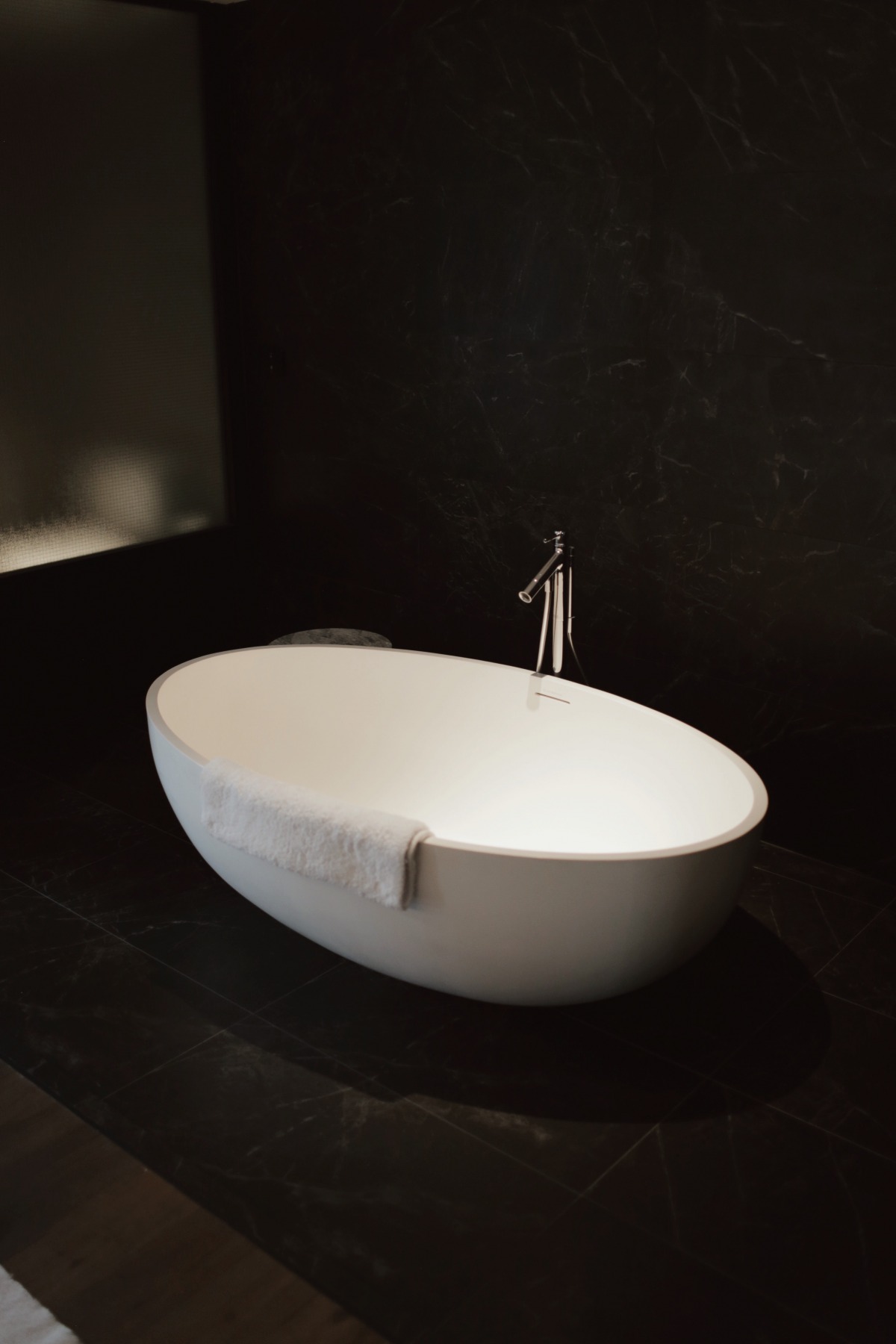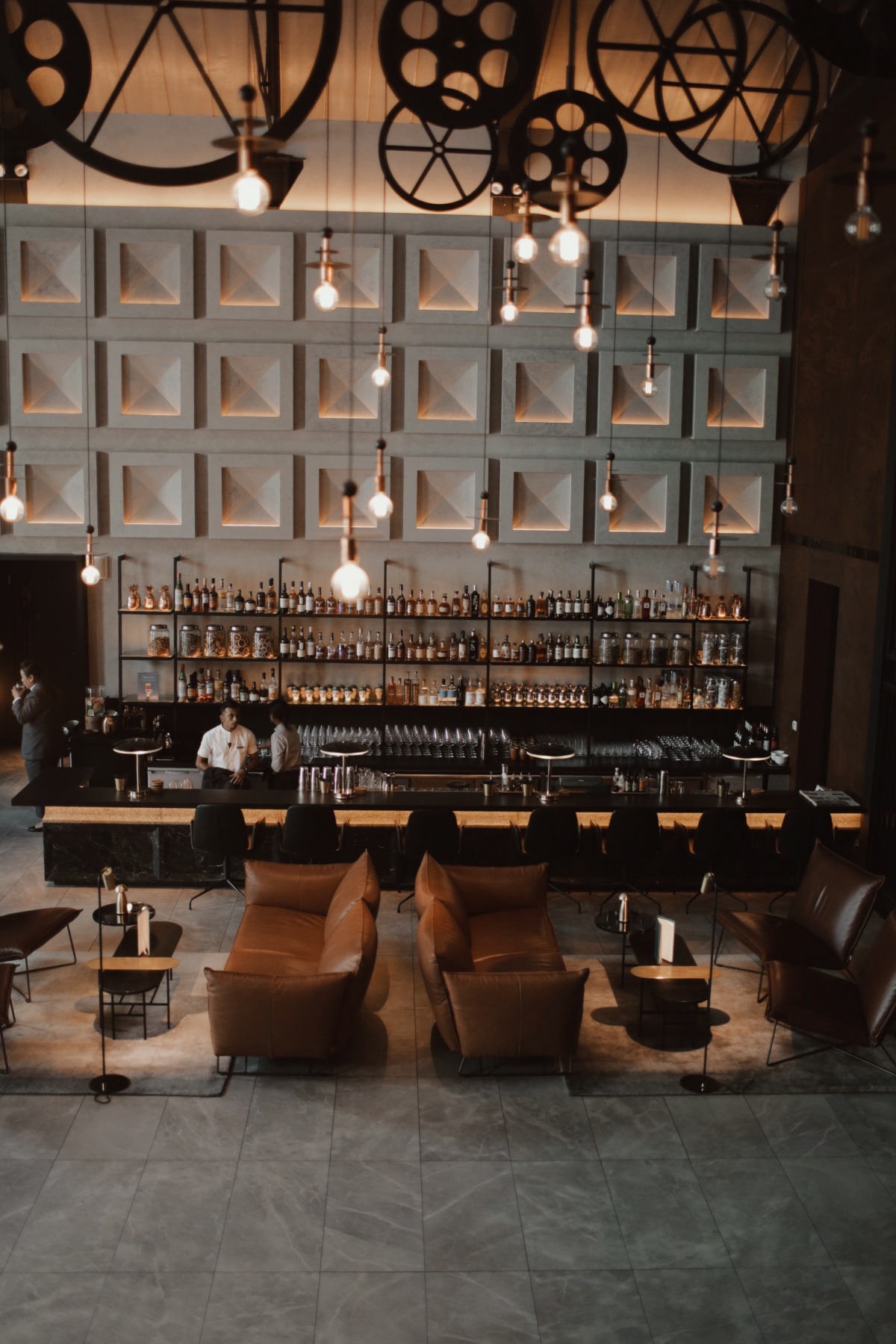 Po Restaurant:
Po is a spot we found inside The Warehouse Hotel. Po means "grandma". I still to this day call my grandmother a-po-po! My favorite appetizer here is the classic Popiah, a crepe-like roll. I like mine simple and filled with sweet sauce and chili sauce along with bean sprouts, lettuce leaves, chopped peanuts, shallots, and shredded omelette.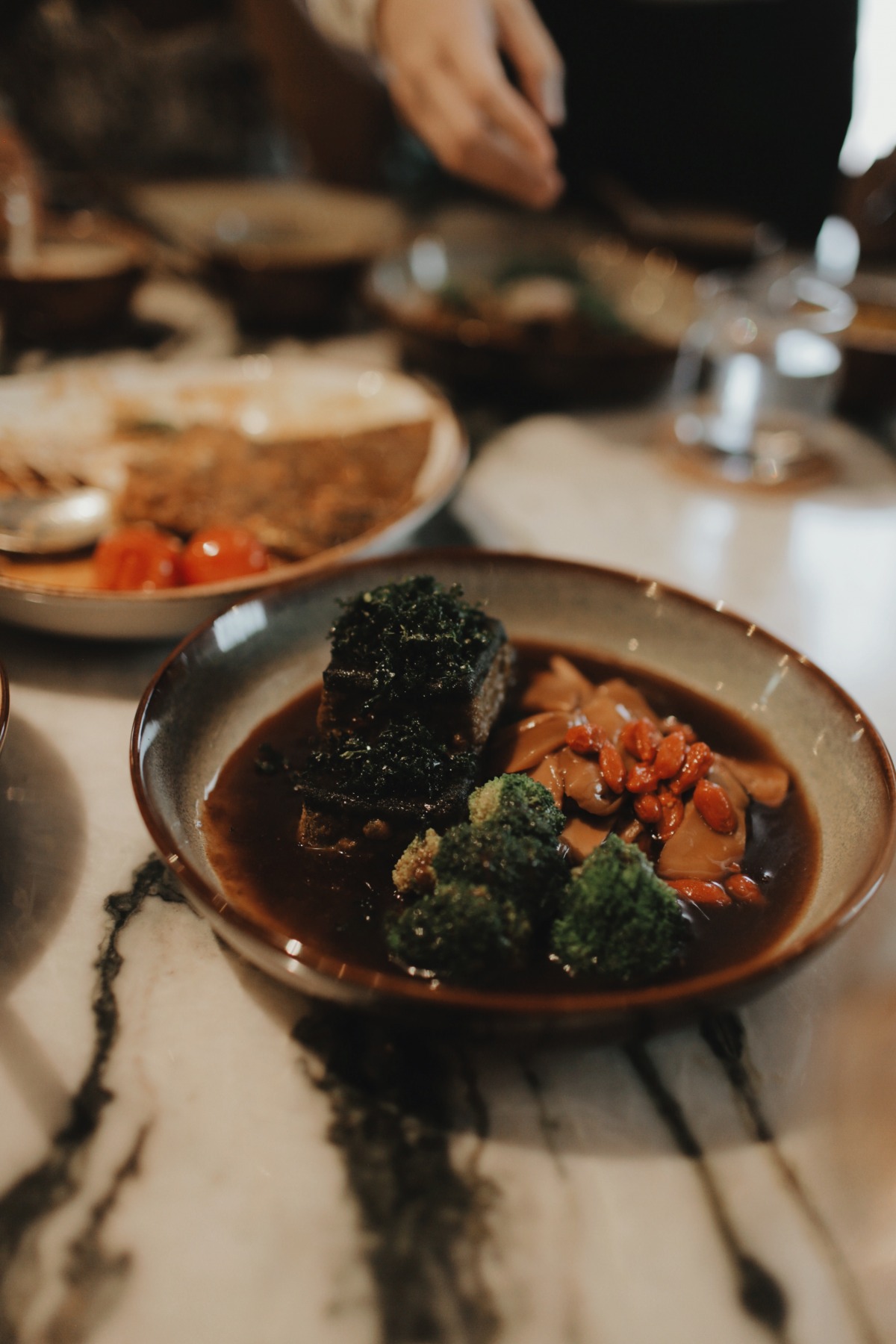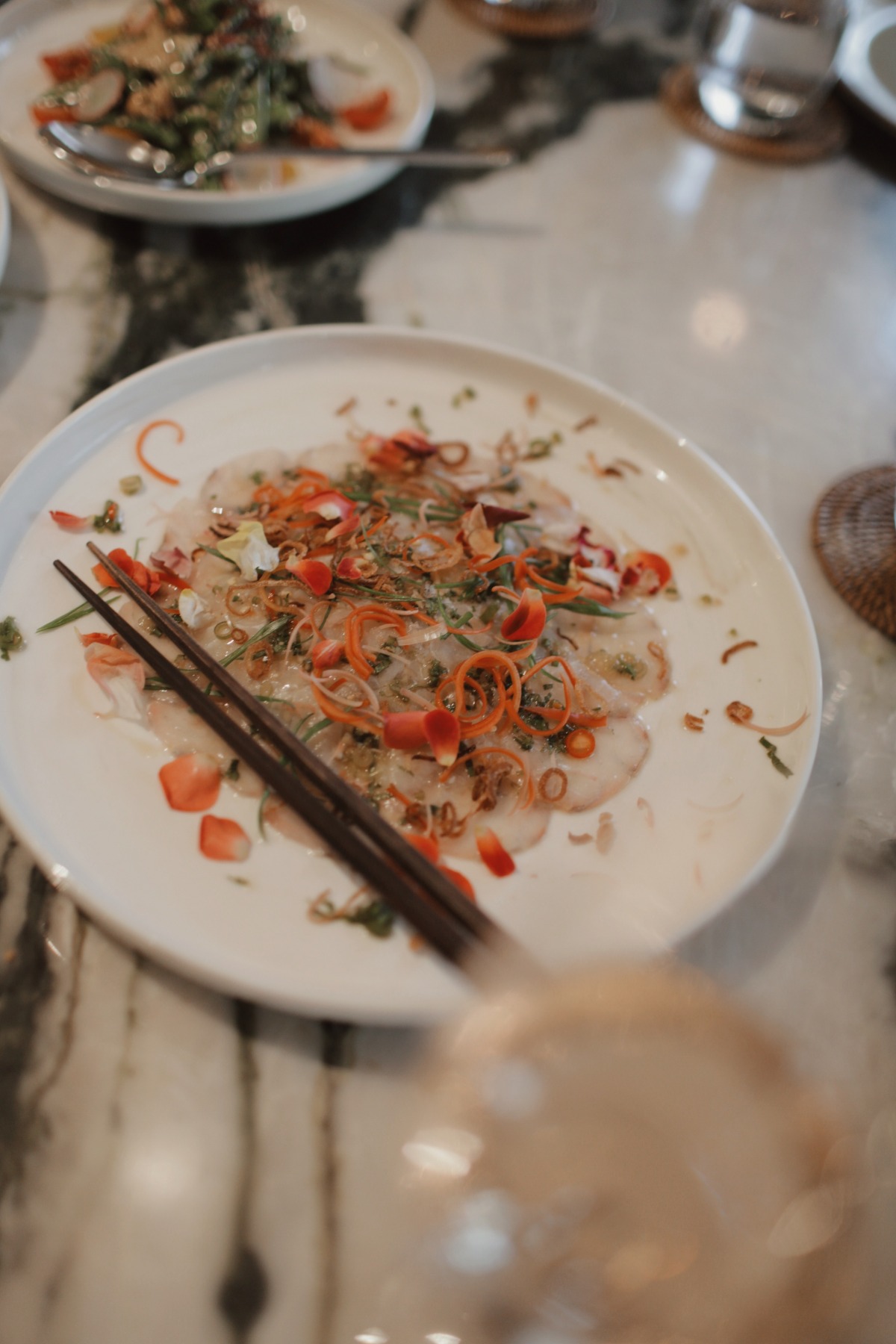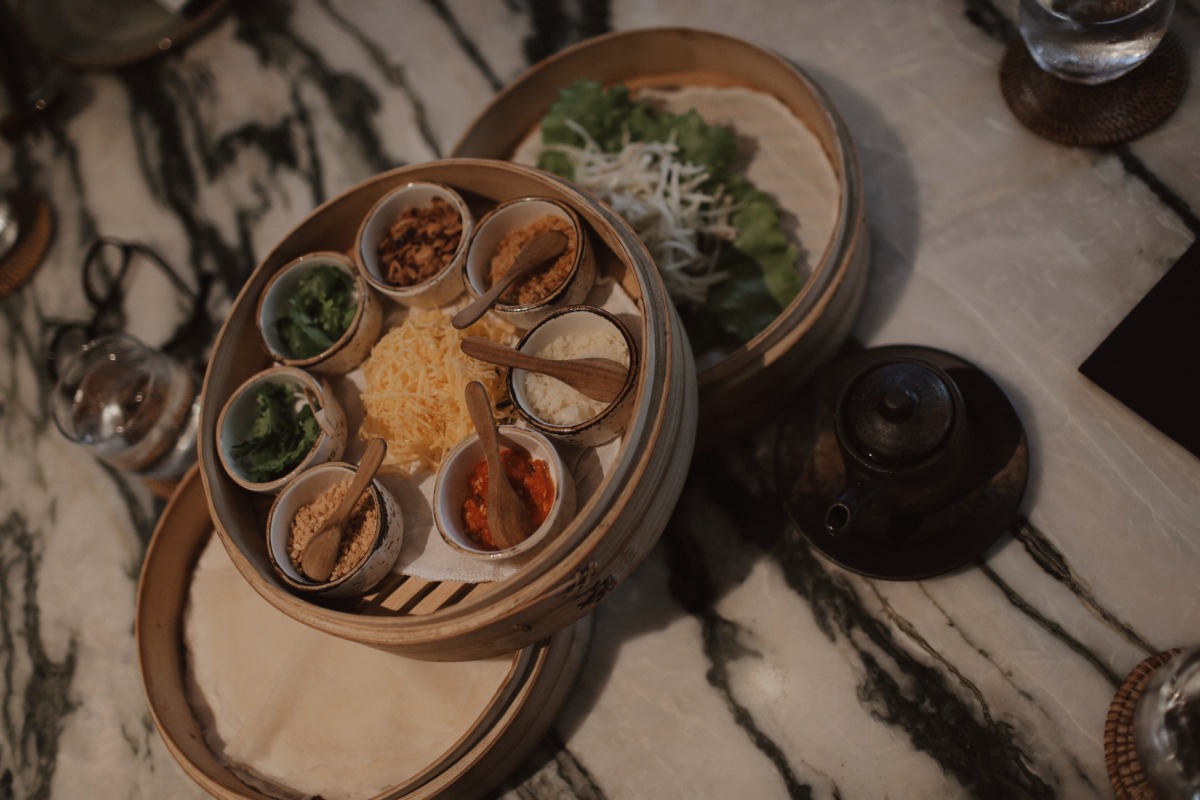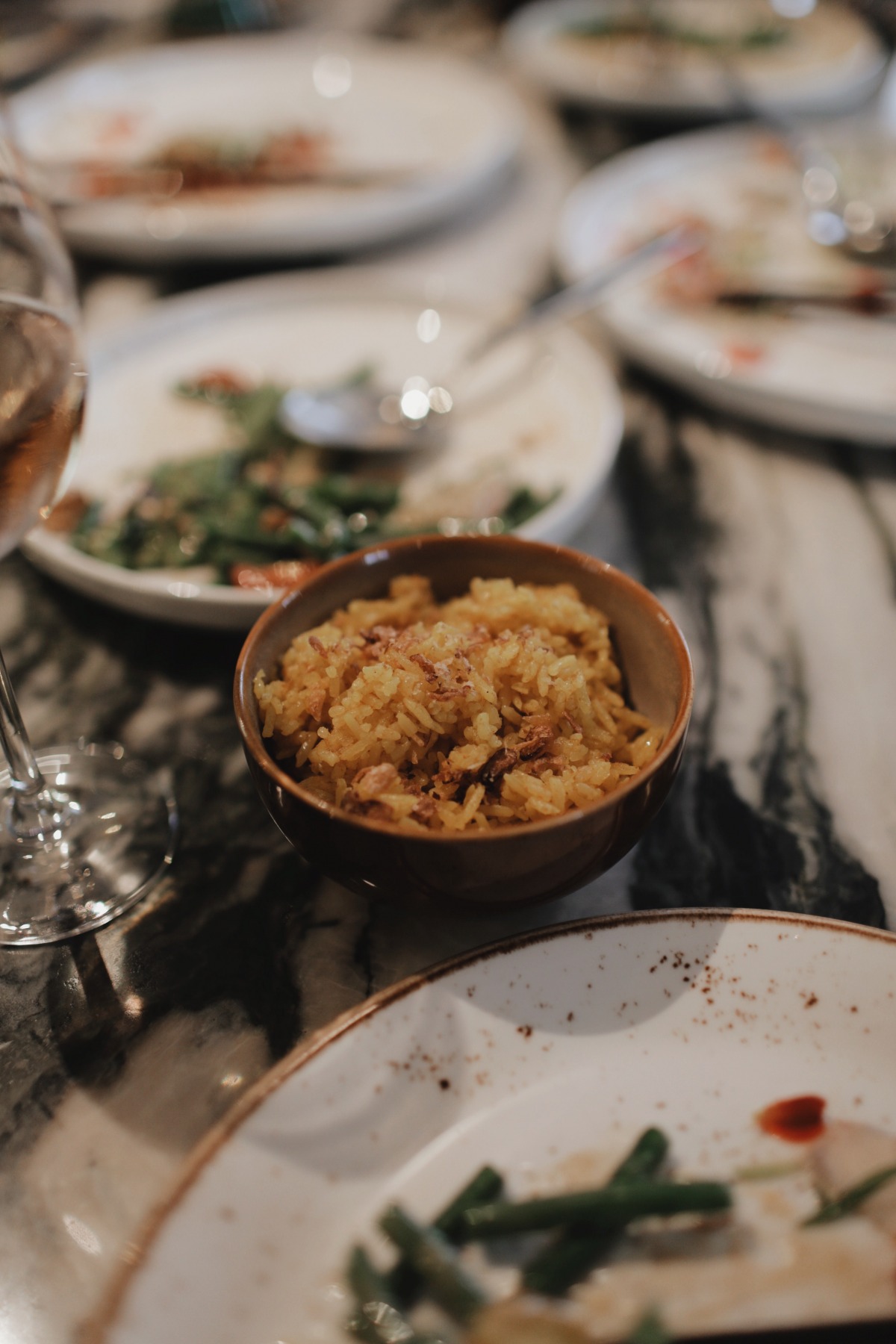 National Gallery Singapore:
The National Gallery Singapore is an art gallery in the the Downtown Core of Singapore. It has the world's largest public collection of Singapore and Southeast Asian art. This beautiful building also has a few wonderful restaurants and rooftop bar, with views of Marina Bay Sands. I fell in love with this space's layout, skylight, and floor plan. It's a work of art on it's own!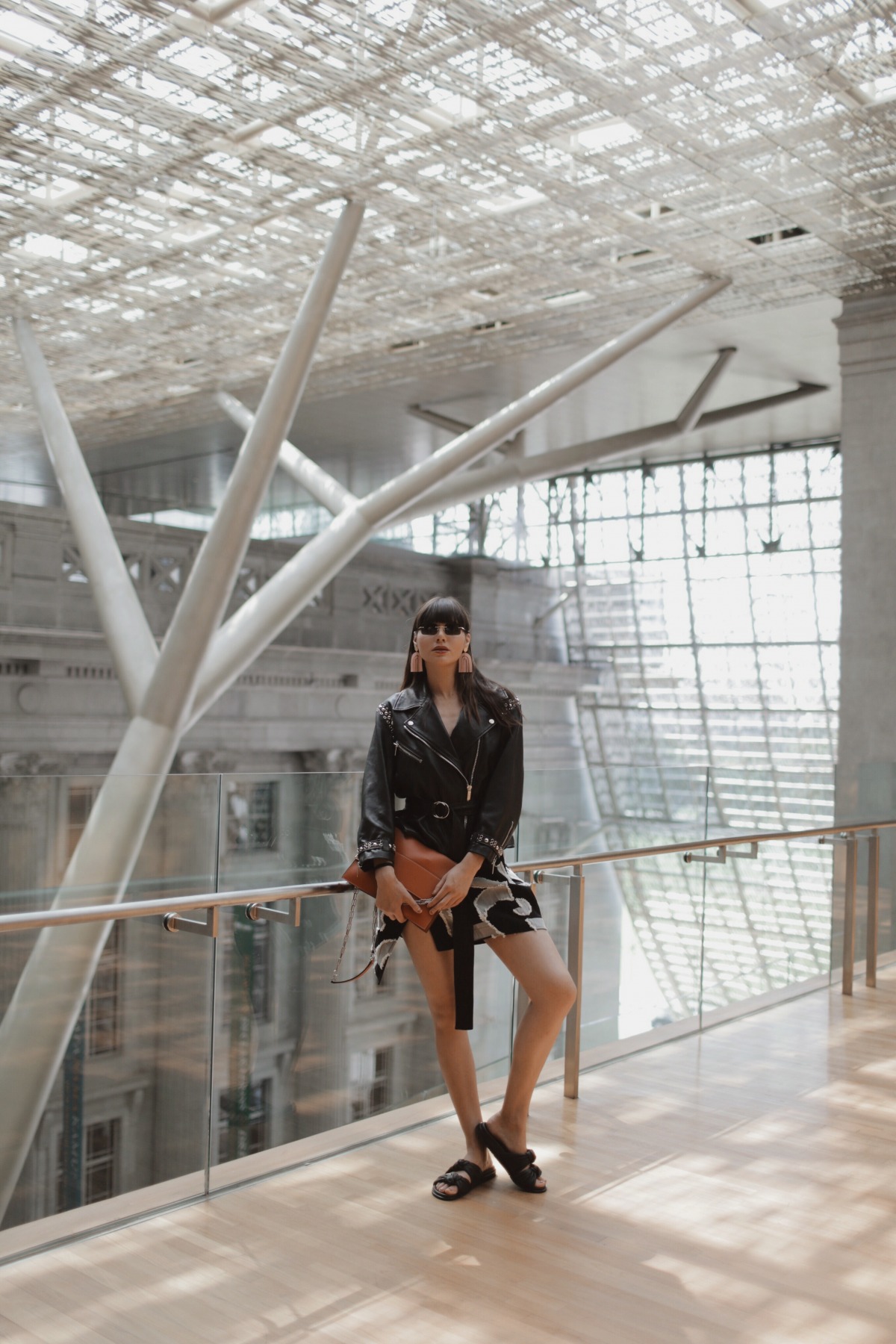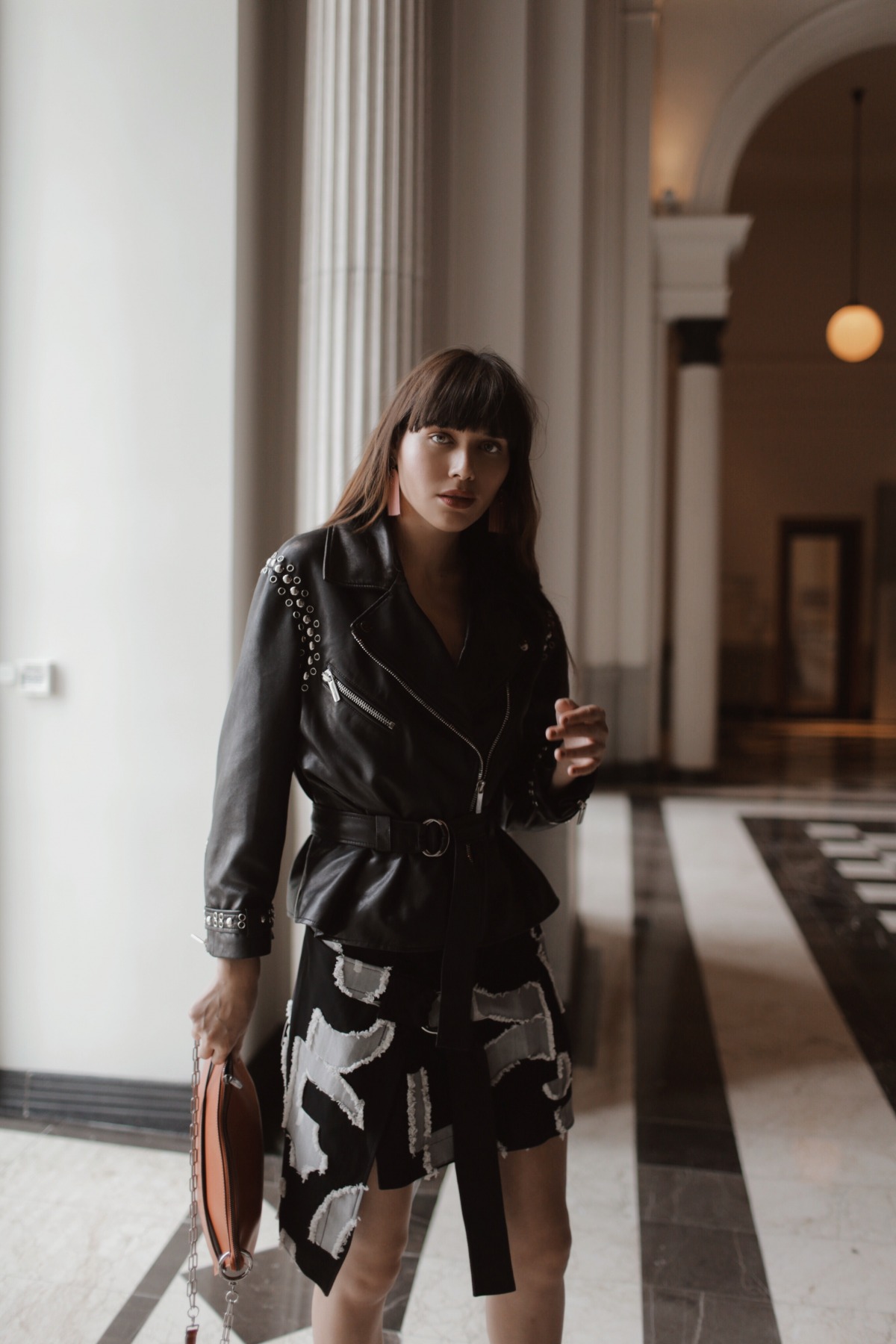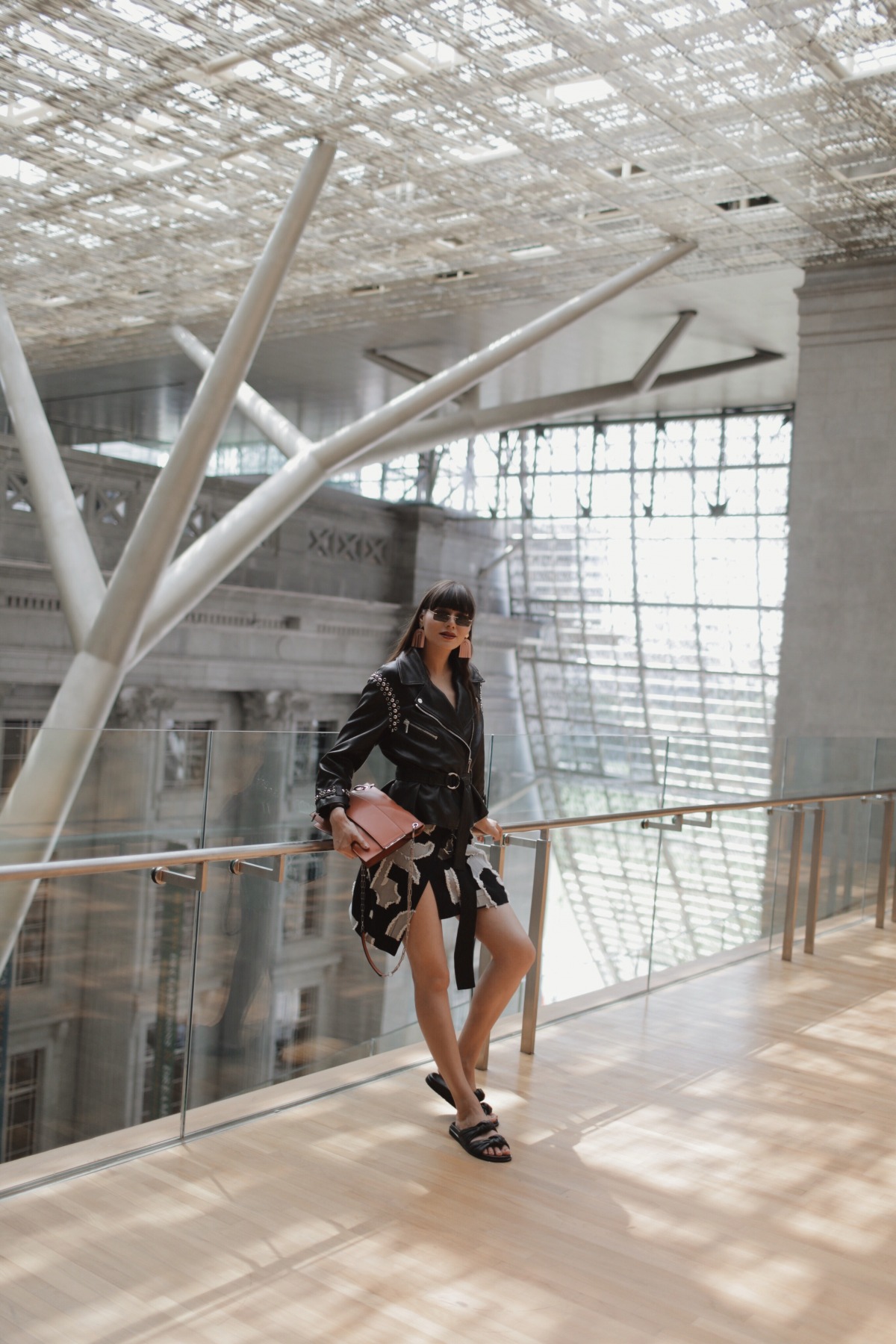 Nour Hammour leather jacket
Charles & Keith clutch
Dear Frances slides
H&M skirt
Lou & Grey earrings 
Haji Lane:
Haji lane is the narrowest street in all of Singapore. It's home to a really eclectic mix of independent boutiques. My favorite shop was Supermama, a craft store filled with curated and interesting objects. If you walk towards the stunning Sultan Mosque, you'll find tons of little side streets with food and shopping. Grab a boba tea and explore by foot or vespa!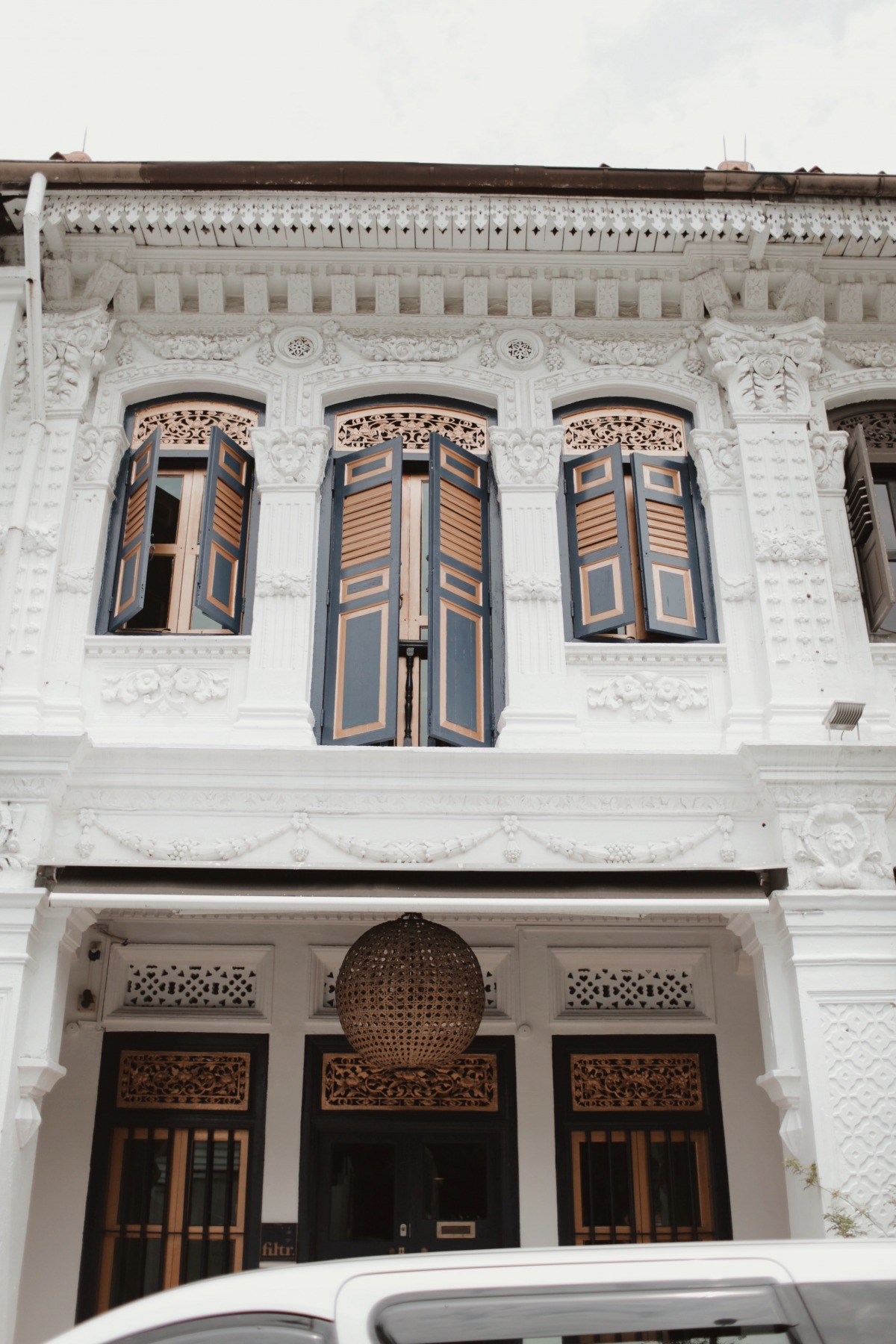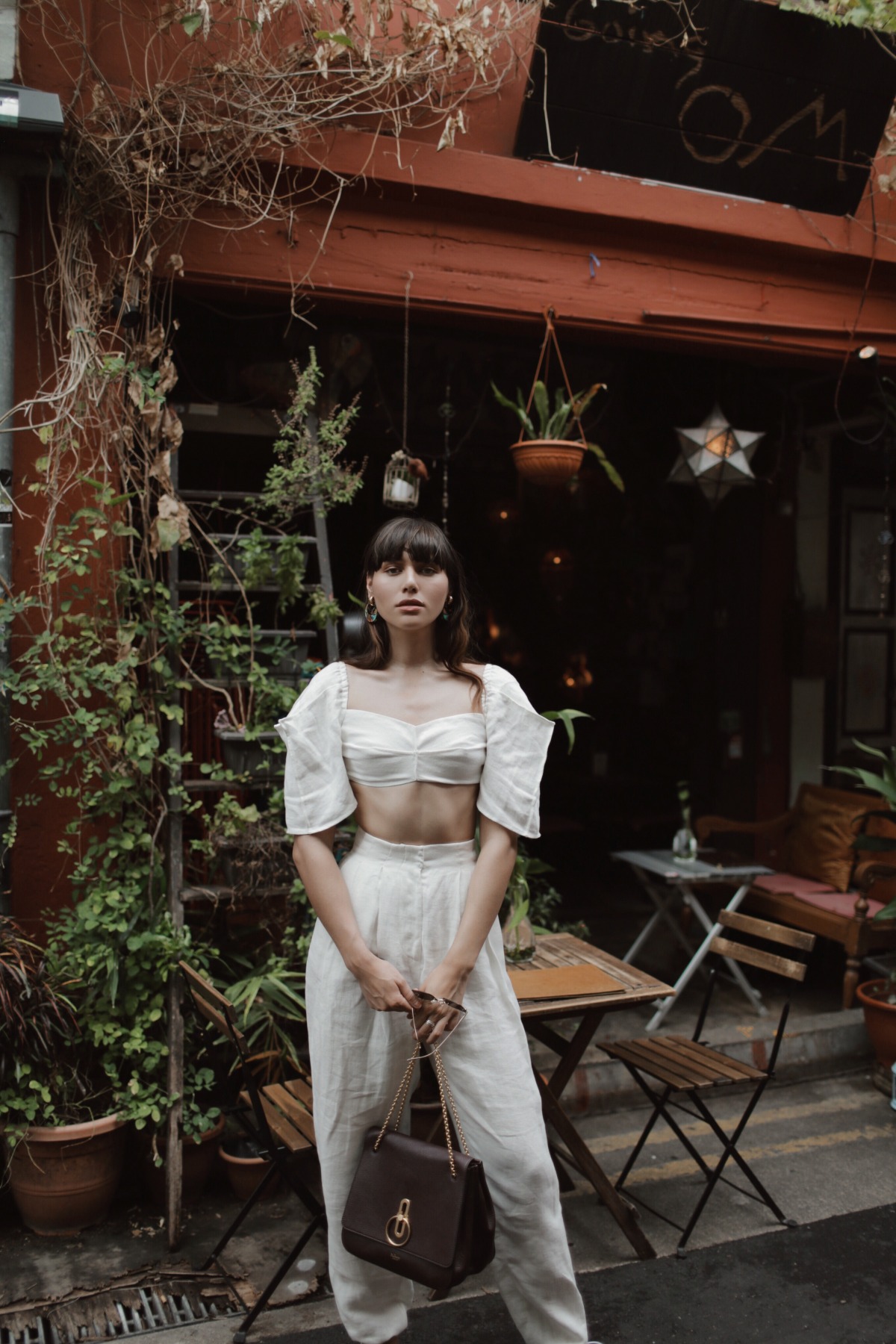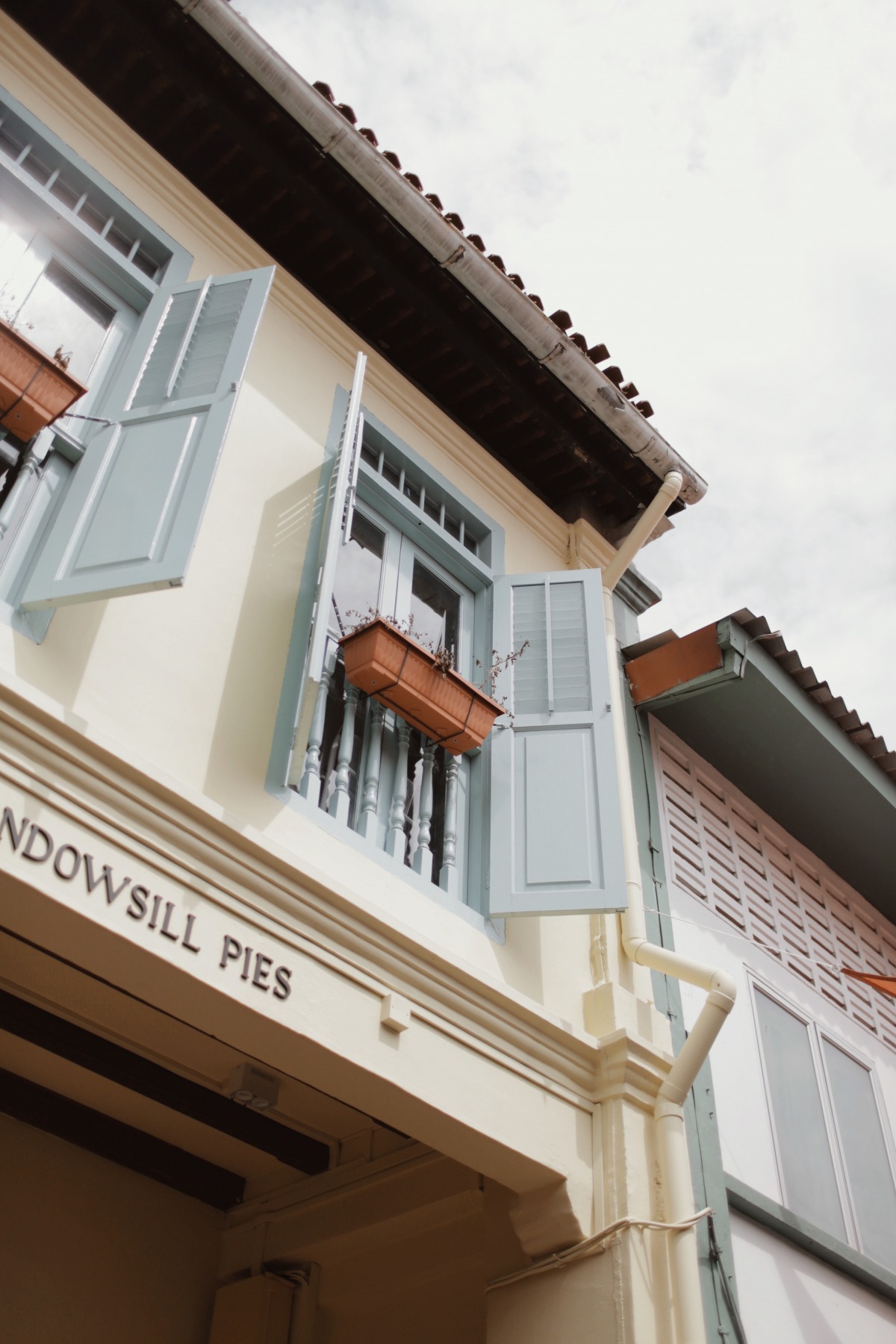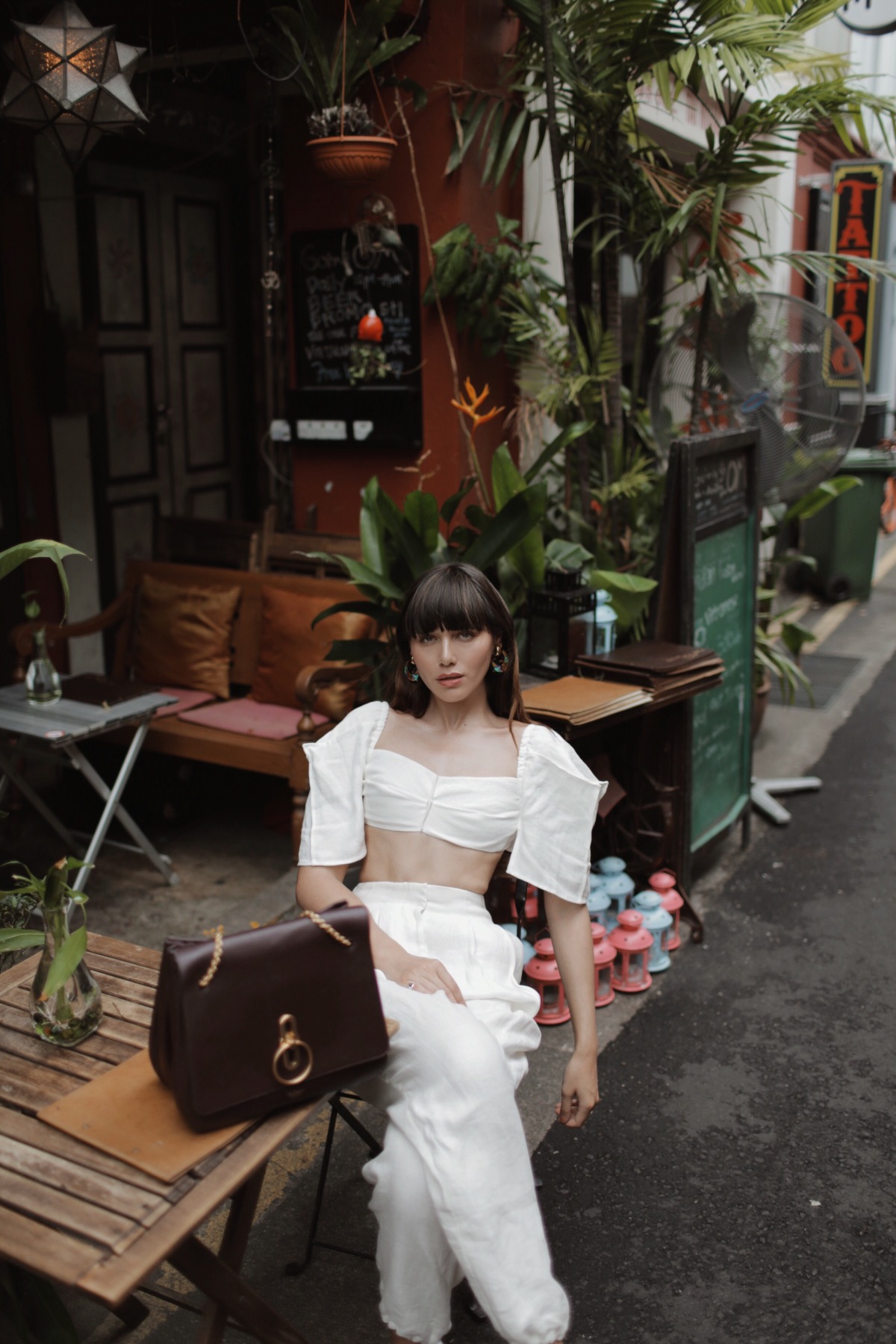 Bevza top and bottom
Mulberry handbag
Hawker Markets:
Sometimes hawker food just tastes better than any Michelin-star restaurant to me! When I visit these markets, I feel like a kid in a candy store. There are so many vendors to choose from, I never know where to begin. I always head straight for the laksa before picking up a Tiger Beer or Teh Tarik (my favorite milk tea). You'll also find amazing char away teow.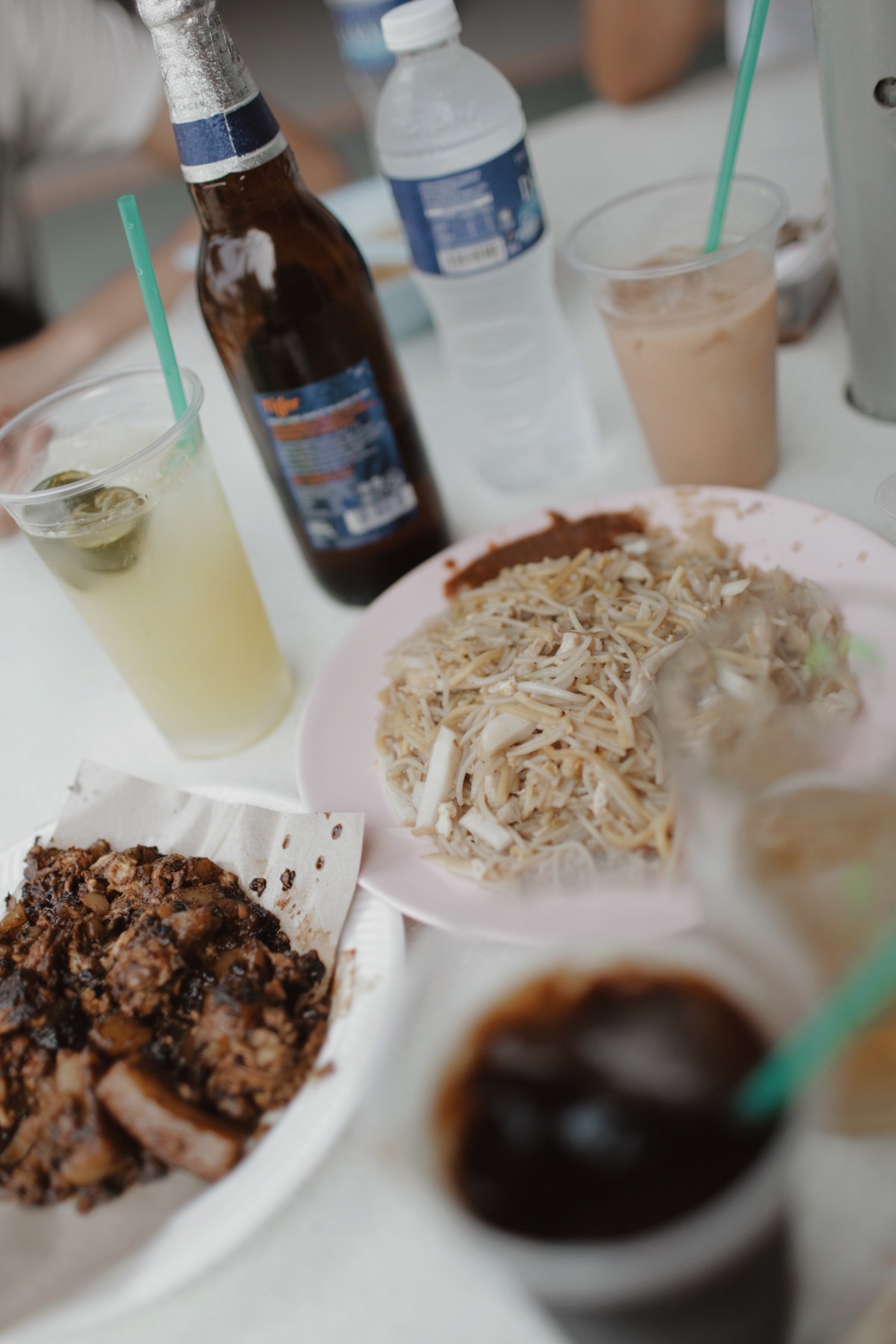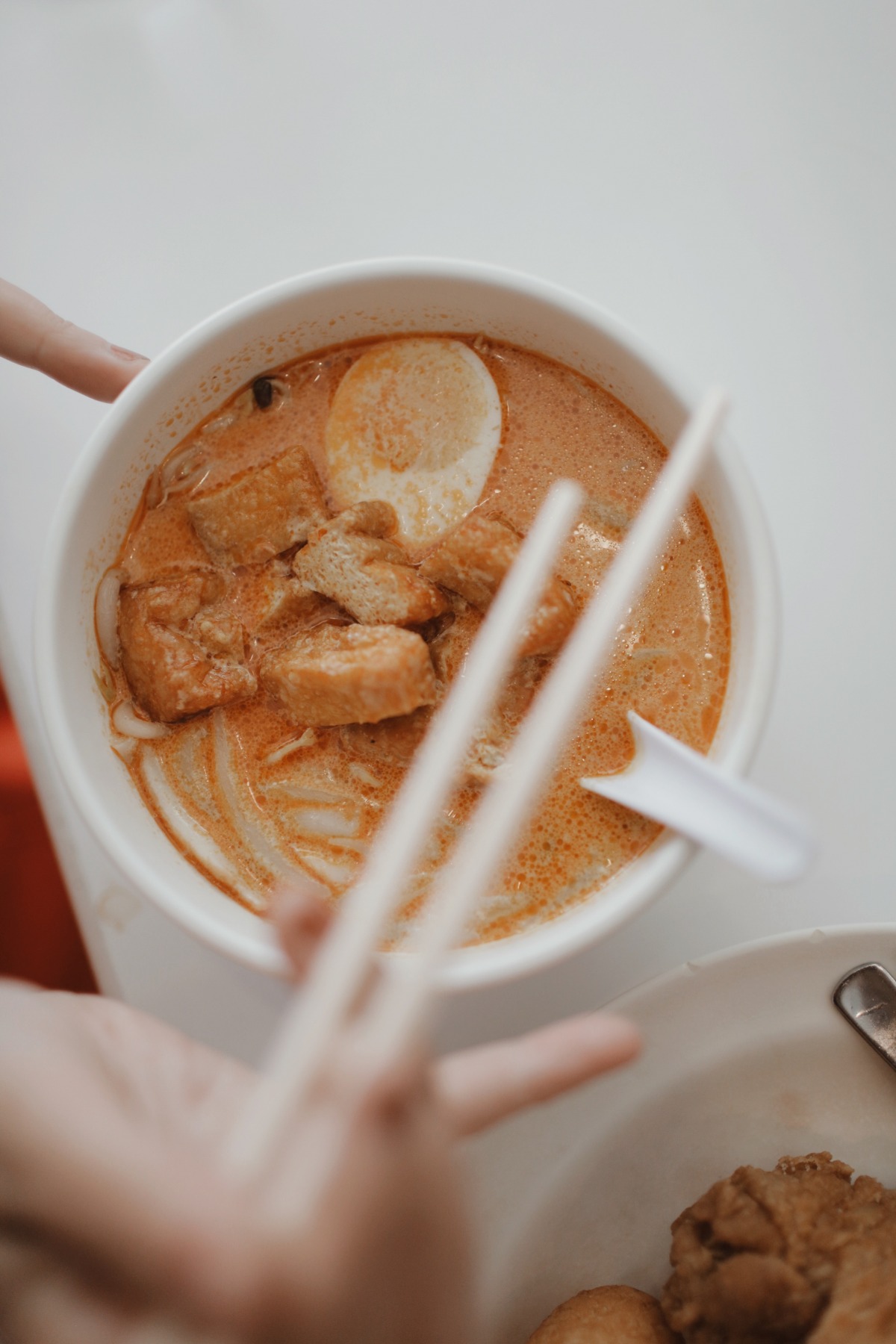 Crazy Rich Asians Tour:
Our guide, Phil Choo, took us around for the Crazy Rich Asian Tour of Singapore. If you're very interested in real estate and home decor, you'll be super excited for this one. During our drive around the residential area, we found so many gorgeous fields of lush surrounding the mansions. It's no wonder that the land alone could cost up to around 90 million dollars. Land in Singapore is beautiful and rare, making Singapore one of the most expensive countries in the whole world.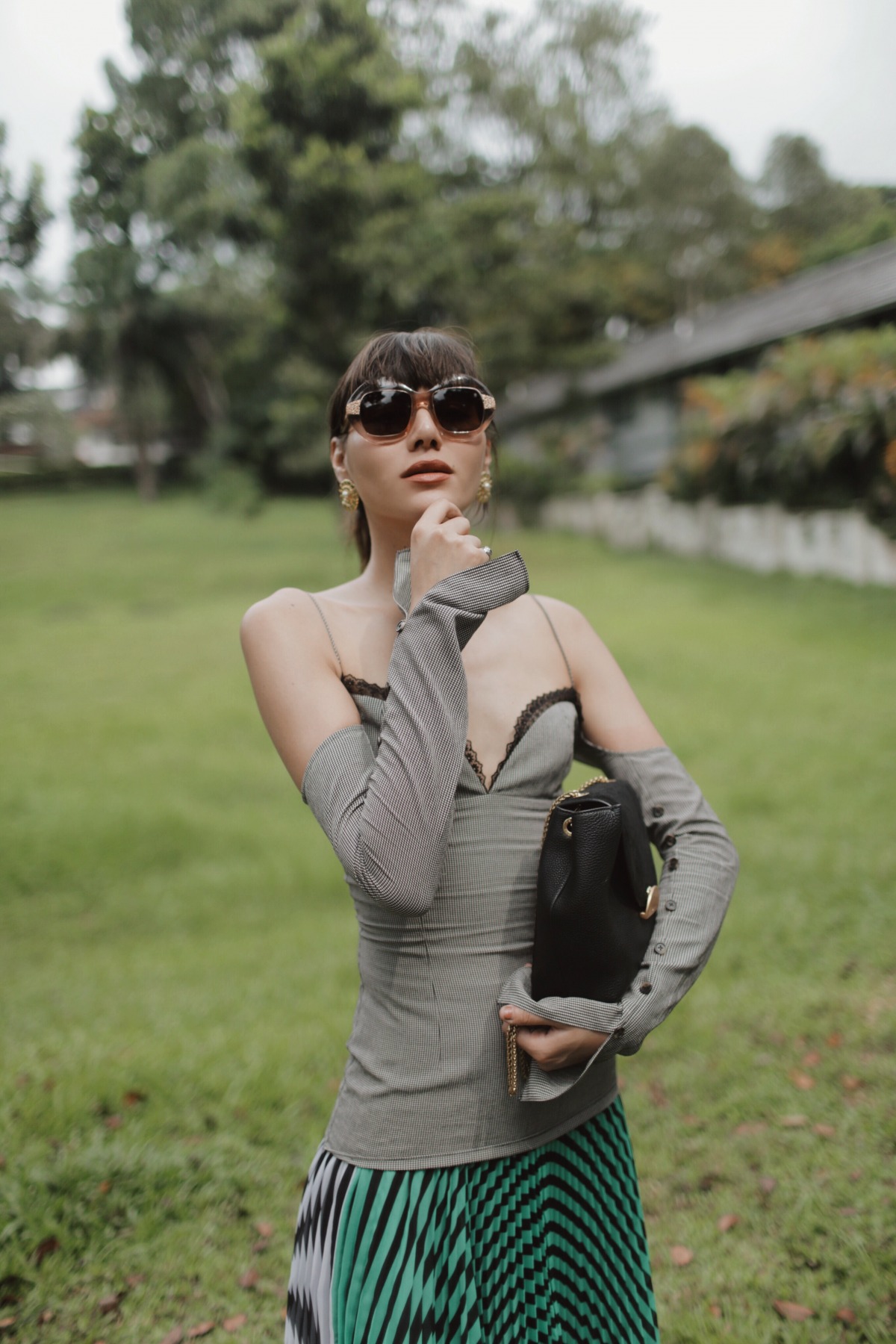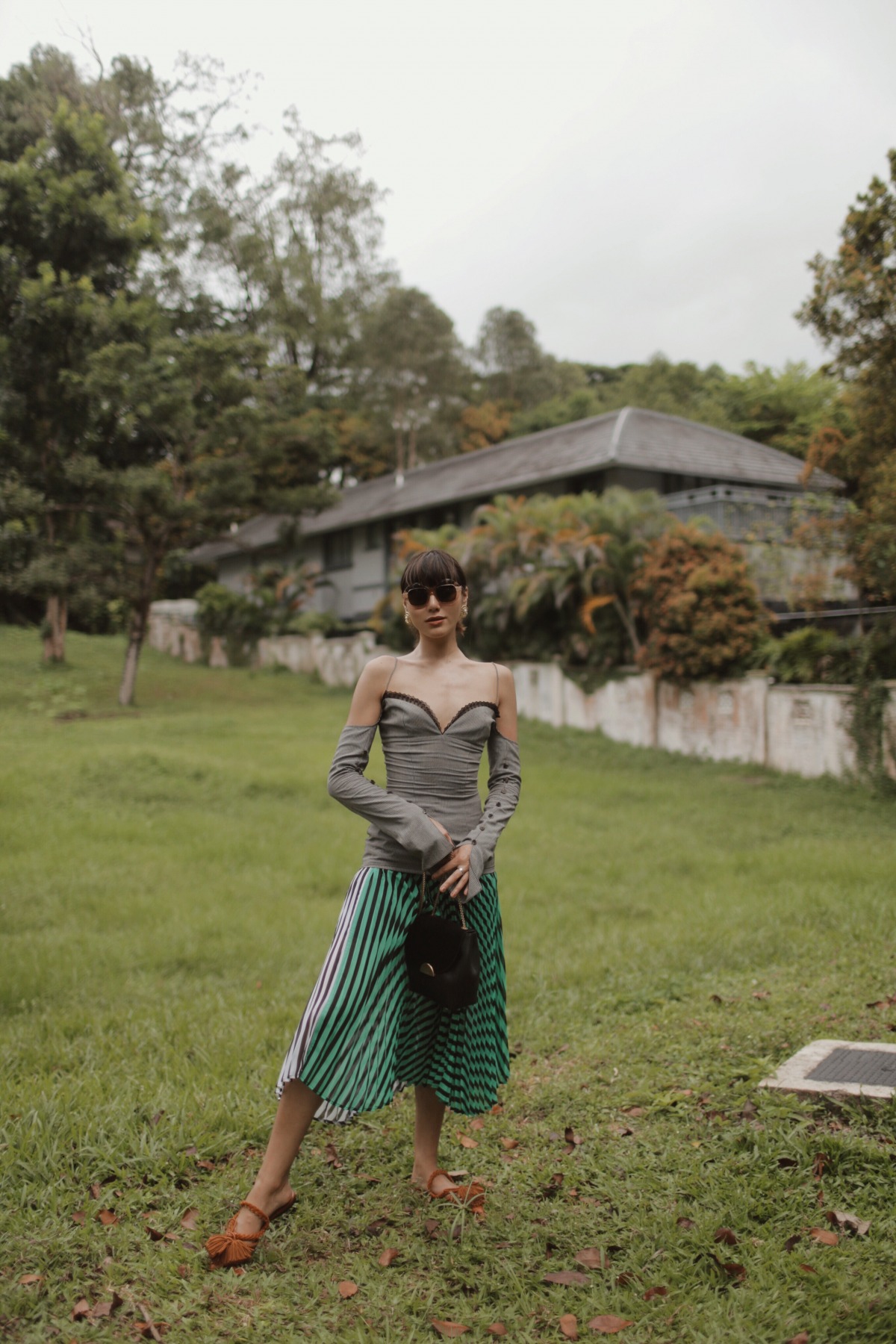 Pamplemousse NY blouse
Anthropologie skirt
Carven sandal
Polene Paris bag
The pool at The Hotel Indigo:
Stay at Hotel Indigo if you know you'll have time to relax and lounge by the pool. It has the most insane views of Singapore. I could stay up here all day with a glass of wine.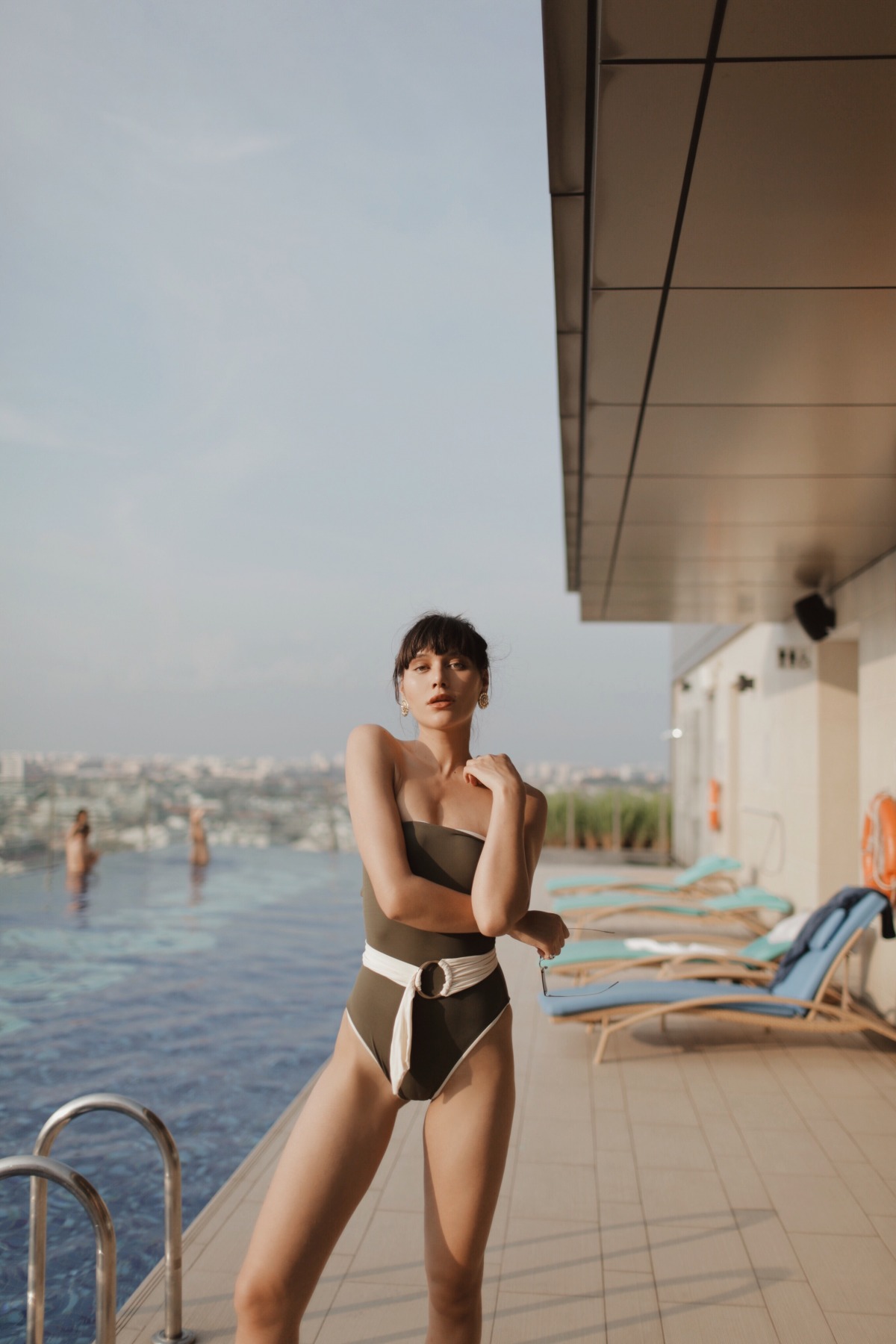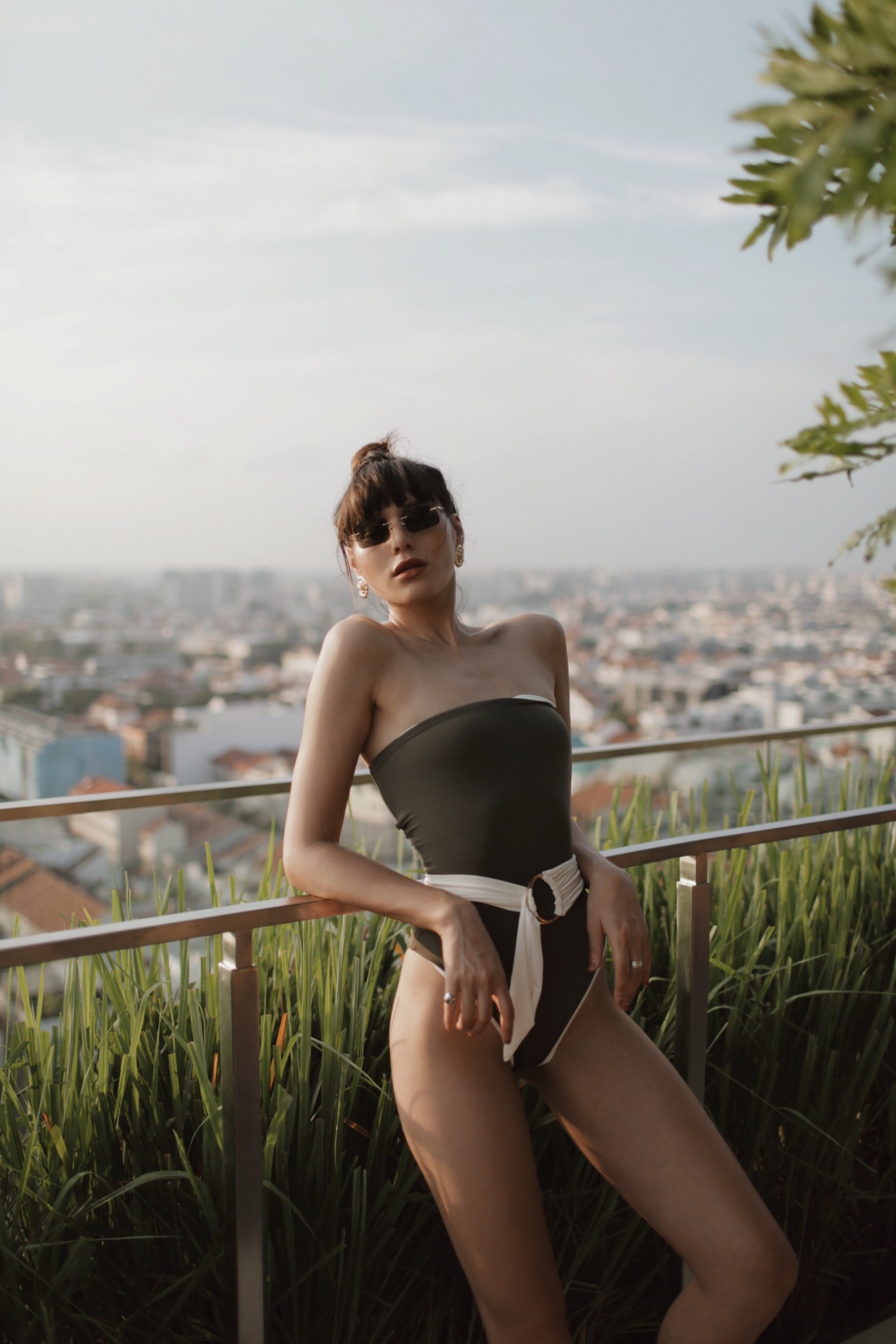 KYA swimsuit
Boating through Marina Bay Sands:
I was in awe during our boat ride through Marina Bay Sands. The sun was setting, and the skyline turned a gorgeous light grey with speckles of pink.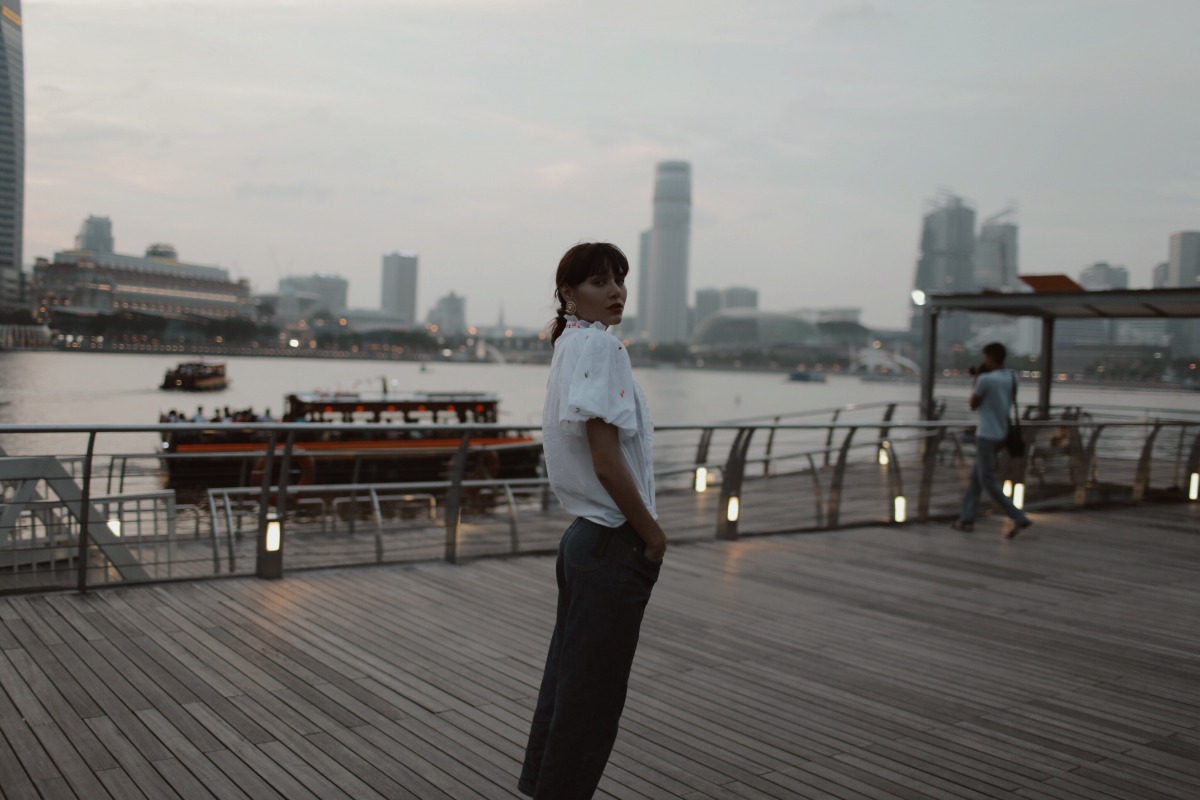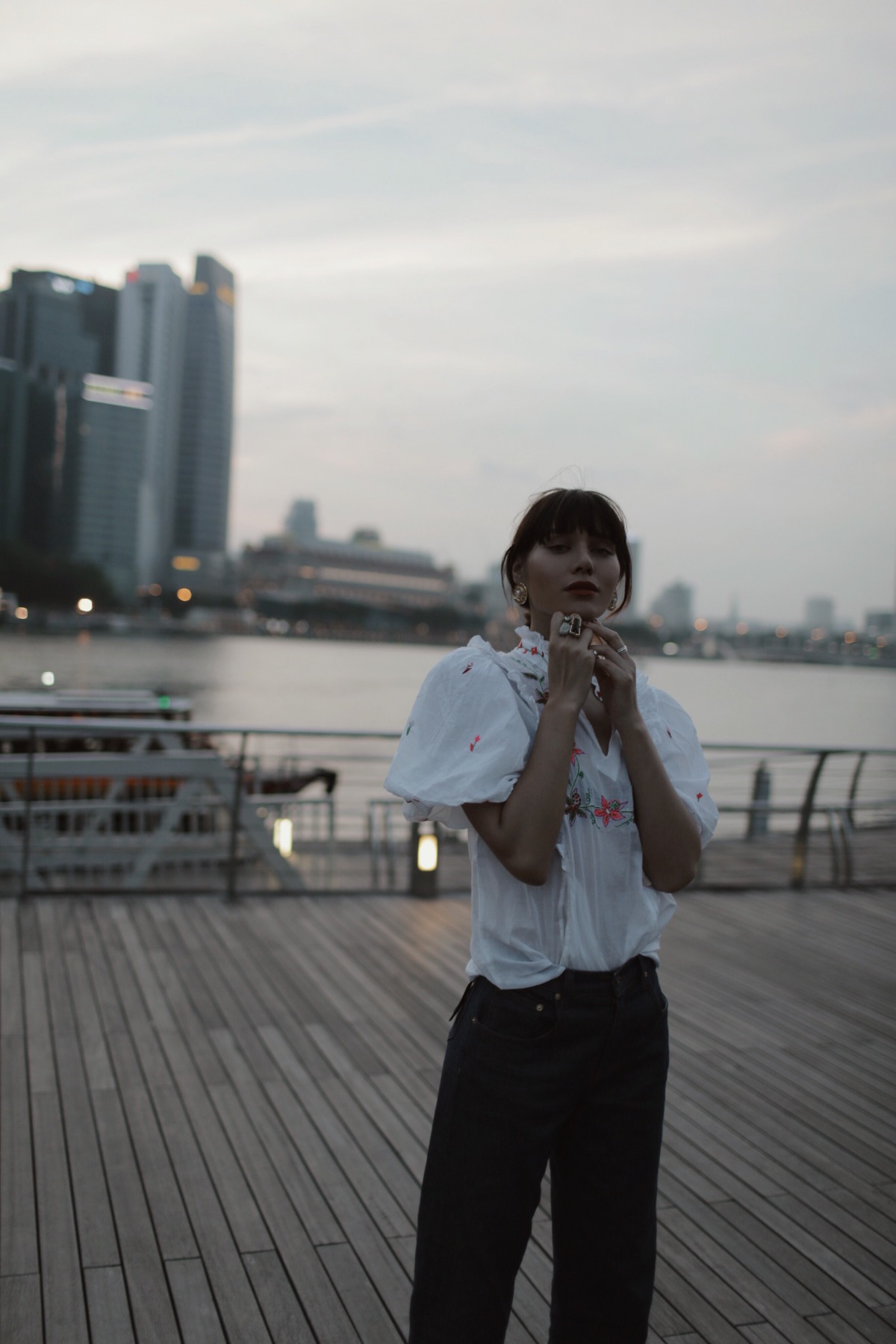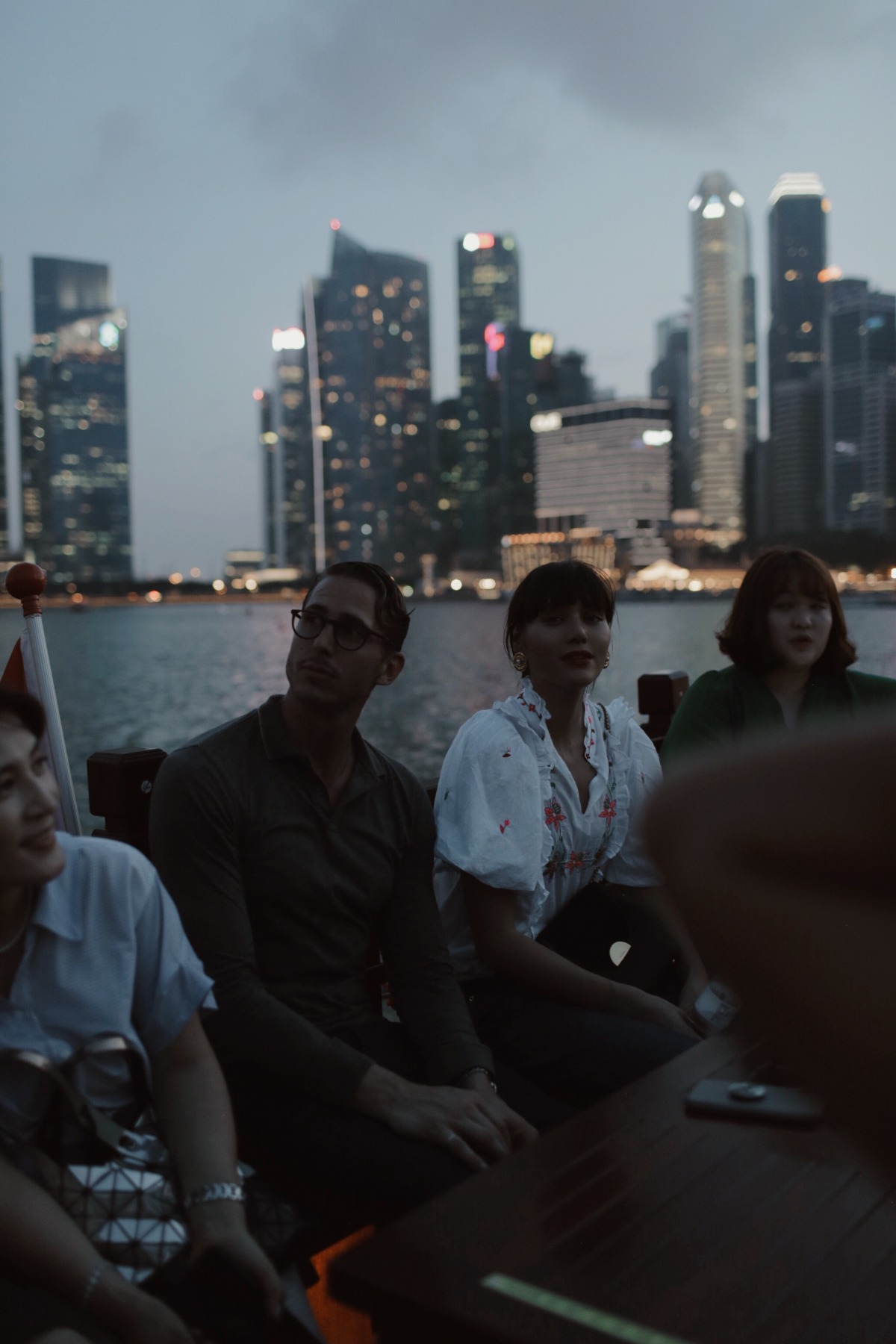 Anthropologie top
Carven jeans
Drinks at Native:
This bar is unique in that they focus on foraging and using regional produce, supporting local craftsman. You'll find they mix the unexpected with familiar ingredients like turmeric, cinnamon, and tapioca. The space felt like something you'd find in downtown Manhattan. It's that chic.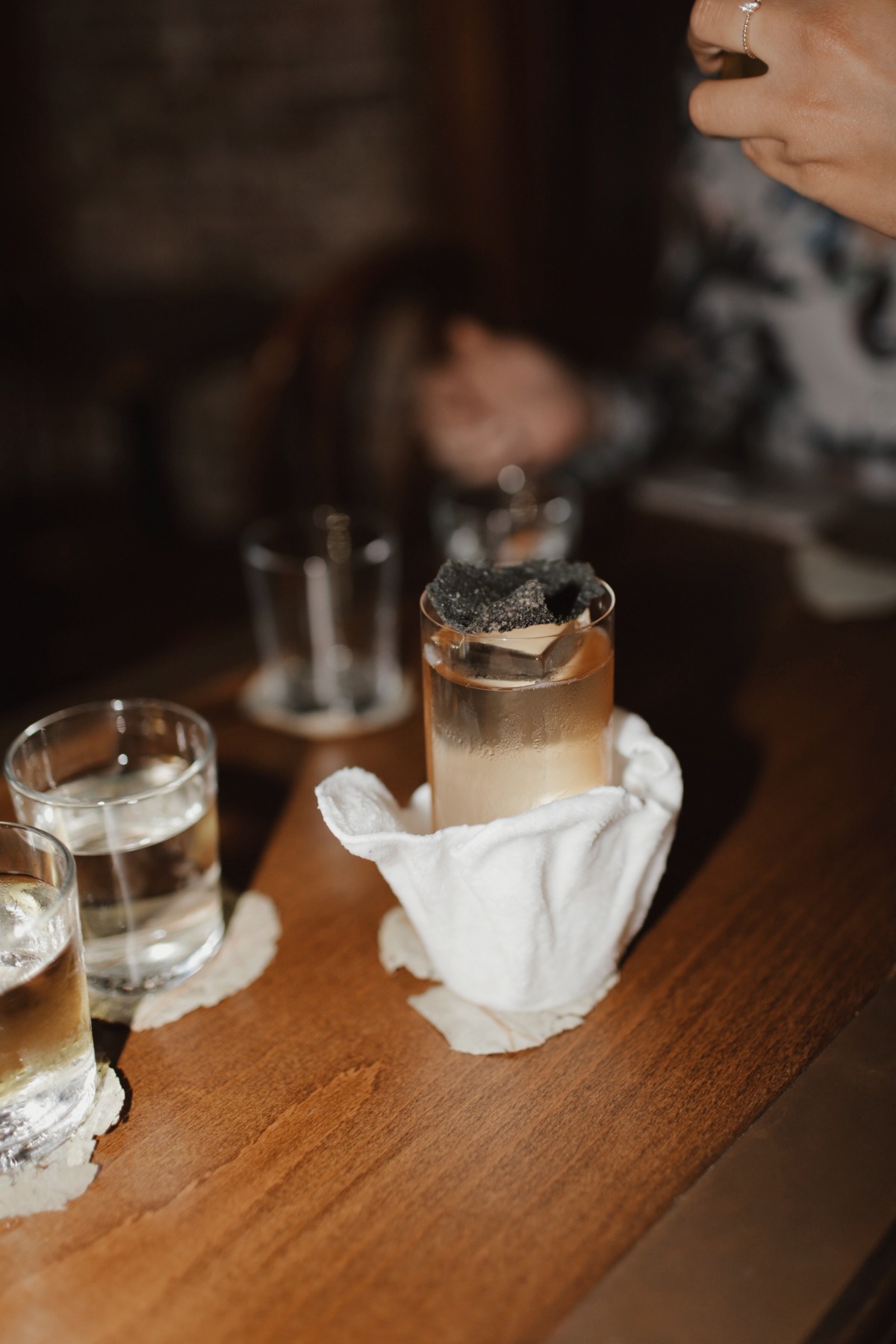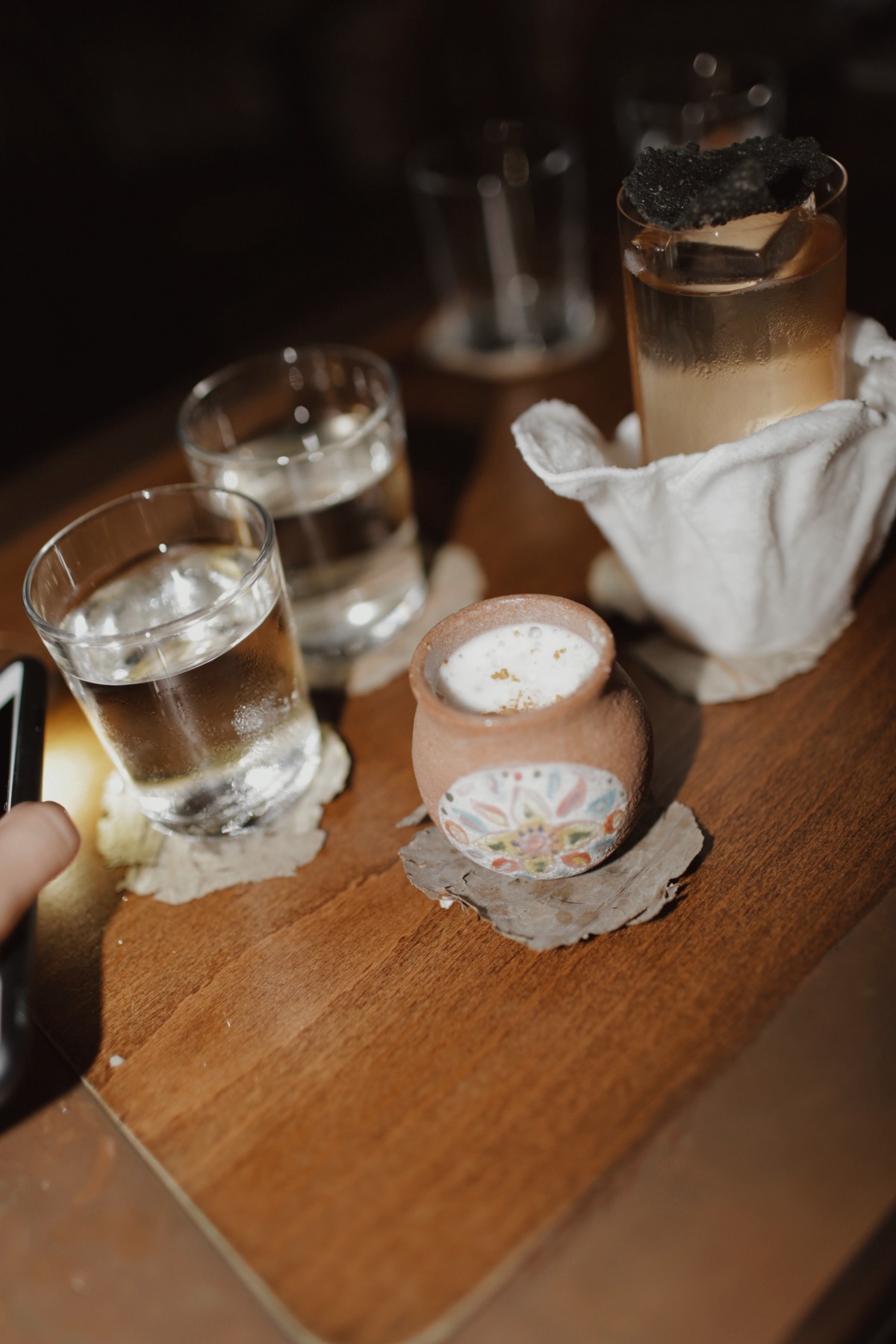 I have so much more to share with you from Singapore. PART 2 to come.