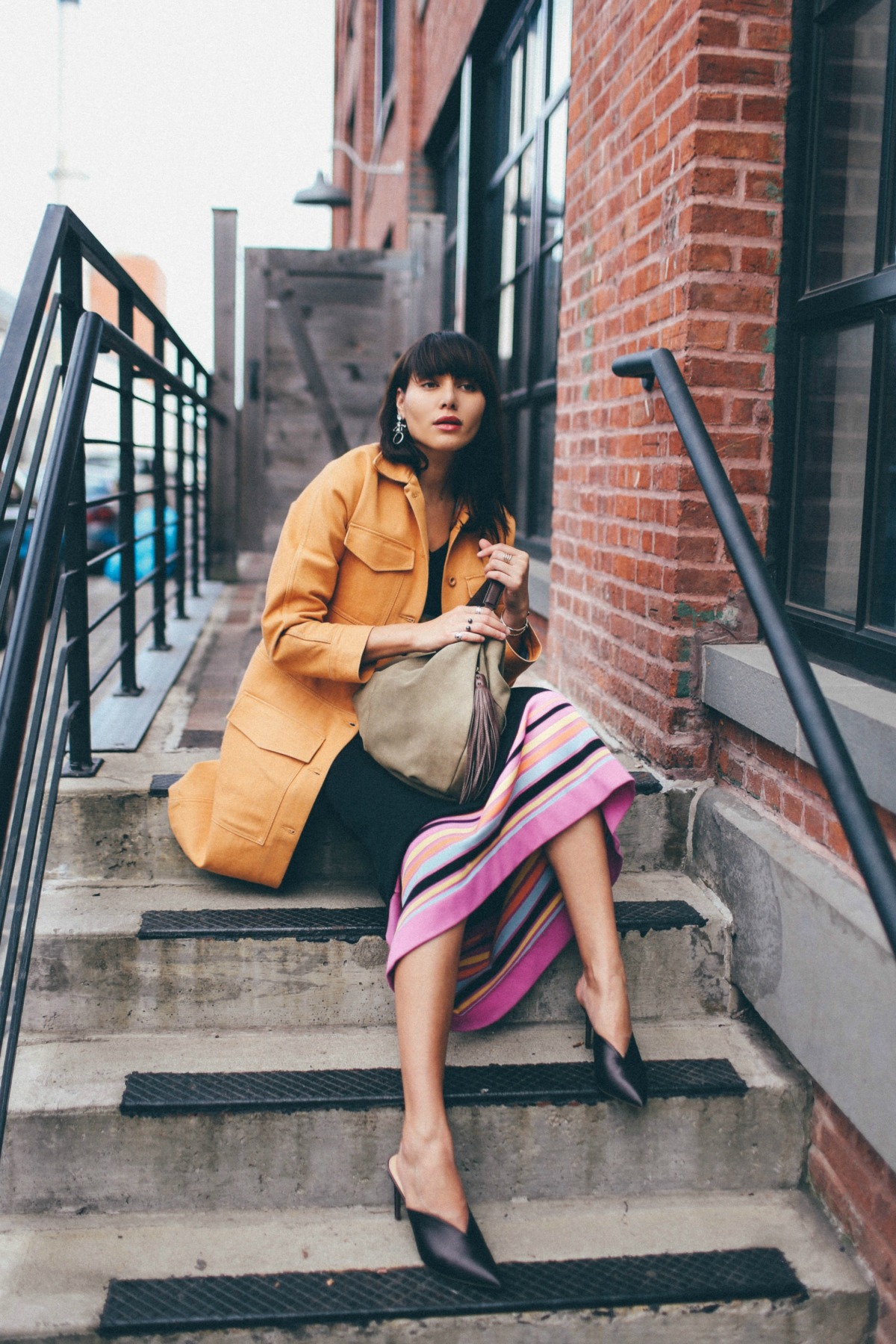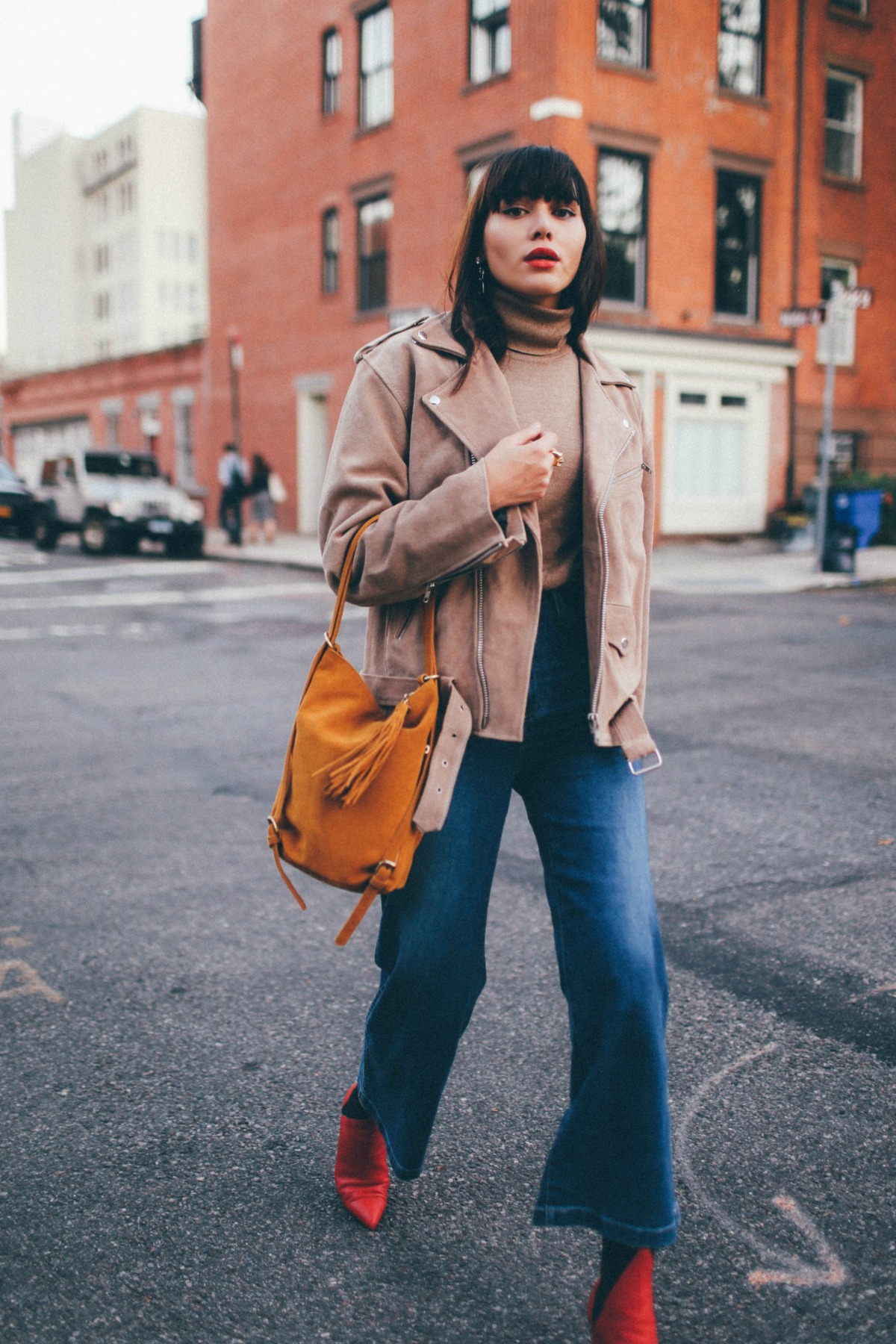 Hobo is known for their incredible leather. The way it molds to my body when it's slung over your shoulder. The way it ages with each wear, every scuff or mark adding to its laid back charm. Hobo is meant to be lived in, no matter the season. They get softer and softer. Here I am featuring two of my favorite Hobo bags, both in stunning, neutral shades that go with just about everything…in colors that reflect the deserts of California that I grew up in. Everything from the burnt brown mountains to the dark green landscapes. Sure I'm a NYC girl now, but it's the scent of suede will forever remind me of life of the west coast in the cowboy town of Los Angeles.
Meet the Hobo Meridian bag. It's oversize. It's chic. It's gorgeous olive suede hide was made for fall and winter.  This bag fits literally everything without weighing down on my shoulder. I even carry my camera in it because who knows when I'll find the need to shoot. It's so important to know that when I leave the house in the morning, I have everything at my fingertips. The Meridian reminds me of a vintage bag my mother wore in the 70's. It's timeless shape makes it super easy to style. I paired the Meridian with a vintage striped maxi dress, oversized trench, and dainty black mules. The Meridian bag is classic bohemian…I love it best with my vintage classics.
shop the Hobo Meridian bag in sage.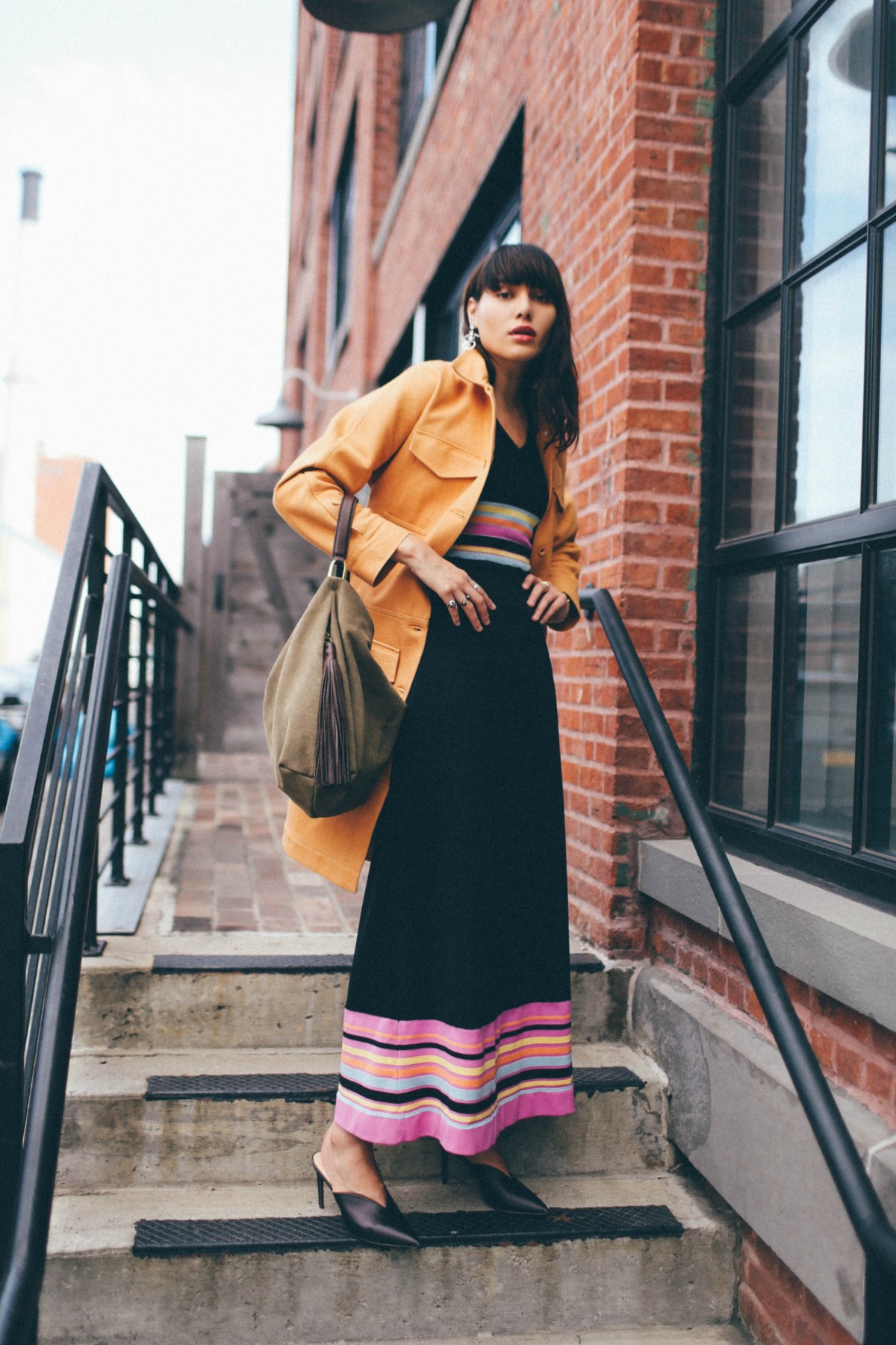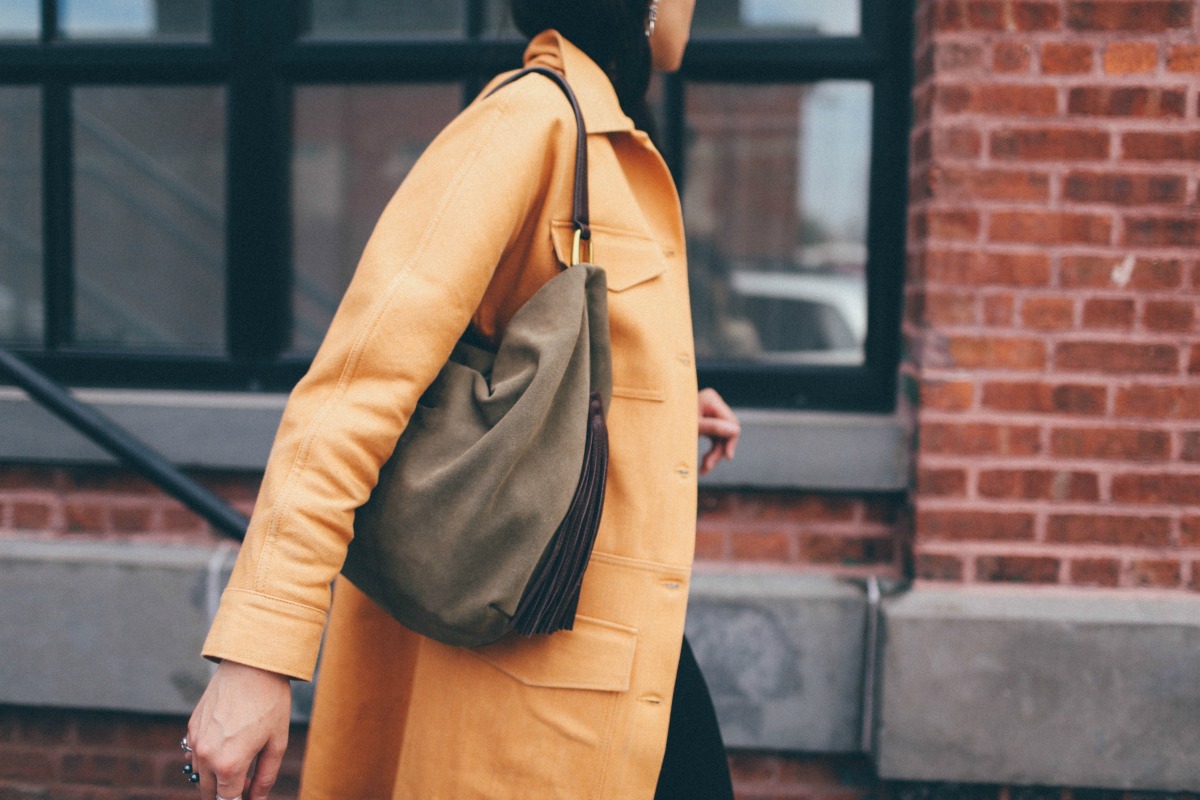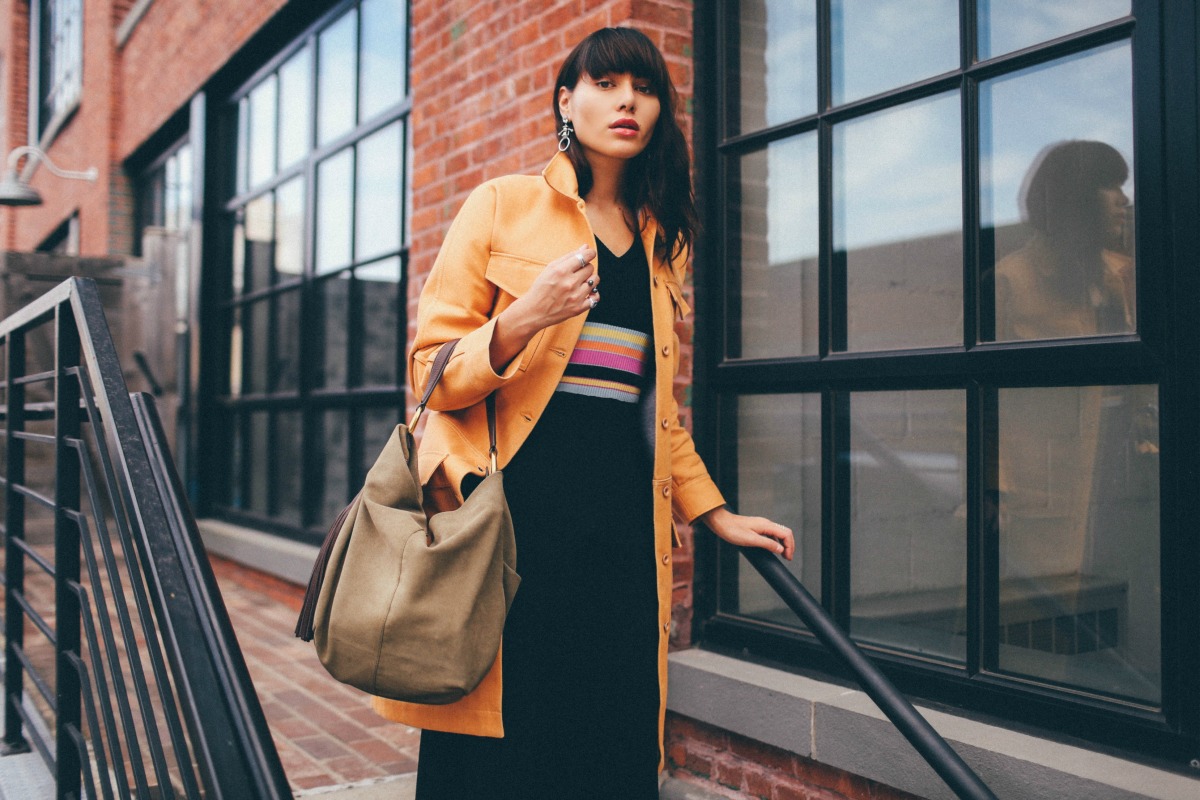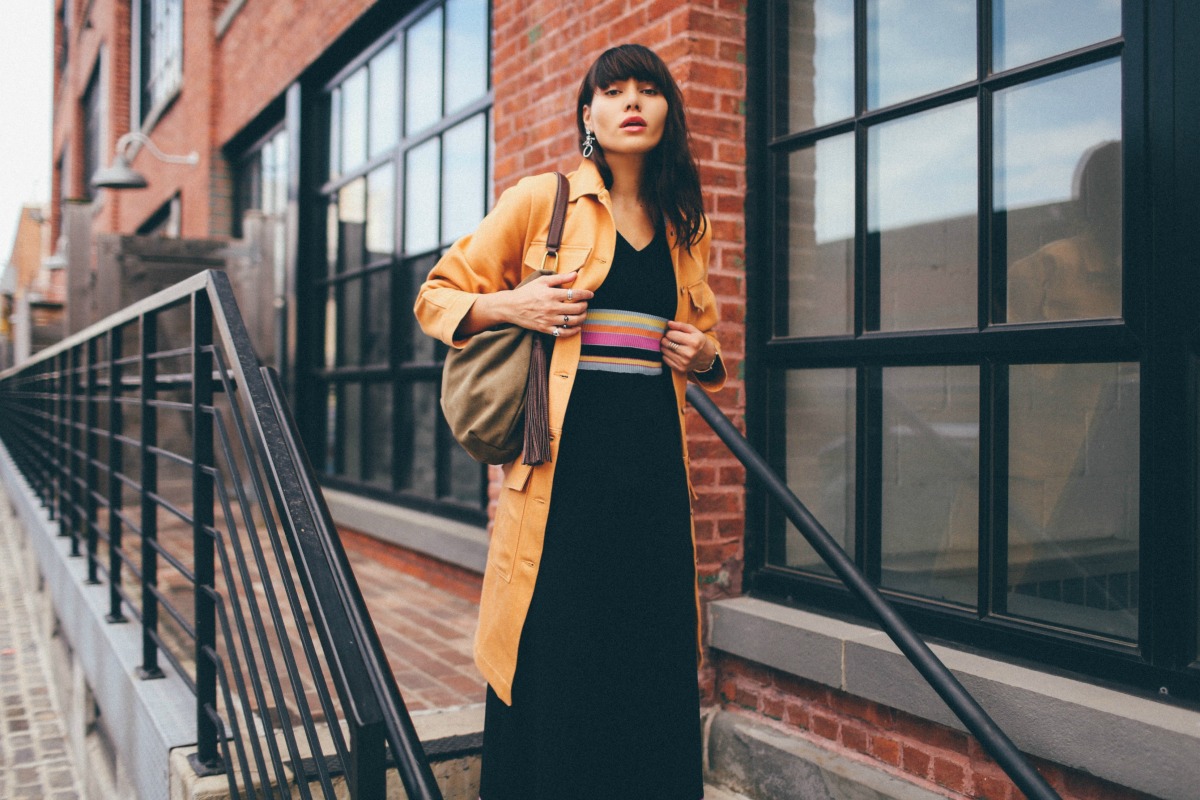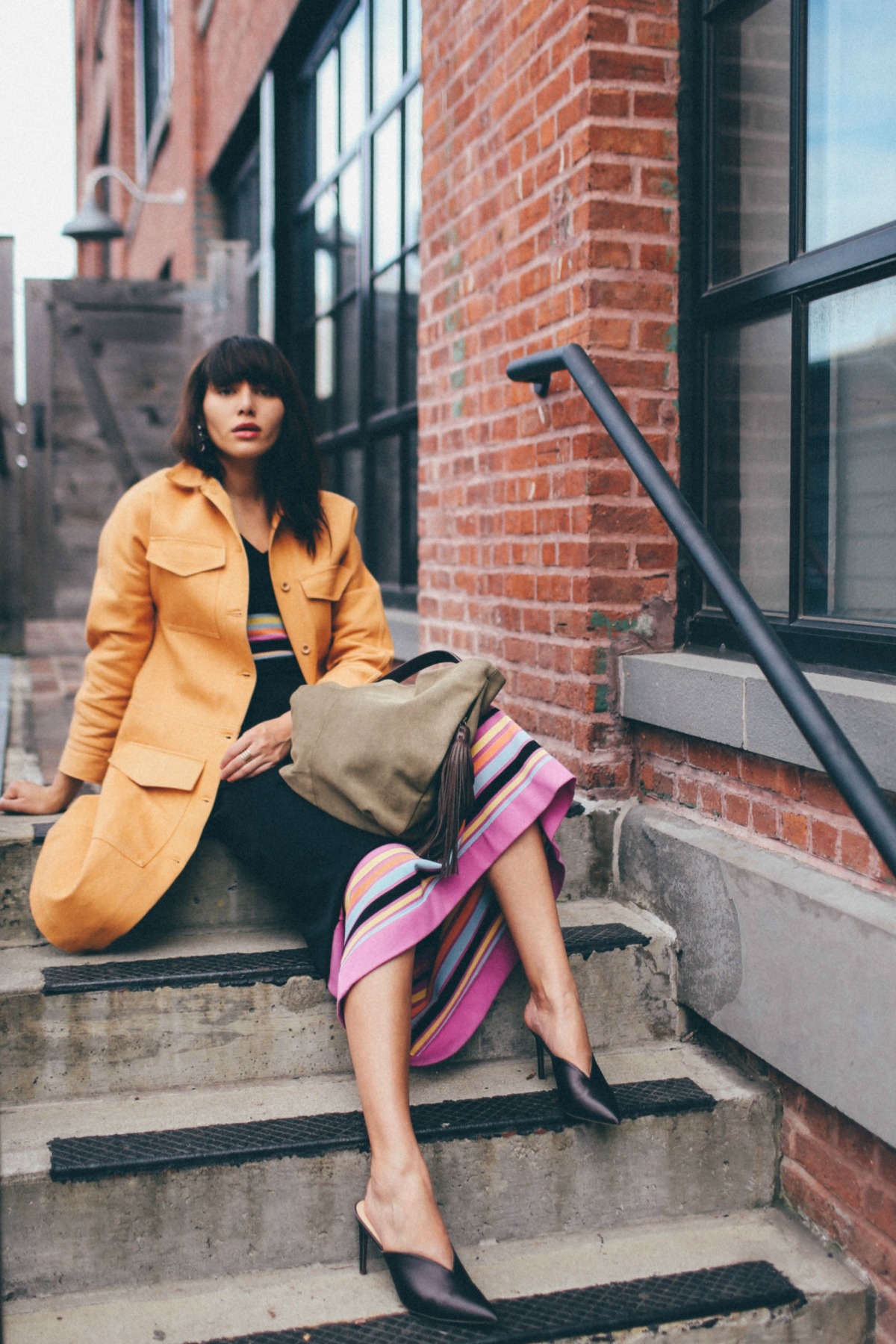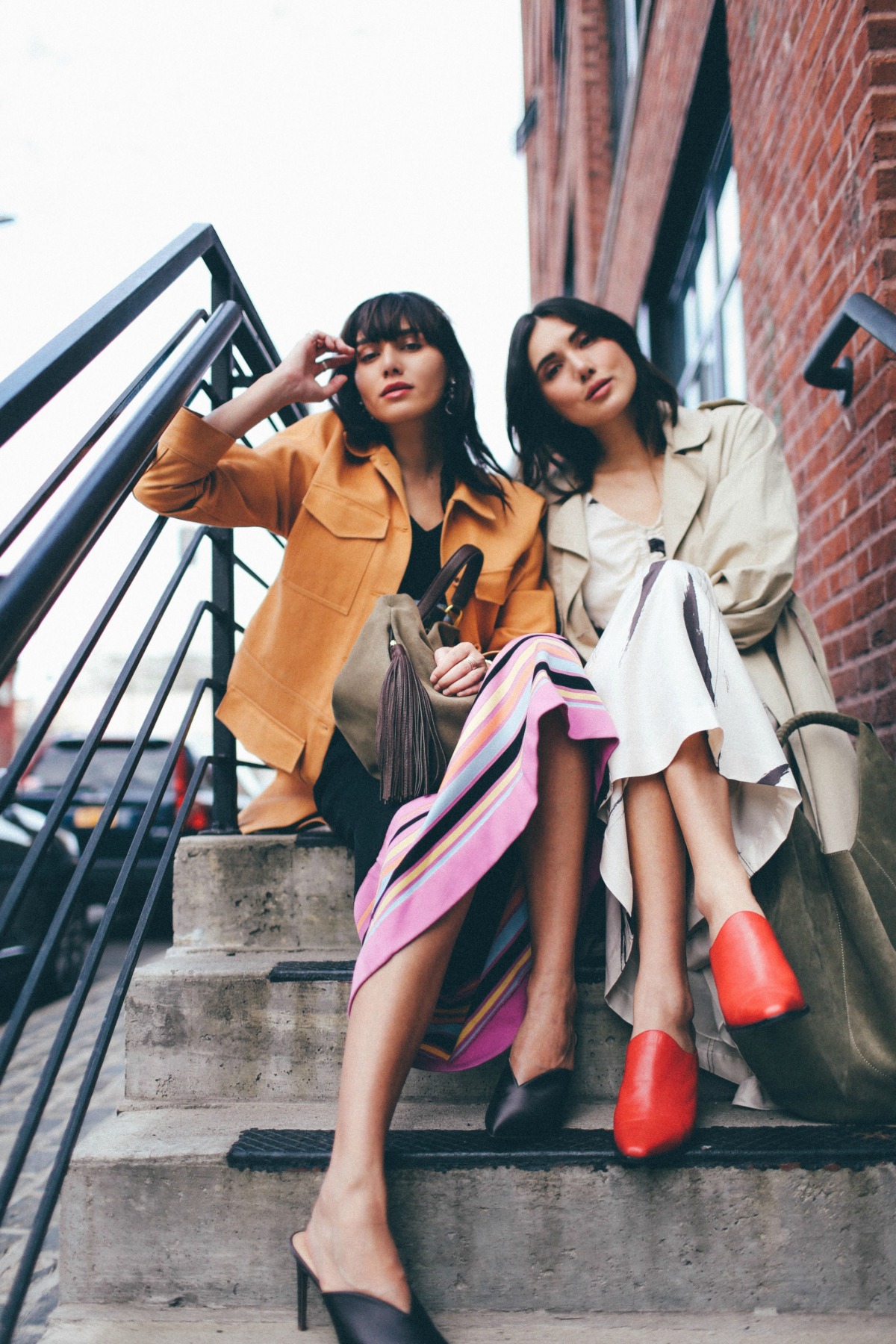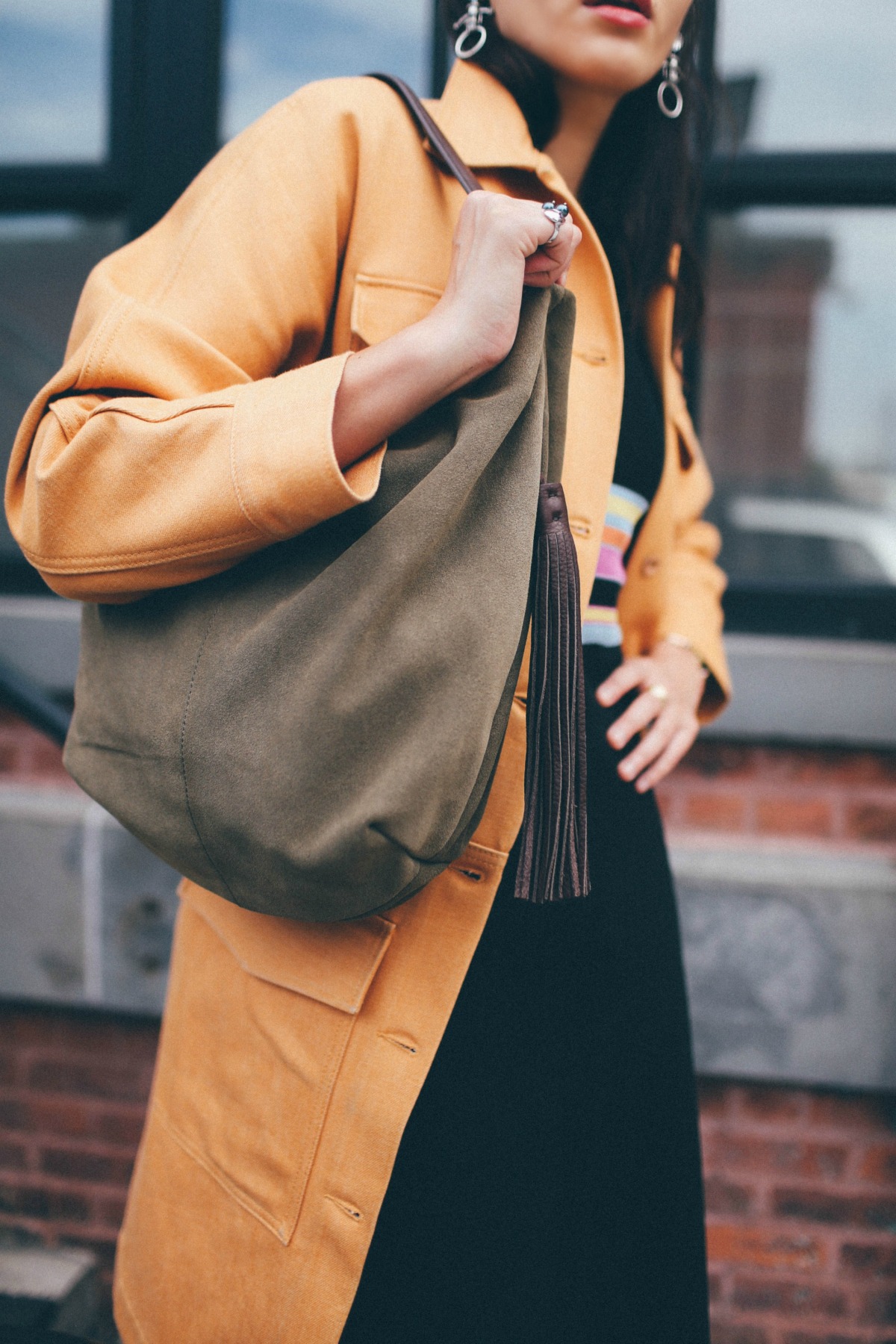 Now, meet the Hobo Blaze bag. This is the typical "off duty" bag. Not too big. Not too small. It's convertible…easily transitioning between a bucket bag, a slouchy shoulder bag, and an adorable backpack. The tassel gives this super sleek, simple design a little added boho love. I've been looking to add this burnt orange/brown color to my fall wardrobe…a color so similar to the Mojave desert. It's such a rich shade of suede that normally can only be found at vintage stores and flea markets. There are days I take the Blaze from meetings to the dance floor, transitioning it from a bucket bag to backpack with one little tug at its straps. It's funny how as a New Yorker, you really think about these things. A handbag is more than just for look…we love functionality just as much as style. I kept with a very neutral, earthy color palette but didn't forget the pop of color in my fire red boots. Can you say "That 70's Show?" With the Blaze, you basically get 3 bags in one. How amazing is that?
shop the Hobo Blaze bag.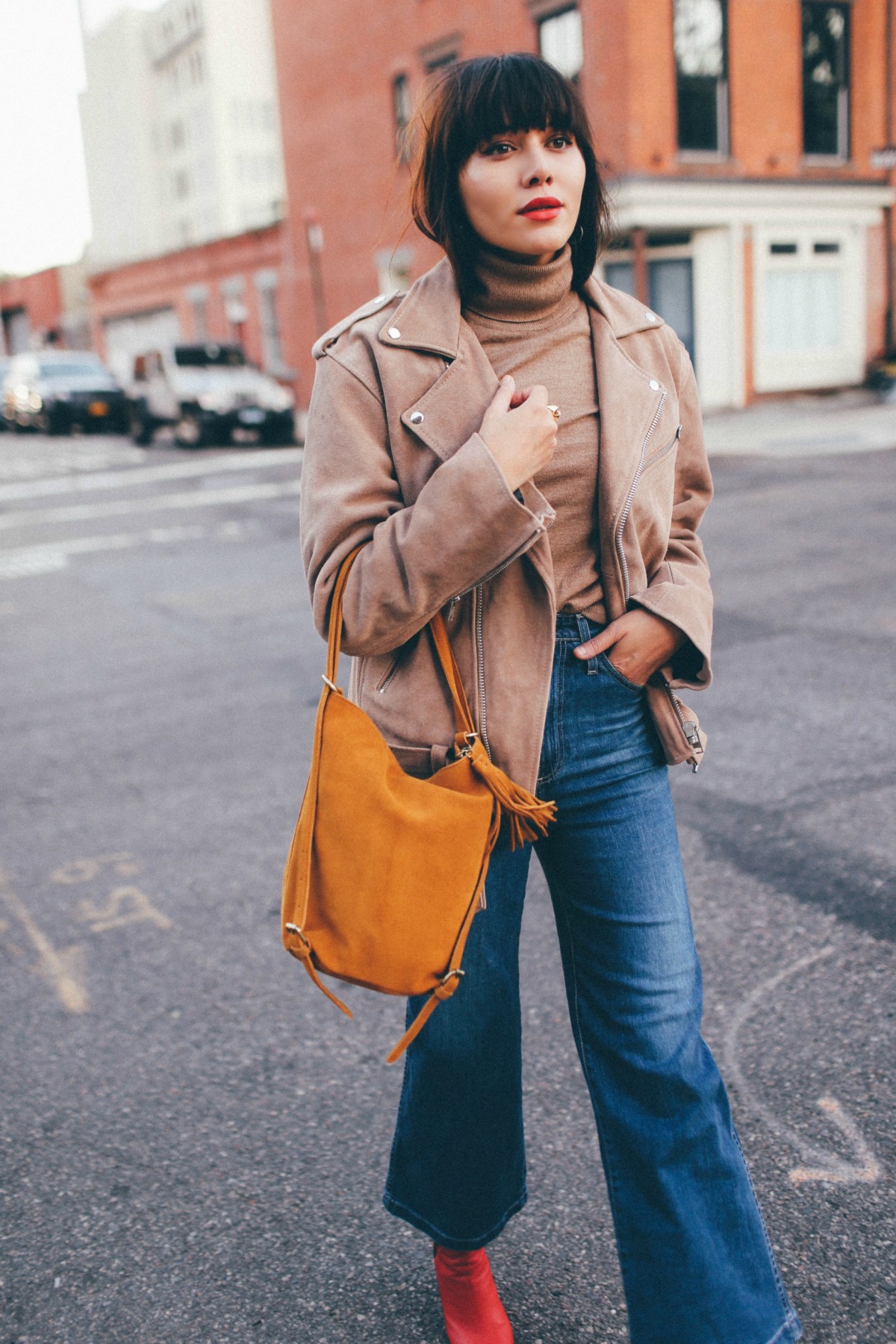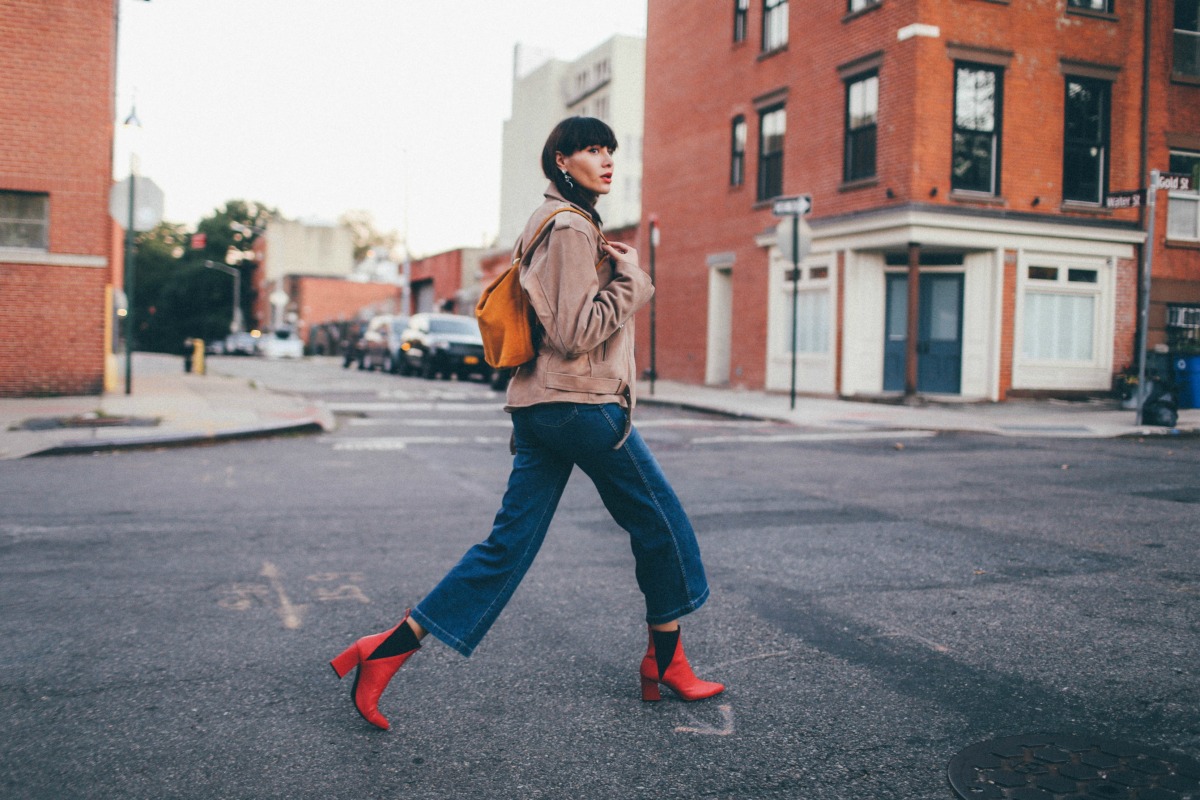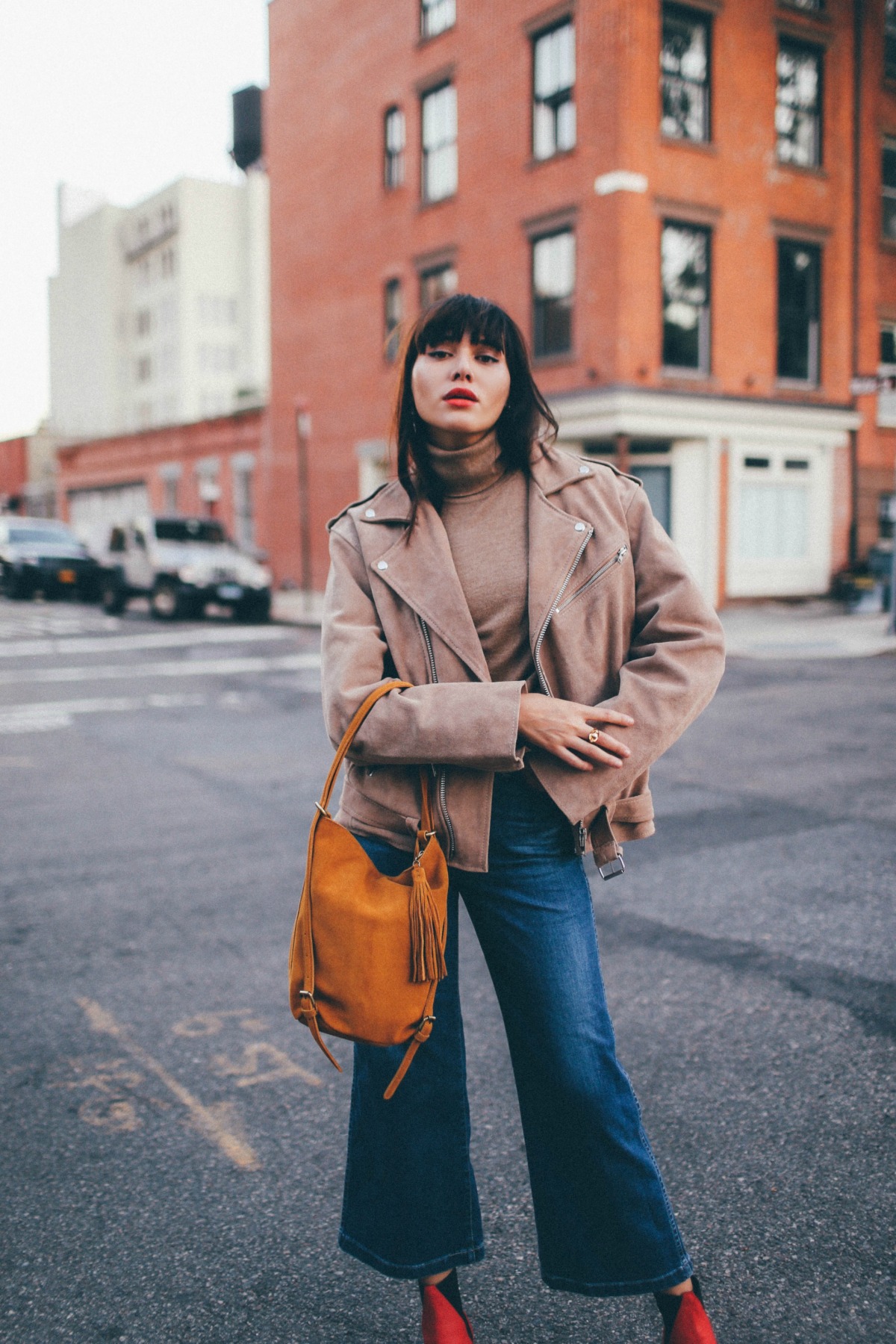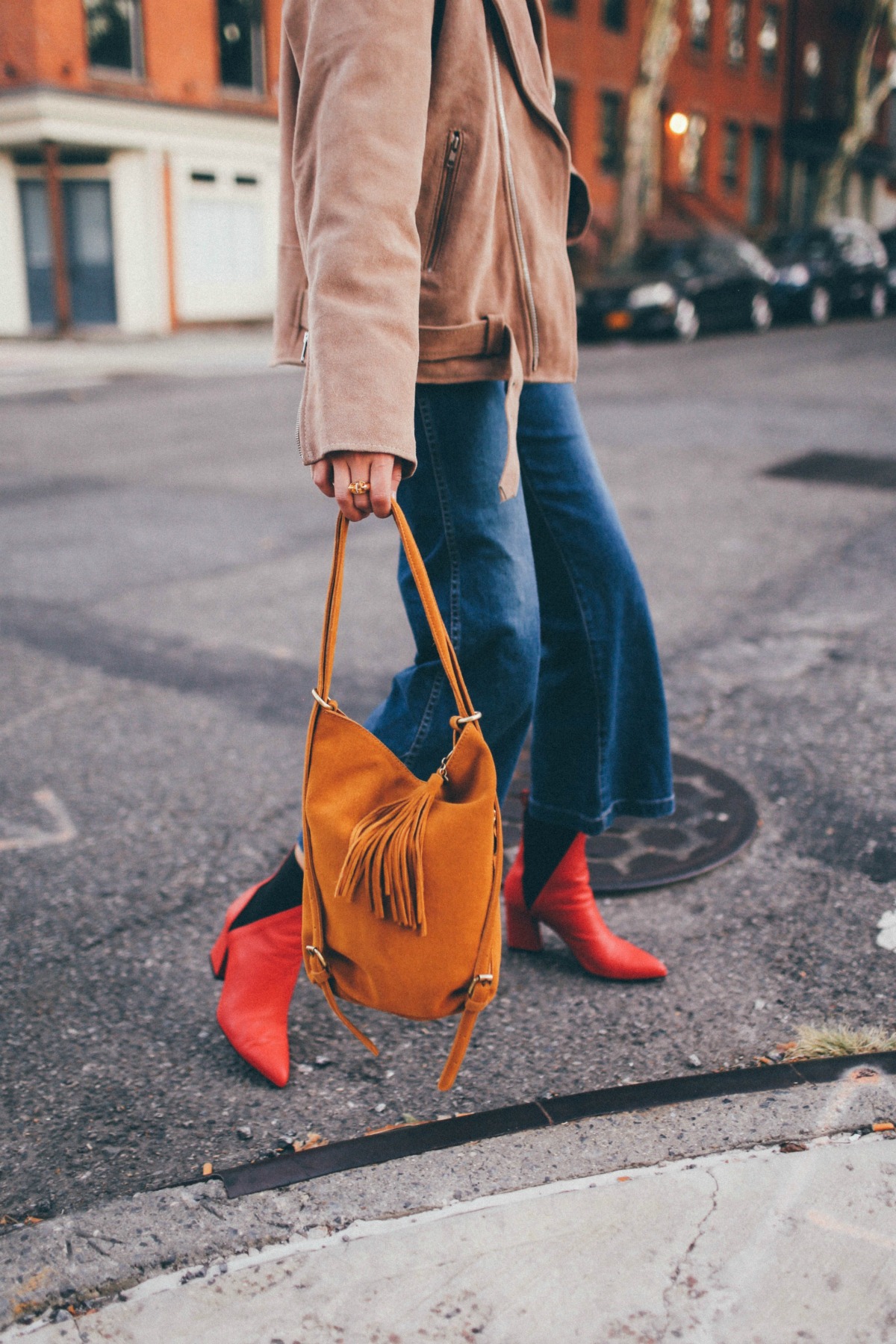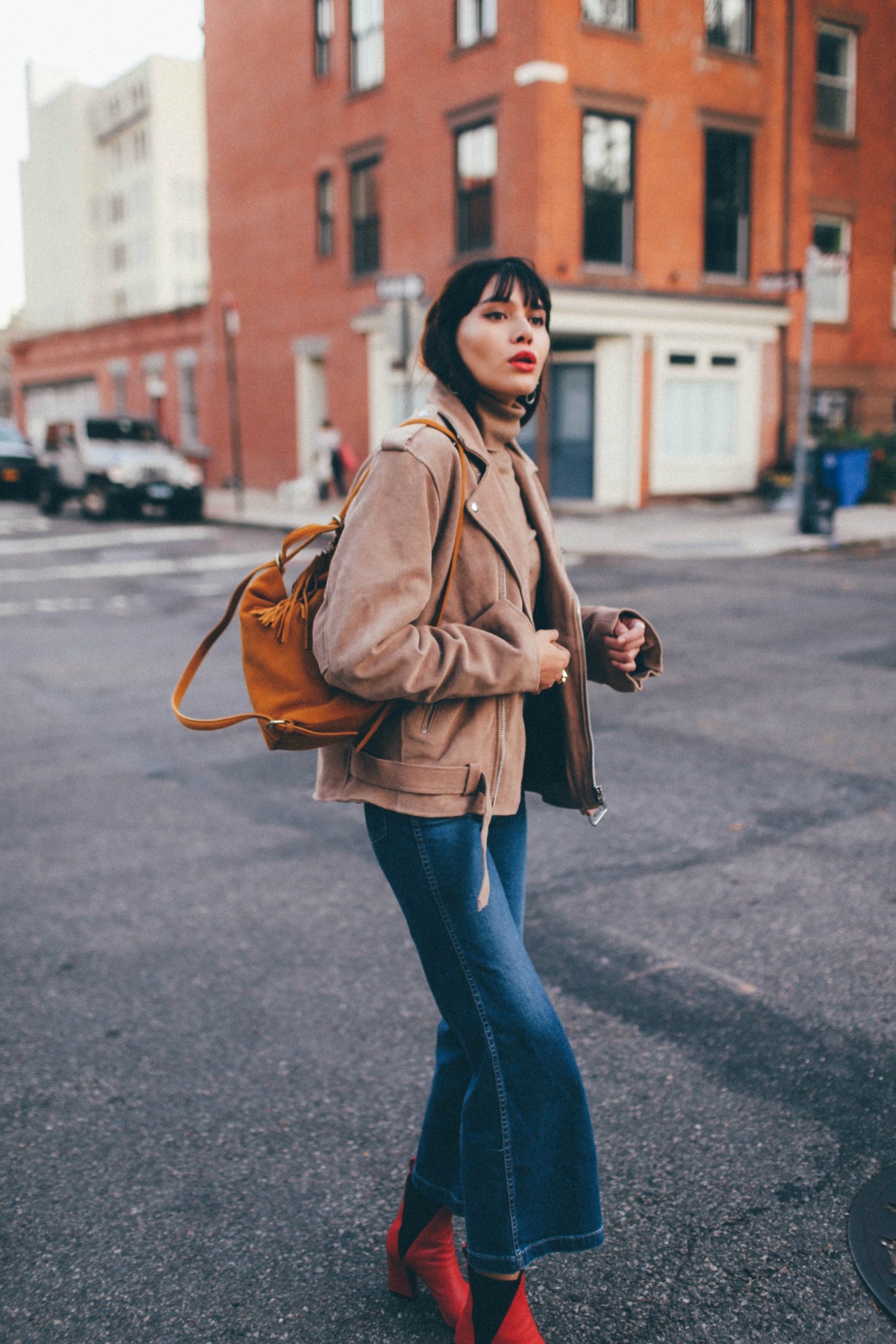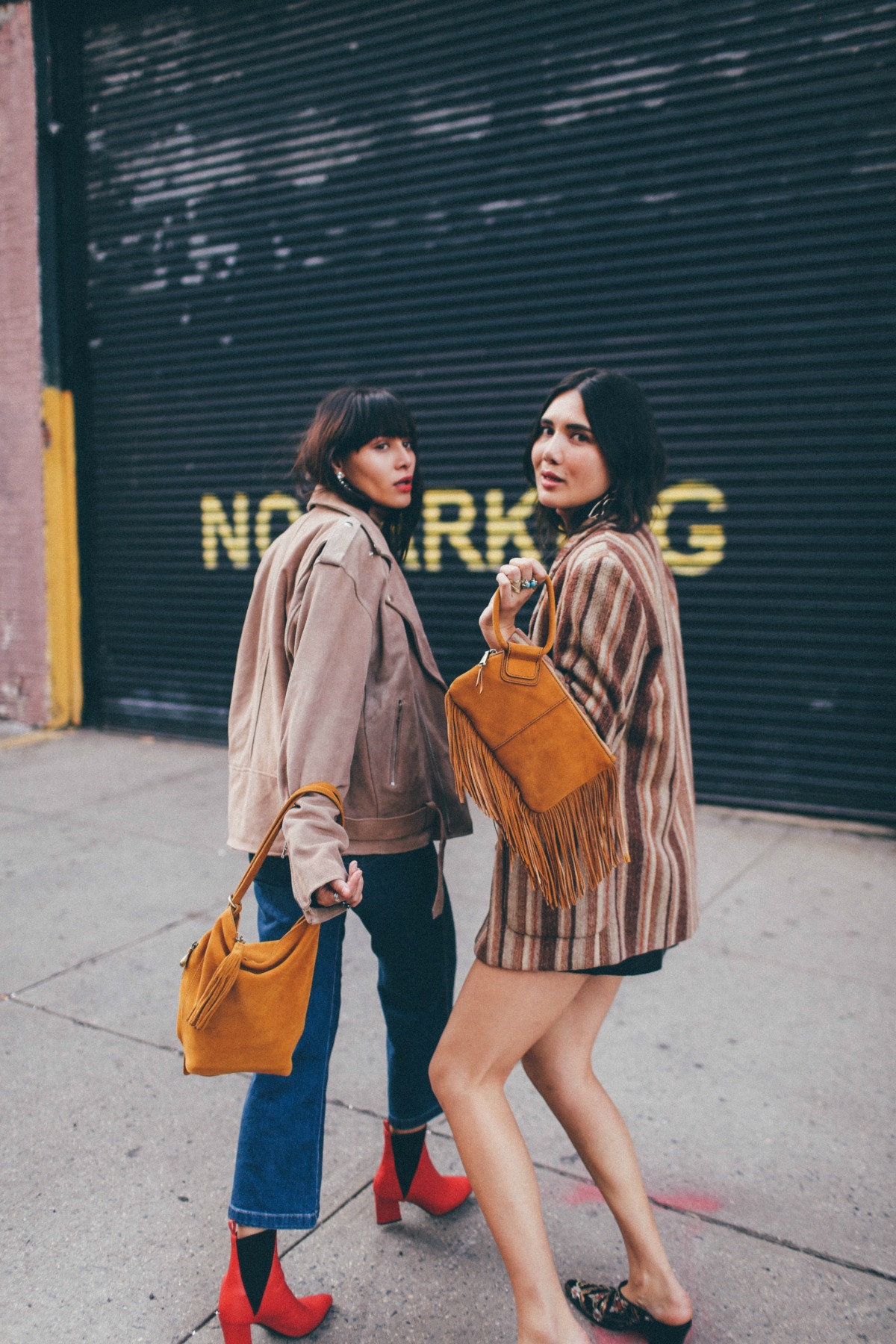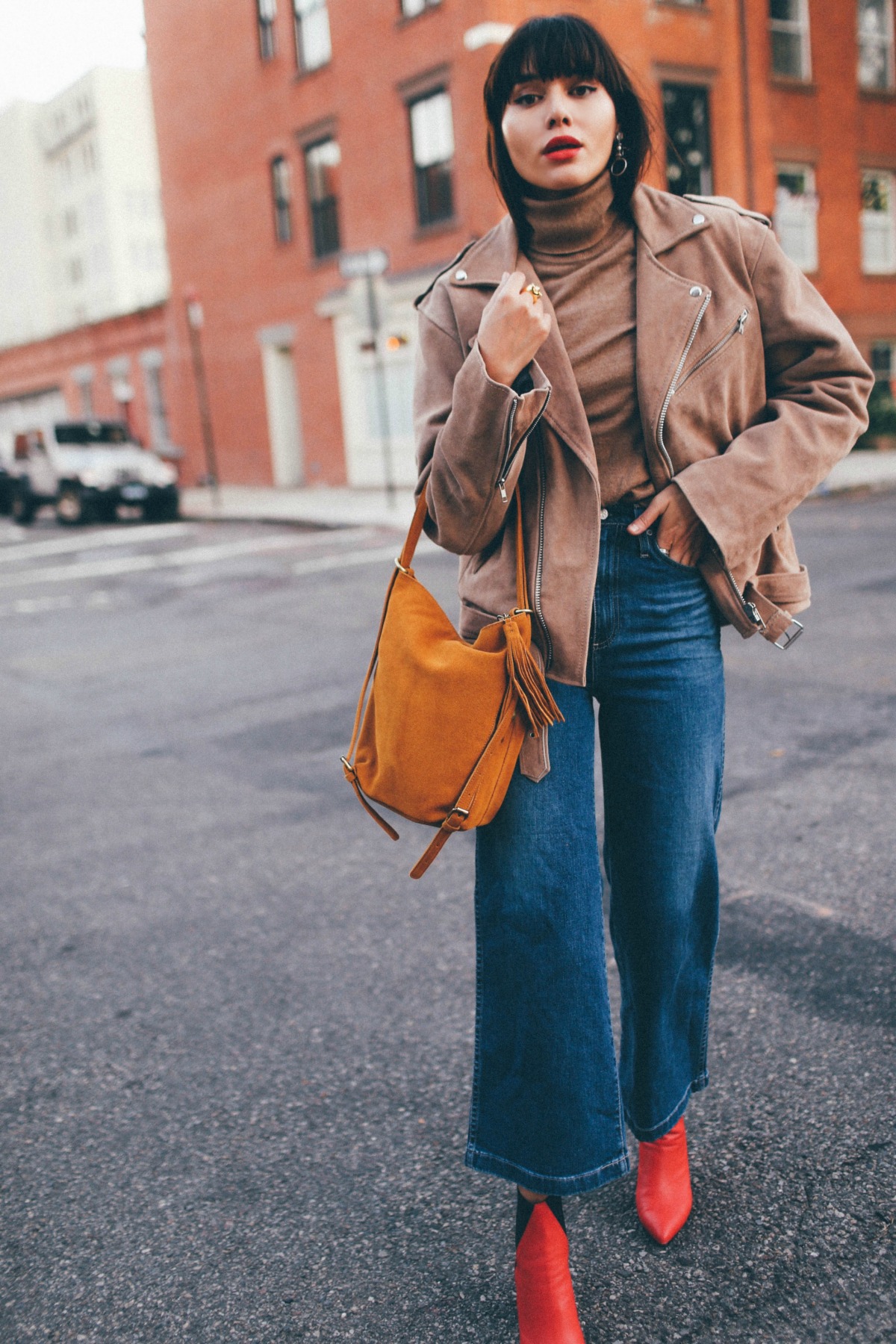 Shop more from Hobo Bags here.
Featuring the Hobo Meridian bag and Blaze bag.