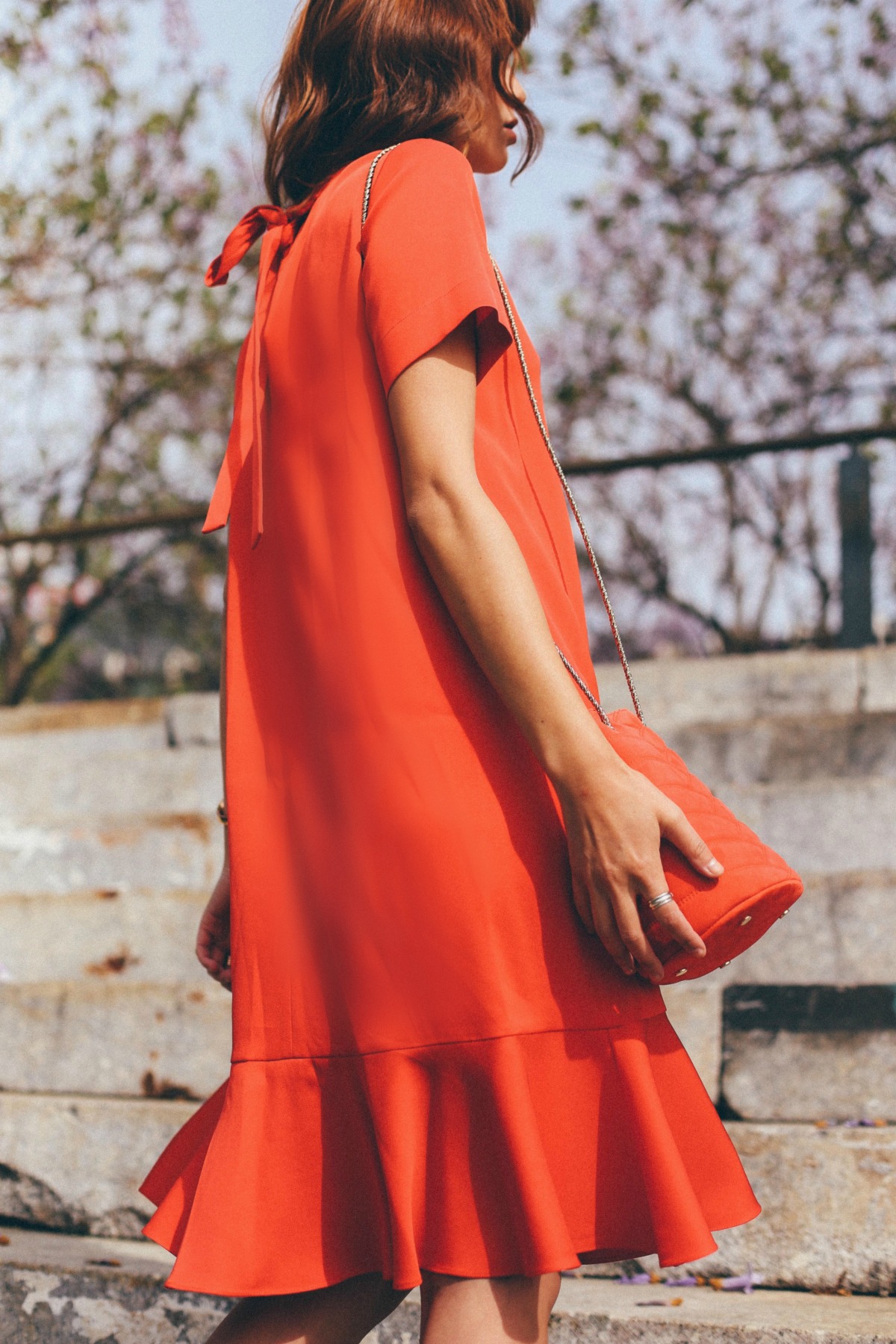 I discovered designer Yune Ho at my friend's store, ANTHOM. ANTHOM is known for featuring elevated, designer pieces that are minimal with a twist and I've been a fan and friend for years. Everything from their store design to their handbag collection is like an art exhibit. You just want to touch each piece and take a photo of it. Is it possible to describe it as understated luxury that still stands out?! I think so. Like this not-so-simple shirt dress in my favorite color, a bright red.
Yune Ho is back with an incredible spring line featuring exaggerated hems, fuzzy knits, and the perfect silk dresses. All made to mix and match. I think I might have to give this dress a whirl over pants sometime. But this time, for an afternoon back home in Dumbo, I went with a full-on burst of red. When in doubt, go monochrome. It's genius how a shirt dress can easily be played up with a stitched pocket and tie down the spine. A total no-brainer piece in my closet. It's when the sun comes out to play that I whip out a bold hue, statement earrings, and rockstud flat. It's certainly about time ANTHOM made a reappearance on the blog. Remember when Dylana and I performed live with City of the Sun for their Soho store launch?! One of the best nights of my life.
For now, you guys have to check out the ANTHOM store for their new Architectural Parlant installation at 25 Mercer Street and shop Yune Ho below.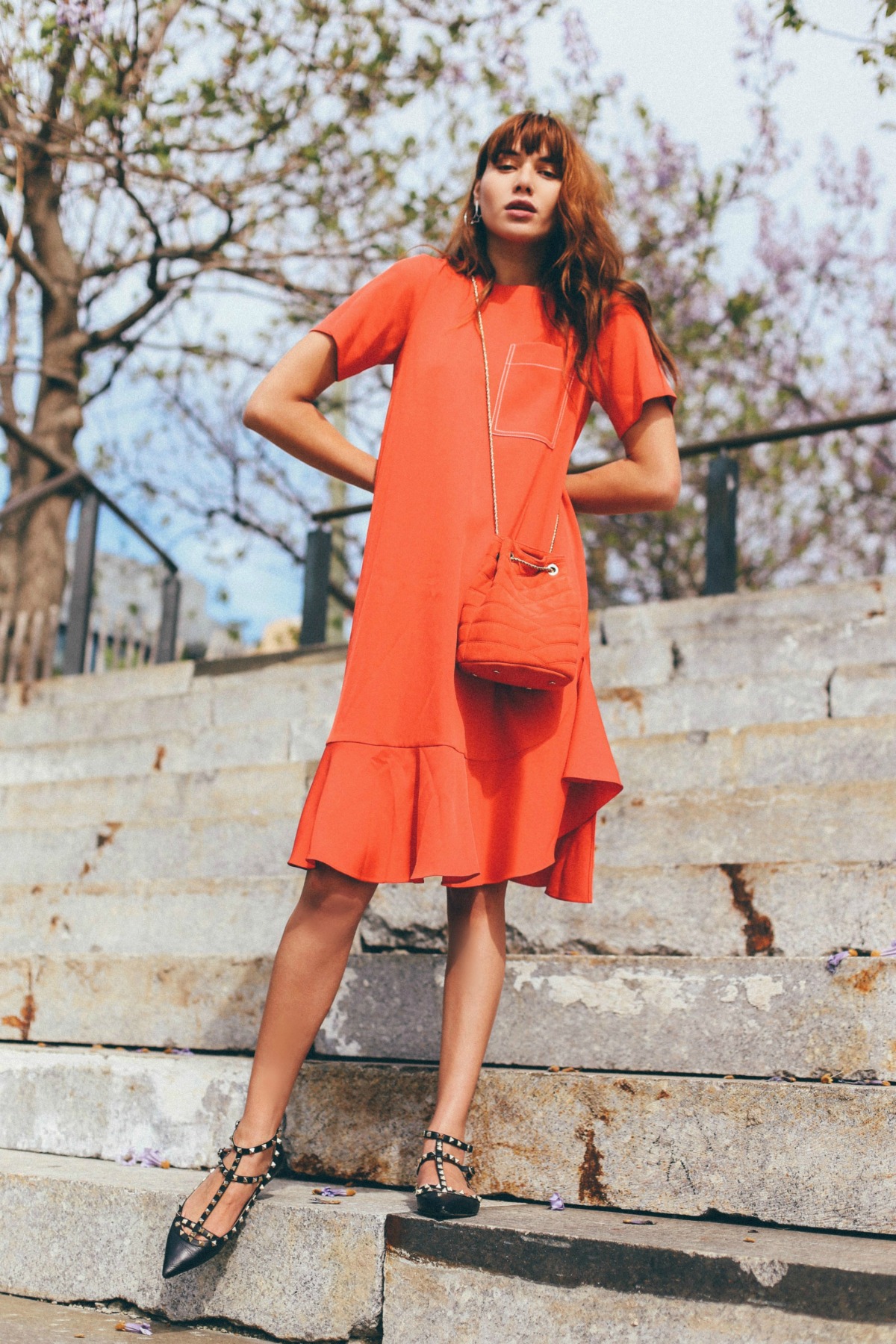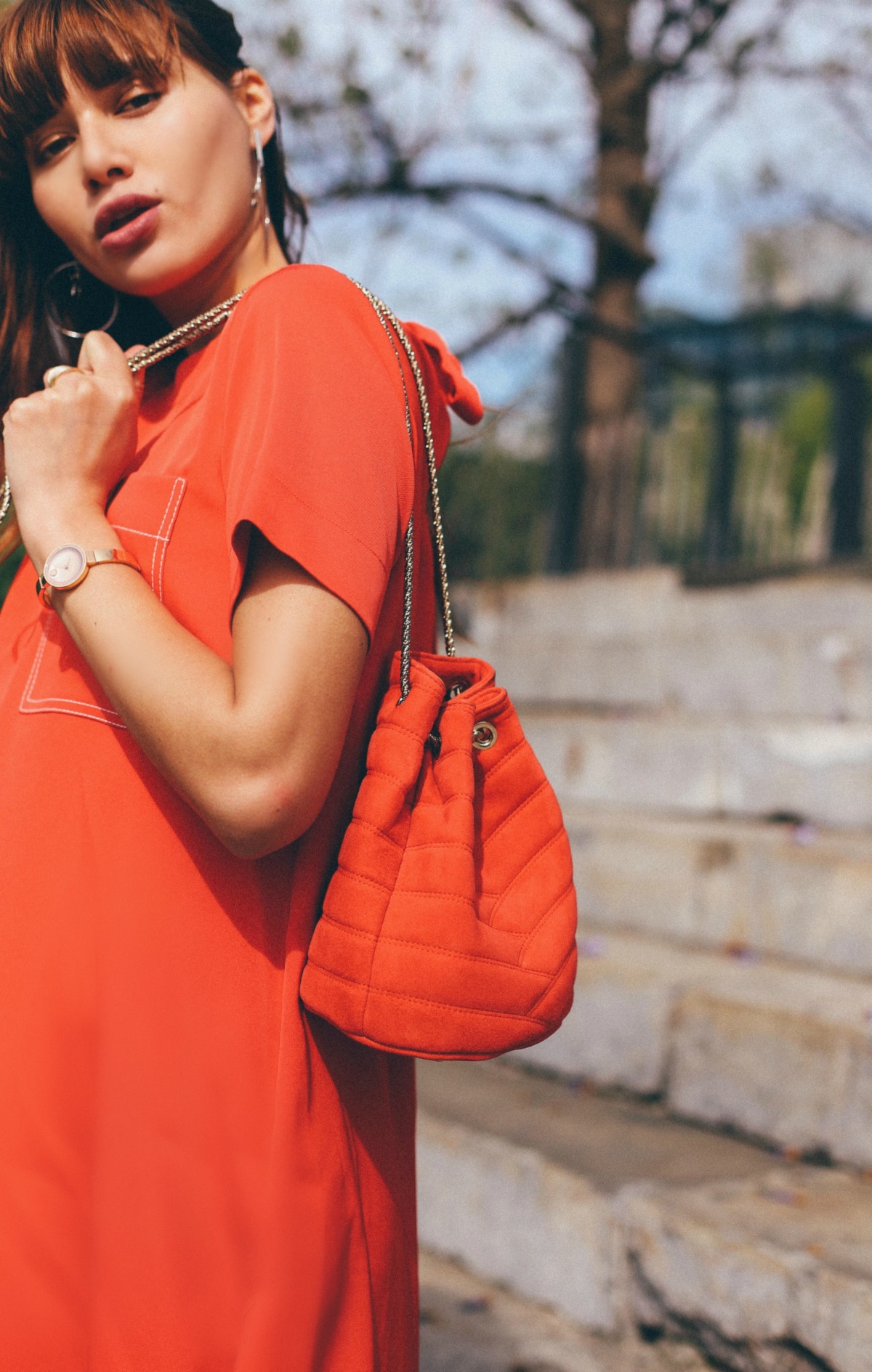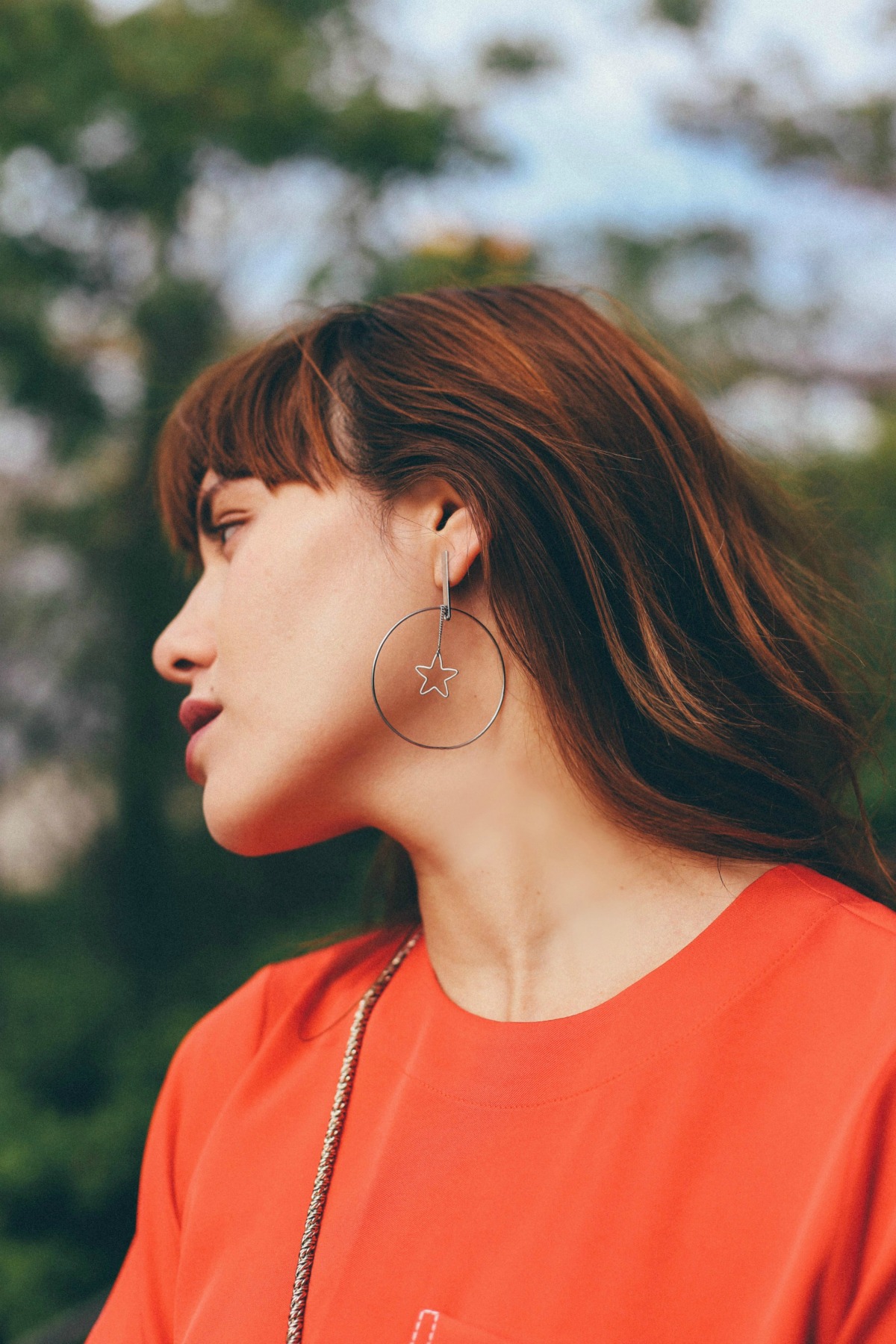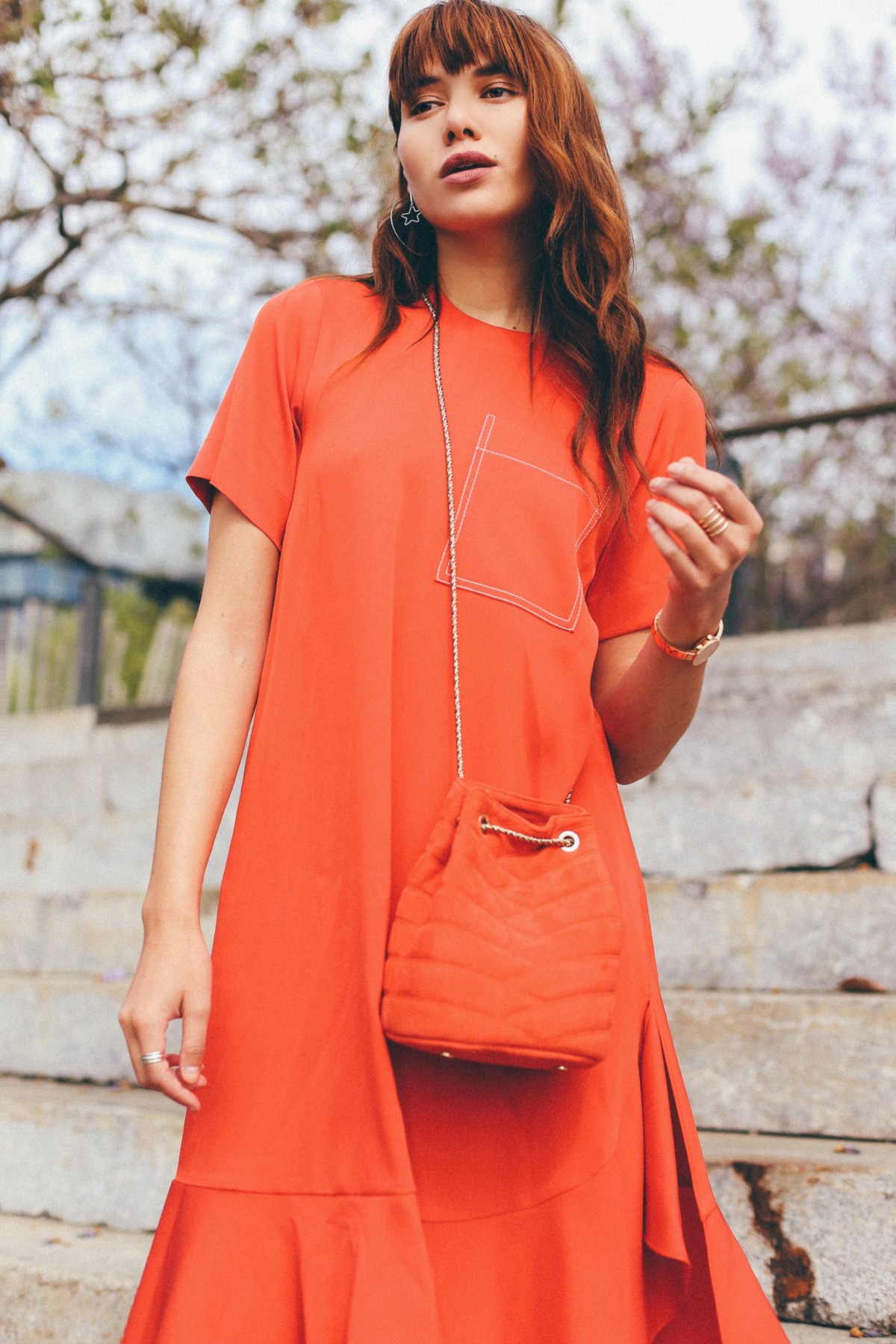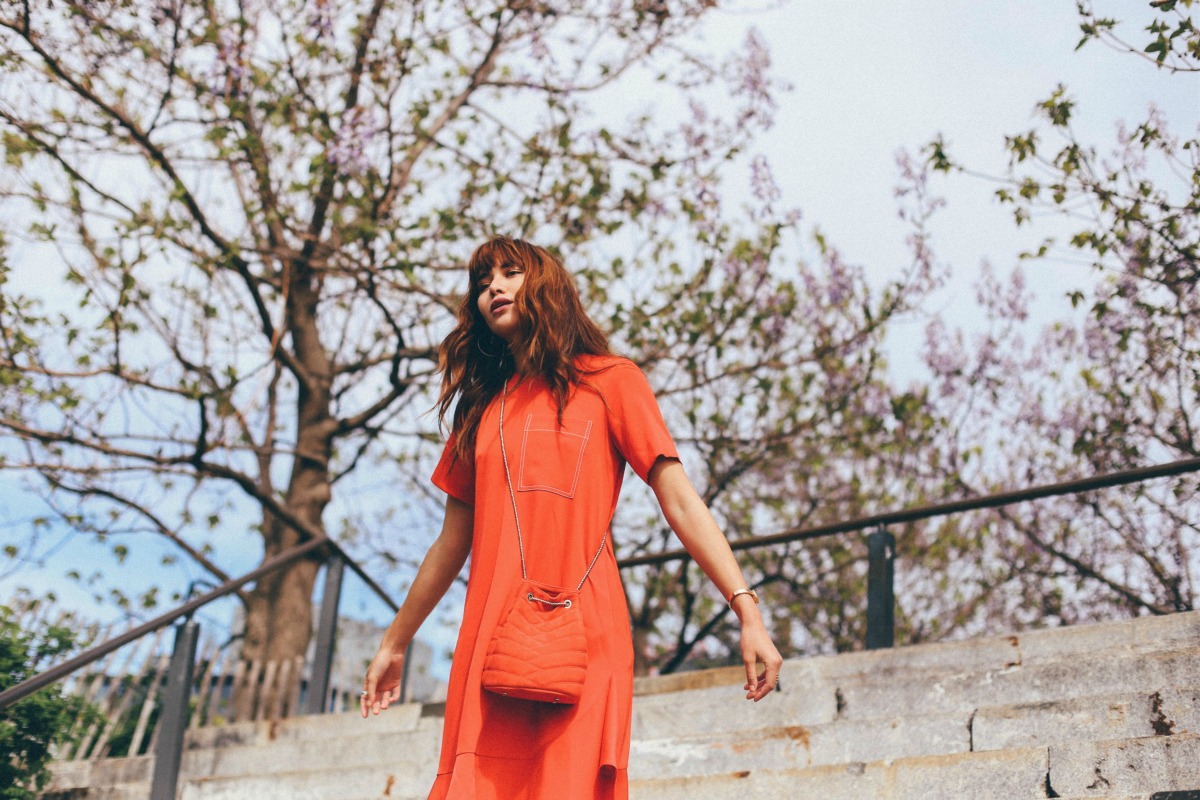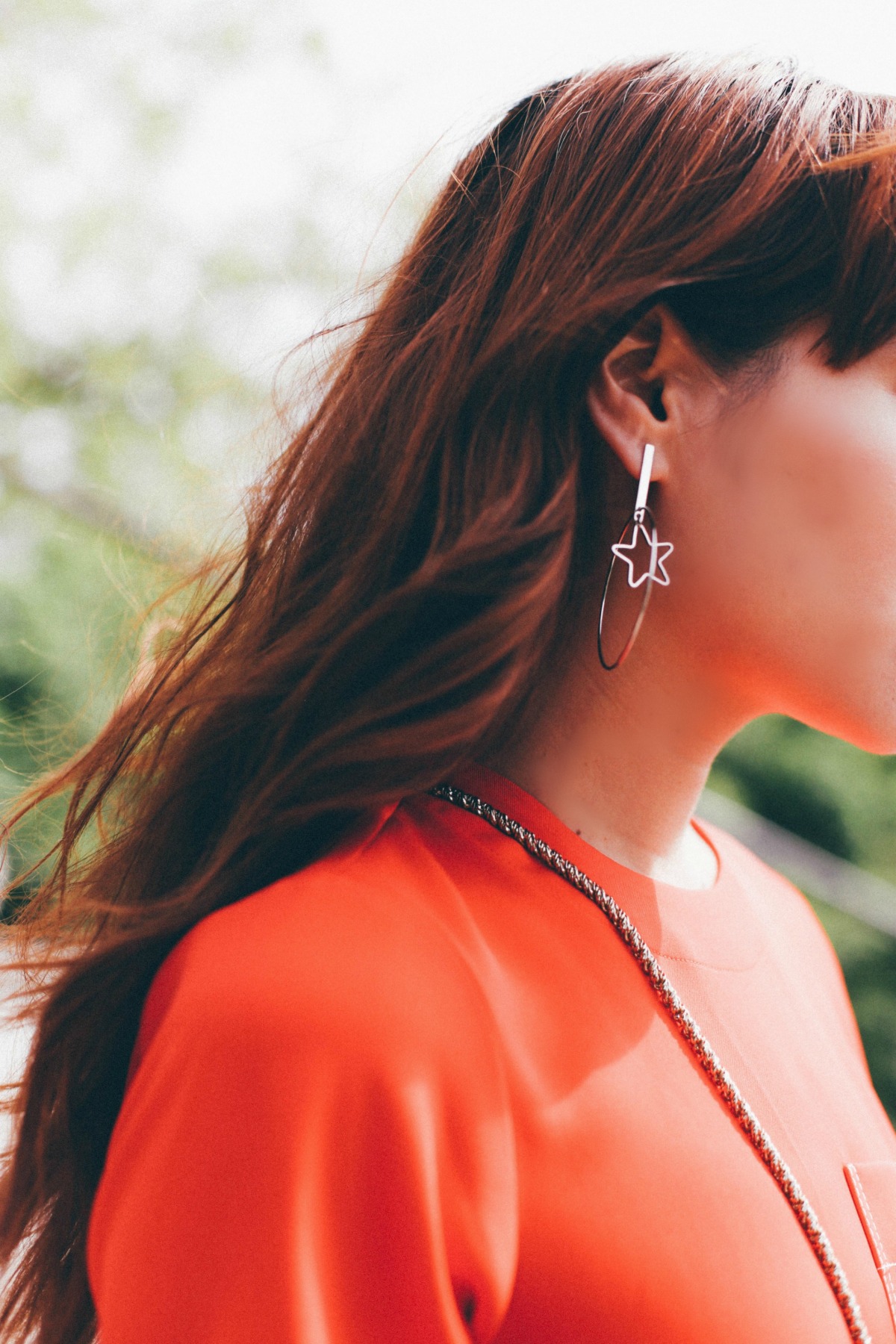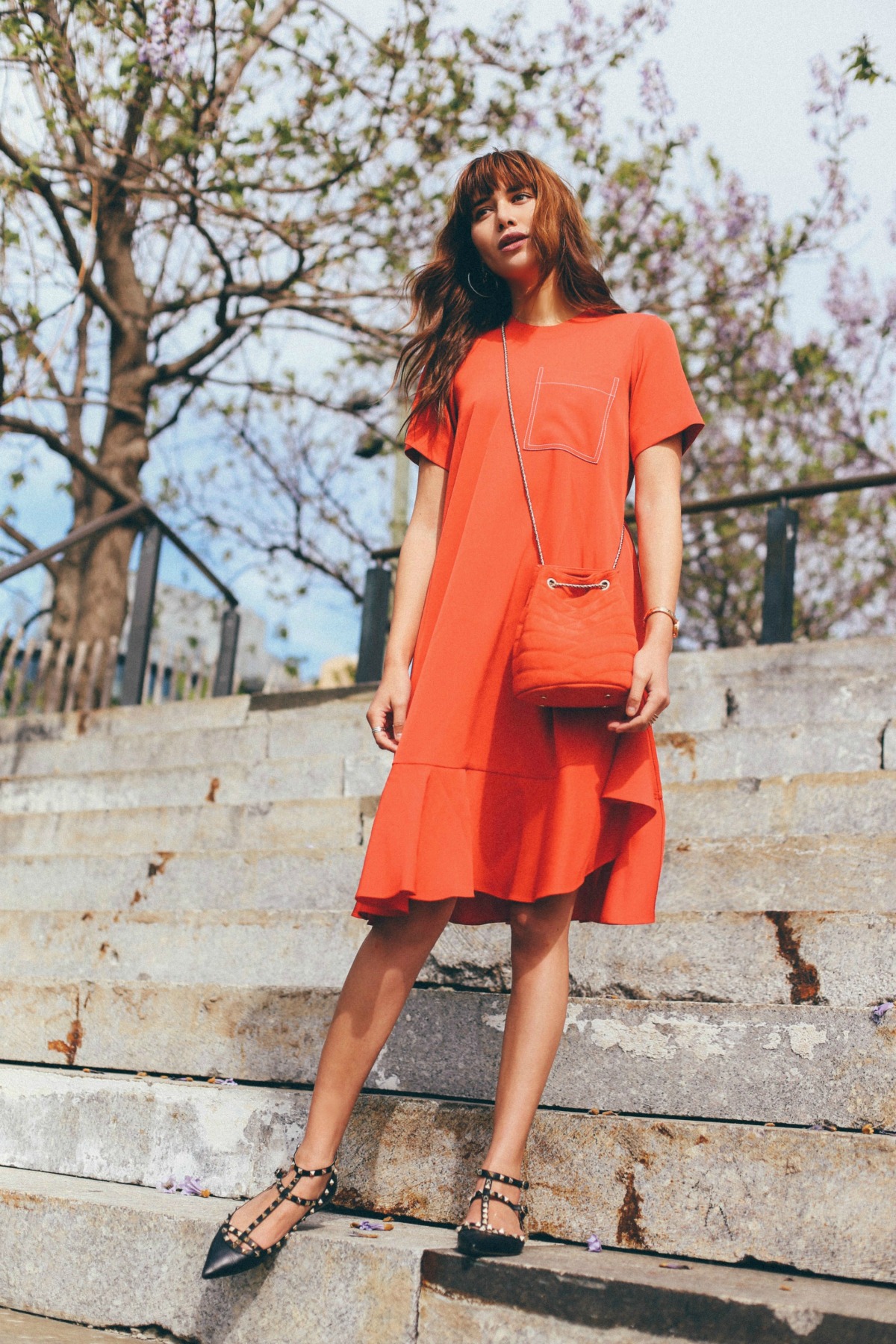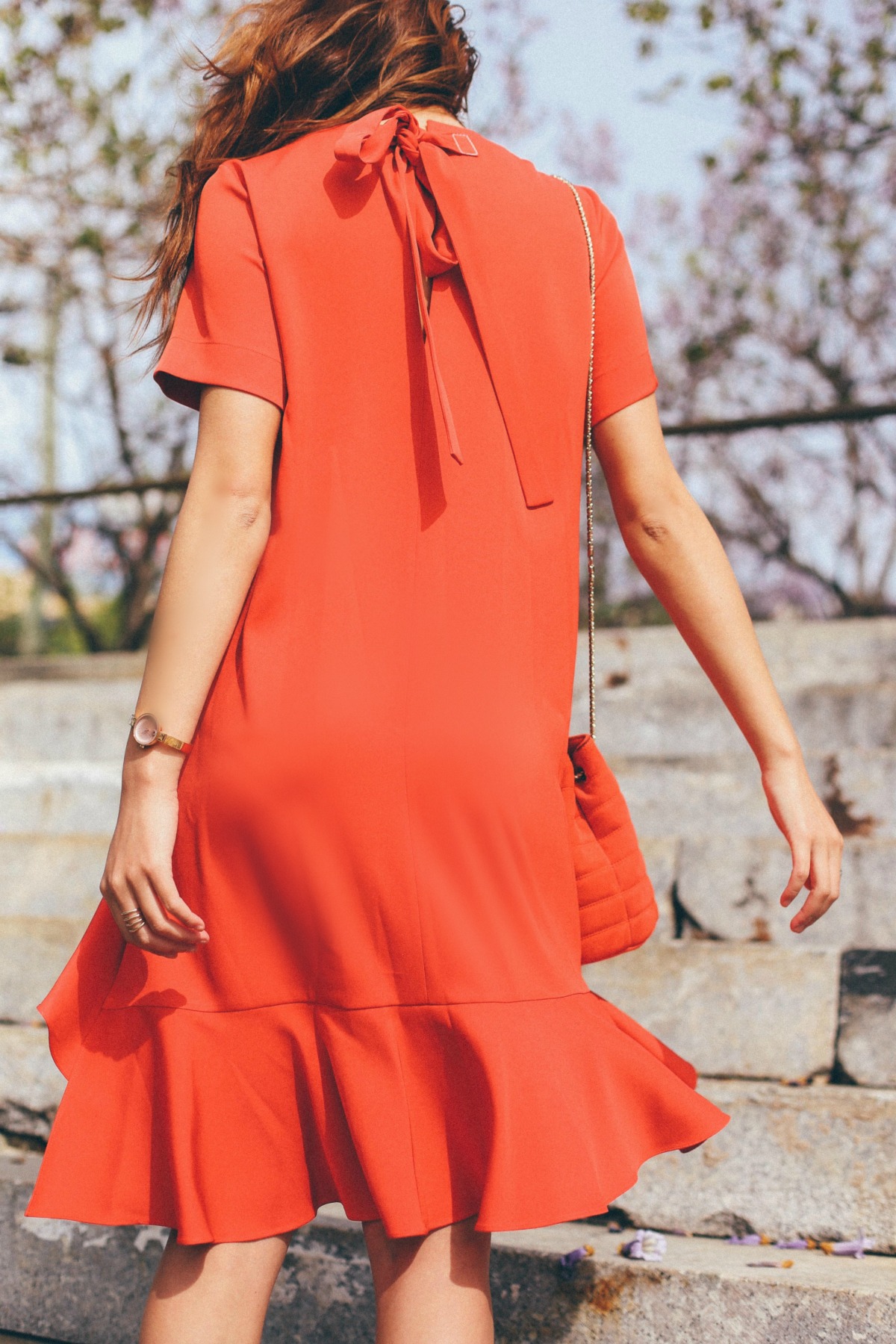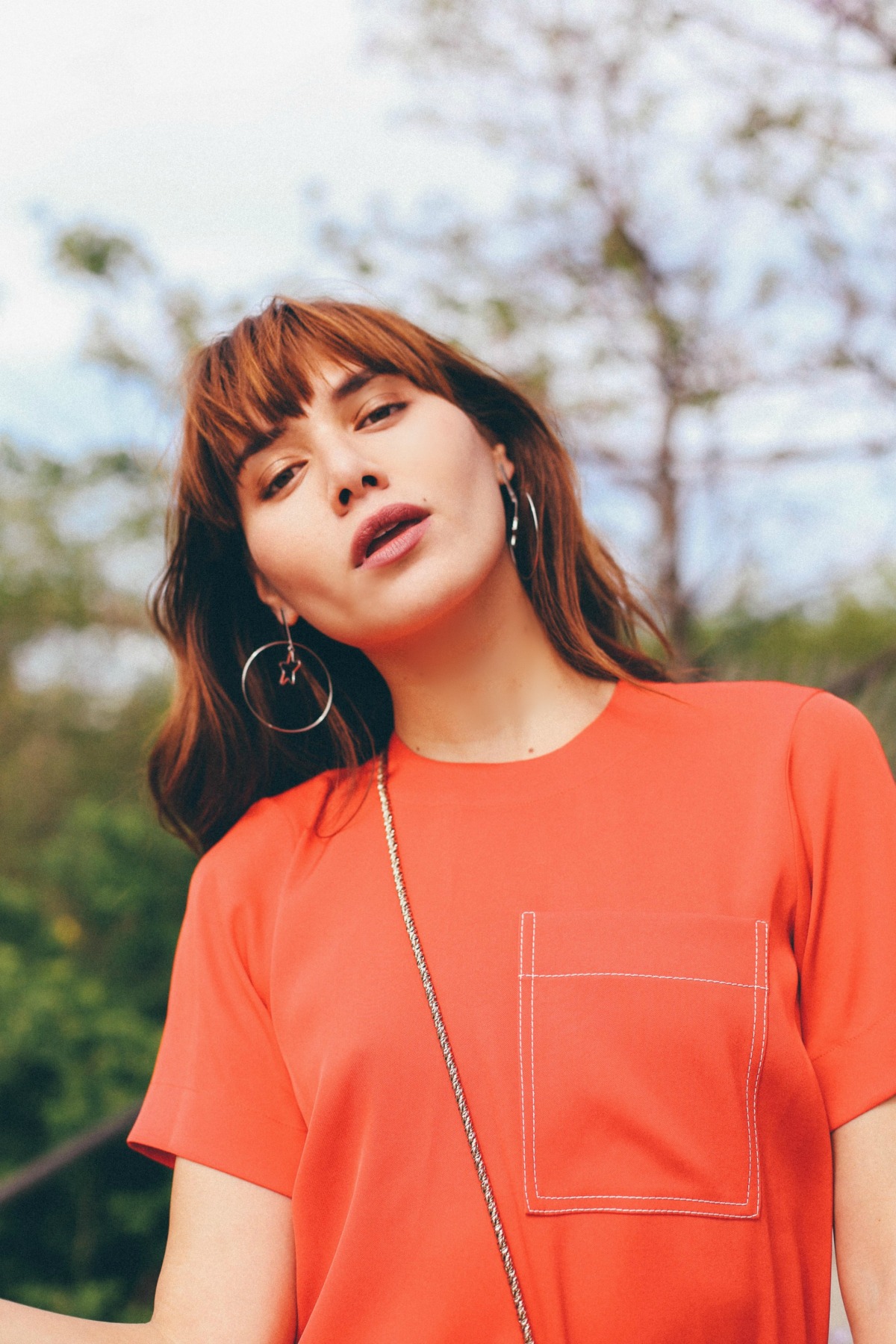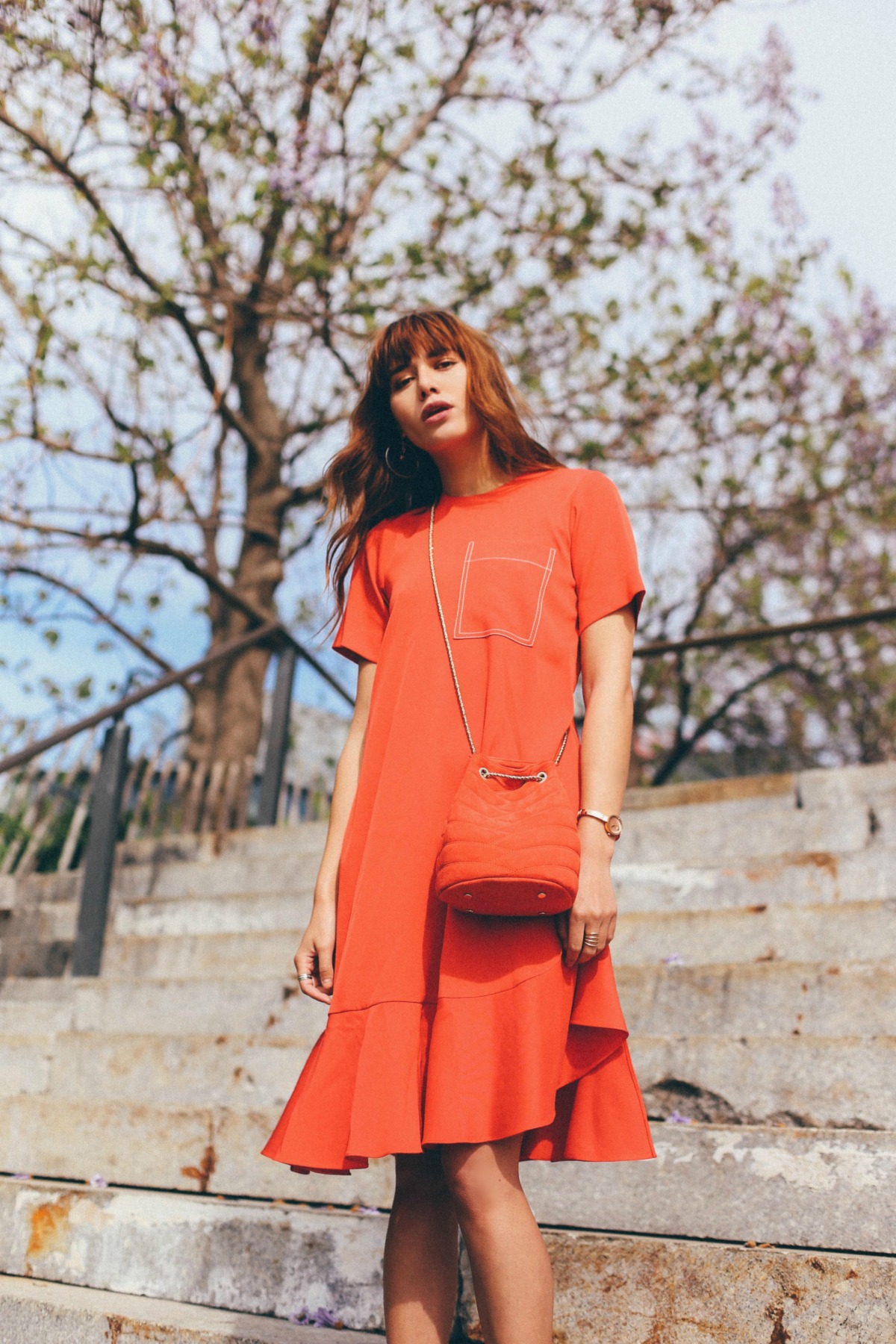 Yune Ho dress
Sezane handbag
Valentino rockstud flats
Adornmonde hoop earrings