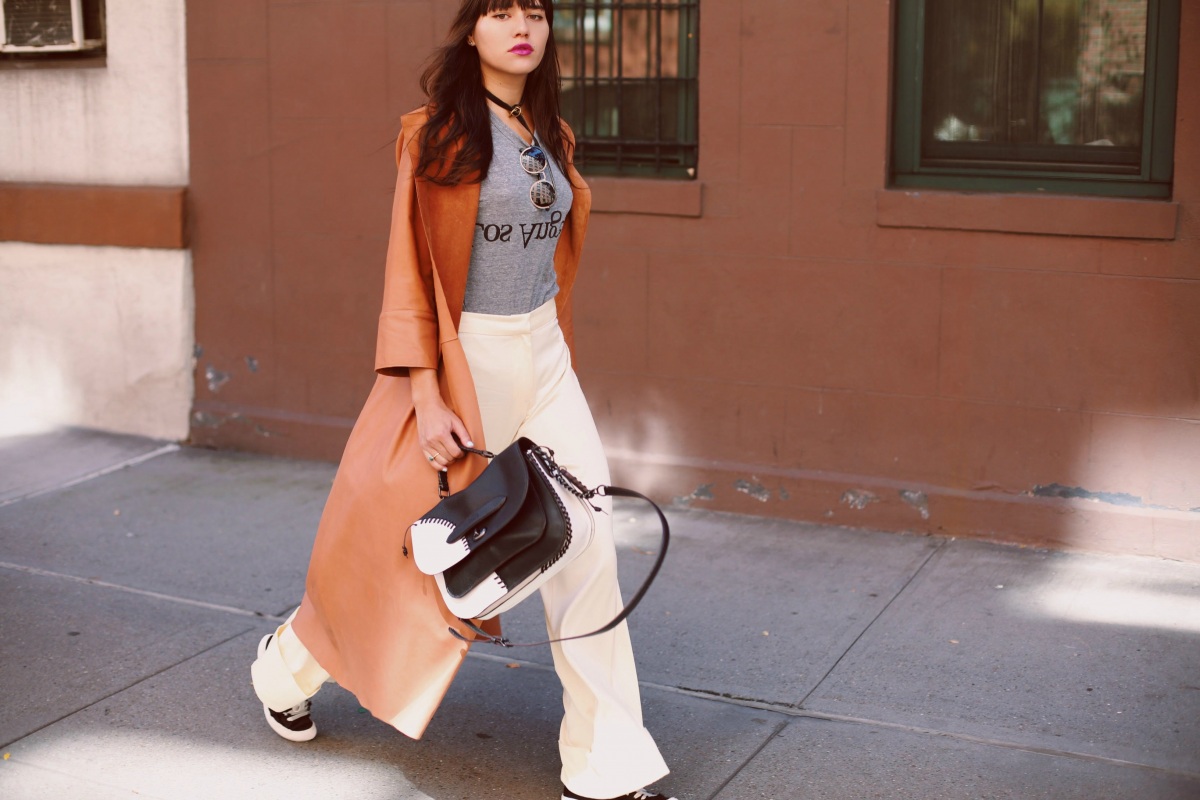 This may be one of my favorite looks from fashion week, mostly because everything was extremely oversized. But most of all, extremely comfortable. And I want to wear it again because I just feel awesome in it. My friend Ashley, founder of the shop ANTHOM, always says she picks things to wear that make her think "this is how I want to live my life." It's true. We should only choose to wear what makes you feel so damn good that you feel you can conquer anything.
Wearing sneakers to the shows admidst a sea of high heels now may be the most effortless thing ever. And this gorgeous leather duster and wide-leg pant just feel so luxe. Every fashion week I whip out my Breelayne because her eclectic but classic styles always draw my attention. I dressed everything down with my favorite t-shirt that I sleep in and go out in. Nude hues are everywhere this fall, and I like to give mine a bit of a pop. With black and whites, and a bright stained berry lip by Stila (I swear by their cosmetics). I'm sure this duster will be popping up on the blog again. I mean, it's that yummy.
For now, I'm planning my upcoming travels. Seoul – San Francisco – LA.
// Breelayne leather duster and pant, Assembly t-shirt, Coach handbag, Pedro Garcia satin sneakers, Sabrina SL choker //