My
DKNY C
ity Surfing campaign
has OFFICIALLY launched! Every week, the
DKNY.COM homepage
will feature my new look, with a different CITY vibe. This week? It's all about the CITY UNIFORM. Mine being the incredible NEW YORK CITY. I took the classic sporty vibe of the 90's Chrystie Street basketball courts and made it my own in the studio, with a black and white graphic tank and sheer boyfriend shorts, worn low on my hips. Just the right amount of CROP TOP for summer! And yes, BUCKET HATS are making a major come-back. I'm never getting rid of mine. So yes, my CITY UNIFORM is black on black with a tomboy twist.
For now, take a peek at the campaign video inside our beautiful studio shoot, meet my co-star Camille, and stay tuned as I release more from the campaign within a few weeks!
And YOU'RE INVITED New York!!
Meet me next Thursday, May 15th, at the DKNY Madison Avenue store for a night of shopping my favorite looks from the shoot, loads of good MUSIC (my boyfriend is DJing!!) and champagne and treats. You know, THE WORKS.The new collection is absolutely insane!
See you next Thursday!
WHAT: Natalie Suarez x DKNY
WHERE: DKNY, 655 Madison Ave, NY (at 60th street)
WHEN: Thursday, May 15th (6-8pm)
MUSIC BY: Jordan Adoni & Mike Bazzini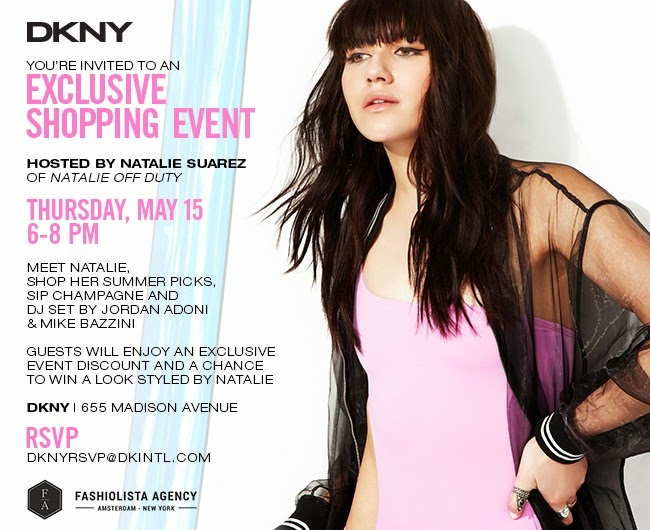 RSVP to: dknyrsvp@dkintl.com