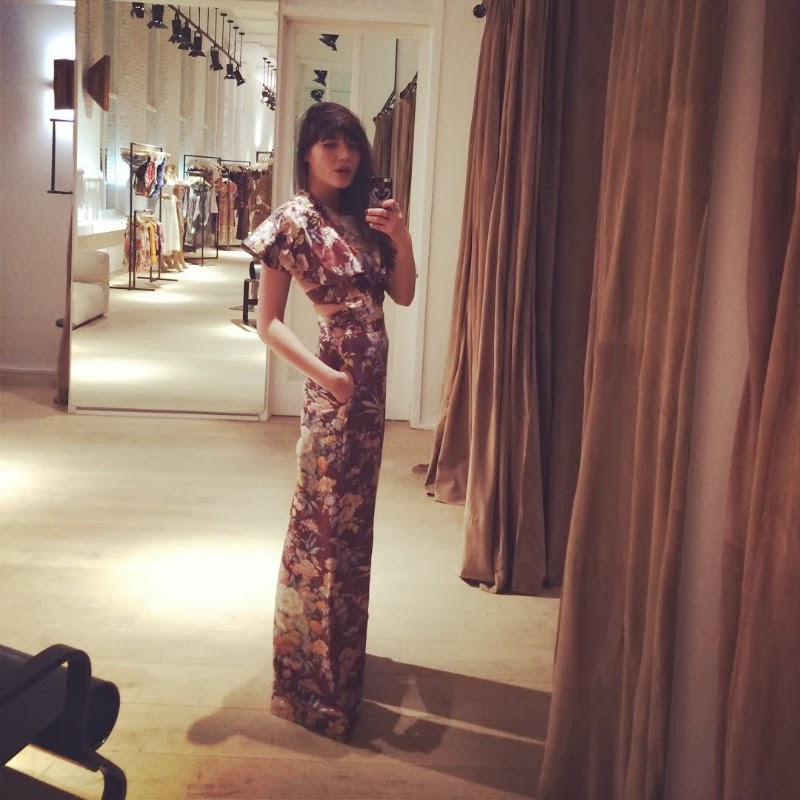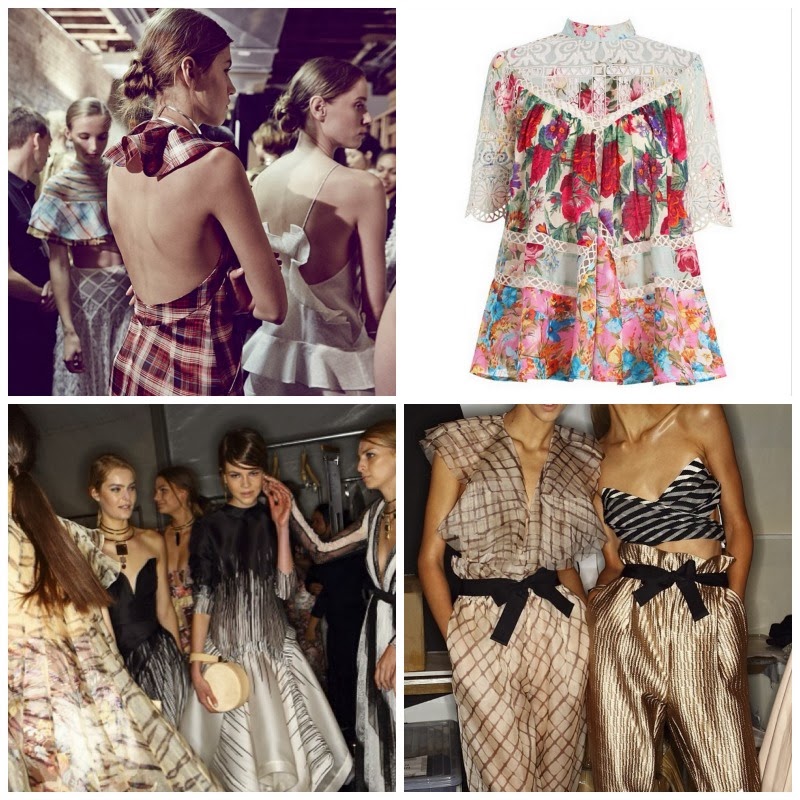 This Friday morning I'll be covering one of my absolute favorite shows,
ZIMMERMANN
, for
Oxygen's THE FACE
here at NYFW!
Oxygen and I have partnered together for NYFW to give you that insider's peek at the industry and to provide my point of view as a NYC model while at Lincoln Center. It's pretty amazing to be on the other side of it this season…taking a seat at the show while the craziness happens backstage! Zimmerman is an Australian designer label I've been coveting all year. I spent an hour in her Soho store…trying to find the perfect piece to wear to her show. After getting fitted in crop tops, gorgeous cut-out dresses, and bralettes, I ended up with this
stunning striped jumpsuit
with a gorgeous V-neck and ruched waist. With it's bare chest, I will be piling on the jewelry. Nothing better than layering on a bohemian gold choker and long necklace, along with a bold cuff, statement rings…and of course, I'll be trying to keep warm with a good ol' leather jacket. The jumpsuit itself does all the talking!
There's so much on the horizon this fashion week, but honestly, I cannot wait for the new season of THE FACE! As a model, I'm so drawn to it. I still can't believe I've been modeling for over 8 years! From starting off doing runway, to print editorials around the world, to finally landing those huge campaigns where you see your face at every mall… and in every magazine. But of course, it comes with MAJOR challenges, competition, and many hours on an airplace. There's of course the good, bad, and the ugly hehe! Because guess what?! Becoming the new face in town doesn't just happen overnight. You've got to pay your dues, gain confidence, and just believe in yourself throughout all the madness. I was only 15 when I was thrown in front of the camera…just a schoolgirl who loved to get dressed in all sorts of crazy ways before going to castings. I guess that's what helped…learning to really stand out from the pack, because honestly, it's not just about looks. The show, THE FACE, gives you the completely inside peek into the fashion industry as three teams of aspiring "modeltestants", each led by a supermodel coach, are guided through real life assignments, including photo shoots and commercials. Can you say NAOMI CAMPBELL?! It's pretty amazing to see how a model can grow with just a little bit of advice from the experts. The models will be exposed to the biggest and most influential names in the industry, or who they like to call FaceMakers, who appear throughout the show to help judge and lend their expertise. In the end, only one girl will be chosen to become 'The Face' of Frédéric Fekkai's 2014 national ad campaign. Basically, it's a model's dream come true! I can't wait to really peek into these girl's worlds…I know what they're going through!
Make sure to follow me this Friday morning LIVE at Zimmermann's runway show here in NYC…by following my Instagram/Twitter, as well as #TheFace @Oxygen on Instagram and @TheFaceOnOxygen on Twitter!
Tune-In to THE FACE: the new season starts Wednesday, March 5th at 10/9c only on Oxygen