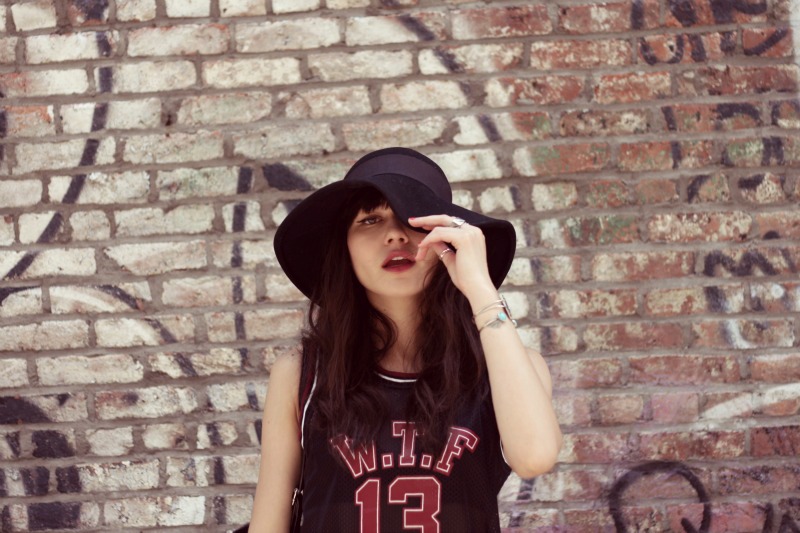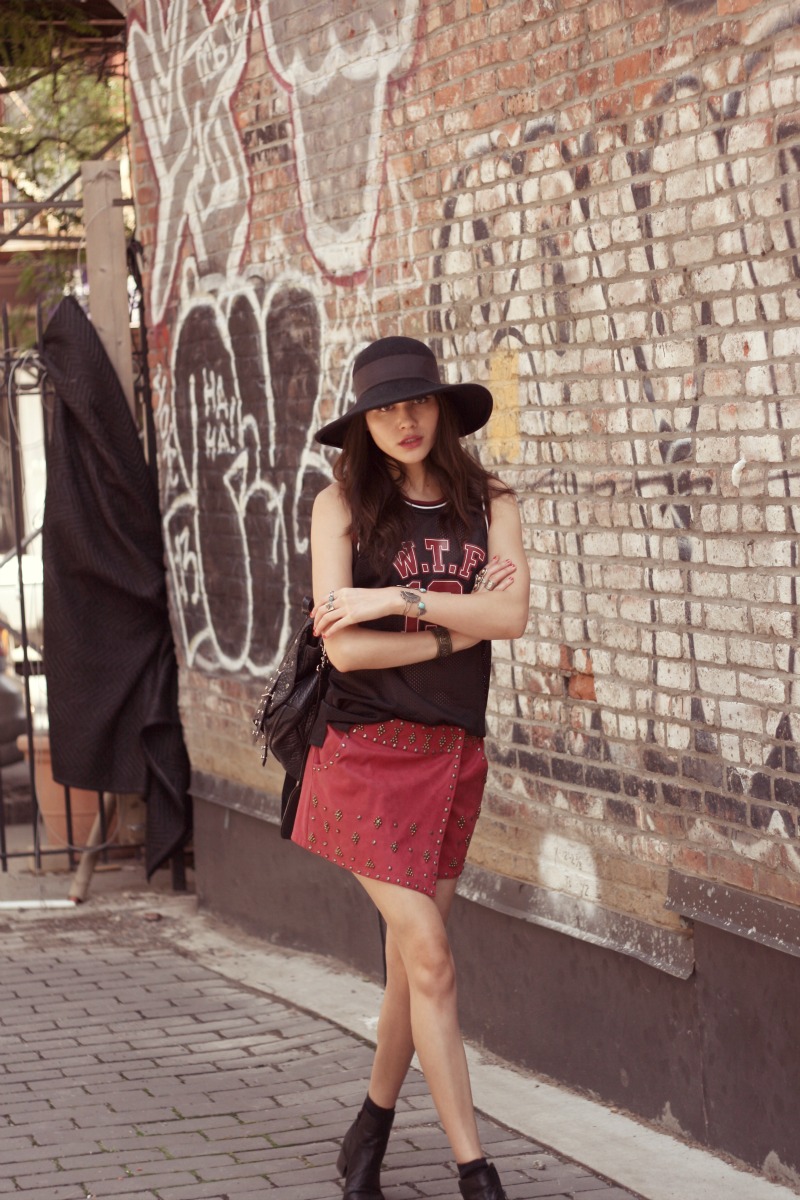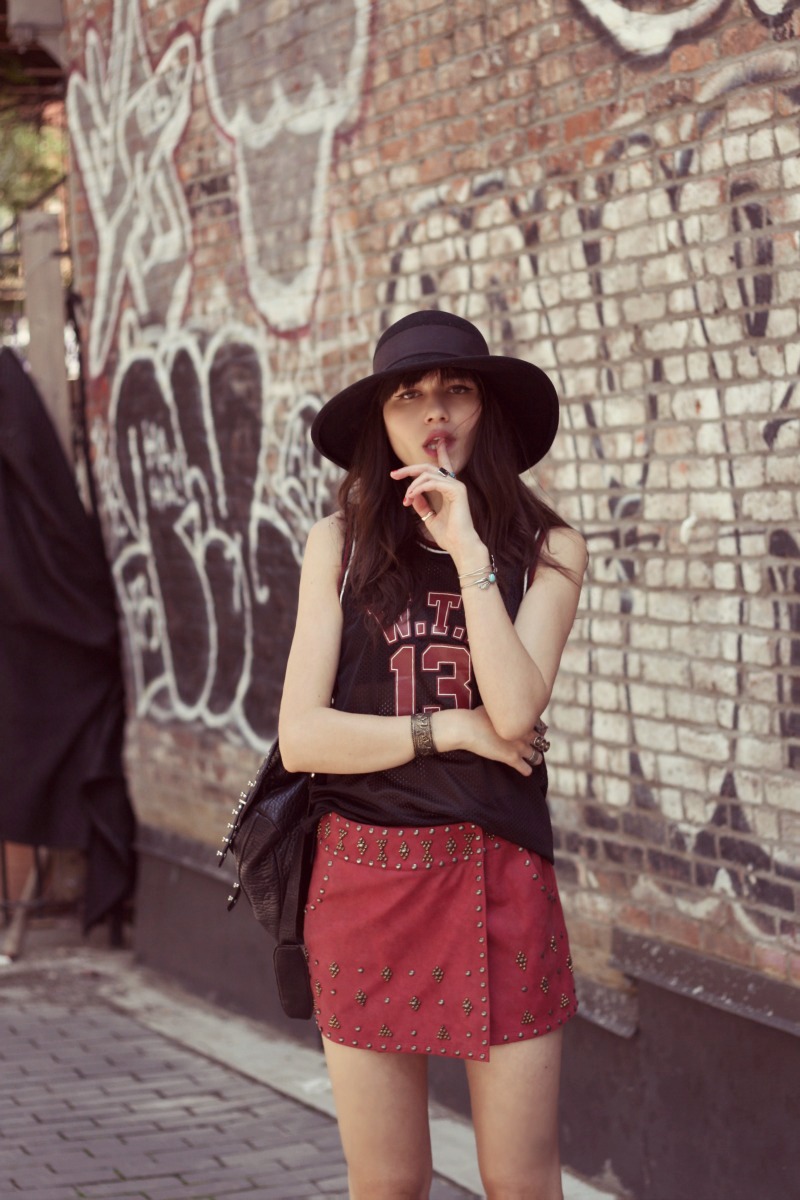 Summer in the city means boys at Chrystie Street park, playing basketball and throwing their jerseys in the air…too hot to in anything else. I recently got a new basketball, and it's only when the night cools down, that I find it bearable to break it out in sweat. I love the sporty vibe…I was that pony-tail, sneaker wearing tomboy as a child, and I have to admit, I love my jerseys. All I wanted was a Bryant LAKERS jersey during those games in the 90s as I sat in my mother's lap.
I found myself heading to an early brunch on a Sunday in this little get-up.
My friends were surprised. "Natalie in a jersey?!" Yeah! Studded skirt, black boots, and all! W.T.F.