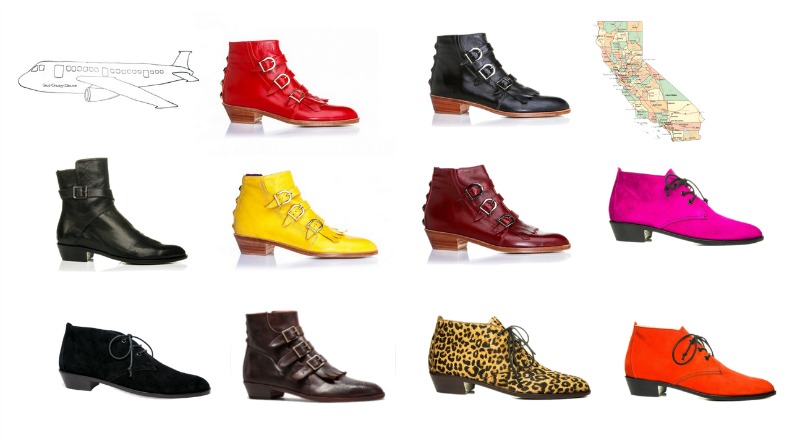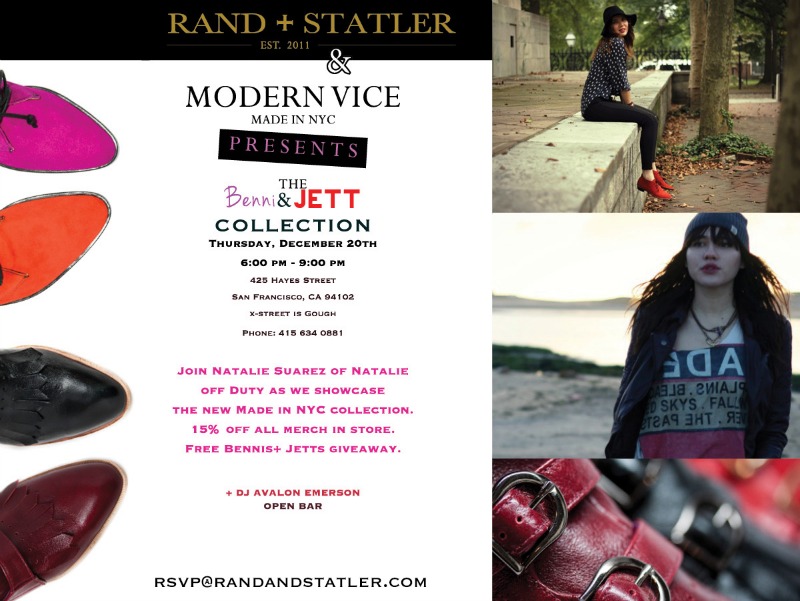 Looks like I am heading back home to the west coast, but this time, SAN FRANCISCO!! I am beyond excited! I'm flying across the country with Modern Vice to host yet another amazing night before a Christmas spent at my family's home in LA. This time, our event is at the one and only, Rand and Statler, the beautiful San Fran store right there on Hayes Street. I am in love with it. They're the perfect west coast store to carry all of the "Natalie + Dylana Suarez x Modern Vice" JETTS (and yes, in all the bright colors for Spring as well!)! We've also got a Spring, west coast, campaign coming your way. Shooting in this city I've been dreaming is going to be amazing!
What: Modern Vice event at Rand and Statler store, San Francisco
When: Thursday, December 20th (6-9pm)
Where: 425 Hayes Street
San Francisco, CA

This event is open to the public so just rsvp, and feel free to bring a guest or two! We'll also be giving away BENNIS + JETTS, while introducing you to a few sneak previews into our upcoming styles, all handmade right here in the NYC Modern Vice factory!
I'm excited to finally meet my San Francisco readers!
RSVP here: rsvp@randandstatler.com