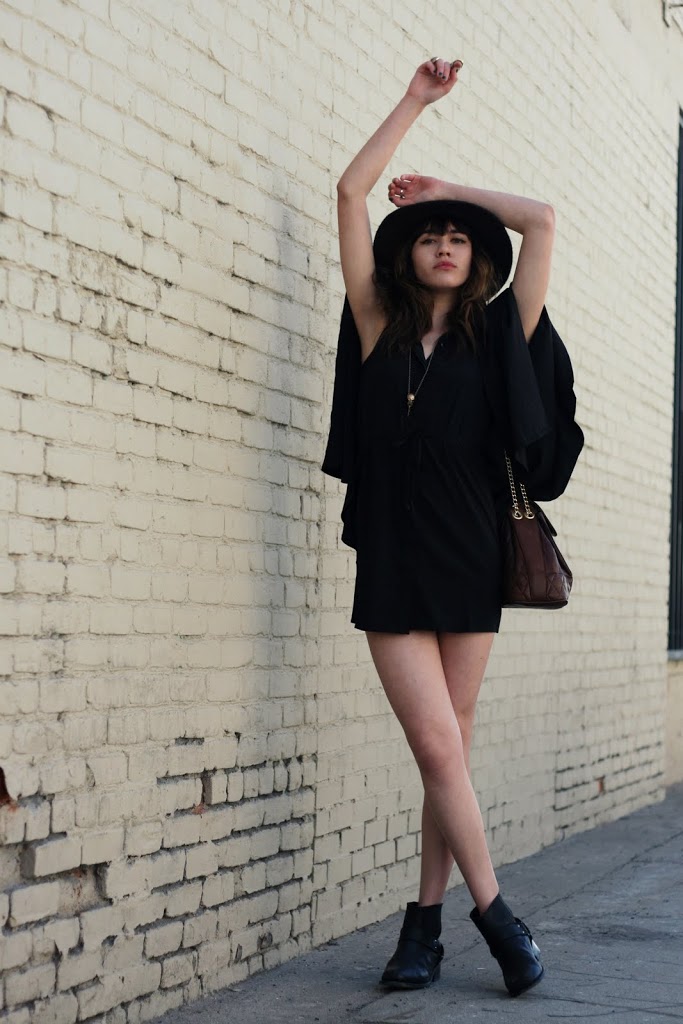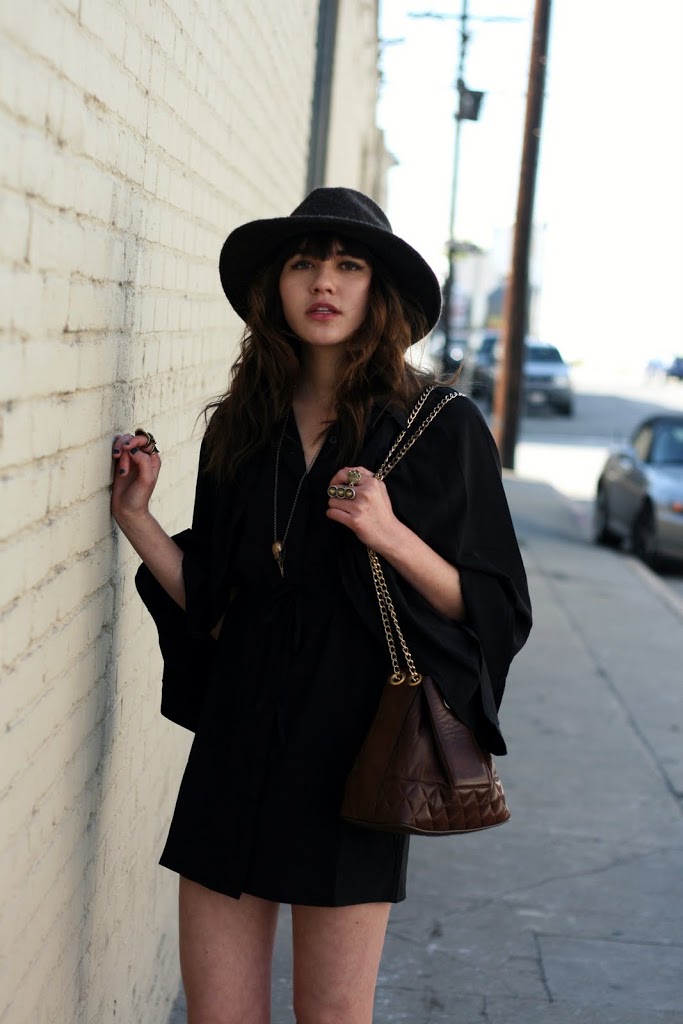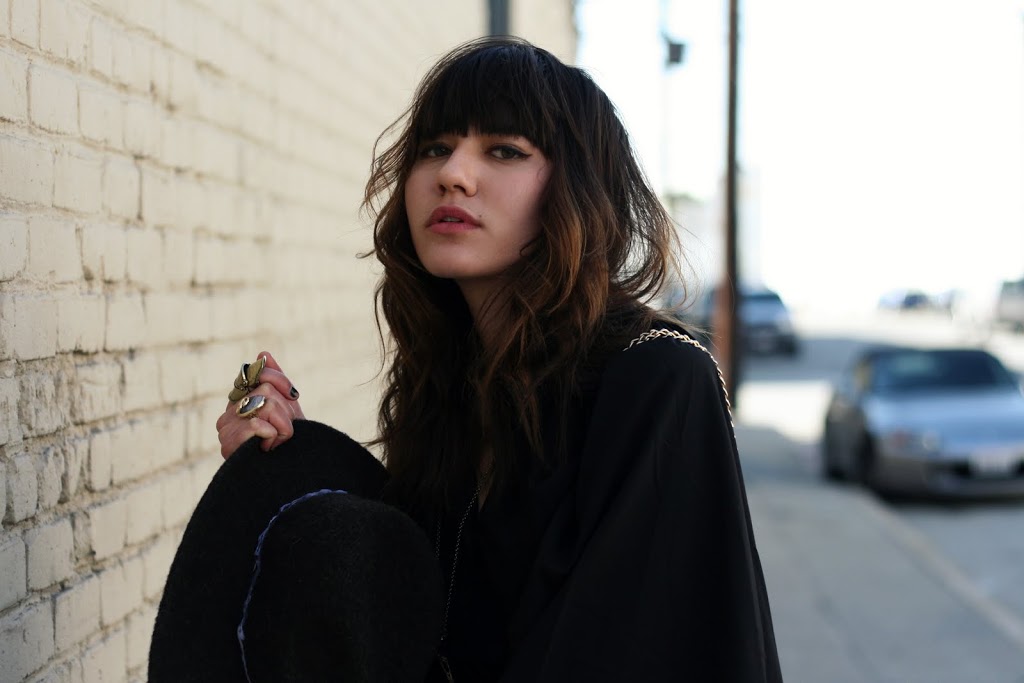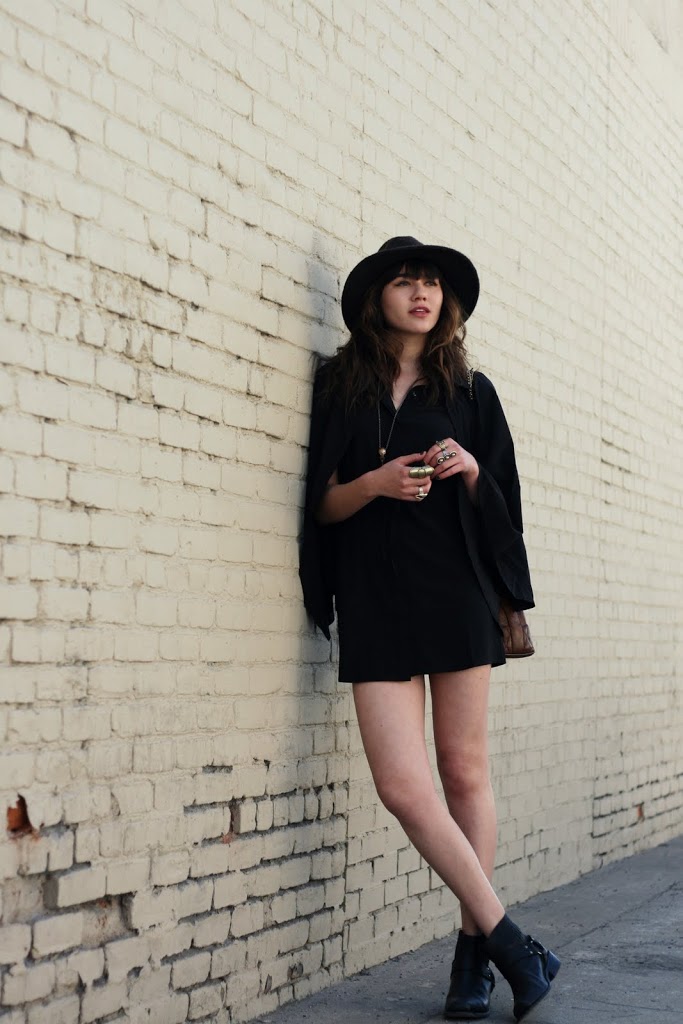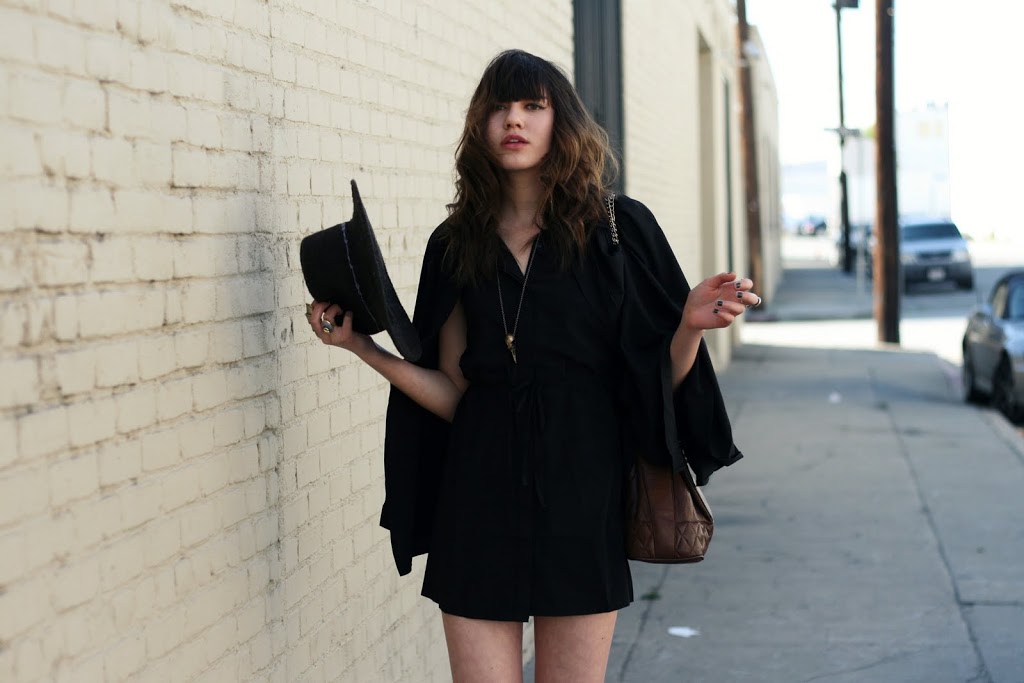 (
Fascue
cape dress, Vintage Chanel bag,
Dear Fieldbinder
boots, Urban hat,
Saint Claude
dove skull necklace)
You know Zorro right? Spanish for "fox,"also representing the black-clad, mysterious nobleman making his way through California, defending all the land's people? This dashing lad may just be my new fashion icon. Snapped on a side street in downtown LA, I think I could at least pass as his female partner in crime. Normally for castings, I stick to the classic jeans and blouse look, but weather was just too amazing and so I decided to slip into this tiny cape dress from one of my newest blog sponsors, Fascue. Stay tuned, as their site will be launching very soon and you, yourself can play Zorro hehe! This piece, paired with a grungy hat I snagged at Urban for $5, and the only pair of boots I brought back with me from NYC (you'll be seeing these a lot), made me feel as if I were ready to take a trip to some far-away land like Europe…Spain to be exact. But looks like overseas travels will have to wait this month, as I'm stuck in California for another week due to some shoots here. It's no wonder everyone's coming out here for shoots in the winter. When you can dart out the door in nothing but a black cape, you know the living's good.
Btw, I've been in a Stones mood all week. Play it baby!