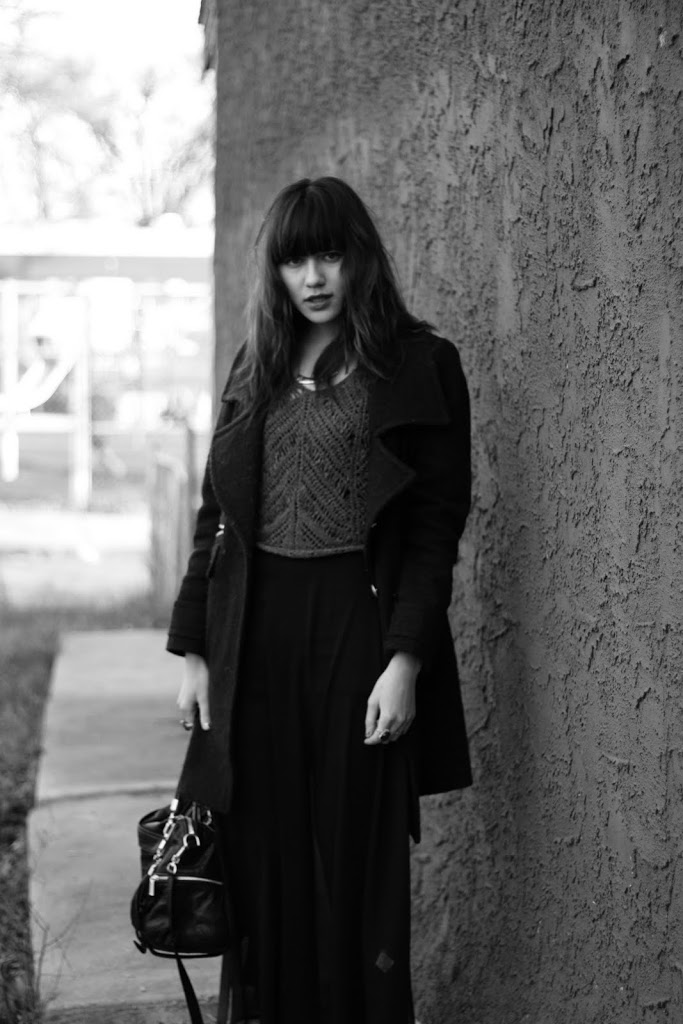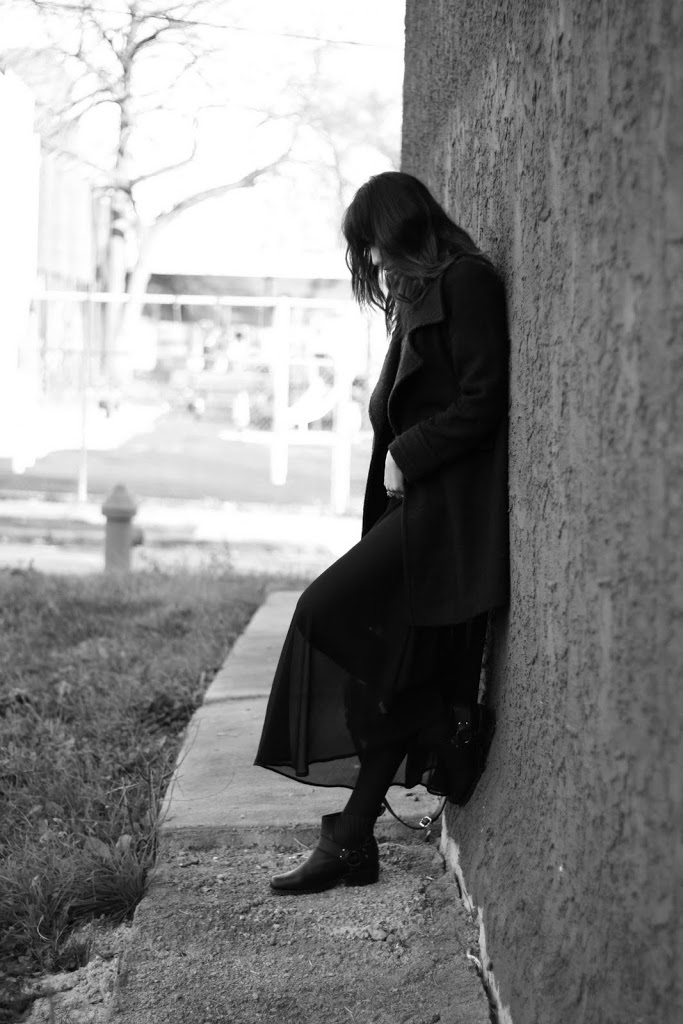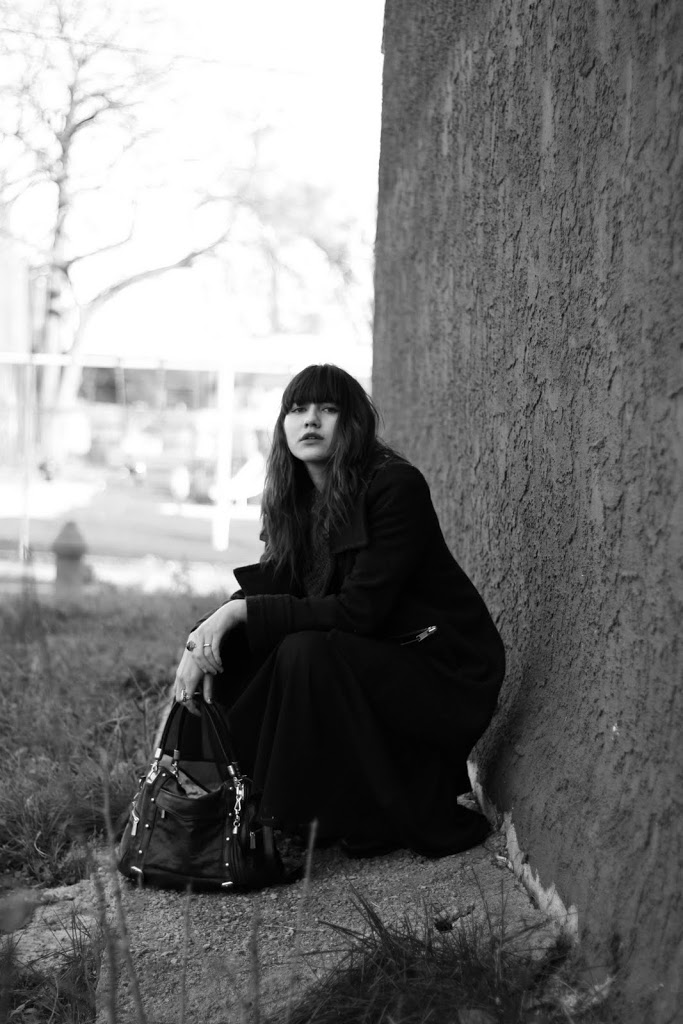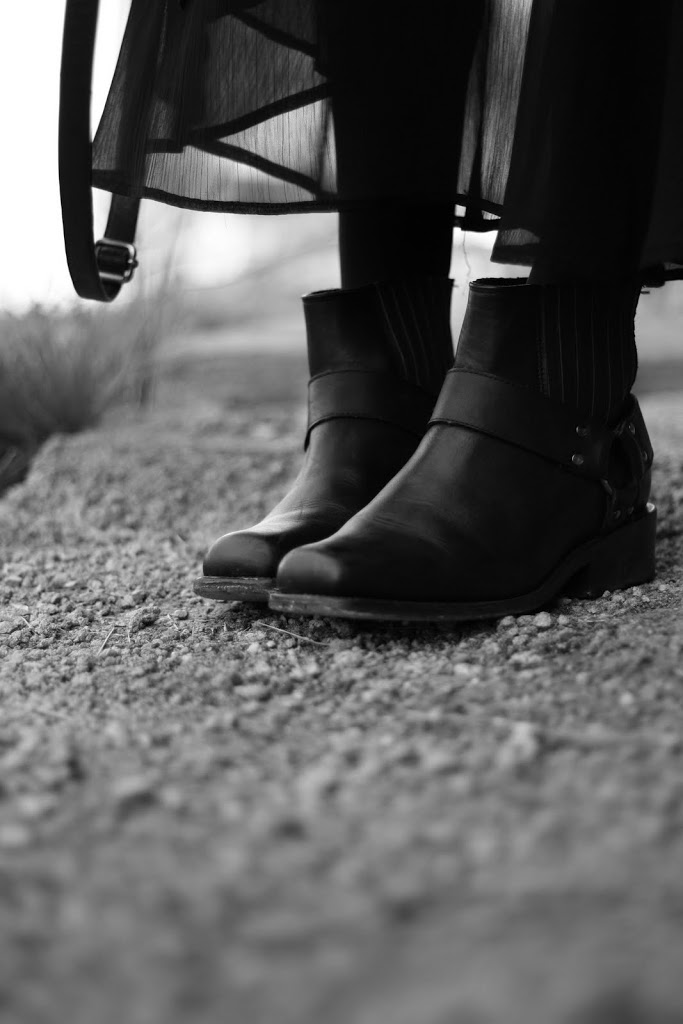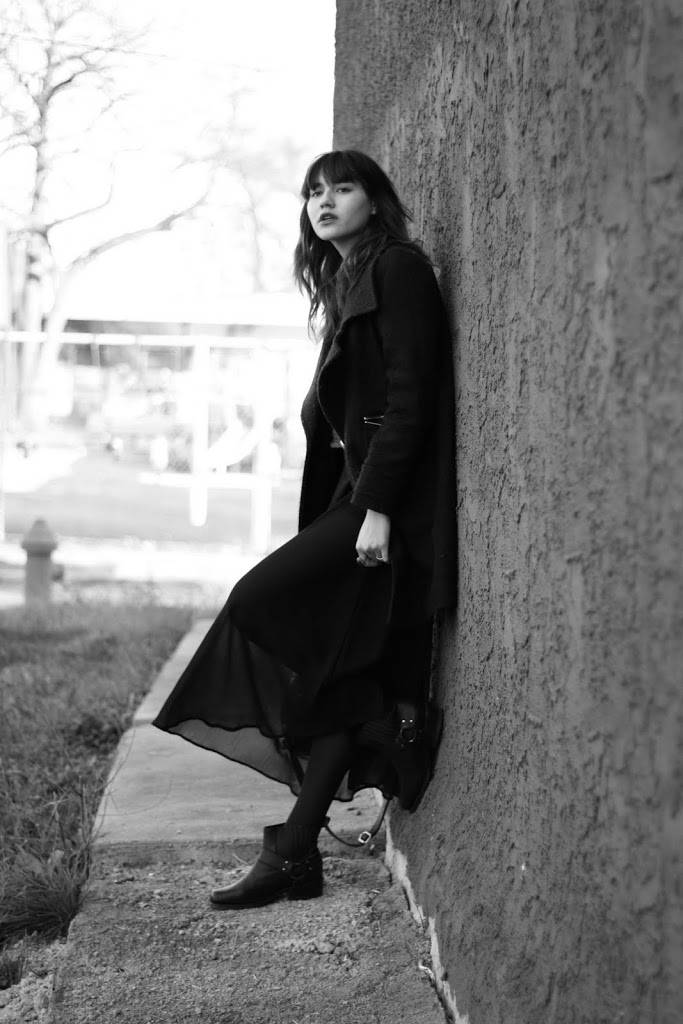 (
Joie
coat,
Nectar clothing sweater
and
skirt
,
Dear Fieldbinder
boots,
Rebecca Minkoff
bag)
Without realizing it, I stepped outside in giant, oversize layers. I guess when it's cold out, THE BIGGER THE BETTER. I can wear this
Joie
coat over just about anything! I covet this label as it's bohemian and classic all at the same time. Not to mention, it's oh-so-perfect for just about anything and everything. Here I am snapped early one morning during a weekend in Philly. What I love about weekends is the fact that I don't have to dress for anyone…not for castings, not for work, not for events. And they're normally the clothes I love most. For weekends like these, I always just grab whatever I see first and stuff them into a small carry-on bag. Messy, thrown together looks just kind of happen. Here I went a bit
gothandidontgiveashit
by throwing on a cropped knitted sweater, a very sheer black maxi skirt, along with a great pair of nubby tights complete with my favorite scruffy boots.
Phewww
, layering is well, exhausting, especially when you want to write about it. But as I'm home for the holidays in LA, you'll find me in quite the opposite. Lightweight cardigans and big floppy hats are dominating my wardrobe at the moment (THANK YOU WEST COAST WEATHER) and I'm loving how everything just did one big flip flop. Coming up? A little bit more sunshine and color.